Fall is coming up which means that we can finally start dressing again. Summer is nice and all and we have to credit the Summer of '22 with establishing new trends in the pants department – meaning that this summer will be remembered as the season that allowed jorts and – to not much surprise – over the knee baggy shorts back into our closets. A Summer to remember with a hopefully equal Fall following.
For this part of Title's Streetwear Round Up Fall/Winter 2022 we will now shine a light of some of our favorite brand's recently published looks from their upcoming season.
Supreme
Oh, yes. What's more fun that browsing through a new Supreme lookbook. We actually tortured ourselves by not looking at it when it was released last week to check it out right before opening this paragraph to give an exact recount of my excitement… or my disappointment. But who am I kidding. Not just since Denim Tears' Tremaine Emory took over creative direction at the NY-based powerhouse has Supreme been hailed as "being back".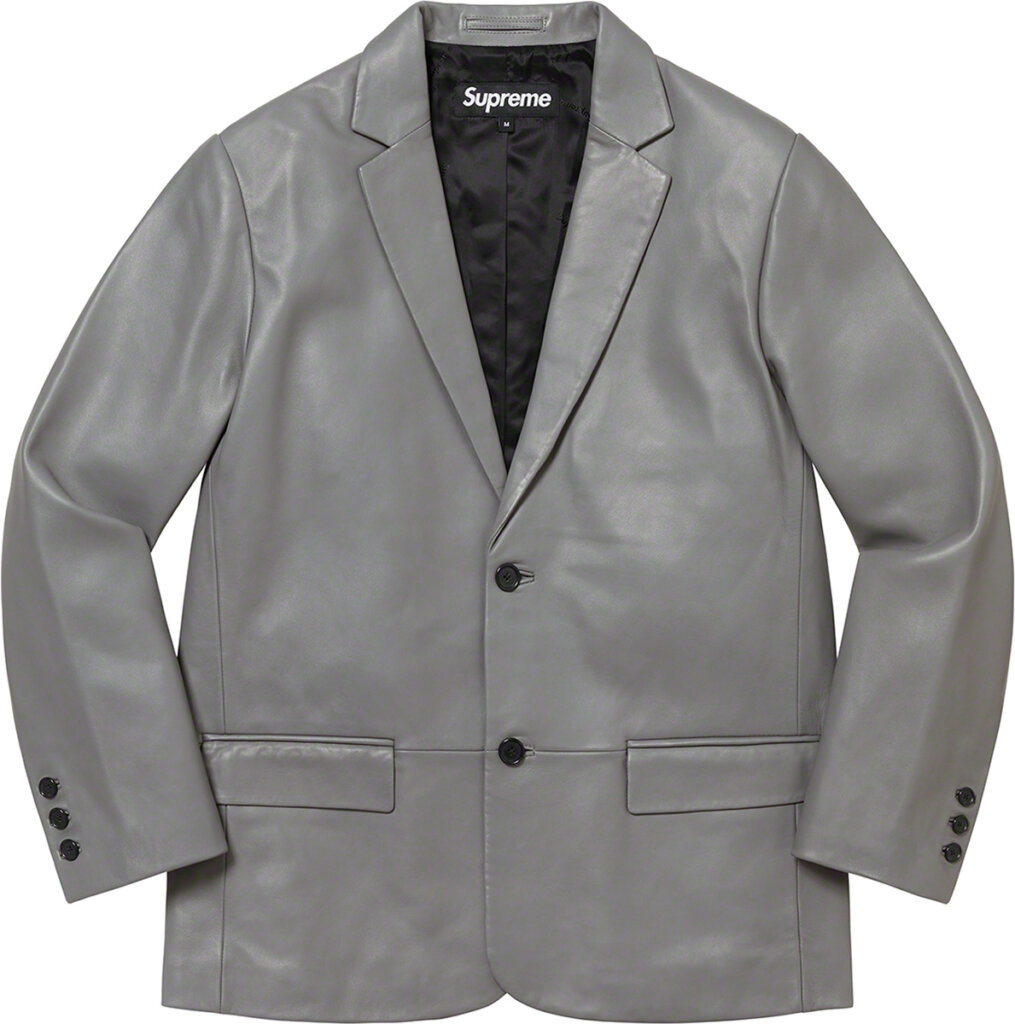 This collection is no exception and even a step up from last seasons banger of a collection. As praised in my last article about the brand, Supreme one again features awesome leather get ups consisting of leather pants, a leather blazer and – new to this season – a leather coat. The pants come in four colors with an additional red one, unfortunately without the matching blazer. The all grey leather combo is a sure shot. Every subcategory including the accessories do a great job. The hand-knitted Box logo Cowichan Sweater is a another favorite.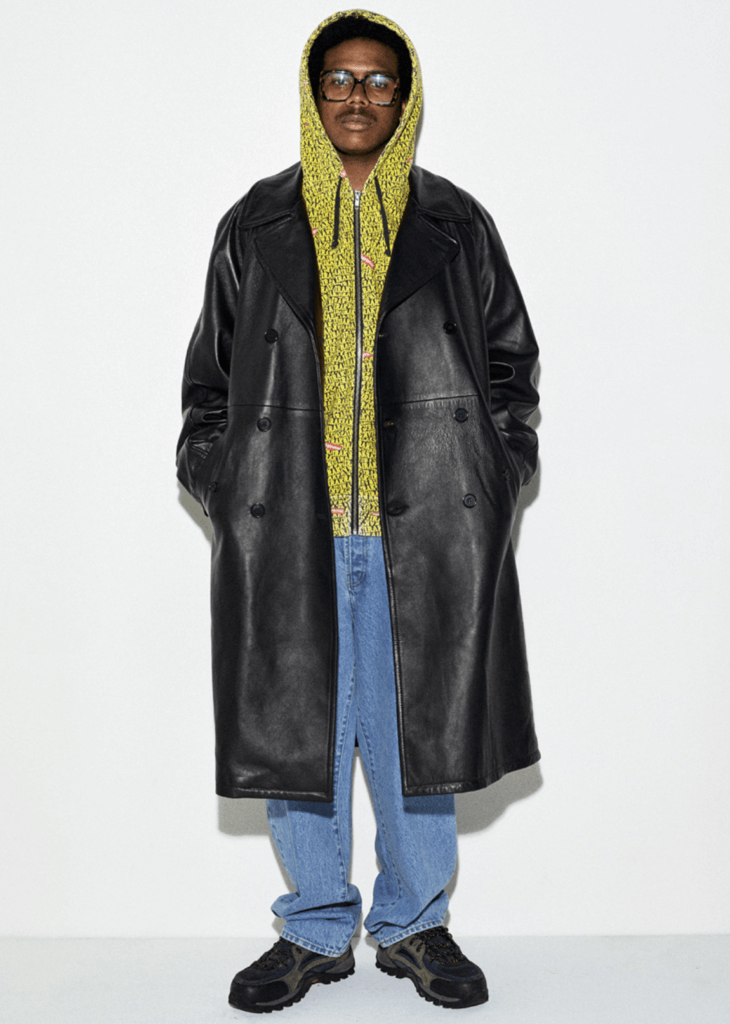 Pop culture appearances by the Pillsbury Doughboy, Gremlins and Jesus Christ in interpretation by artist and skate legend Mark Gonzales on a water-proof, breathable Gore-Tex shell really are the cherry on top of a great collection. Talking about Jesus… the Silk Polo featuring an impressive Christian overkill of a graphic on a polo shirt makes you look like a member of the Montague Gang straight out of Baz Luhrmann's Romeo + Juliet. Plus: Bandana Boxer Briefs.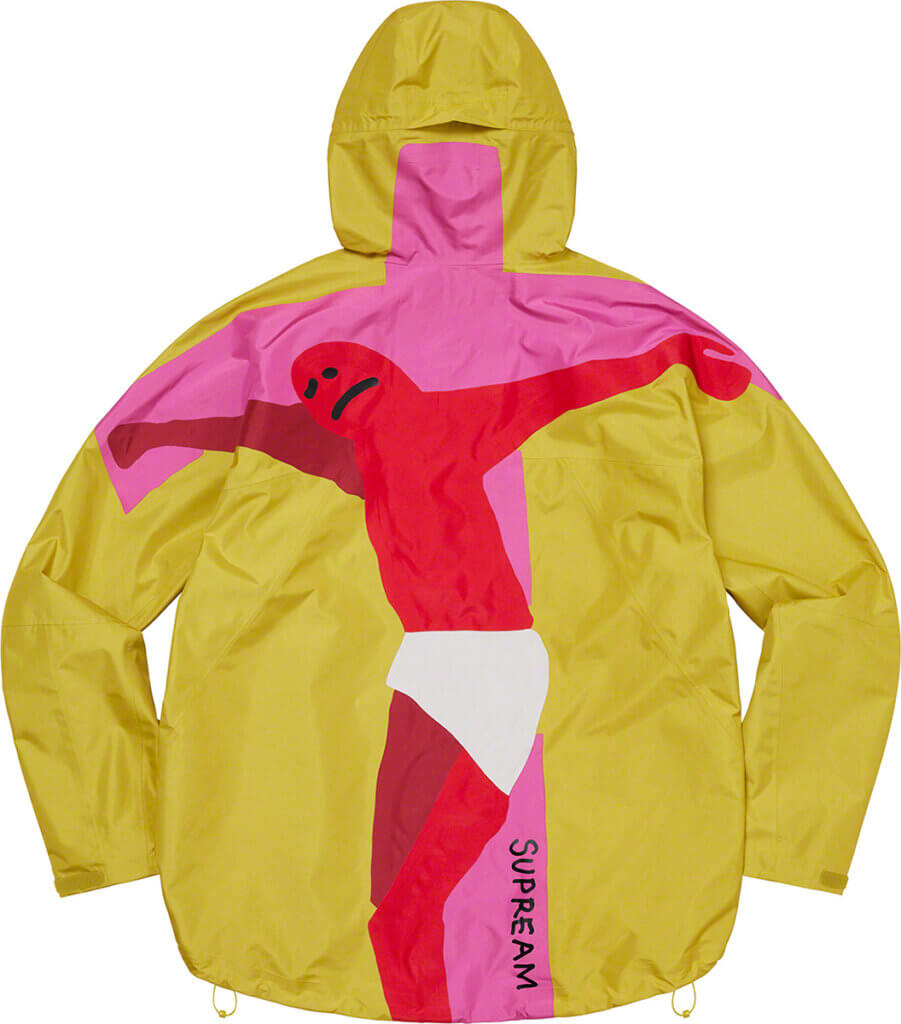 Stüssy
It's "California cool in classic cuts" each season, which is not a bad thing. With the recent Stüssy collections becoming smaller each season there are still outstanding pieces available. In this season we are sure to see some influences from Stüssy seasons around the 2010s – an era that has not been referenced before – which could point into a maybe new design directio. Something to keep an eye on. Especially seeing the white button-up sporting the asymmetrical Stüssy World Tour print gives hint at that.
The Beach Mob Bing Jacket and Mob Beach Pant really stand out as well.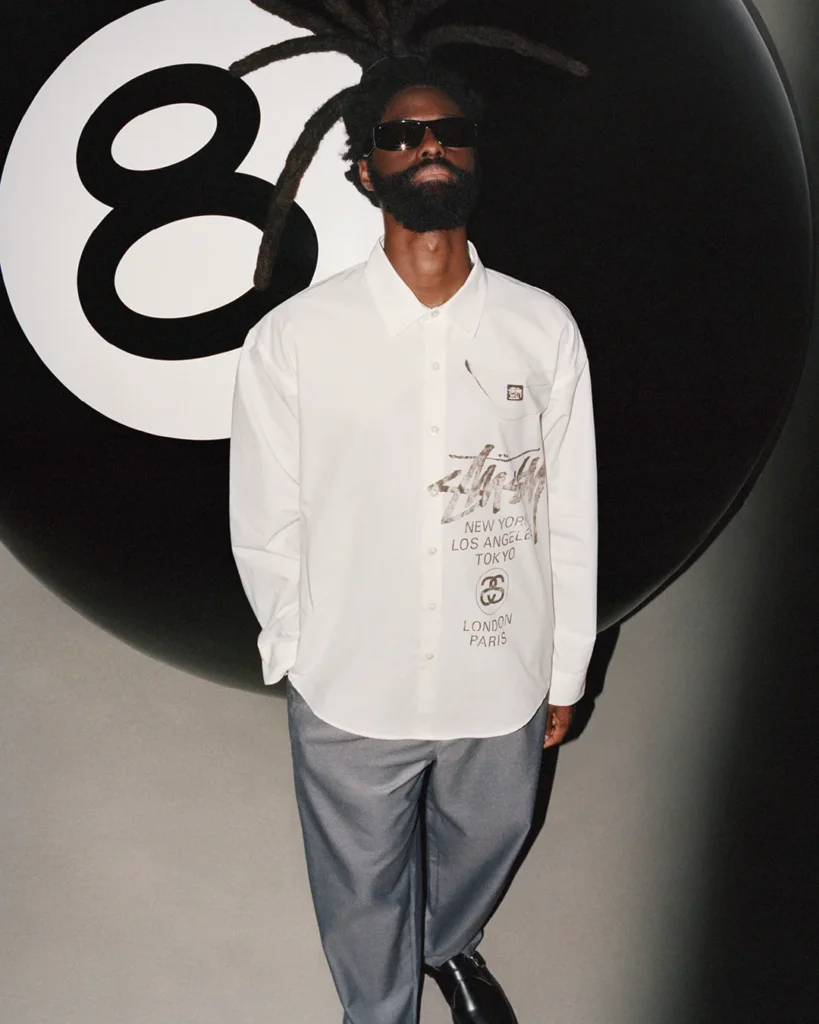 We said it last season and it still applies: Whenever you open a Stüssy lookbook you instantly take a look at the model's shoes. This time clearly visible: a pair of olive Air Jordan XIs. Stüssy just released a collaboration with Converse but on a regular level releases collabs with Nike as well, so the thought of seeing a Stüssy Air Jordan coming through someday is quite interesting. A color way similar to those seen here would certainly be a perfect fit. Otherwise Stüssy honors one of Nike's best summer silhouettes ever in this shooting – the Air Rift.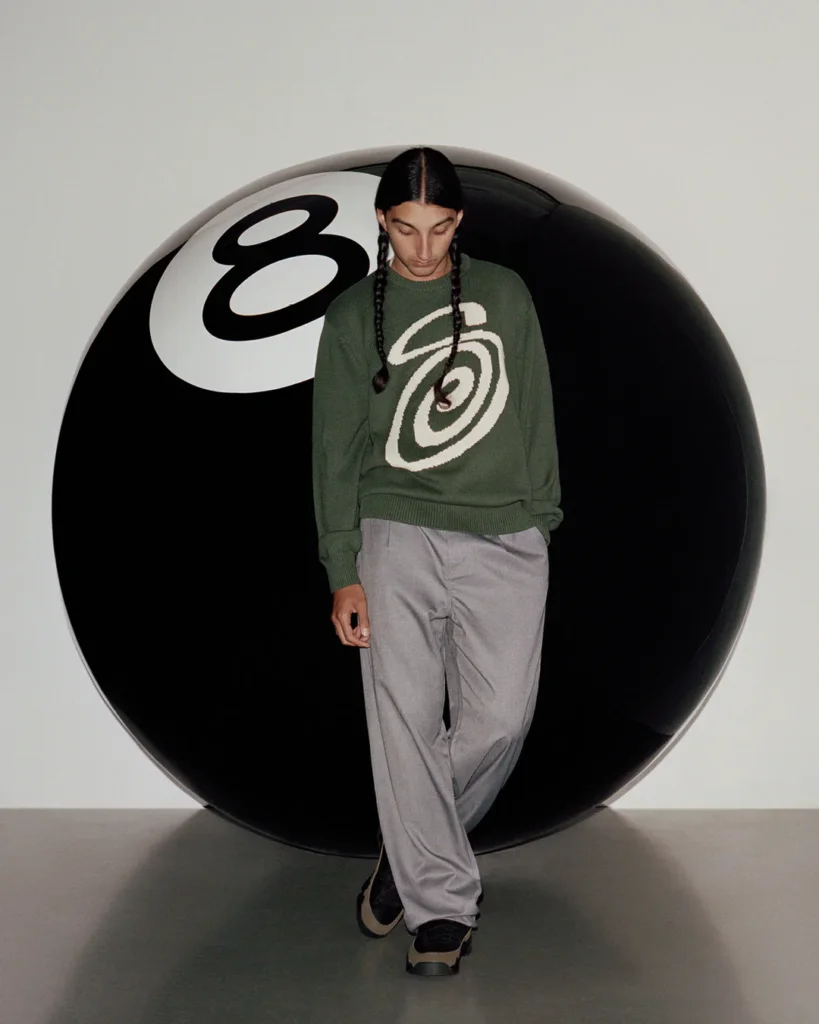 Carhartt WIP
Fall is chore coat season. That means Carhartt WIP is the right address to go to. Every brand has one of those workwear classics available, but weather it's Stüssy or Supreme, Carhartt WIP does it a little bit better every time. See the proof below: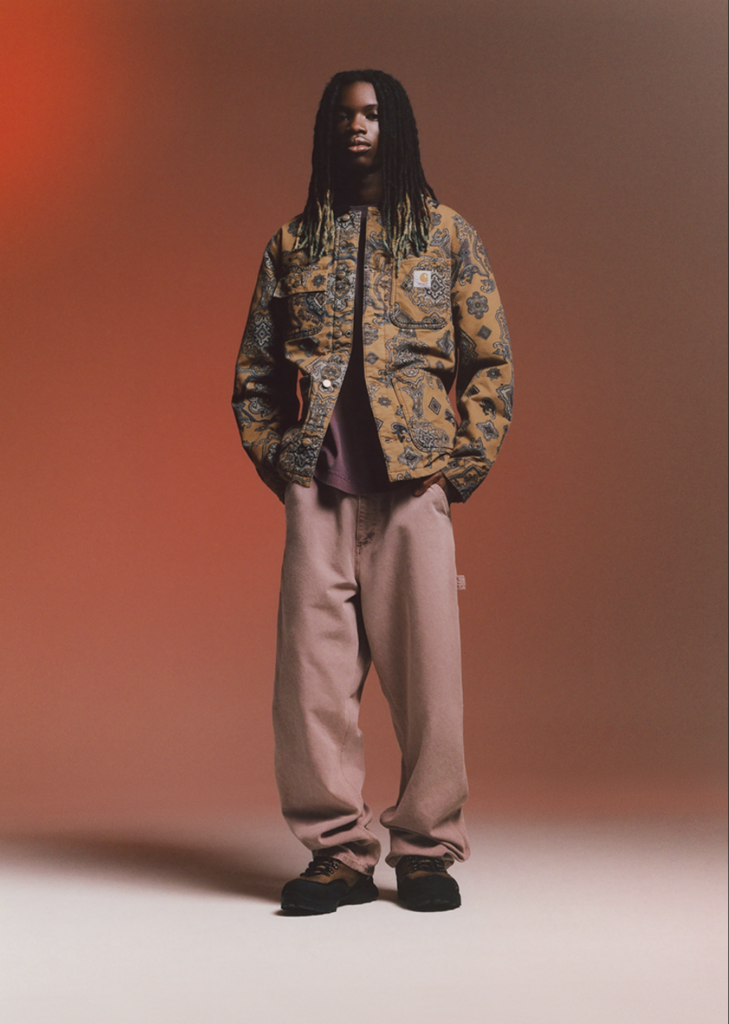 Thisisneverthat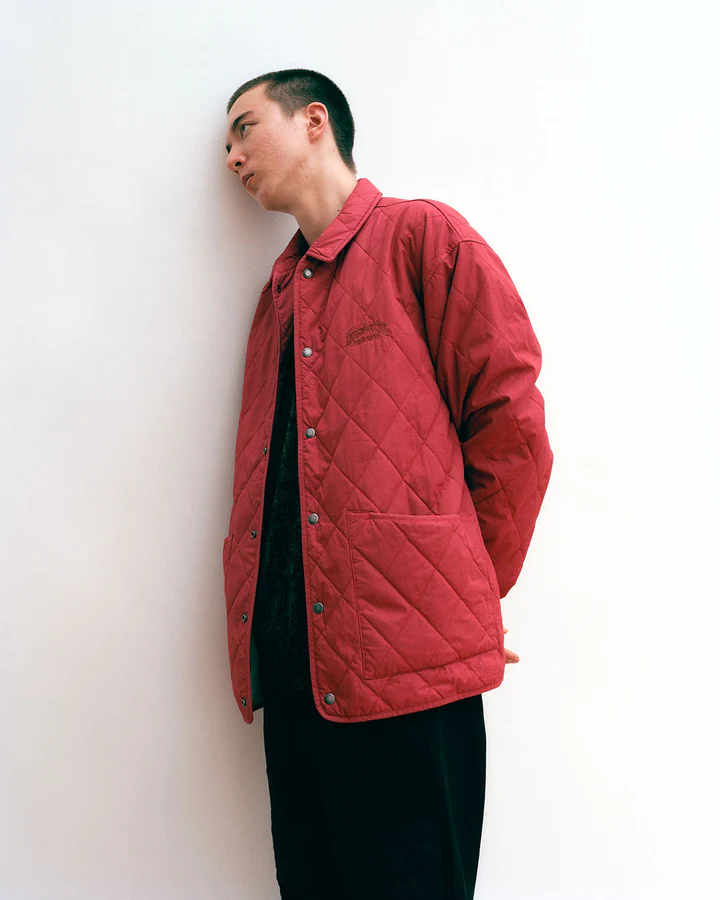 This South-Korean brands always gets the job done. Price point and quality are great. If you don't want to go through the hustle of customs, Overkill Shop in Berlin is one of the doors where you can get their stuff. Fleeces, Outerwear, Knits… Everything you need without unnecessary over-branding. If you see somebody in the streets wearing it give him a nod, she/he is a cool guy.
Obey
The only major streetwear brands that's rooted in art releases both a men's and a women's collection full of classic cuts and playful graphics. You can go for a grown up-ish knit with wide cut double knees or go crazy with state of the art graphics. Extra bonus point for holding a whole female collection full of gems on the same level as the male counterparts. Sometimes even a little better.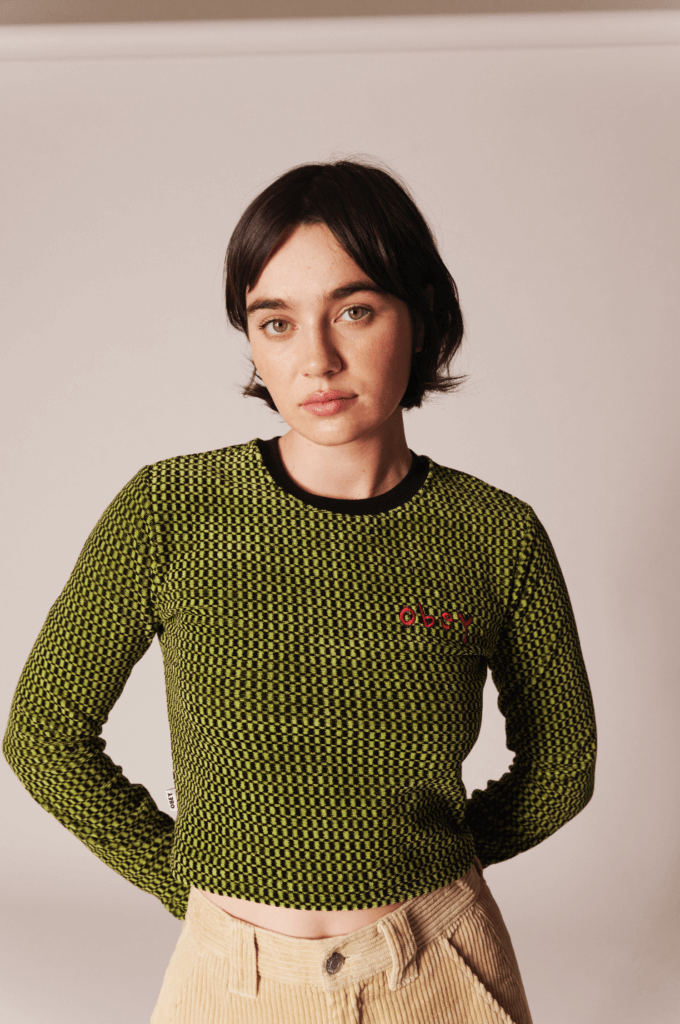 Aries
"Aries is all grown up" is a headline we recently saw, but to be honest I buy my Aries to feel young and even though in my thirties I feel a special bond between me and some teens on Euphoria also sporting the brand. Aries does not need to grow up, I do.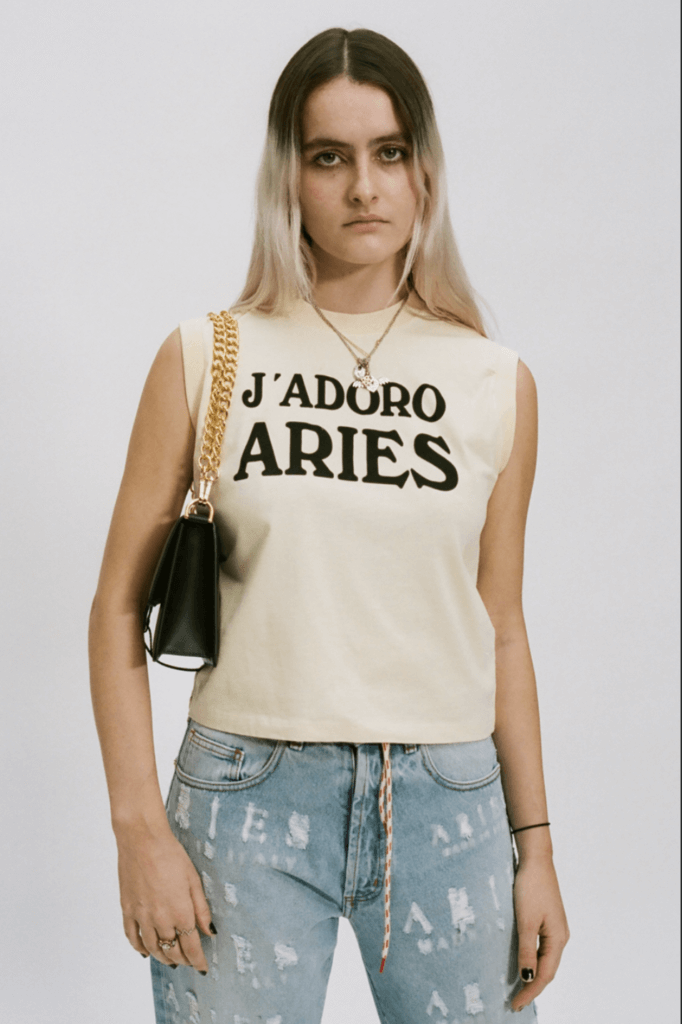 Both the men's and women's pieces are fire. We dare to say that the women's collection is my favorite women's streetwear in general next to the above mentioned – but definitely more playful – Obey Women's line. The brand is on the way to a place in fashion history among the likes of X-Girl and the sadly non-existing anymore Stüssy Women.
This isn't everything, right?
No, it's not. We are already working on Part 2 to of our Streetwear Fall/Winter Round-Up in which we will focus on outerwear and the proper shoes for all conditions and some more brands. We will also deal with the question of why ALD does such fine clothing, but is worn mostly by annoying people. Until then check our older pieces about the Opening of Berlin's Supreme Store and the Comeback of DC Shoes.