The new lookbook by New York-native brand Supreme dropped last week to – yes you can say so – universal praise.
Supreme has always stood out among other streetwear brands by finding the right mixture of tastefully, minimalistic-branded cut and sew pieces, graphic heavy shirts, completely "out-of-the-box" accessories and statement pieces each season – Something that only very few brands like Stüssy are capable of.
Unfortunately a lot of people nowadays think that the "S" in Supreme stands for "standing in line among hypebeasts eager to flip whatever they can get their hands on for a minimum profit", but we know that it actually stands for "Shit that looks incredibly dope".
And if you don't know, what "looks incredibly dope", Supreme has got the answer. Well… a few of them. One is "leather". If you follow the usual suspects and tastemakers on IG you might have already noticed that leather pants are on the rise in streetwear circles.
The "Faux Croc Painter Pant", made out of – you guessed it – faux crocodile leather comes in a subtle black and in an outstanding turquoise. Combined with the matching "Faux Croc Car Coat", it certainly gives up a vibe.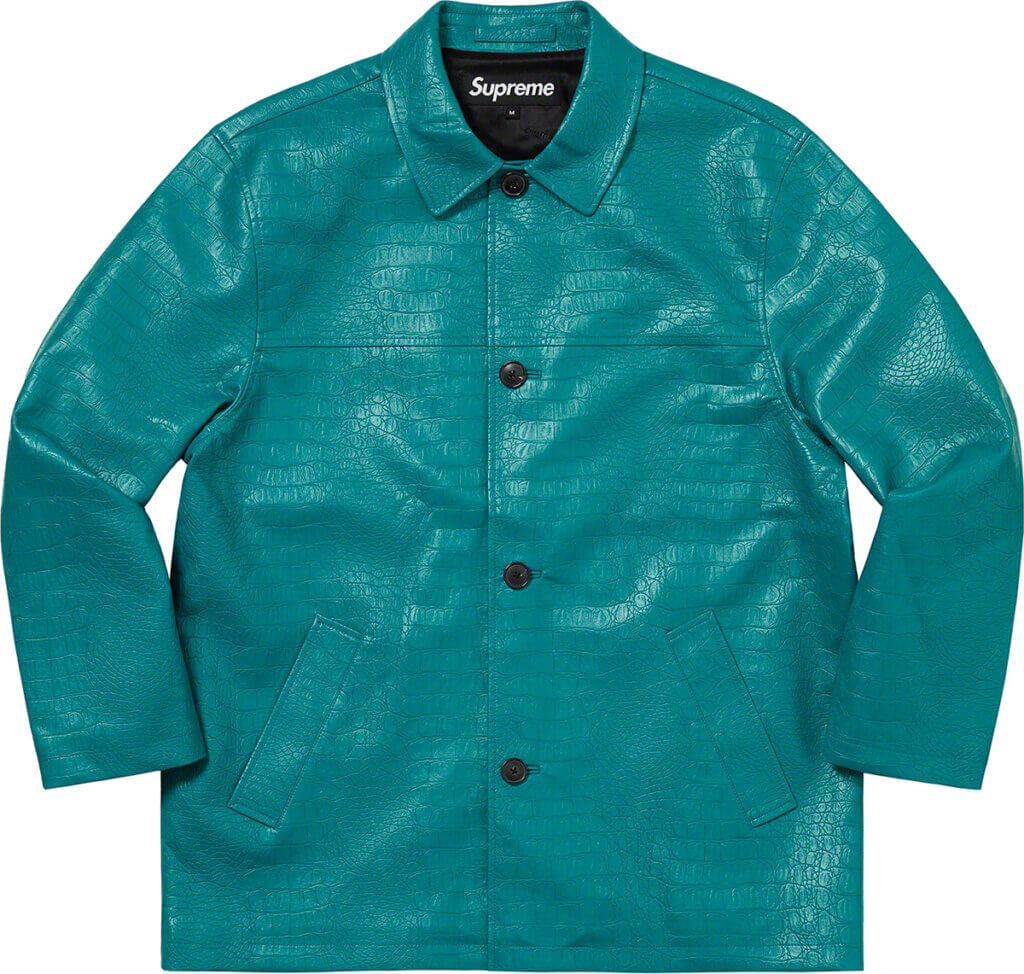 Whether that vibe is more "Nas and Puff Daddy in the 1999 Hate Me Now-video clip" or "I really love watching Mafia movies" is up to you. Regardless of your choice, you will look stunning.
In the leather department we will also find a "Gore-Tex Leather Jacket", a leather coat in collaboration with Schott, a leather varsity jacket with a huge back stitching of the "Silver Surfer", which certainly would not be out of place in any early 2000's NY rap video and, if you are more a breezy type of guy, you can just go for the "Cordura Mesh Jacket", which still sports some leather details to both keep you cool (temperature) and ehm… cool (leather-like).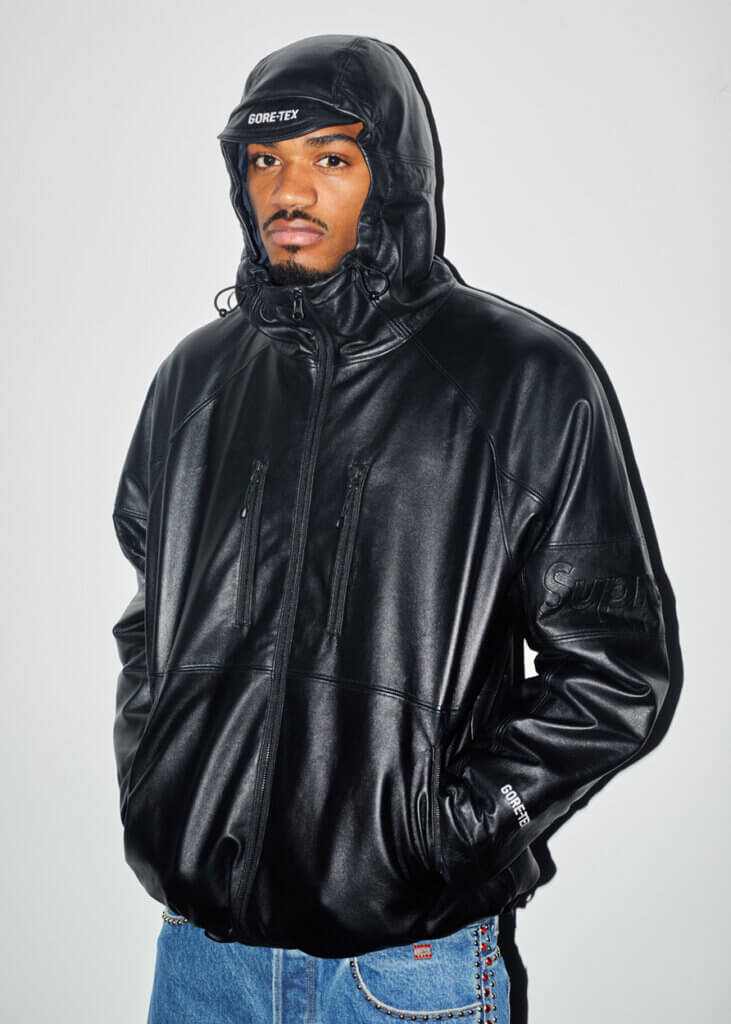 Supreme's main contribution to the history of the world, besides filling greedy reseller's pockets, is scholaring the world in pop culture.
We already mentioned the Silver Surfer Jacket, but this season also includes two short sleeve shirts and a whole cycling outfit sporting the space-surfing Marvel Comics super-hero.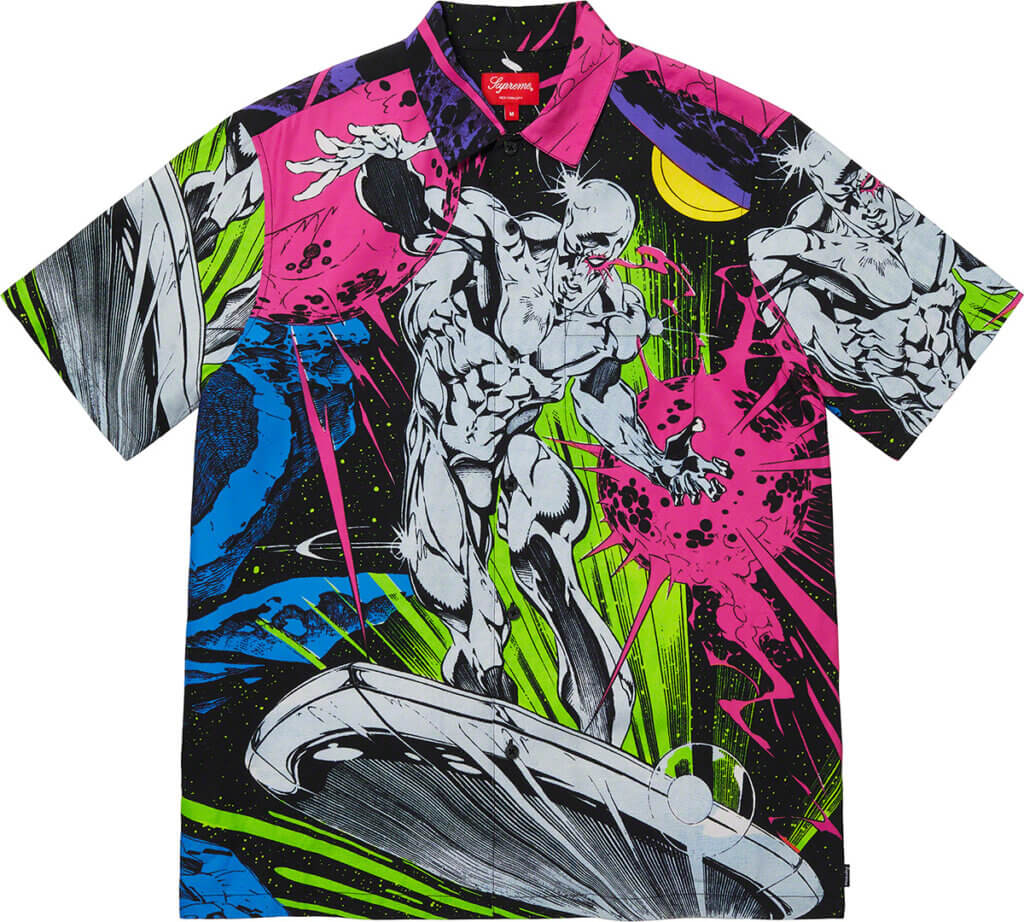 Leaving the kid-friendly territory we also find items showcasing designs by the brand's long time buddy Harmony Korine, who after shaking the world by writing the script for 1994's movie "Kids" also directed 1997's "Gummo".
The "Gummo Coaches Jacket", glazed with artwork by Korine, is a sure shot.
The "Gummo Football Top" sporting the coolest girl alive (Chloe Sevigny, duh…) is something for a special occasion, but you can pull off everything if you have the right mind state.
Also featured on several items are graphics of "Aeon Flux", a 90's MTV cartoon more suited for a mature audience.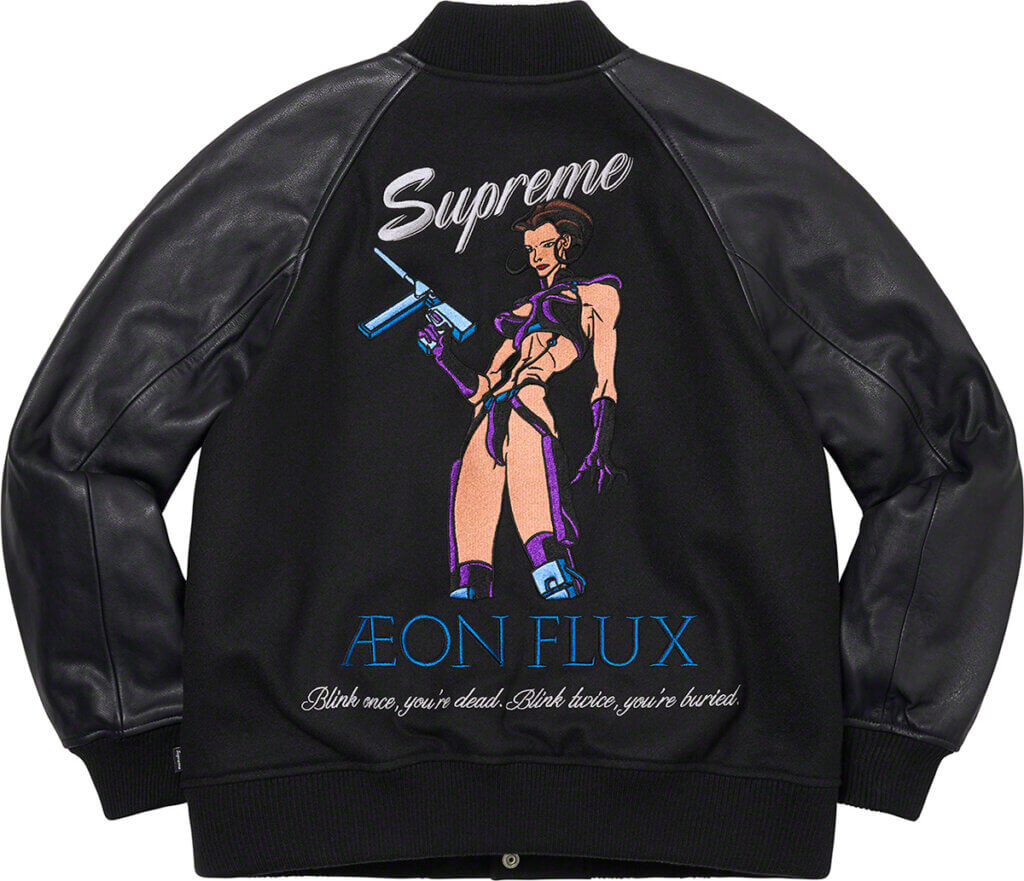 The cardigan is a big player in fashion for several seasons now and there is no sign of that slowing down. Supreme therefore offers their buyers several knit options with materials such as mohair and merino wool.
If you wanna shine in a grown-up way this season, go for the "Brushed Grid Cardigan", the "Gradient Stripe Zip Up Cardigan" or – our personal favorite – the "Hand Crotched Sweater".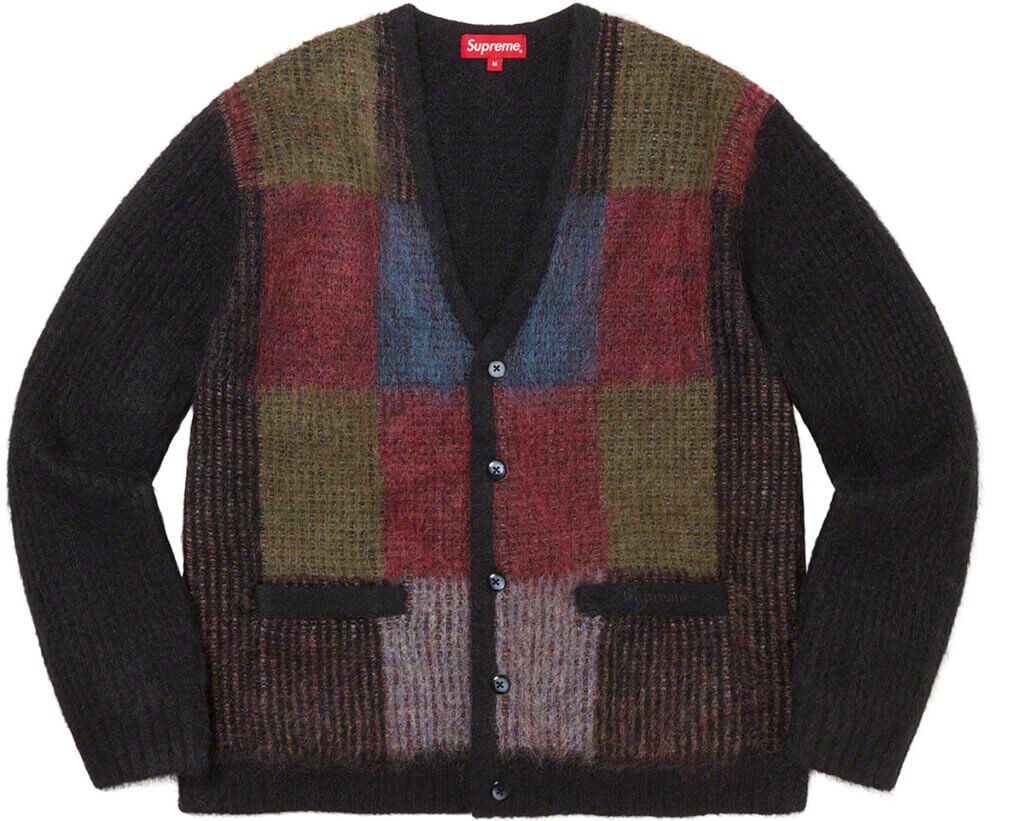 Speaking about being grown-up, check out the "Tartan Wool Suit".
Supreme has been a pioneer regarding suits in streetwear since forever and successfully paved the way everybody, who is not afraid of exchanging his hoodie for a sharp blazer sometimes.
Coming to T-shirts there are two designs that steal the show this season. First of all the Al Green shirt, that stands in line of classic Supreme shirts featuring the likes of John Coltrane, Miles Davis or Isaac Hayes. The "Model"-shirt features a recreation of a classic Gucci Ad from the "Tom Ford"-Era and will surely turn some heads. We do not recommend wearing it to dinner with your significant other's parents, though.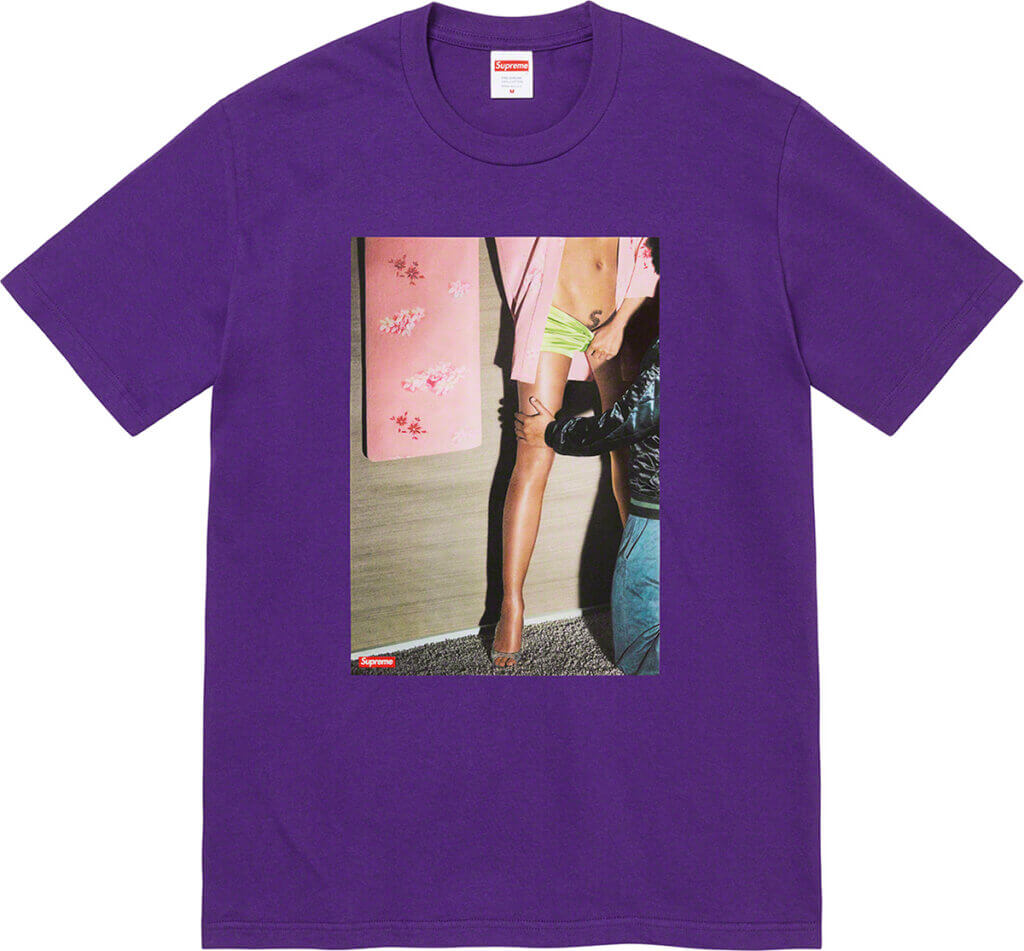 Each season Supreme tops the previous season's accessories and by looking at this season's "Airstream Travel Trailer", of course with an oversize box logo-sporting sun roof included, you keep wondering what they are already cooking up for Fall/Winter 2022.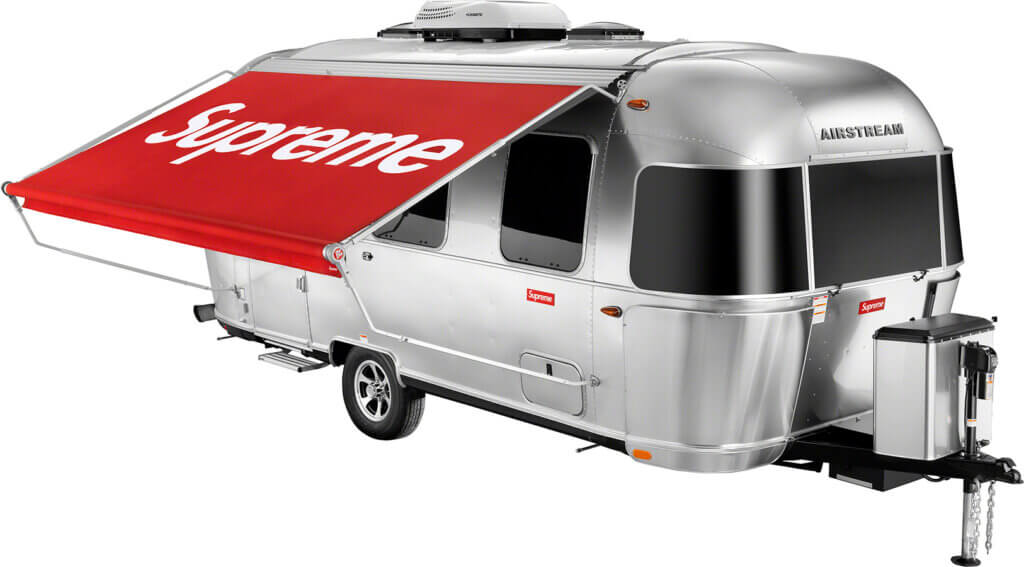 Spring/Summer 2022 is an awesome display of the brand's DNA and perfectly bridges the gap between "showing off" and "less is more". And that's what we love about Supreme.