The latest collection by Klarna and Paolina Russo takes cashless shopping to the next level. This collaboration between the shopping app and the Central Saint Martins graduate is aimed at showcasing the future of cashless shopping while also drawing attention to sustainability and fashion beyond borders. This isn't the first time Klarna has joined forces with young and creative minds to set new standards in shopping. Earlier this year, Klarna collaborated with designer Olivia Rubin as part of London Fashion Week.
The Klarna x Paolina Russo collection takes a unique approach to cashless shopping with its upcycled designs. The collection includes individual pieces made from recycled materials that are exclusively available to Klarna users through a raffle. The components of the collection are a fusion of a bolero jacket, a sleeve, and a glove, all designed with a modern patchwork aesthetic. Additionally, the gloves feature a pocket for a Klarna card or smartphone, making it easier and more convenient for users to pay for their purchases without a handbag or wallet.
"Klarna stands for smooth shopping experiences, whether it's through the app or in-store with the Klarna Card. We worked with Paolina to explore the future payment options in-store, and the result is a collection of six pieces that are avant-garde, sustainable, and smartly integrate the Klarna Card," says Giulia Ricci, Communications Klarna DACH.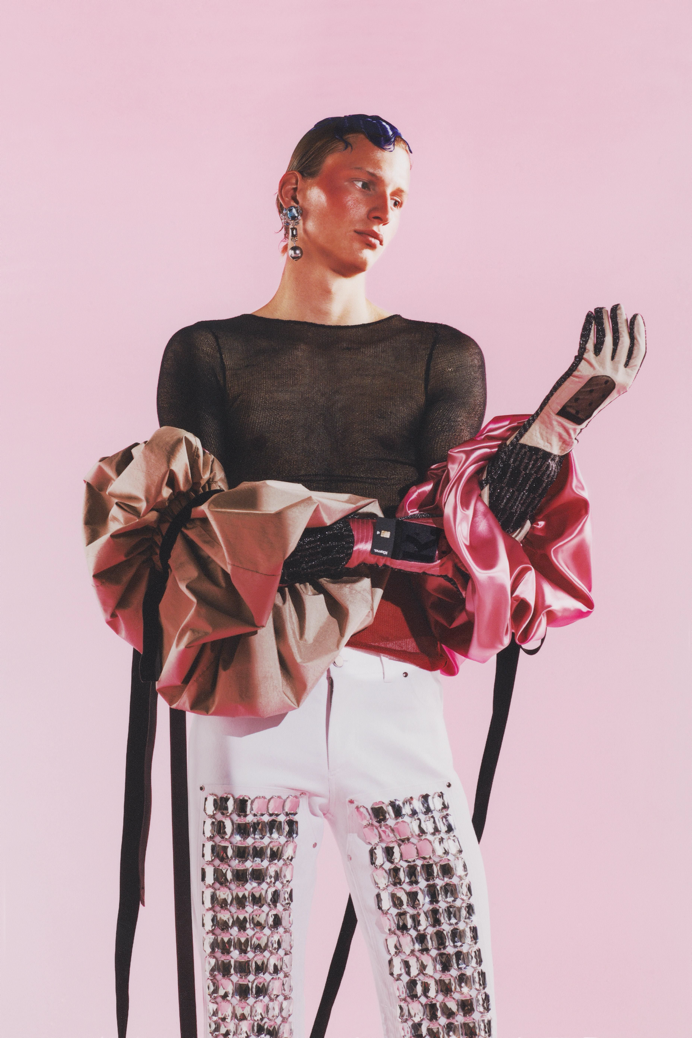 Each piece in the collection has its own theme, reflecting the diversity of the collection. The themes are inspired by the materials and uses of the raw materials, including denim, ball, business, jumper, beach, and sporty. The right sleeve for every occasion, allowing you to make a statement with a simple movement.
Paolina Russo expresses her excitement about this innovative project: "I think the concept is fantastic. You can pay with a simple swipe of your glove over a card reader without having to touch anything. It's futuristic and almost magical." Want to win an iconic piece from this collection? Head to Klarna's website until the 13th of February to participate in the raffle.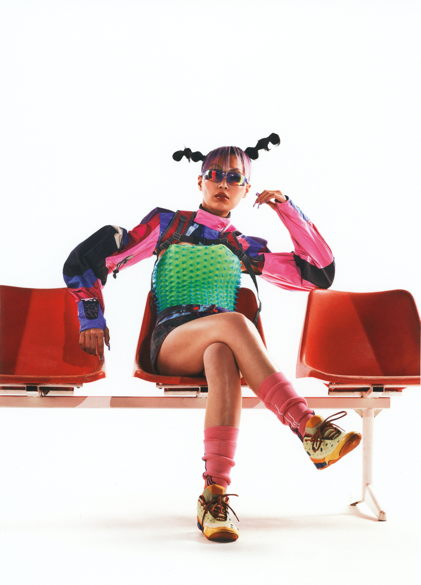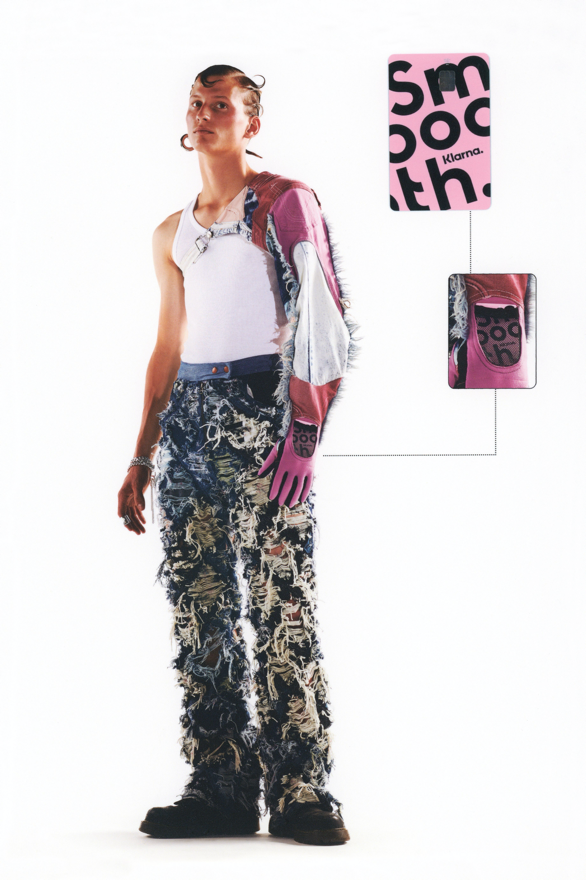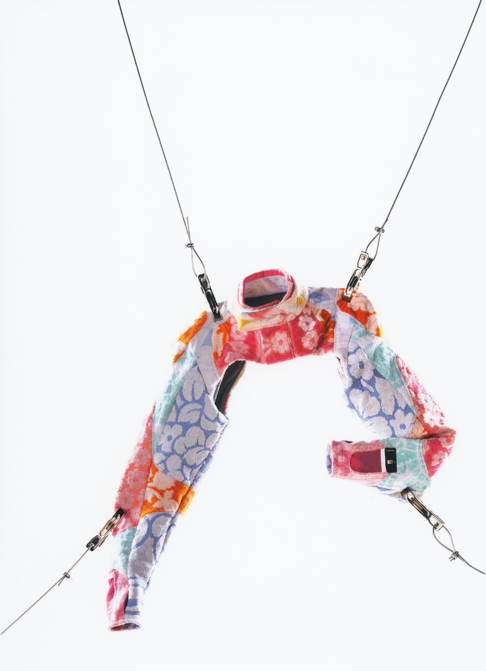 Paolina also speaks euphorically about this progressive project: "I think the concept is great: When shopping, you can pay with a simple movement of your glove over a card reader without having to touch anything. There's something very futuristic about that, but works almost like magic."