The new collection by Klarna and Paolina Russo shows how to make cash old-fashioned. Together, the shopping app and the Central Saint Martins graduate developed a collection that not only alludes to a futuristic utopia without cash, but also wants to draw attention to sustainability and the crossing of borders in fashion.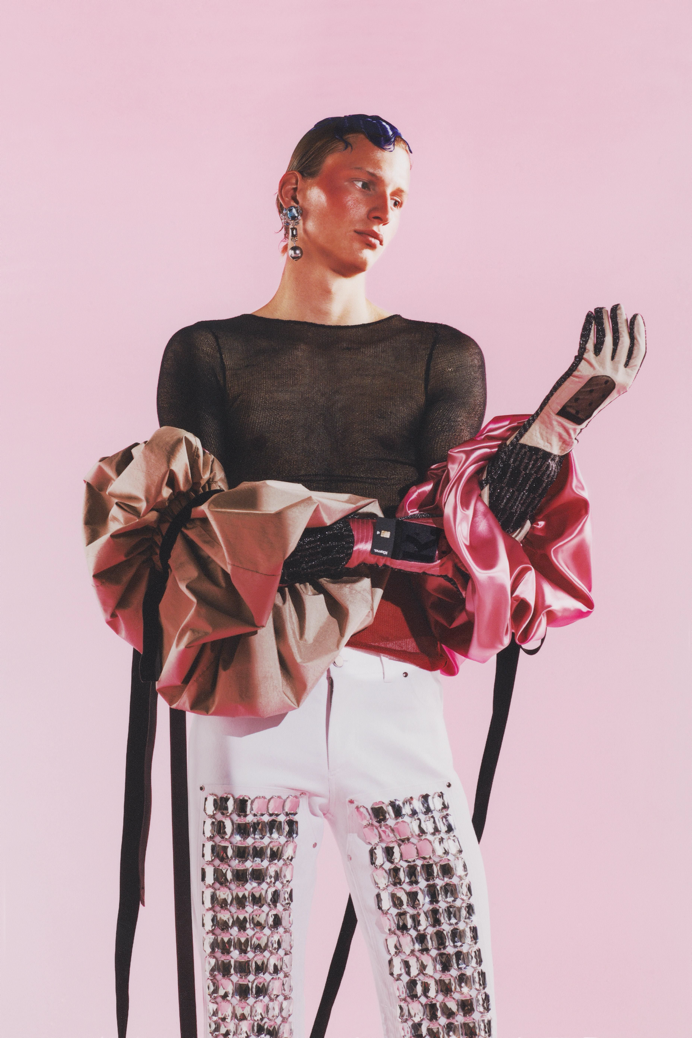 It is not the first time that Klarna has sat down with young creatives to develop common concepts that could set standards. Klarna only collaborated with designer Olivia Rubin at the beginning of the year as part of London Fashion Week.

With the capsule collection in collaboration with Paolina Russo, however, Klarna would like to show creative and fashionable ideas to make cashless shopping even easier in the future. Paolina Russo's upcycled designs are not only unique in their visual language. The collection only includes individual pieces that are raffled off among Klarna users.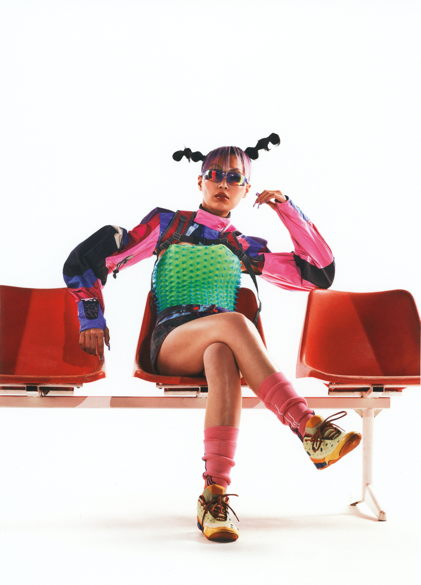 Components of the collection are hybrids of a bolero jacket, a sleeve and a glove. Everything made from upcycled fabrics in a modern patchwork aesthetic. We also love that Paolina has put the most indecisable clothes in the spotlight. She herself says she loves to wear gloves, no matter what the weather or what time of year. A small highlight is the integrated pocket for the Klarna card or smartphone, so that in the future you can pay for your own purchases conveniently and cashlessly without a handbag or even wallet.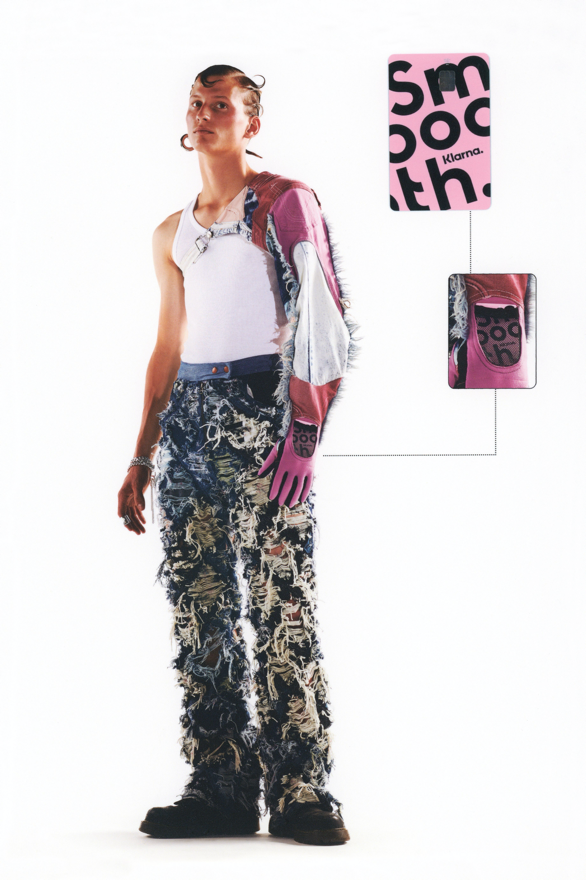 "Klarna stands for smoooth shopping for every occasion – whether digitally via the app or on site with the Klarna Card. For contactless payments, we still reach for our payment card or mobile phone in our pocket or jacket. With the Klarna x Paolina Russo Collection, our design study on the topic of "Cashless Society", we worked with Paolina to explore the payment options of the future in the store. The result is six pieces that, with their avant-garde design, the conscious use of resources and the smart integration of the Klarna Card, address three incredibly future-relevant topics, "says Giulia Ricci, Communication Klarna DACH.  
The different sleeve-glove-bolero pieces each have their own main theme, which reinforces the collection in its own diversity. The different themes of the pieces can be traced back to the materials and uses of the raw materials. Denim, ball, business, jumper, beach and sporty. The right sleeve for every occasion.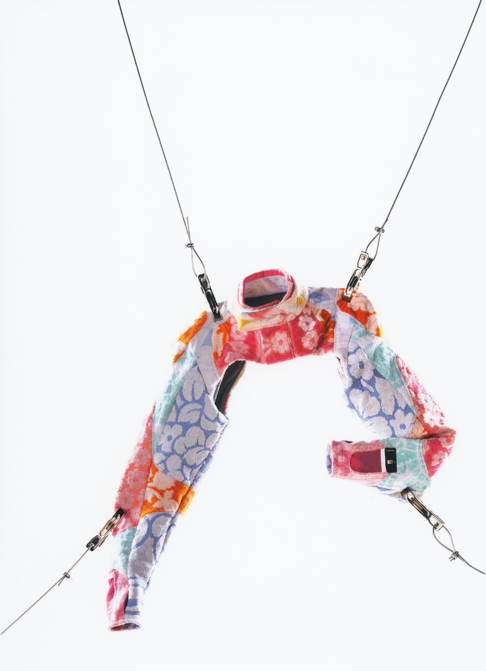 Paolina also speaks euphorically about this progressive project: "I think the concept is great: When shopping, you can pay with a simple movement of your glove over a card reader without having to touch anything. There's something very futuristic about that, but works almost like magic."
‍
You want to win an iconic piece like that? amazing, just have a look on this page until the 13th of November 2020: https://www.klarna.com/de/card/vintage/