Can Lucien Clarke Bring DC Shoes Back?
DC Shoes, founded in 1994 by skaters Damon Way and Ken Block, has a rich history in "extreme action sports" such as skating, BMX, and snowboarding. However, their journey actually began in 1989 with the establishment of clothing brands Eightball, which later expanded into Droors Clothing. The brand's initials, DC, are now unveiled.
Way and Block's vision was to create a shoe specifically designed for skateboarders, focusing on functionality rather than pure fashion. As skaters themselves, they understood the needs of the community. DC quickly gained popularity and became the go-to skate shoe brand.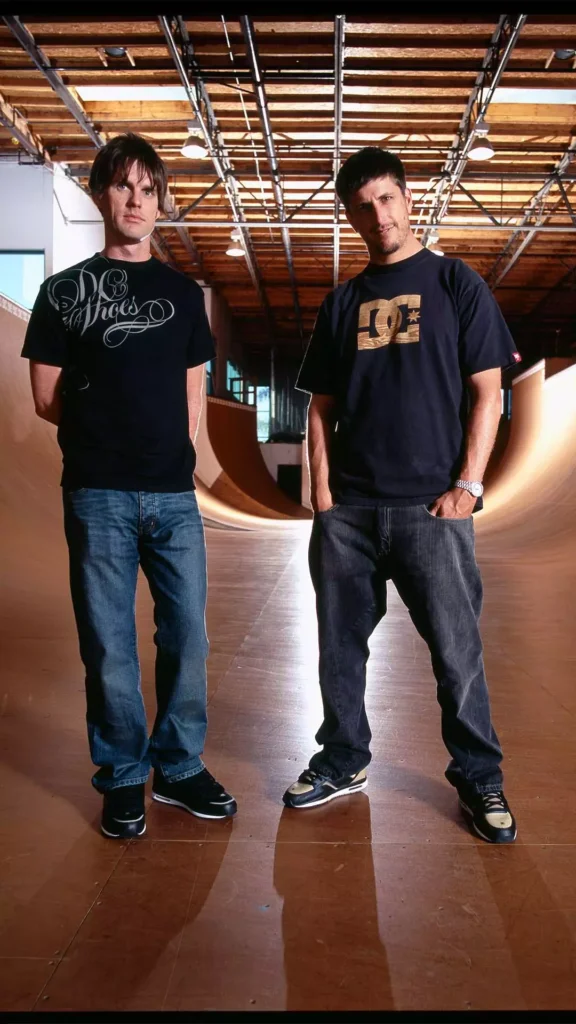 The brand's promotion strategy revolved around their skate team, which featured prominently in their renowned 2004 skate video, THE DC VIDEO. This iconic piece of skate history showcased pro skaters Colin McKay, Rob Dyrdek, Josh Kalis, Stevie Williams, Anthony Van Engelen, Brian Wenning, and others, cementing its status as a classic. DC Shoes became an authentic and visible footwear brand, favored by skaters and anyone aspiring to exude their coolness.
Who is Lucien Clarke?
DC Shoes recently announced their collaboration with Lucien Clarke, a professional skater recognized not only for his skills but also for his artistic work as a photographer. Clarke's recent skate shoe collaboration with Louis Vuitton and his appearances in Supreme or Palace lookbooks have further established his prominence. He even walked in Virgil Abloh's first Louis Vuitton show, introducing skateboarding culture to a new audience.
But even though Clarke is undoubtedly one of the poster boys of the skate and streetwear merger with high fashion… Is that enough to make a pair of DC Shoes desirable again?
Is it finally time for a skate shoe renaissance?
However, despite Clarke's influence and the fusion of skate and streetwear with high fashion, the question remains: Will this be enough to rekindle the desirability of DC Shoes? Is it time for a skate shoe renaissance?
A few years ago, LA-based cult streetwear brand The Hundreds reintroduced the Osiris D3, a late '90s skate shoe with an iconic status as massive as its chunky design. Although it sparked nostalgia with a photo shoot featuring Fred Durst, the lead singer of Limp Bizkit, it didn't lead to a resurgence in Osiris's popularity. Skateboarding professional Tony Fergusson also launched RONE, a more luxurious brand aiming to re-release classic out-of-stock skate shoe silhouettes in premium leather. However, it didn't gain much traction, particularly in Europe. A$AP Rocky's 2018 collaboration with Under Armour drew criticism from Osiris for imitating their classic silhouettes. While they fetch high prices on platforms like StockX, the only skate shoe that truly captured the attention of streetwear enthusiasts in recent years was the Nike SB Dunk.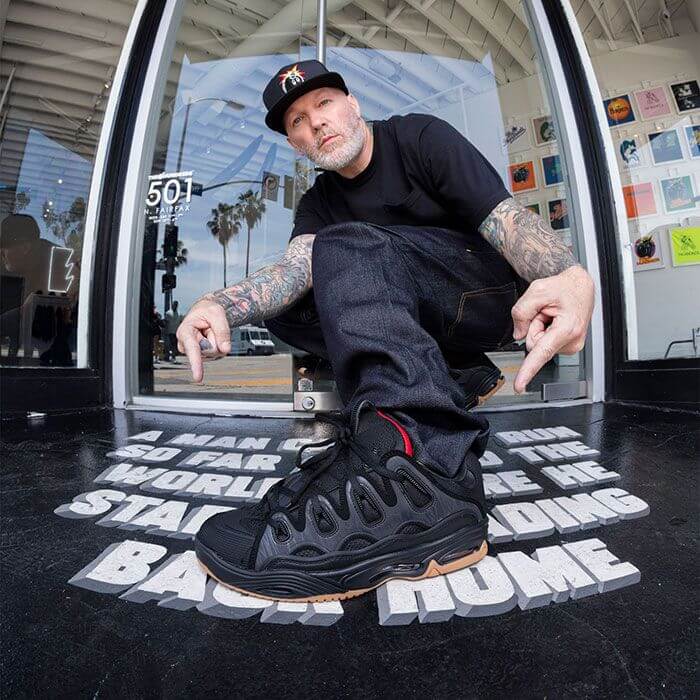 But you have to remember that when Nike debuted the SB Dunk, they were met with rejection by the skate community. Everybody hated the idea of corporate giant Nike now trying to get their share of skate culture.
It's worth noting that when Nike introduced the SB Dunk, the skate community initially rejected the idea of a corporate giant like Nike delving into skate culture. However, sneakerheads embraced the shoe, turning it into a fashion phenomenon. Does this imply that mainstream appeal for skateboarding relies on collaborations with non-skate brands?
DC has the potential to succeed. With its rich brand history and the current changes in fashion, coupled with a leader who not only understands but also embraces the current state of fashion and skate culture, DC is poised for success. While collaborations in skate shoes have not been as prevalent as in "ordinary" sneaker culture, DC has always been ahead of its time. In 2001, they released their Artist Collection, featuring notable artists like Shepard Fairey from Obey, Aaron Rose, Dave Kinsey, Phil Frost, and a relatively unknown artist at the time named Kaws—yes, the same Kaws who is now globally recognized. It was also the first time Supreme's infamous box logo appeared on a DC shoe.
With Lucien Clarke's involvement and the changing fashion landscape we've witnessed in recent years, it's highly likely that these classic sneakers from the late '90s and Y2K era will soon make a resurgence on the streets. While some brands may have attempted a comeback prematurely, DC might just be arriving at the perfect time.