Hip hop is still the main influence on everything. Not only in music, but especially in fashion nowadays and there are no signs of change. Brands like Karl Kani (launched in 1989), even though off the radar for almost 20 years since their heydays of the early 2000's have managed a successful comeback even into the mainstream. But for every Karl Kani there are dozens of hip hop influenced fashion brands that disappeared or in the worst case became cheaply-priced and even more cheaply-designed licensing brands hanging off the racks at TK Maxx.
Some brands of this list have disappeared, some eke out their miserable existence at cheap department stores, and one of them even announced a comeback for 2023.
So let's get excited for what to come and inspired for your next thrifting trip by checking out these five brands ready for a comeback to our closets.
TRIPLE 5 SOUL
Founded in New York in 1989 Triple 5 Soul was the go-to brand for every hiphop head in the 90's and early 2000's. Not only due to their on point PR campaigns, also featuring rapper and actor Mos Def (Now Yasiin Bey), who manifested his status as the poster child of conscious rap in 1999 by releasing his debut Black On Both Sides on Rawkus Records. Early adopters of the brand also included the likes of De La Soul and A Tribe Called Quest.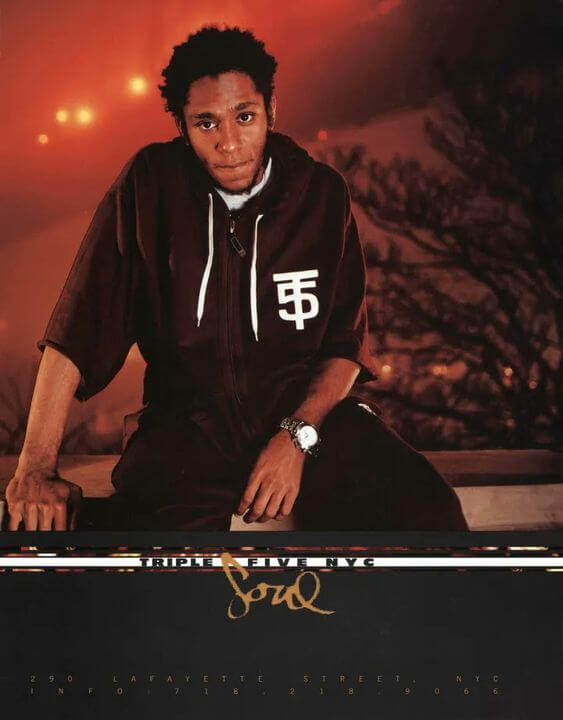 One of the first streetwear brands to include five panel caps into their collections before Supreme made them the hottest item on the planet around ten years later. Their technical pieces like the Tech Roll Up Pant and their denim ensembles always gave the brand a more fashionable touch than your usual Pelle Pelle fit. And especially the 5 Deadly Venoms tee is an all-time classic.
The brand always focussed on an openness to new ideas and techniques to keep ahead of the competition. Founder Camella Ehlke has always been fascinated with the construction of technical garments and included aspects learned by experimenting with parachutes and sailing gear into her designs. Ehlke was aware that her hip hop inspired clothing could also absorb 60's modern art, pop culture of today's Japan and elements of European streetwear and his fashion designers – creating an international consciousness.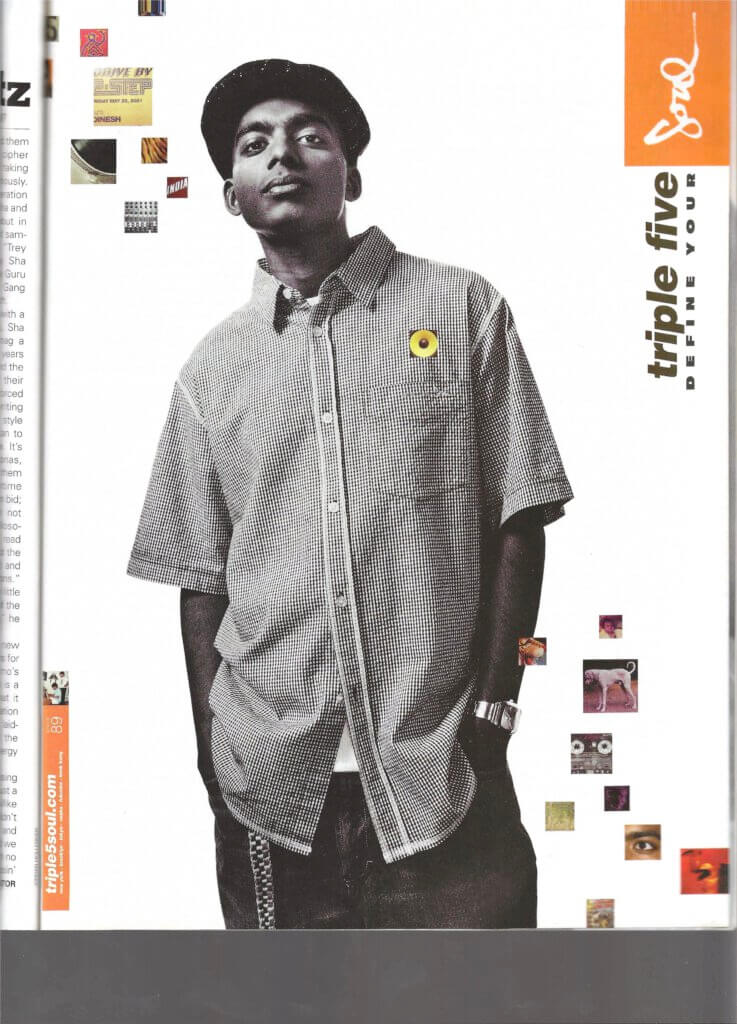 The brand recently announced a comeback for Spring/Summer 2023, highlighting their history as a hub for creatives. We can't wait to see what founder Carmella Ehlke has up her sleeve.
ENYCE
Please get the pronunciation right. Of course the name is a nod to New York City, the founding ground of Mecca, USA, but because of early support by a well known Italian sneaker brand, the name is pronounced in Italian fashion – "en-ne-che".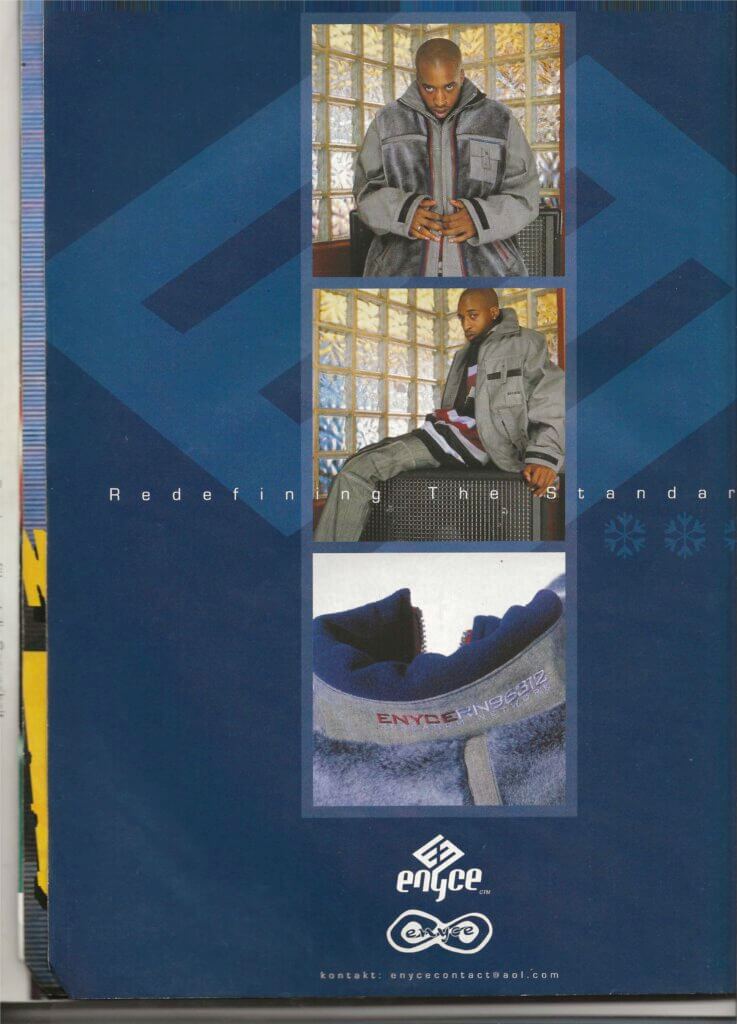 The brand was started in 1996 by Lando Felix, Tony Shellman and Evany Davis – three partners who met while working at a former fashion brand – and sold multiple times throughout its history. While releasing outstanding pieces throughout the 2000's, Enyce fell prey to what was acquired several times and now existing solely in limbo.
The last purchase was made in 2008 by Diddy and his Sean John enterprise, but even if the brand's last Instagram post (…from 2016) suggests otherwise, Enyce has not yet returned to the market.
MECCA, USA
Also hailing from the East Coast Mecca USA saw the light of day in 1995. Started out as a straight hip hop brand flashing big logos, it shifted into a more fashionable field, especially with their denim range MeccaDNM.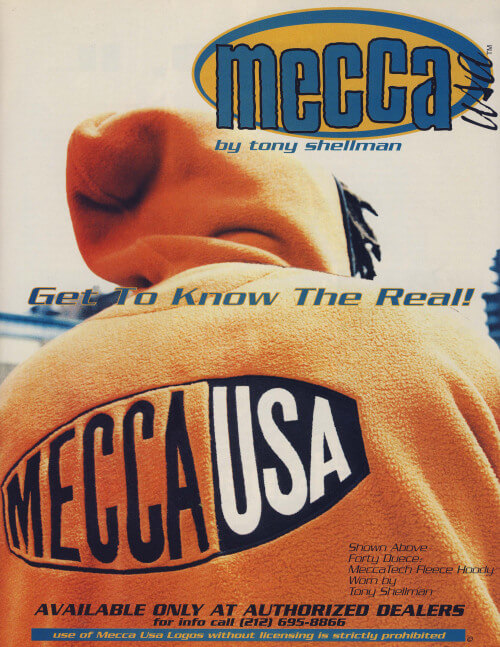 The ROCK MECCA. KEEP YOUR LUNCH MONEY. is one of the most well known ads the brand put to print. Whenever you opened a hiphop magazine in 2001, you made eye contact with their model rocking a crispy baby blue Mecca hoodie. Another place where you might have encountered the brand is on the cover of British RnB crooner Craig David's UK No.1 single Rendezvous.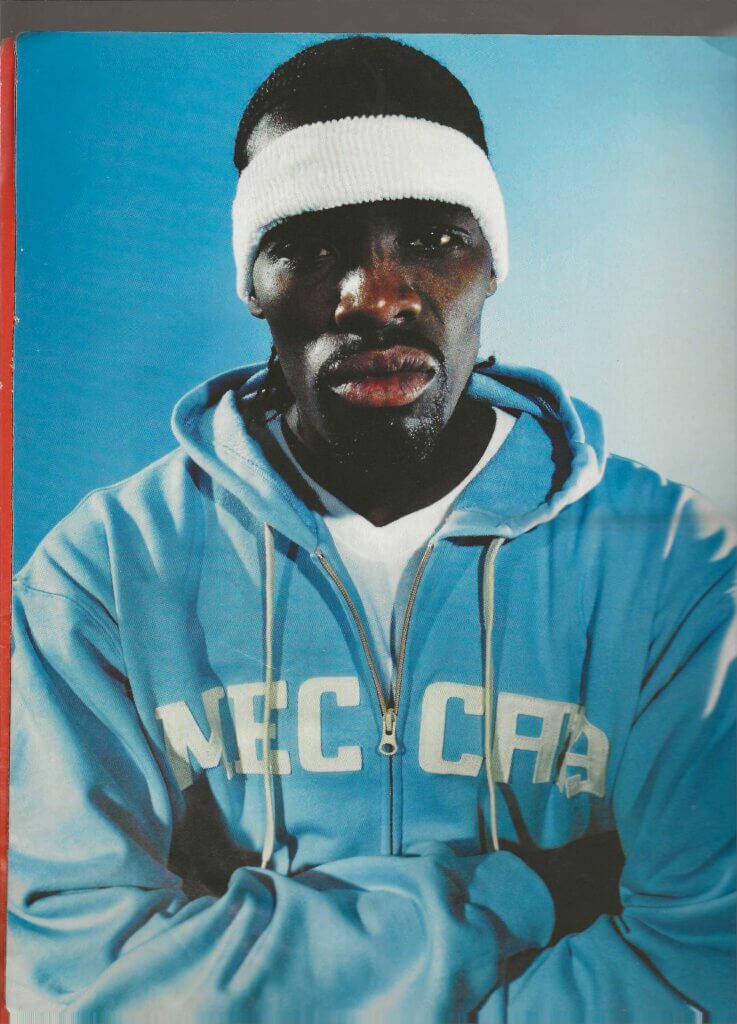 ECKO UNLIMITED
The rhino is to hip hop fashion what the swoosh is to footwear. It's what the box logo is to streetwear. Ecko Unlimited was founded in 1993 by Marc Ecko, fashion designer and entrepreneur, also known for starting the media powerhouse Complex in 2002. His career could span several articles, but if you want to learn more check out our piece on his magazine Complex.
But back in the days – MC Search of legendary hip hop group 3rd Bass even did the marketing in the early years of the brand – it was solely about fashion. Solely? Not actually, as Ecko always took great care of collaborating with other creatives from the fields of music, art and sports. This is visible in some of late 90's / early 2000's best hip hop fashion advertisements featuring the likes of rappers Capone and Noreaga, DMX and Mobb Deep:
Marc Ecko was featured on Good Morning America, collaborated with cultural heavyweights such as Spike Lee and his 40 Acres and a Mule production company, started the sub line G-Unit with 50Cent and even released the graffiti inspired video game Marc Ecko's Getting Up – Contents under Pressure for Playstation 2 in 2006.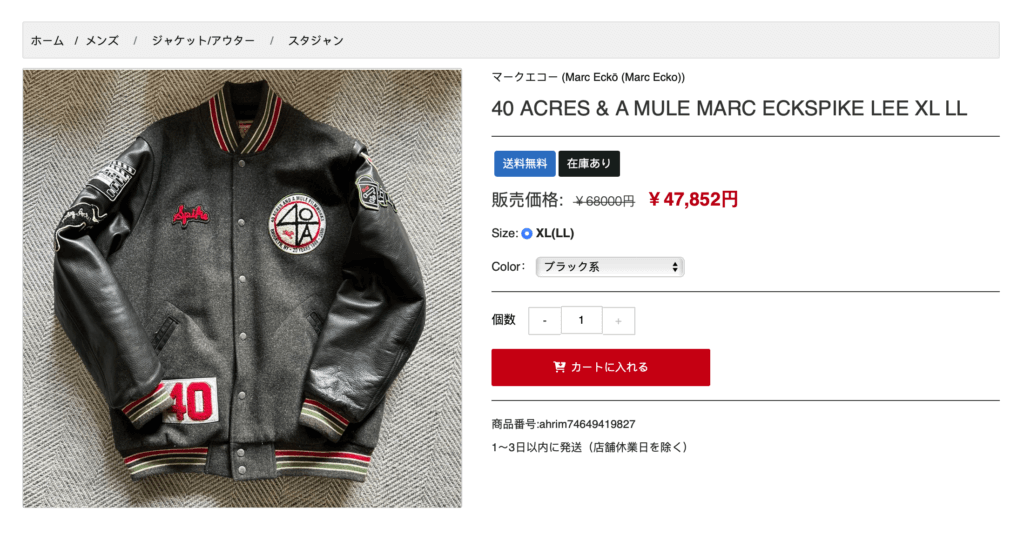 Marc Ecko was appointed to the Board of Directors of the Council of Fashion Designers of America as the youngest member to that date. In 2009 Ecko Unlimited was the biggest brand in street fashion with a global revenue of over 1 Billion dollars.
Marc Ecko sold 51% of the company in 2009, with management company Iconix Brand Group fully acquiring Ecko in 2013. You can nowadays find it at department stores, but it's nothing compared to the garments released until the end of the 2000's. But he recently teased a follow-up to his video game, so we can expect to at least play an avatar rocking fresh new Ecko clothing soon.
ILLMATIC DESIGNZ
Solely hailing from the other side of the pond, Heidelberg Germany-founded brand Illmatic Designz is one of the brightest examples of European hip hop gear. The brand highly profited from the German hip hop boom of the late 1990's and did not only appear in music videos, but also did full campaigns featuring German rappers.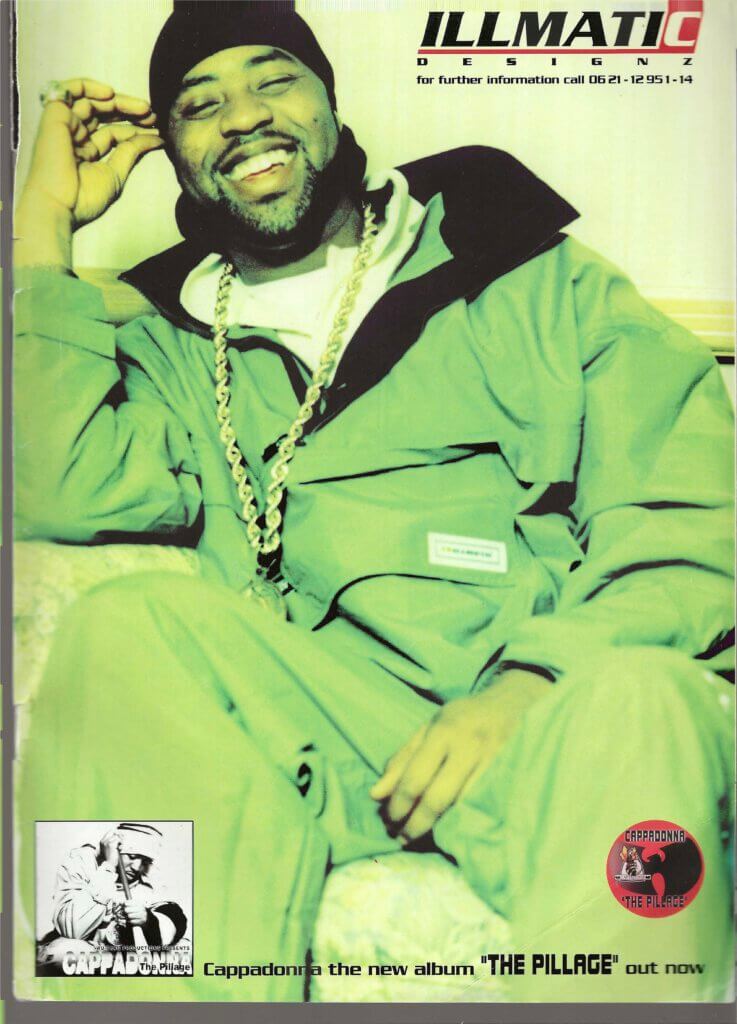 Their quality and designs could keep up with their counterparts from the US and they even survived the style shift from hiphop to streetwear at the end of the 2000's by changing to more fitting silhouettes, but what are we eagerly waiting for is a comeback of their OG designs rocking the Graffiti-inspired arrow logo.
What have we learned today? There are dozens of 90's and Y2K hip hop brands waiting to be resurrected and hunted for on reselling platforms. And in the case of Triple 5 Soul we will definitely keep our eyes open for their comeback for 2023.