More Than Just Clothing – The Forgotten Heroes of 2000's Hip Hop Fashion
Hip hop continues to exert its dominant influence across various spheres, not just in music but notably in the realm of fashion. The enduring impact of this cultural phenomenon is undeniable, with brands such as Karl Kani making successful comebacks and gaining popularity in mainstream fashion despite a prolonged period of obscurity. However, it's important to acknowledge that while Karl Kani stands as a shining example of resurgence, numerous hip hop-inspired fashion brands have either vanished entirely or deteriorated into low-quality, cheaply-produced licensing brands found among the racks at discount department stores like TK Maxx.
Among the brands on this list, some have faded into oblivion, eking out a miserable existence within bargain-bin retailers. However, one of them has recently announced a comeback slated for 2023. Let's anticipate the excitement of what's to come and draw inspiration for our next thrift store adventure by exploring these five brands that are primed for a triumphant return to our closets.
TRIPLE 5 SOUL
Founded in New York City in 1989, Triple 5 Soul reigned as the go-to brand for hip hop enthusiasts throughout the '90s and early 2000s. Not only did the brand excel at captivating audiences with its spot-on PR campaigns, but it also garnered support from influential figures such as rapper and actor Mos Def (now known as Yasiin Bey). Mos Def, who solidified his status as the face of conscious rap in 1999 with his debut album, "Black On Both Sides," released on Rawkus Records, lent his endorsement to Triple 5 Soul. Early adopters of the brand included acclaimed groups like De La Soul and A Tribe Called Quest.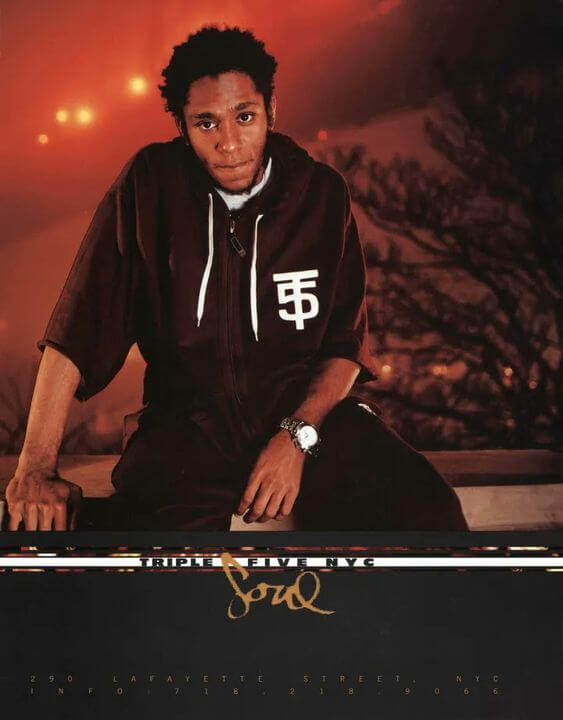 Triple 5 Soul was one of the pioneers in introducing five-panel caps into their collections, predating the widespread popularity of these items by a decade before Supreme took them to stratospheric heights. Their collection boasted technical pieces like the Tech Roll Up Pant and stylish denim ensembles, setting the brand apart from the more conventional Pelle Pelle aesthetic. Notably, their 5 Deadly Venoms tee has become an enduring classic.
Throughout its history, Triple 5 Soul has been driven by a commitment to embracing new ideas and techniques to maintain a competitive edge. Founder Camella Ehlke, fascinated by the construction of technical garments, incorporated insights gleaned from experimentation with parachutes and sailing gear into her designs. Ehlke recognized that her hip hop-inspired clothing could assimilate influences from 1960s modern art, contemporary Japanese pop culture, and elements of European streetwear, resulting in a truly international outlook.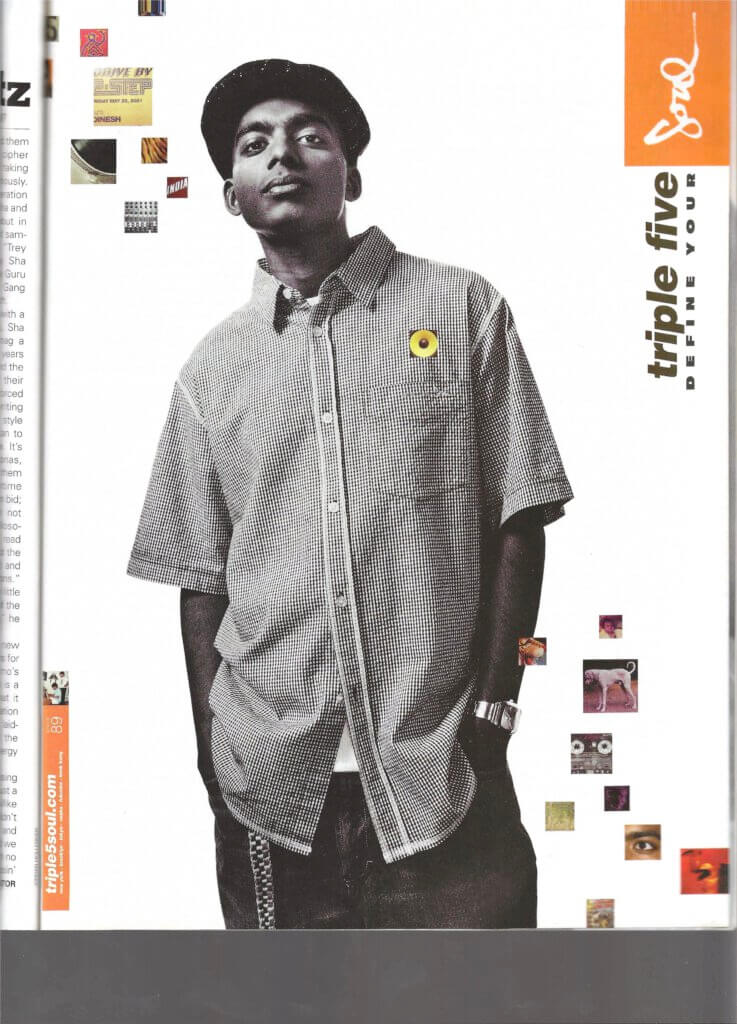 The brand recently announced its highly anticipated return for the Spring/Summer 2023 season, highlighting its legacy as a haven for creative minds. We eagerly await the unveiling of what founder Carmella Ehlke has in store for us.
ENYCE
To pronounce it correctly, remember that the name "Enyce" pays homage to its birthplace, New York City, the renowned Mecca, USA. However, due to early support from a prominent Italian sneaker brand, the name is pronounced in the Italian fashion style as "en-ne-che."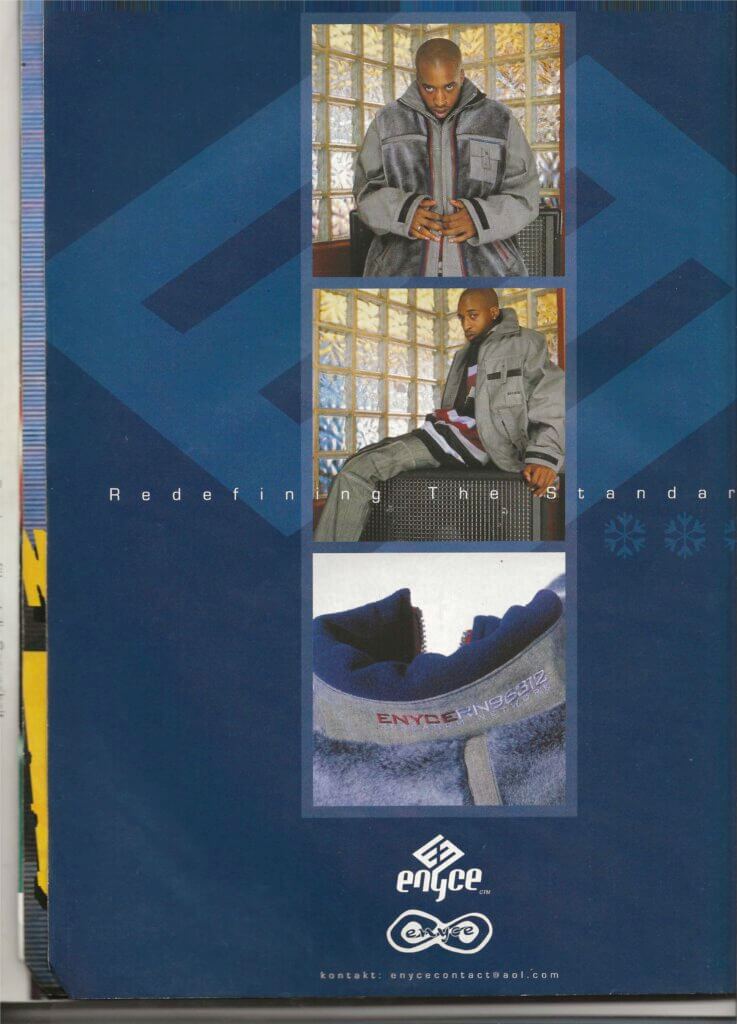 Established in 1996 by Lando Felix, Tony Shellman, and Evany Davis, Enyce emerged from the collective experience of these three partners, who had previously worked together at another fashion brand. Enyce produced remarkable pieces throughout the 2000s but unfortunately fell victim to multiple acquisitions, now residing in a state of limbo.
The brand's most recent acquisition occurred in 2008 by Diddy and his Sean John enterprise. However, despite suggestions in the brand's last Instagram post from 2016, Enyce has yet to make its return to the market.
MECCA, USA
Originating from the East Coast, Mecca USA was born in 1995. Initially, it stood as a quintessential hip hop brand, showcasing bold logos. Over time, Mecca USA transitioned into the realm of high fashion, particularly with its denim range, MeccaDNM.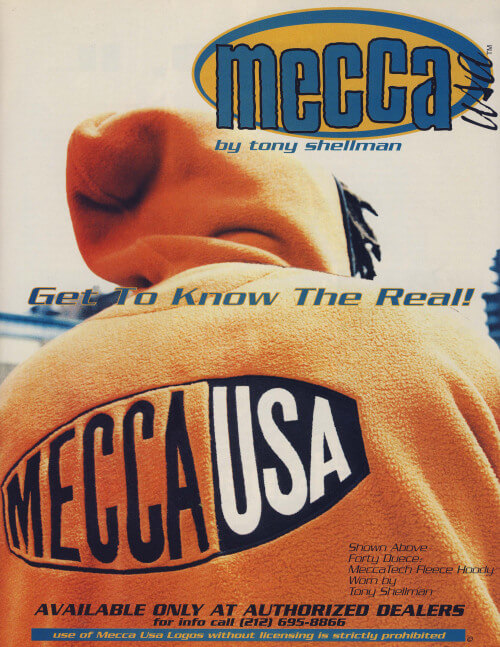 One of the brand's most iconic advertisements, "ROCK MECCA. KEEP YOUR LUNCH MONEY.," captivated audiences with its prominent display in hip hop magazines of the early 2000s. Opening a magazine from that era would often greet readers with a striking image of a model donning a fresh, baby blue Mecca hoodie. Additionally, the brand found itself gracing the cover of British R&B crooner Craig David's UK No.1 single, "Rendezvous.".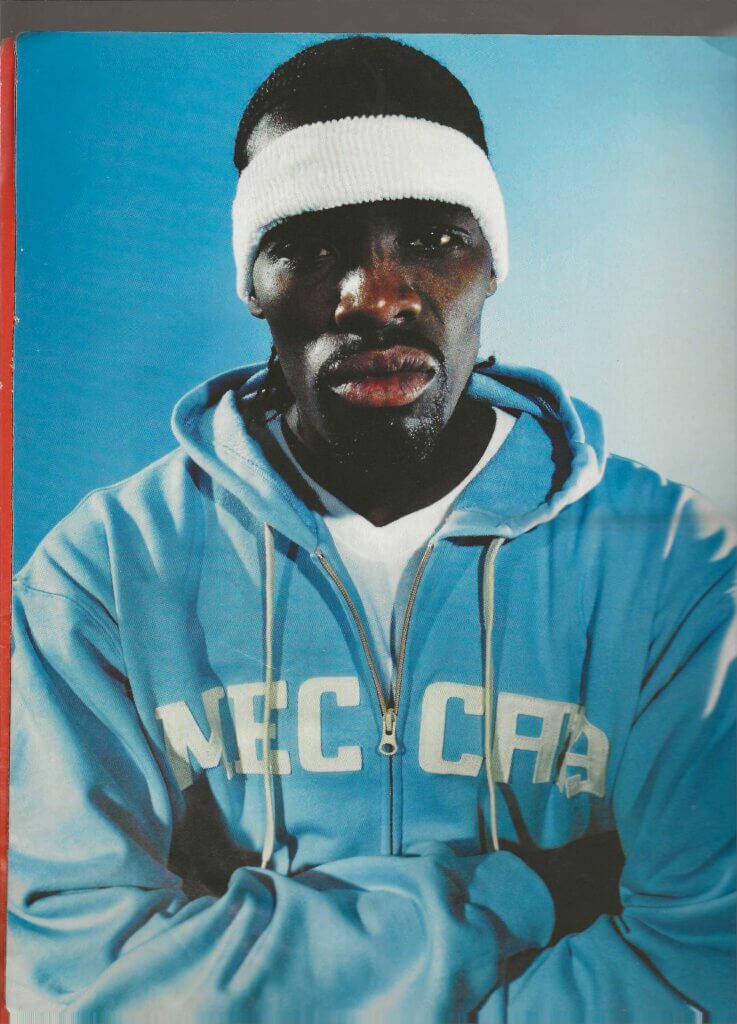 ECKO UNLIMITED
In hip hop fashion, the rhinoceros emblem carries the same weight as the iconic swoosh does for footwear and the instantly recognizable box logo does for streetwear. Ecko Unlimited, founded by fashion designer and entrepreneur Marc Ecko in 1993, embodies this emblematic status. Marc Ecko is also renowned for launching the influential media powerhouse Complex in 2002. While his career merits a separate discussion, you can learn more about him in our article on his magazine, Complex.
During its early years, Ecko Unlimited enlisted the marketing prowess of MC Search from the legendary hip hop group 3rd Bass. However, the brand's core focus revolved solely around fashion. Well aware of the significance of collaboration, Marc Ecko consistently sought partnerships with creatives from the realms of music, art, and sports. This was clearly evident in the brand's late '90s and early 2000s hip hop fashion advertisements, which prominently featured renowned artists like Capone and Noreaga, DMX, and Mobb Deep:
Marc Ecko's accomplishments include appearances on Good Morning America, collaborations with cultural heavyweights like Spike Lee and his production company 40 Acres and a Mule, the establishment of the G-Unit sub-line with 50 Cent, and the release of the graffiti-inspired video game "Marc Ecko's Getting Up – Contents Under Pressure" for PlayStation 2 in 2006. In 2009, Marc Ecko became the youngest member appointed to the Board of Directors of the Council of Fashion Designers of America, and that same year, Ecko Unlimited reigned as the foremost brand in street fashion, generating global revenue exceeding 1 billion dollars.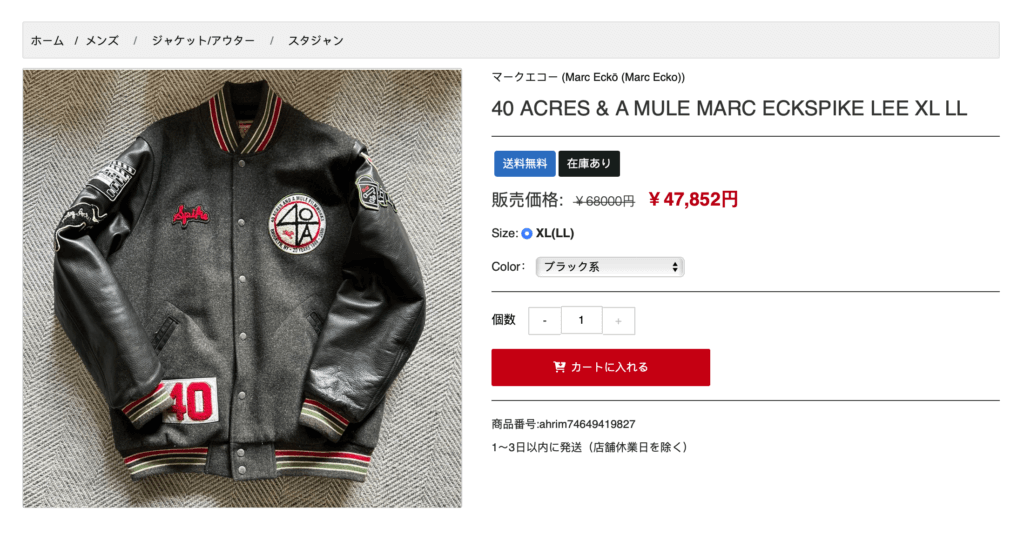 In 2009, Marc Ecko sold a 51% stake in the company, ultimately resulting in Iconix Brand Group acquiring Ecko in its entirety by 2013. Nowadays, you can find Ecko Unlimited in department stores, but it pales in comparison to the high-quality garments released until the end of the 2000s. However, Marc Ecko recently hinted at a sequel to his video game, suggesting that we can expect to play as an avatar sporting fresh new Ecko clothing in the near future.
ILLMATIC DESIGNZ
Hailing exclusively from Heidelberg, Germany, Illmatic Designz stands as a shining example of European hip hop fashion. Founded in the late 1990s, this brand enjoyed considerable success and not only featured in music videos but also launched full-fledged campaigns with German rappers.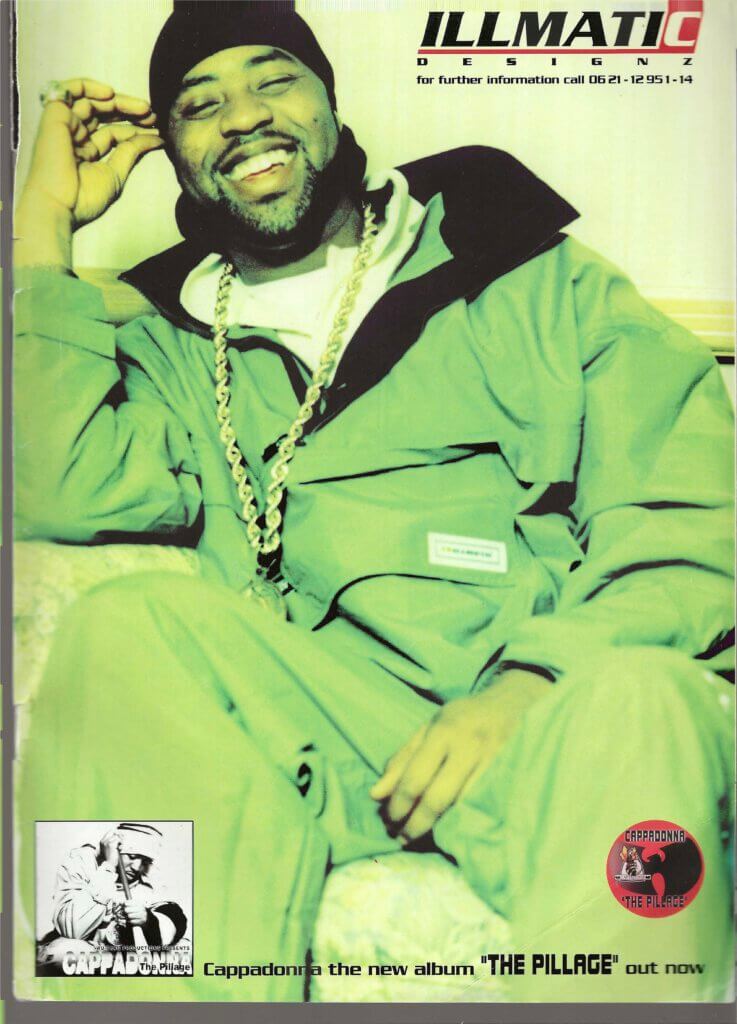 Illmatic Designz matched the quality and designs of its American counterparts and successfully weathered the style shift from hip hop to streetwear that took place towards the end of the 2000s. By adapting to more fitting silhouettes, the brand demonstrated its ability to evolve. However, what we eagerly anticipate is a resurrection of their original designs, adorned with the graffiti-inspired arrow logo that characterized their early years.
Today, we've learned that there exists a treasure trove of '90s and Y2K hip hop brands awaiting a resurrection, enticing us to hunt for them on reselling platforms. With Triple 5 Soul on the cusp of a highly anticipated comeback in 2023, we eagerly keep our eyes peeled for the revival of these iconic brands.