Nicolas Ghesquière created a futuristic utopia with 80s flair and comic elements with his current collection. The location of La Samaritaine and a digital visual show in the background were decisive for the overall mood of the presentation.
As Ghesquière has so often indicated, this collection shows even more clearly how important the dissolution of gender boundaries is to him. He specifies this with a kind of in-between wardrobe, cuts that blur masculinity and femininity and reveal the androgynous.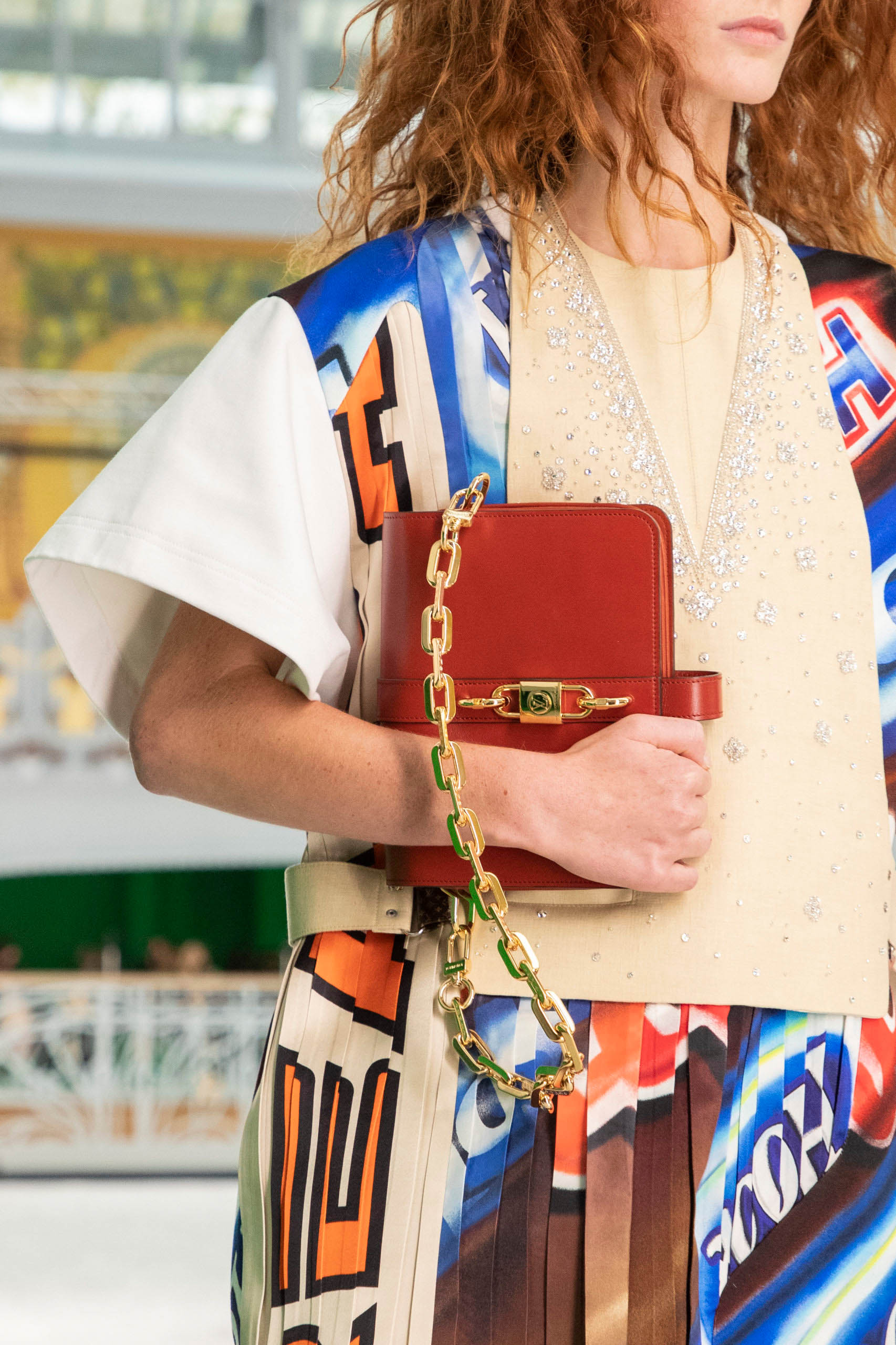 ‍

What does an in-between wardrobe look like? This collection does its best not to give clear guidelines but inspiring food for thought. Cropped tops, wide flared trench coats and carrot pants that flatter the parts and throw some pleasant folds in the course of their being. In addition, there are inviting, comic-like prints on various tops, as well as dresses that make the collection a bit louder.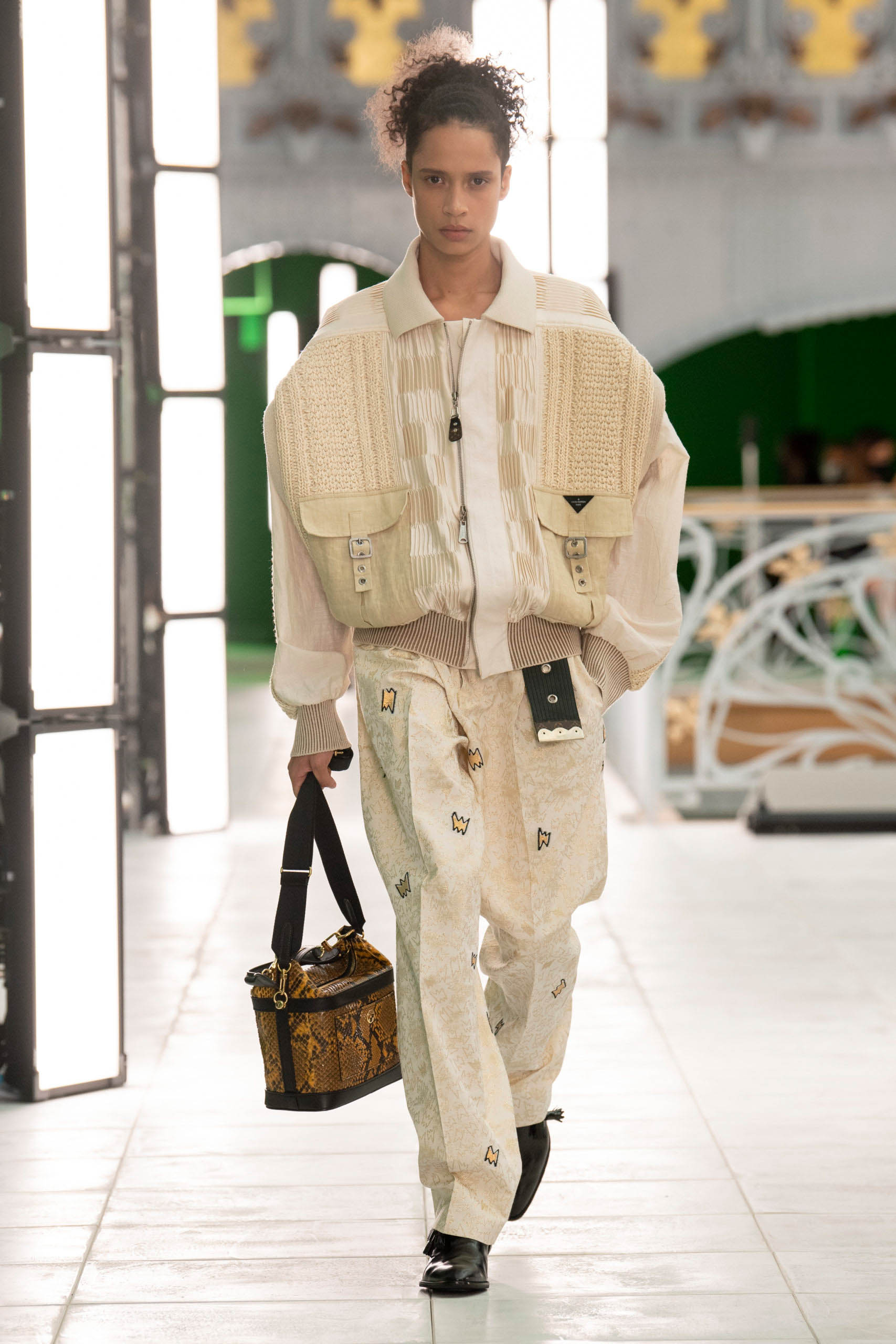 After a whopping 15-year renovation, La Samaritaine, which has been in existence since 1870, reopened yesterday. It provided one of the most unique settings for this special show. Due to the current circumstances, it was only possible for a very limited number of guests to view the collection on site. Nonetheless, there was enough virtual seating to create a live digital experience of the Louis Vuitton show. During the show, projections of scenes from Wim Wender's iconic film "Der Himmel über Berlin" ran on the walls and on the floor. This film is about a story about genderless angels who, thanks to their power of love, find the scent true life.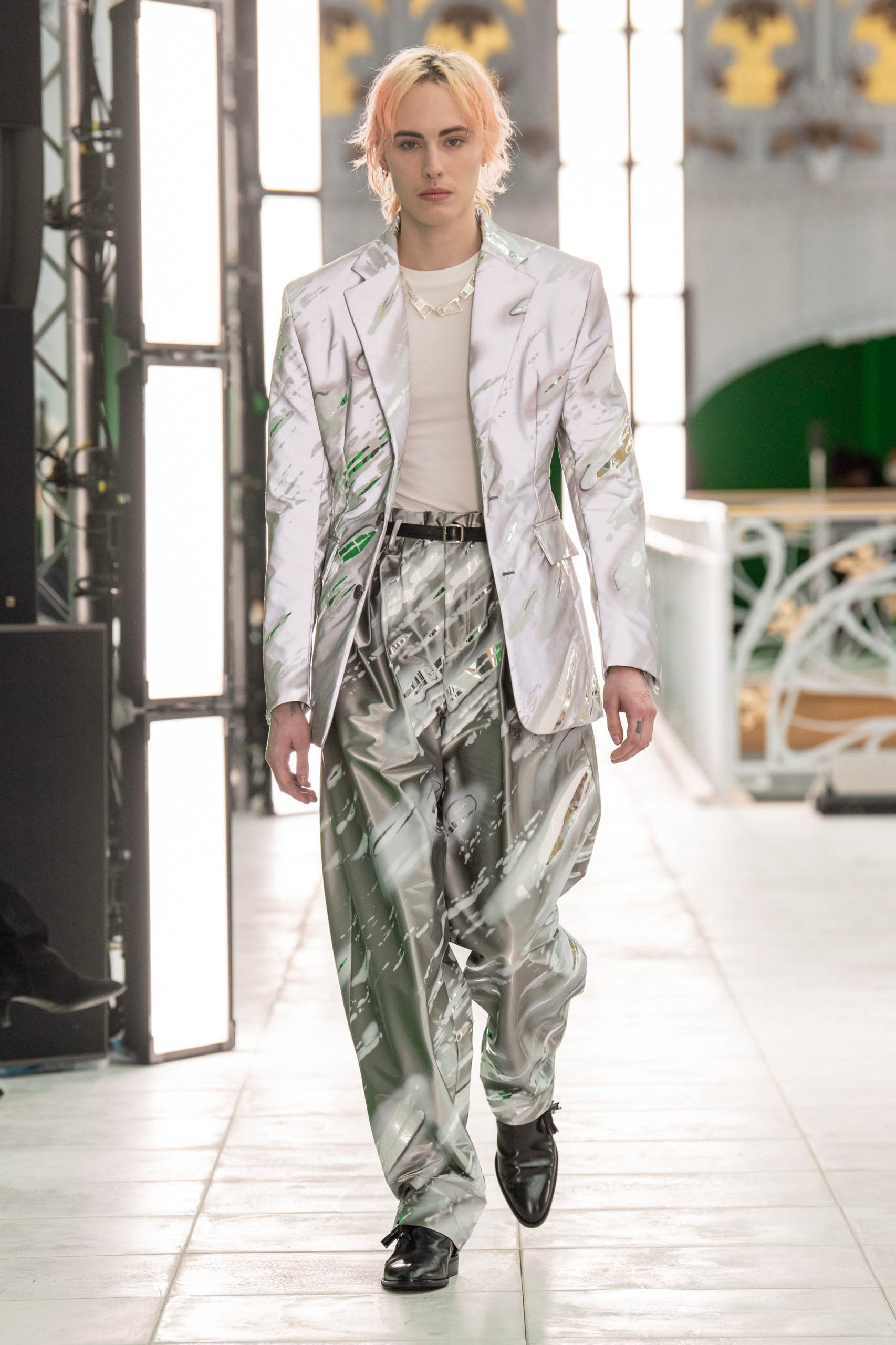 ‍

In addition to the impressive artistic installation of the projections and the iconic location, the highly praised collection seemed a bit too quiet in comparison. Nevertheless, the aspect of the in-between wardrobe is sensational and important.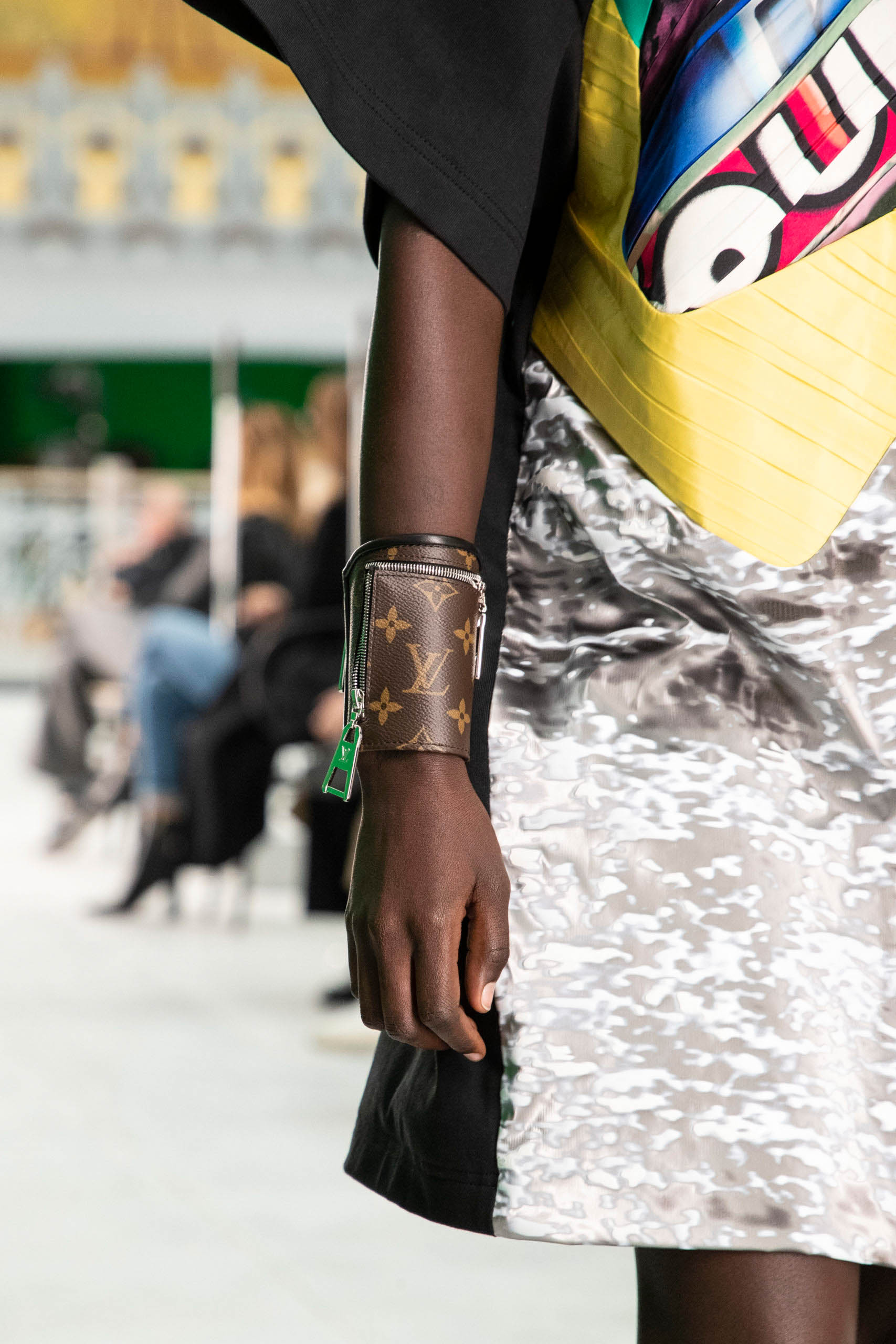 ‍

---
HAIR
Duffy
MAKE UP
Pat McGrath
SCENOGRAPHY
Show scenography features extracts from Wings of Desire (Der Himmel über Berlin), directed by Wim Wenders
Courtesy of Wim Wenders Foundation & Argos Films S.A.
Location : Samaritaine
MUSIC
Music: "NEUTRAL" Composed by Tanguy Destable – Musical Direction by Woodkid
Courtesy of Universal Music Publishing, Destable Publishing
IMAGES
Thomas Lohr : Celebrity Portraits
Giovanni Giannoni : Looks Pictures
Grégoire Vieille : Scenography Pictures
Alessandro Garofalo : Backstage pictures
VIDEO
Mathieu Couanault