In October 2020, the new Netflix series Emily started in Paris and hardly any other series this year caused as much an uproar on the Internet as this one. Perhaps it is due to the extraordinarily large number of clichés that the series serves with a sassy matter of course.
‍
Emily is a social media expert from Chicago, and by chance she was transferred to the French marketing agency "Savoir". There Emily not only encounters a lot of French arrogance, but also a boss who is almost too similar to Miranda Priestly. As was to be expected, not everything in Paris is as rosy as Emily imagined. Nevertheless, a light-flooded old apartment on one of the upper floors with a view of the Eiffel Tower and the agony of having to learn a new foreign language are not as bad as real life.
Of course, a romantic relationship should not be missing between all the coffee breaks in chic Parisian establishments. For this, Emily's good-looking more or less long term neighbor, who, oh shame, is also with Emily's friend Camille. In fact, the main character Emily played by Lily Collins is in no way a spectator favorite. Emily seems cheeky, annoying and put on. As a European viewer, one is not at all surprised why she does not make any social contacts in the beginning of the series.
Photo: copyright Netflix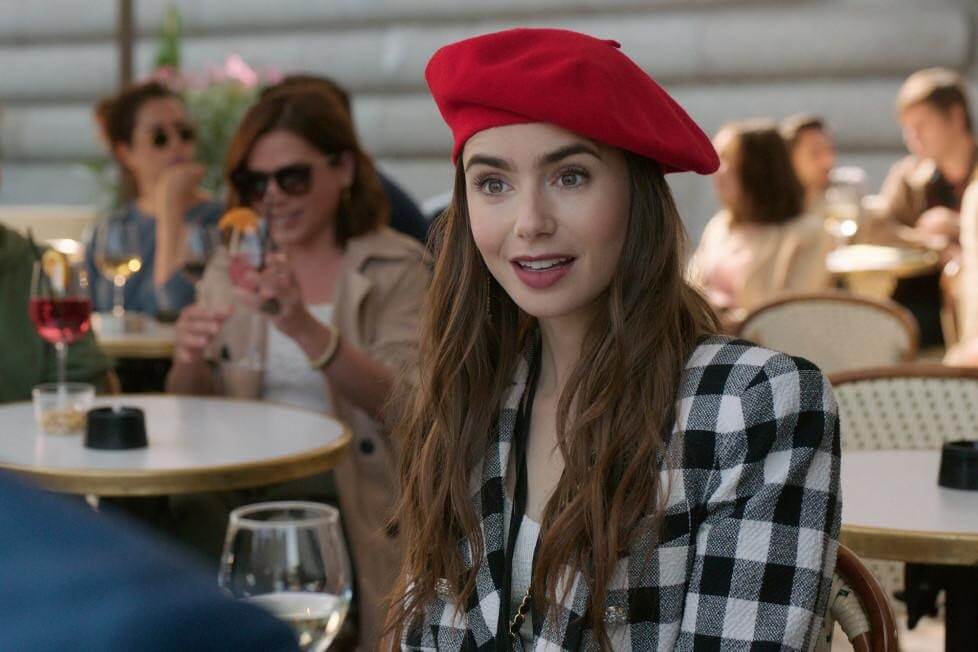 The legendary costume designer Patricia Field, who was celebrated for her great success with her work for Sex an the City, gave the whole disaster only the cherry on the icing with Emily's overly extroverted looks.
Alice + Olivia Blouses, Manolo Blahnik Shoes and far too many different Chanel handbags. Emily's exaggerated outfits, which change daily seem incredibly inauthentic. One constantly wonders where she can find the space for so many different outfits? Not to mention how they can afford these innumerable Chanel accessories that keep appearing very prominently in the picture.
Nevertheless, the series is quite addictive with its shallow plot and predictable storyline. Meeting Mindy for a baguette on the Seine or a champagne in Café de Flore to chat about current boys' stories seems repetitive. If the series had come out in 2010, it would probably be just fine.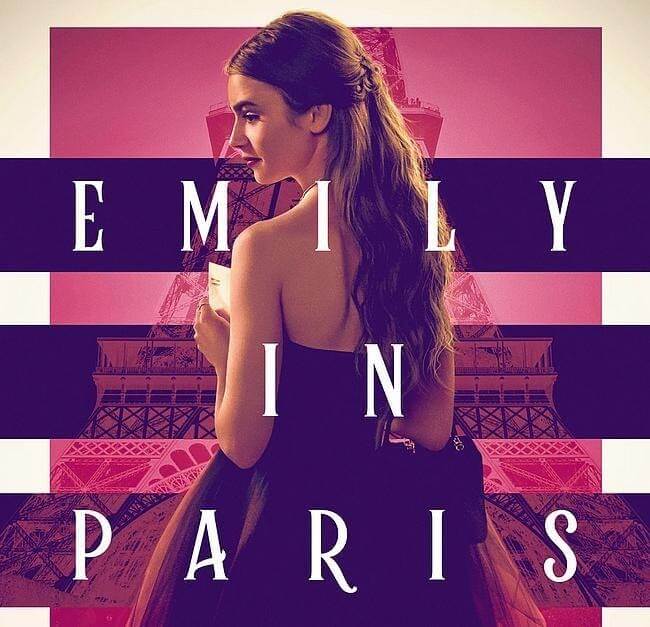 ---
Photos: copyright Netflix