Hermès, Vetements, Balenciaga and Supreme — to mention only a few — are selling products that leave us confused, scratching our heads, looking for answers: like, what am I supposed to do with these ultimate inventions? Or what do they truly signify? And so the purpose of these products is questionable as their functionality seems to be nothing more than a bizarre signifier of luxury affiliation, bespeaking for our own eccentricity. But going to the initial question, what can these products symbolise when they're literally trash?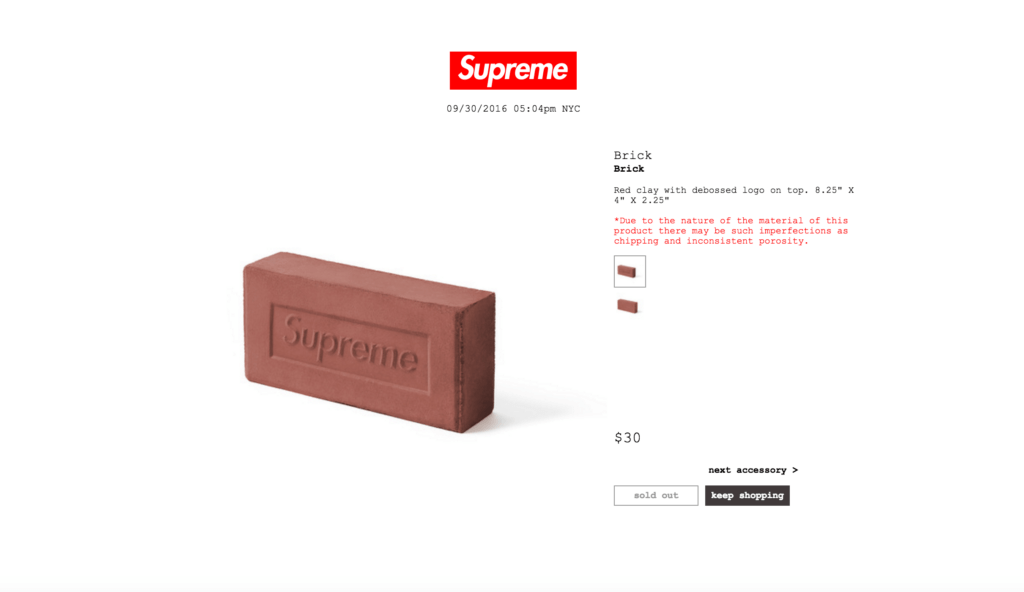 Let's just take a look at some of these products and consider how they could ever become potential holders of value, such as the red logo brick by Supreme that made it to the headlines in 2016, illustrating how renowned fashion and lifestyle brands can effortlessly drive hype. With their logo engraved, Supreme not only garnered attention and support but a cult, too — their red clay bricks sold for $30, but rumours say they got resold for up to $1,000 on eBay.
One could argue that one can place these bricks anywhere and people will easily acknowledge what they're about. But in other situations, no one would recognise these redundantly priced objects as wealth signifiers such as Gucci's "distressed" stockings: ordinary dark stockings that have been torn from use. The price? $190 and we're assuming no returns were allowed.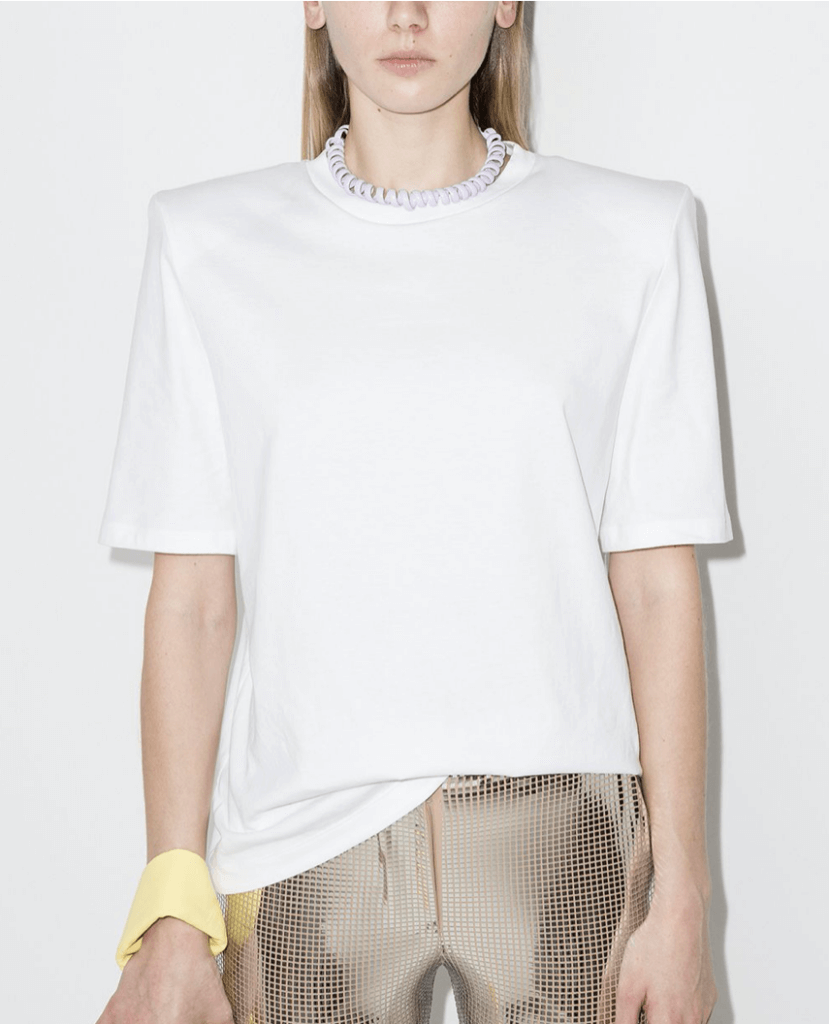 But the audacity of brands to sell and make a fashion anything invented in their heavenly ateliers doesn't stop here. Bottega Veneta sold telephone cords to wear as necklaces for $2,000, and Jil Sanders's 2012 collection turned what looked like brown paper lunch bags into handbags on the runway. These 'hand-crafted' pieces went up for sale for almost $300 on their website.
The question is whether people buy these products because they contribute to their identity, social status or self-esteem, or because they see in these products an extraordinary, authentic piece of creation, aka art. And not going into the stubborn conversation about what's art and what's not, it's interesting to ponder how these objects accrue value — how we accept to pay such prices and even more, how we dare to resell these items for whooping ciphers as if they were rarities in their purest form. And we get back to the argument of hype, with brands launching 'limited' editions of out-of-their-bin treasures.
In fact, to many, the commodification of trash is closer to being considered an artwork than a vogue, and this is reflected in the product description of Nordstrom's leather-wrapped rock in 2016. "A paperweight? A conversation piece? A work of art? It's up to you," it reads. Luxury brands affiliate their products with art to condone their mockery, making us think that if we don't get their sense of humour or have the capacity to attain value to their inventions then it may be us who lack imagination.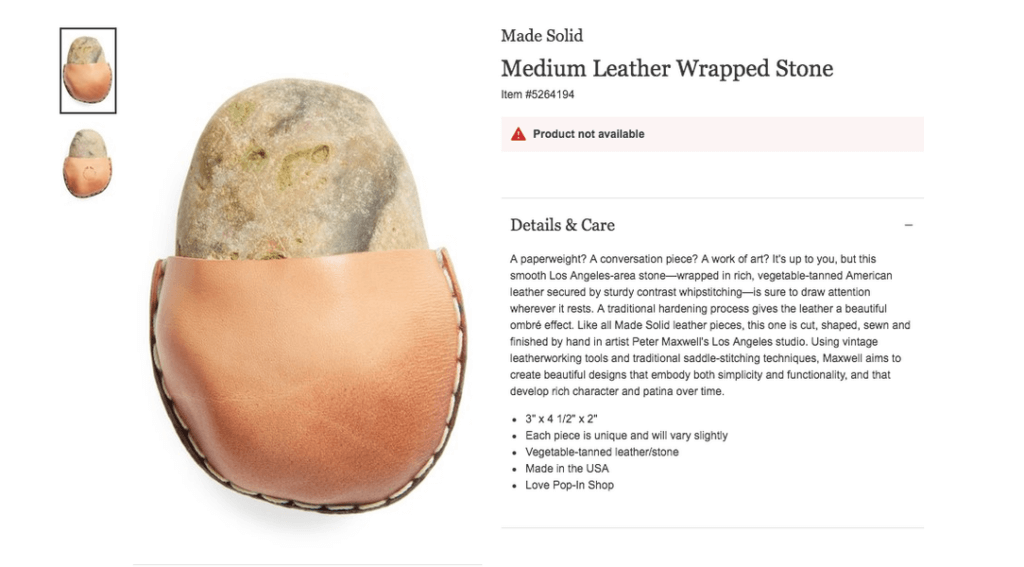 Similarly, the art world is only for a few who can understand its value — a small fraction of generally wealthy people who believe they have the taste to appreciate less literal forms of human expression and this is exactly how creatives of these brands want to make their ingenious products come across, such as Balenciaga's creative director Demna, who has repetitively expressed that he doesn't intend to be understood when he's been questioned about some of his products such as Balenciaga's leather blue tote that resembled Ikea's shopping bag, priced at $2,000.
Knowing about their power to stir excitement, luxury houses are elevating the mundane and taking on a new value and meaning, with the example of Raf Simons who created key-rings out of aluminum crushed cans, painted in silver, for $285 — does it mean they get rusty? Surely. Commodifying trash and willingly wanting to pay for it is one thing, and another is to think we are supporting authorship, rarity, nonconformity and creative processes.
So, what's next in fashion? Recently, Demna has been spotted 'wearing' an empty bag of lays crisps as his handbag and we're wondering whether this has been an unofficial announcement to introduce Balenciaga's next hit — which wouldn't be a surprise at this point.