In early March, Italian luxury brand Prada unveiled its new campaign featuring the Prada Moon – a smart modern nod to one of the iconic bag silhouettes of the early 2000s. And since no brand campaign can ever be complete without influencers, Prada has also enlisted the help of a number of IG faces. While internet personalities are usually provided with complete looks of the respective brand, Prada came up with a clue for the #PradaMoon campaign: All participating influencers styled themselves or wore their usual everyday looks. In short, bye-bye full-look policy and hello believable storytelling. 
But by "believable storytelling", what do we actually mean and what makes a great brand story that creates desirability? Or in other words, what is the art of brand storytelling? How can brands achieve greatness and avoid mediocrity? Easy: The secret sauce is to be relatable.
To understand the anatomy of a great brand story, it's important to recognise the core elements that make it powerful. A powerful brand story must be authentic, relatable and emotionally engaging. It should evoke a sense of purpose and demonstrate how the brand's values align with those of its target audience. Ultimately, an effective brand story acts as a bridge between the company and its consumers, fostering a lasting emotional connection.
Also, inward-looking stories always feel arrogant. In today's digital age, with hyper-demanding customers, people decide for themselves what is the best quality. When a brand says this about itself, it's almost like the boring person trying to convince someone else they're cool by saying "I'm cool". Telling a story from the customer's perspective means gaining clarity about the brand's role in the customer's life.
And that's exactly what Prada's influencer campaign does. Because, let's face it, few consumers of the Prada Moon Bag will combine it with an all-over, head-to-toe Prada look straight from the runway.
And Prada is certainly not the only brand to put relatability at the heart of its own brand campaigns. Here are a few examples: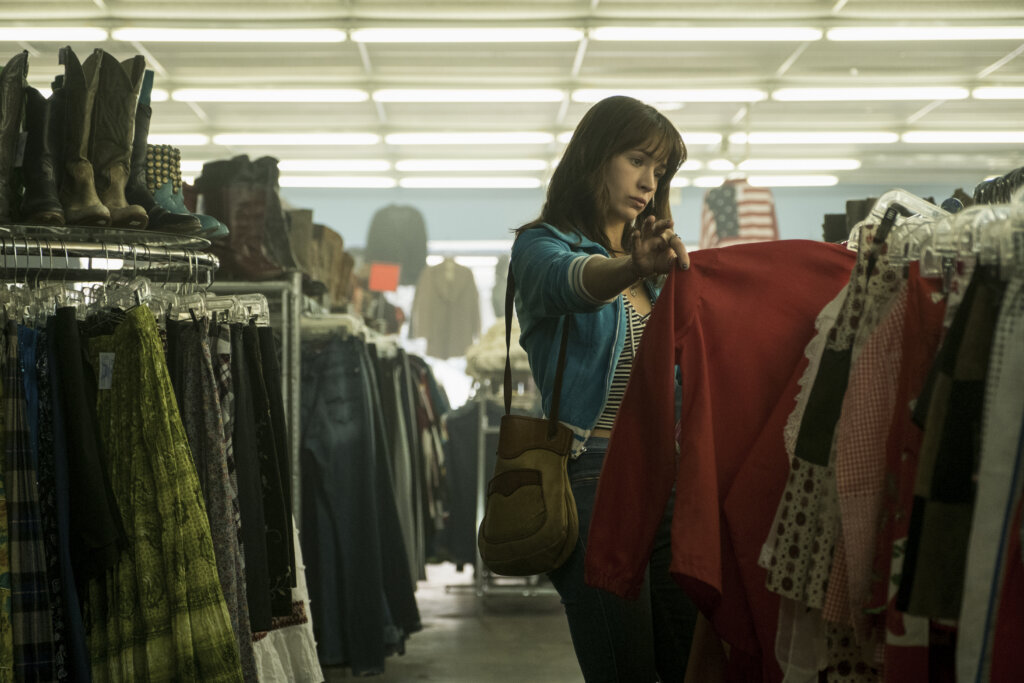 Nasty Gal's story is almost too good to be true. Founded in 2006 by Sophia Amoruso in Los Angeles, the brand was originally just an Ebay account through which the entrepreneur sold vintage clothes quite successfully. Soon after, she added her own label and then the website. Right from the start, Amoruso cleverly played the social media card. This attracted investors who poured tens of millions into the hip brand. Nasty Gal grew rapidly: for a few years, the brand quintupled its sales every 12 months. Nasty Gal was seen as cool, digital, sassy and representing a new, empowered type of it-girl. A little chatty, but a lot rock'n'roll. The clothes were decidedly feminine, even sexy, often a little loud, but not exactly high-end. It was a mix that went down well with a young demographic that gets its news mainly from Instagram.
From Los Angeles, Louis Vuitton heads for Hong Kong: Imagine taking a tour trough Hong Kong with the Chinese actress Shu Qi as your personal guide. Louis Vuitton has partnered with Soundwalk to produce a series of surreal audio tours that take listeners through some of China's most iconic cities: Beijing, Hong Kong and Shanghai. The tours offer a strange and engaging mix of music, sound effects and narration that is sure to enhance any traveller's visit to the country. Even listeners stuck at home can enjoy the tours.
In a statement, Louis Vuitton said it was natural to start with a series featuring the three Chinese cities as China was hosting the Olympic Games that year. The Louis Vuitton Soundwalk, the company's first digital product, takes travellers on a unique journey through the Chinese cities. The campaign was special because the brand created an emotional connection between itself, the city and the viewer. Through narrative and versatility, the viewer feels involved and engaged.
In short, storytelling in fashion can open up a world of creativity when done right. It all starts with knowing your brand and understanding your audience. Once that's established, it's all about creating an emotional connection with your consumers. This emotional connection, when done correctly, can ensure consumer engagement and therefore enhance a company's reputation. Don't forget the sauce, then.
Credits Header Image: Netflix (Girlboss)