The Art of Brand Storytelling: Creating Desirability through Relatability
In early March, Prada, the renowned Italian luxury brand, unveiled its latest campaign showcasing the Prada Moon—a contemporary tribute to one of the iconic bag styles from the early 2000s. Recognizing the importance of influencers in brand campaigns, Prada cleverly involved several Instagram personalities in the #PradaMoon campaign. However, instead of providing them with complete looks, Prada introduced a twist: all participating influencers styled themselves in their usual everyday outfits. This departure from the traditional full-look policy allowed for a more authentic and relatable storytelling approach.
But what exactly does "believable storytelling" mean, and what elements contribute to a captivating brand story that generates desire? In essence, the art of brand storytelling lies in its relatability.
To comprehend the anatomy of a remarkable brand story, it is vital to identify its core components. A powerful brand story must be authentic, relatable, and emotionally engaging. It should convey a sense of purpose while demonstrating how the brand's values align with those of its target audience. Ultimately, an effective brand story serves as a bridge between the company and its consumers, nurturing a lasting emotional connection.
Moreover, inward-looking stories often come across as arrogant. In today's digital era, where customers are exceptionally discerning, people determine the best quality for themselves. When a brand boasts about its own excellence, it can resemble an uninteresting person desperately trying to convince others of their coolness by repeatedly saying, "I'm cool." By telling a story from the customer's perspective, a brand gains clarity about its role in the customer's life.
Prada's influencer campaign exemplifies this approach. After all, only a few consumers of the Prada Moon Bag will pair it with an all-over, head-to-toe Prada ensemble fresh off the runway. Prada is not alone in prioritizing relatability in brand campaigns. Here are a few examples: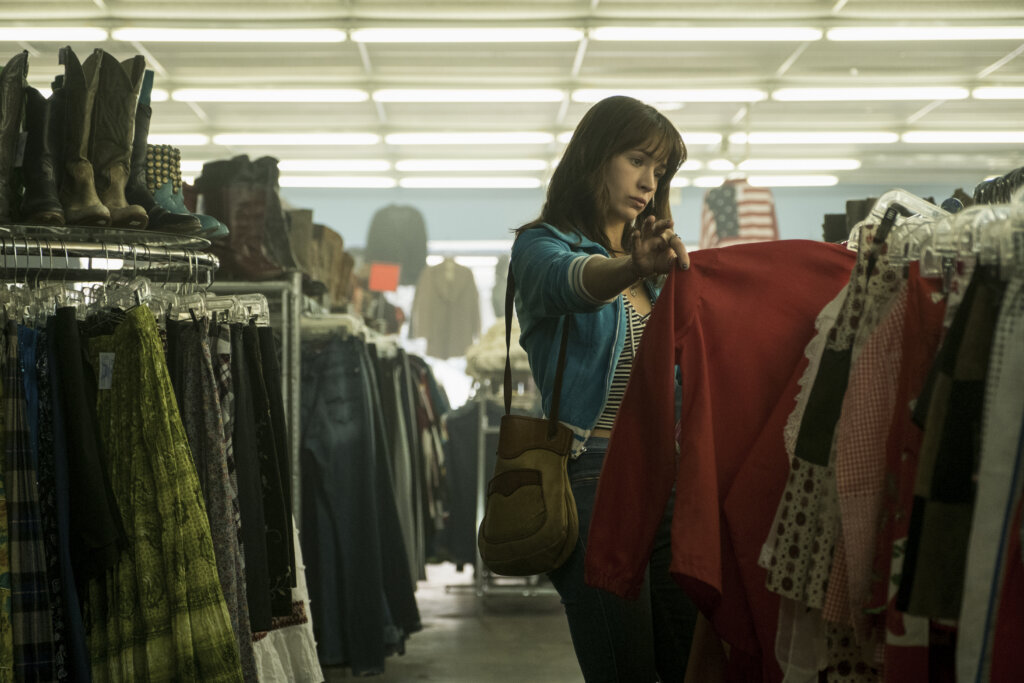 Nasty Gal's story is nearly too good to be true. Founded by Sophia Amoruso in Los Angeles in 2006, the brand initially operated as a successful vintage clothing eBay account. Eventually, Amoruso introduced her own label and launched the Nasty Gal website. From the outset, she cleverly harnessed the power of social media, attracting investors who poured millions into the trendy brand. Nasty Gal experienced rapid growth, with sales quintupling every 12 months for several years. It became known for being cool, digital, sassy, and representing a new, empowered type of "it-girl." The brand had a lively, rock 'n' roll vibe with distinctly feminine and often sexy clothing, resonating well with a young demographic that primarily consumes news through Instagram.
Embarking from Los Angeles, Louis Vuitton set its sights on Hong Kong. Picture yourself taking a tour of Hong Kong with Chinese actress Shu Qi as your personal guide. Louis Vuitton collaborated with Soundwalk to create a series of surreal audio tours that transport listeners through some of China's most iconic cities: Beijing, Hong Kong, and Shanghai. These tours offer a captivating blend of music, sound effects, and narration, enriching the travel experience. Even those confined to their homes can enjoy these immersive tours.
Louis Vuitton chose to commence with a series featuring the three Chinese cities as China was hosting the Olympic Games that year. The Louis Vuitton Soundwalk, the company's inaugural digital product, takes travelers on a unique journey through these Chinese cities. This campaign stood out because it established an emotional connection between the brand, the city, and the viewer. Through narrative and versatility, viewers feel involved and engaged.
In summary, storytelling in the realm of fashion opens up a realm of creativity when executed effectively. It all begins with a deep understanding of your brand and your audience. Once these foundations are established, the focus shifts to creating an emotional connection with consumers. When this emotional connection is forged with finesse, it results in heightened consumer engagement and an enhanced reputation for the company. Remember to savor the sauce throughout this process.
Credits Header Image: Netflix (Girlboss)