Dior, the iconic fashion label, has been stealing the spotlight in recent seasons. Young fashion lovers can't stop talking about what Kim Jones has in store for the men's collection. His collaborations with streetwear and sportswear giants like Nike and Stüssy have our hearts racing. But today, let's take a deeper dive and pay homage to Kim's predecessors.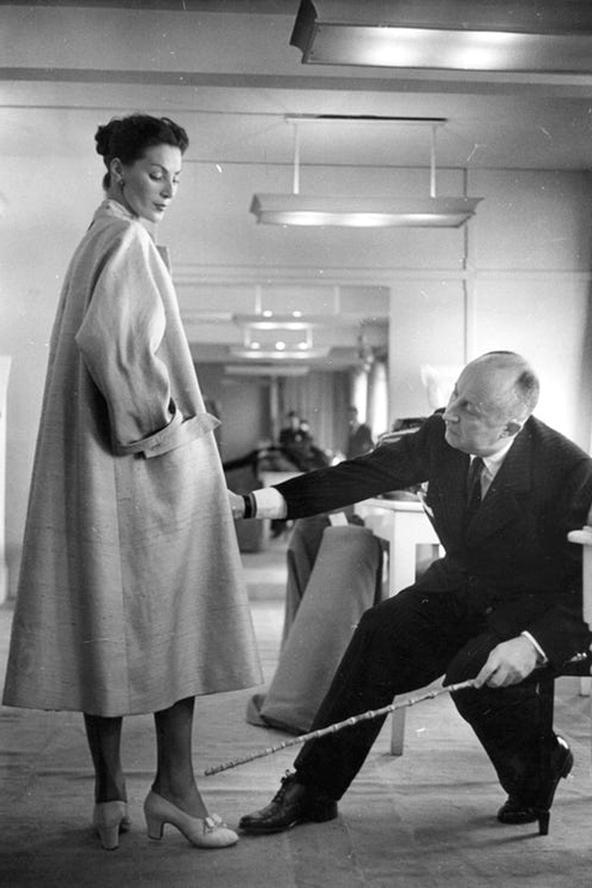 Christian Dior is one of the most recognized luxury fashion brands worldwide, boasting a whopping 30 billion euros in company value back in 2014. From high couture for women, to men's and children's collections, Dior offers a wide range of products including leather goods, shoes, watches, jewelry, glasses, accessories, perfumes, and cosmetics. Since 2017, the fashion and perfume divisions have been under the ownership of LVMH. The brand was founded by the French fashion designer, Christian Dior, and his friend and financial partner, Marcel Boussac, in 1946. Dior opened his haute couture studio on the prestigious Avenue Montaigne in Paris and launched his first collection in February 1947, which was a huge success and celebrated as the "new look" by American journalists. Dior's fashion was a refreshing departure from the war-era styles and was known for its feminine, elegant designs with narrow shoulders, tight waists, form-fitting tops, and full, flowing skirts. He called his collection "Ligne Corolle" and credited Edward Molyneux's fashion style as a major influence. Thanks to Dior, Paris solidified its position as the global fashion capital. Pierre Cardin worked as a tailor for Dior from 1947 to 1950, and in 1947, the first perfume, Miss Dior, was launched by the newly formed Christian Dior Parfums. The Dior boutique in New York opened in 1949 and introduced the brand's luxurious ready-to-wear fashion. In the early 1950s, licenses for Dior products such as women's stockings were granted to other companies, and the brand added its own fur and hat studio.
Dior's licensing strategy for cosmetics, stockings, and accessories was a game-changer and was widely copied by other fashion brands. After Christian Dior's death in October 1957, Yves Saint Laurent, who joined Dior as an assistant in 1955, took over as artistic director. Saint Laurent's first collection for Dior, "Ligne Trapèze," was a massive global success and presented women in a more elegant and less constricting way. In 1958, Saint Laurent showed his first collection under Dior, which was a major influence on fashion at the time and was known as "op art fashion." However, after six seasons, Saint Laurent was released in 1961 as his style was deemed too avant-garde for Boussac. He went on to start his own successful fashion label and successfully sued Dior for breach of contract. Marc Bohan, a former assistant to Saint Laurent, took over as chief designer at Dior in 1961 and held the position for almost 30 years until 1989. In 1967, Philippe Guibourgé, Bohan's assistant, launched the ready-to-wear fashion line Miss Dior and the children's clothing line Baby Dior. Under Bernard Arnault's ownership, the retail business saw significant expansion. In 1994, there were only six Dior boutiques worldwide, but by 2003, there were 144 (including shops-in-shop). In 1989, the appointment of Italian designer Gianfranco Ferré marked a new era at Dior, and his successor John Galliano continued to shake things up. The target audience shifted from wealthy older women to young and confident women.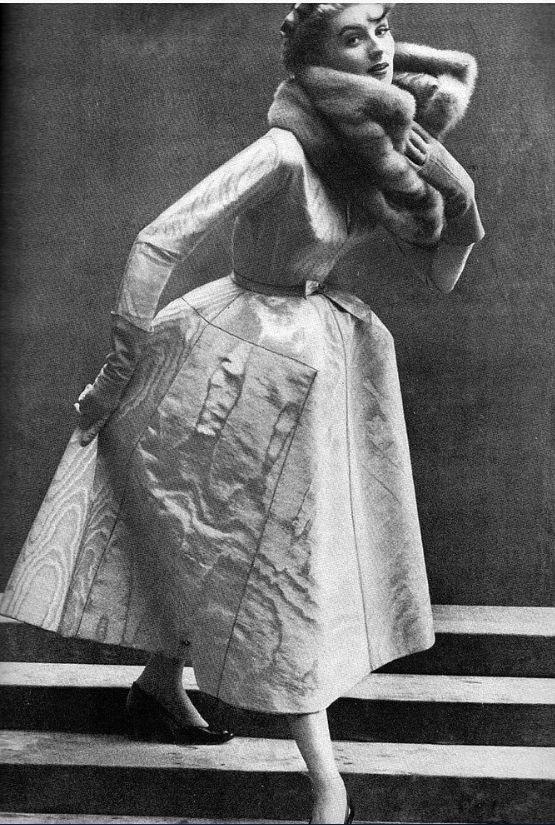 Bernard Arnault, who bought the house after a crisis, pushed ahead with the expansion of the retail business. In 1994 there were only six Dior boutiques worldwide, in 2003 there were already 144 (including shops-in-shop). The employment of the Italian designer Gianfranco Ferré for women's fashion in 1989 had already ushered in a new era at Dior, his successor John Galliano changed. The target group changed from a wealthy, older lady to young, confident woman.
---
With his bold, imaginative designs, Galliano redefined the essence of Dior and established the brand as a leader in the world of fashion. In 2011, he was succeeded by Raf Simons, who introduced a new minimalist and contemporary aesthetic to the house. Simons' designs were well-received by both the public and the fashion industry, and he successfully blended Dior's rich heritage with a modern, forward-thinking approach. And now, under the creative direction of Kim Jones, Dior continues to shine brighter than ever before. With his innovative approach to men's fashion and his collaborations with streetwear and sportswear brands like Nike and Stüssy, Jones is taking Dior to new heights and captivating the hearts of young fashion enthusiasts. So, as we honor Dior's rich history and its many talented designers, let's also look to the future with excitement and anticipation for what's next for this iconic brand. With its legacy of innovation and excellence, there's no doubt that Dior will continue to set the bar in the world of fashion for seasons to come.
‍