Step into the fabulous world of male style icons who are shaping our fashion zeitgeist today. While Harry Styles takes the stage in jumpsuits and sequins, and Dwayne Johnson playfully experiments with his wardrobe, there are a few who have truly carved a lasting impact with their style evolution. One such luminary was the legendary Robin Williams.
Before he became a beloved figure in 90s family films, Robin Williams was a stand-up comic renowned for his outlandish sense of humor. His fashion choices in the 70s were a reflection of his wacky character, often resembling a quirky children's entertainer while delivering raunchy adult comedy. Picture this: a skin-tight, long-sleeved T-shirt adorned with vibrant, multi-colored patterns – the epitome of clowncore!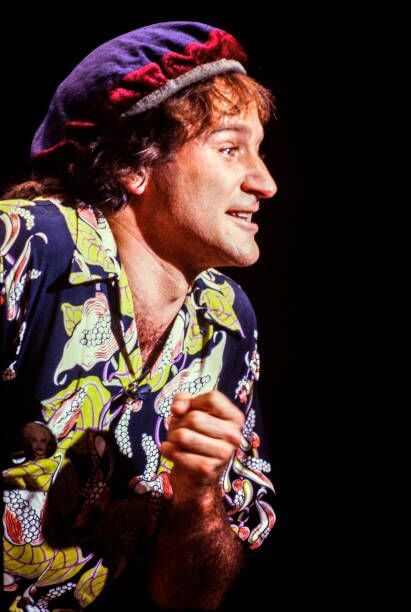 Williams truly reveled in the way he dressed, going beyond the conventional norms that restrain many celebrities today. In an era where most stars rely on stylists to create buzzworthy looks for social media, Williams fearlessly wore outfits that others wouldn't even dare to try, becoming a trailblazer for men everywhere on how to exude coolness. Remember the Flubber fit? He rocked the New York City premiere in a baggy Issey Miyake bomber jacket that later caught the eye of Playboi Carti – but Williams had already set the trend.
With an appetite for over-the-top brands like Visvim, Bape, Acronym, Mishka, and Issey Miyake, and a keen eye for stylish sneakers (Nike Viotech Dunks and Royal Elasrics – you know what's up), Williams' wardrobe was the envy of hypebeasts queueing outside Supreme's Soho outpost. His rare JPG shirt was merely the tip of the fashion iceberg. In 1992, he made a sophisticated statement at the Bob Roberts premiere in Beverly Hills, donning a plaid blazer, tailored trousers, and chunky trainers – an outfit that would make today's hypebeasts swoon.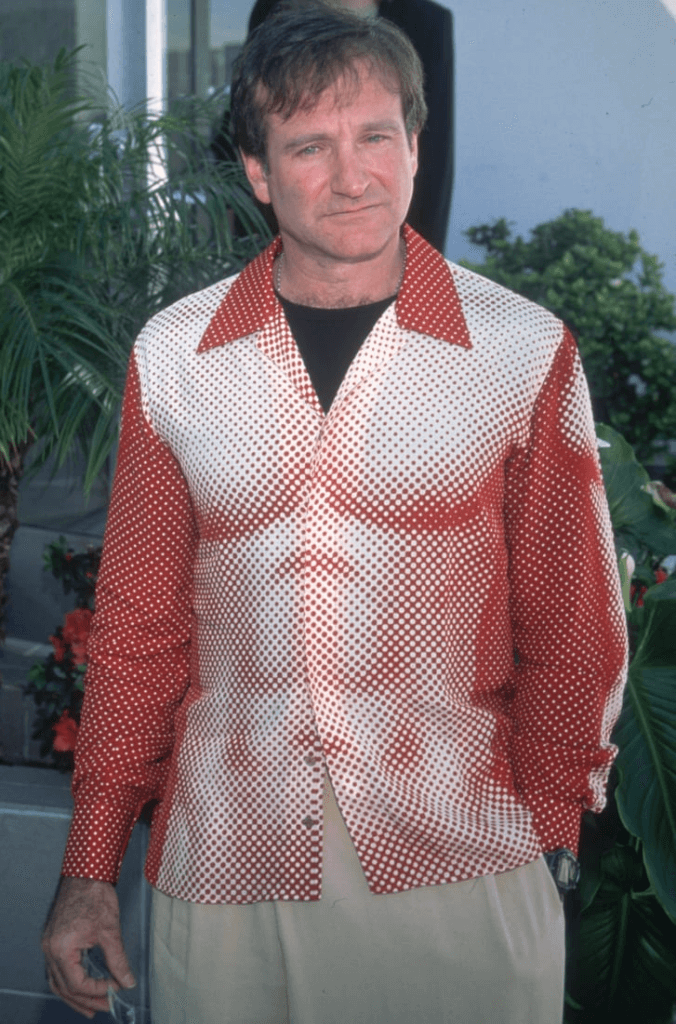 When it came to outerwear, Williams had an unrivaled taste. He adored Munich-based Acronym and often sported their innovative yet stylish designs, especially the form-fitting J16 soft shell jacket. Stepping onto the red carpet for the 1996 film Jack, alongside Francis Ford Coppola and Jennifer Lopez, Williams rocked an iconic Jean Paul Gaultier trompe l'oeil shirt, featuring a print of a man's muscular chest – a playful and daring choice. Not to forget his appearance on The Tonight Show With Jay Leno in May 1997, where he confidently wore an abstract-print Issey Miyake suit, surpassing even Billy Crystal's suit in eye-catching appeal.
The crown jewel of Williams' iconic fits came in 1999, showcasing fierce fashion with incredibly rare shoes from the Australian sneaker brand Royal Elastic. And even in the cold of winter, he managed to bundle up stylishly with Acronym's J-16 jacket, pairing it with The North Face gloves, a beanie, and wrap-around sunglasses.
Williams' daughter Zelda recently revealed her father's passion for BAPE and other cool Japanese and skate brands, cementing him as the original hypebeast. Fond memories of visiting Bape with him as a child, where he knew everyone, and his affinity for various now-iconic skate brands were shared on her Twitter account.
In summary, Robin Williams' style was unmistakably unique, reflecting his eccentric and passionate nature. He was an unlikely yet timeless style icon, leaving behind a legacy of bold fashion choices that continue to inspire and captivate fashion enthusiasts to this day.