It's more than just the latest sneaker drop – more than just simple fashion news. This is a declaration of love for naivety and friskiness melting together with dreamy prints and vivid colors, spreading joy and brightening up everyday life. People fall in love with the view, not wanting to let go at all — that's the magic of Denise Rudolph Frank and her art. But how else could one describe her unique sense of artistry? Maybe vivid? Cheerful? Optimistic? Her work comes across in a way as courageous, eccentric and exhilarating whilst being surprising and confusing, like an unexpected detail inserted into a surrealist painting, making it difficult to avert your gaze and sweeping you off your feet at the same time.
Born in Vienna in 1993, Denise Rudolf Frank studied painting both at Central St. Martin's in London and at home at the Academy of Fine Arts in Vienna. With her powerful and memorable style, she creates an extraordinary synergy of different impulses in each of her works.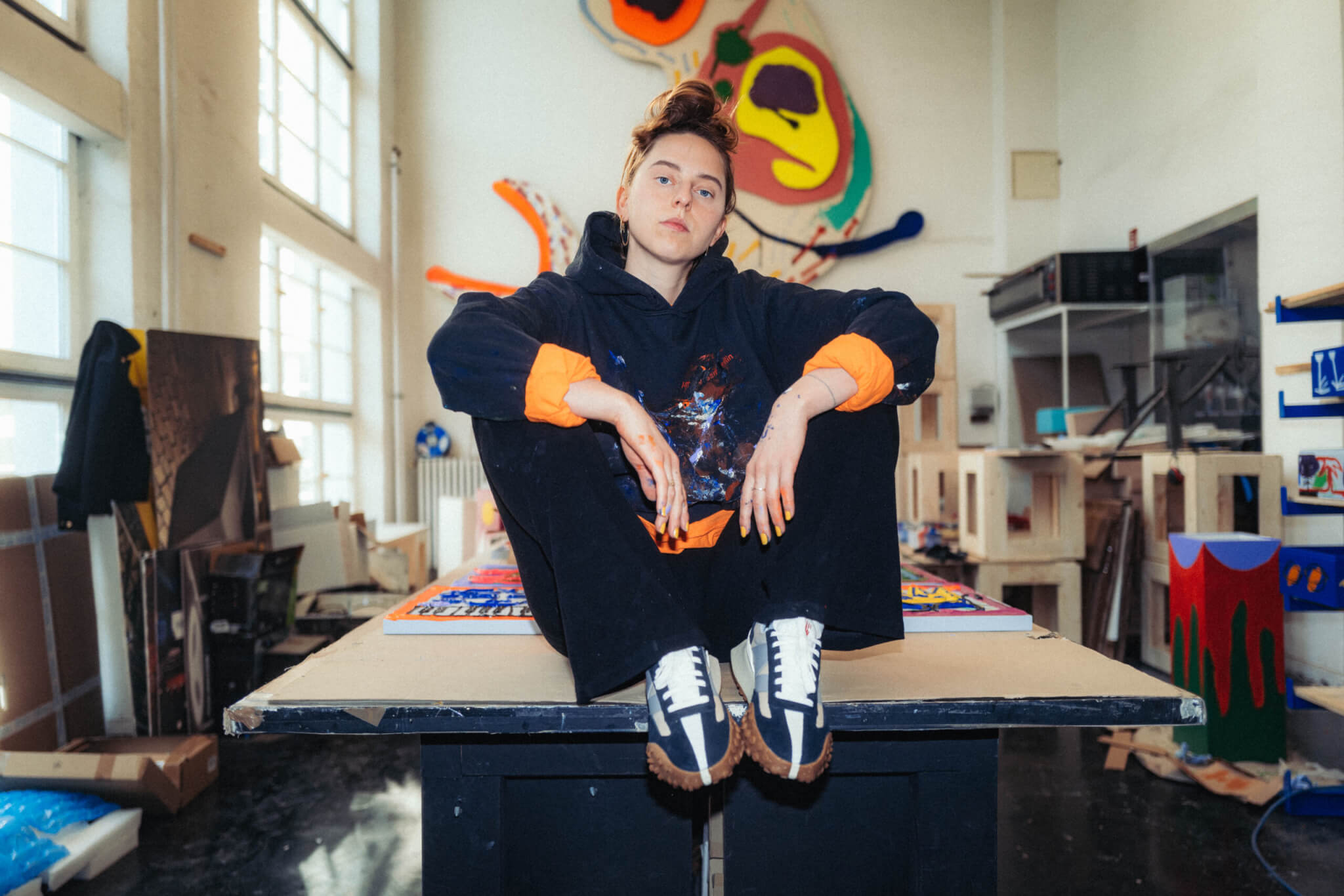 And here is where New Balance comes into play: With all of the above in mind, an idea arose between her and the sneaker brand to bring color and freshness to one of New Balance archived masterpieces. The result of this vision was ultimately 20 individually hand-painted shoe boxes: each one a one-off.
During a studio visit, Denise explains her thoughts on the project with New Balance: "My goal was to personalize each box in a special way. The abstract motifs and symbolism on the sides create a unique connection to the recipients – and offer possibilities to discover something new, depending on the perspective. In this way, the entire project, the box and also the shoe itself becomes a very individual experience for everyone."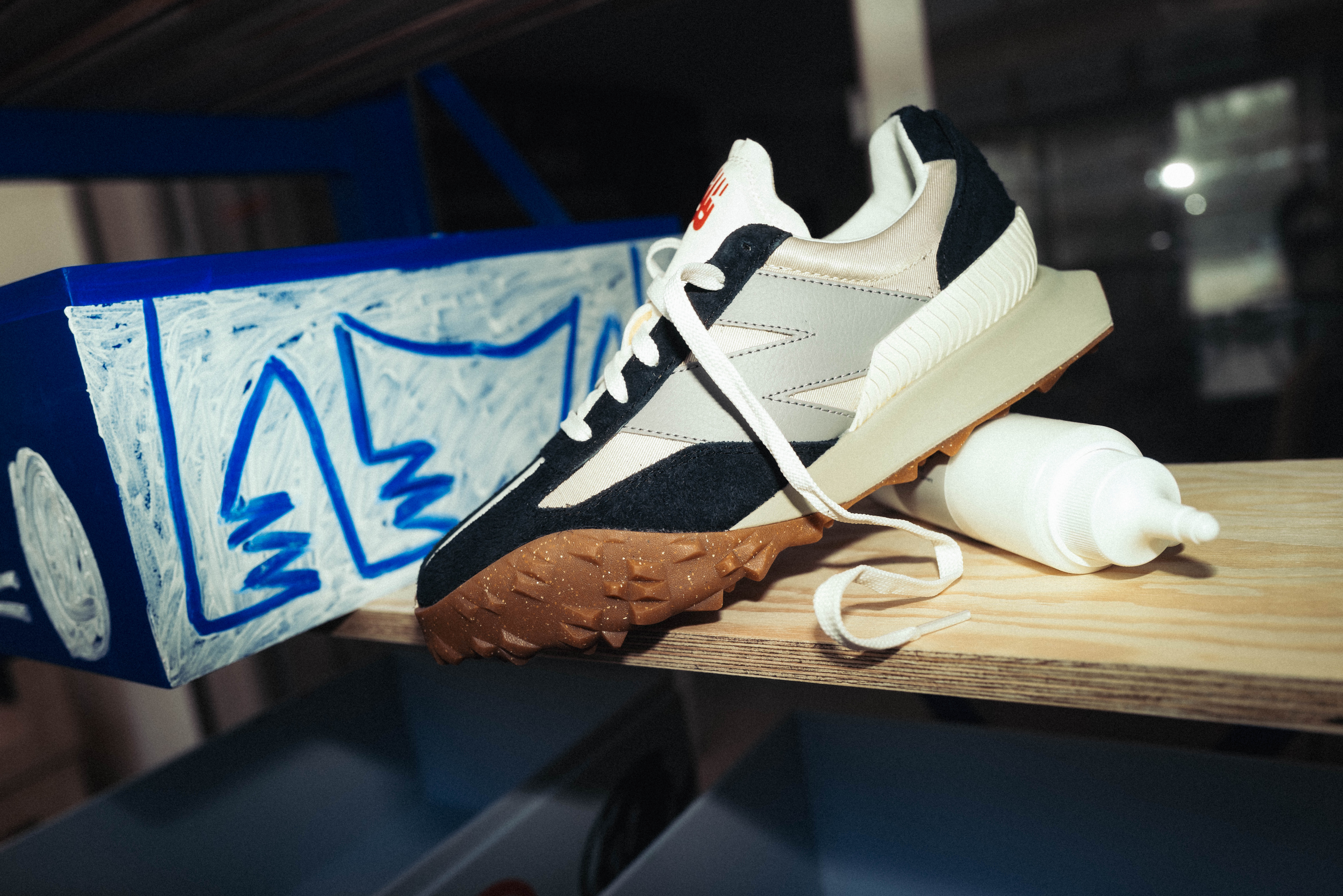 But it does not end here. The idea of looking back at your best, while maintaining a trajectory of model innovation is a challenge always present in the footwear industry. Since its rise to popularity in the 1970s and '80s, New Balance has become well known for taking such a task head-on. With technical innovations across its model range, even today, many of its past and present models sit at the top with best in class comfort and fit. Recently, New Balance presented the "Uni-ssentials" collection including the popular silhouette XC-72 "Reimagined". Driven by trends, influenced by 1970s design language New Balance pushed boundaries of design and function with a lineup of retro-future sneakers and rethinks the familiar with abstract and figurative art.
The collab merges unique art and retrofuturism with a great portion of humor magically calling a smirk on every grumpy face. With creativity at the core and realistic yet creative manners they managed to combine the artist's colorful, edgy, complex and yet rounded attitude on the outside and New Balance's innovative heritage on the inside – and that is worth every love letter.