COVID-19 has made these past few months difficult for all of us. Not being able to see or hug our friends, being stuck at home all day, feeling like you need to be productive, and when you're not, feeling like you have somehow failed. This is a historic, once in a lifetime period where the world has come to a standstill. We have used this opportunity to get to know some very special artists on a deeper level because art is what connects people during trying times.

For this week's edition of Alternative Realities the Filipino-American artist Jenn Ban shot an editorial from her home in California. In the editorial she touches upon the very ubiquitous phenomenon we've witnessed in the last few months of quarantine: shaving your hair.
"This was a fun, challenging, and an incredibly beautiful process that I'm excited to share with you all! From my soft sculpture snakes pieces, titled "Co-exist" (2020) to the art of cutting my own hair, I have collaborated with my photographer roommate, Melisa Mendez, to create a sequence of portraits that represent my Alternative Reality."
Normally, the trans-disciplinary artist works with sculptures, photography, and sketches that take on a life of their own. Her pieces reflect the natural energies she encounters in her day to day life. In our interview with her we talk about vulnerability, the importance of a haircut, and how she utilizes her emotions in her art.
‍
1. Please introduce yourself briefly and let us know what you usually work on.
Hi, I'm Jenn Ban, a trans-disciplinary artist. I create as a form of self-expression to my thoughts, dreams, life experiences, reflections, etc. I spent the past couple years living in Manila, Philippines to deepen my knowledge of my roots, expand my artist skills, and heal. I spent my time working on  projects such as painted murals, gallery exhibits, a solo exhibit called "LOOB" and various creative collaborations. Currently, I'm quarantine in Los Angeles, CA, where I continue to create.
2. Did the epidemic influence you anyhow positive or negative ?
Absolutely! The epidemic has and continues to heavily influence my life. Initially, it felt negative, but I'm finding this vulnerable time to be empowering. There are various layers to it's influence that I'm still processing it.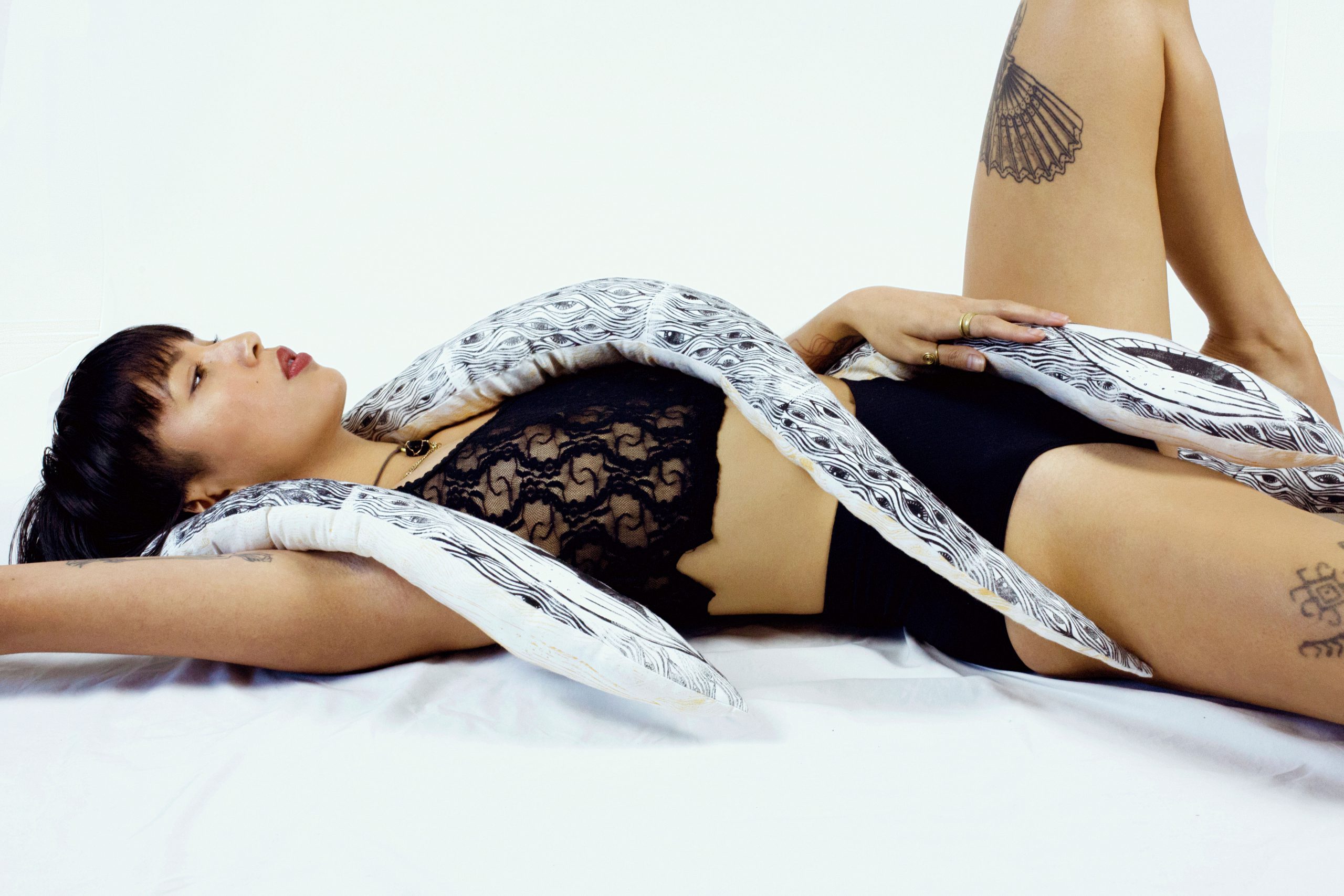 3. What is your usual creative process, while working on a project ?
I tune inward and spend time alone to hear myself clearly. I value vulnerability and it's a theme I continue to show within my work. I think it's important that I create from a space of authenticity, so I have personal rituals I follow that center me and allow me to flow more effortlessly.
4. Could you explain how you handled the Alternative reality project and what went through your mind that lead you to your final piece?
I took a step back to observe the reality I had been creating around me. During this time, there are many layers of self-awareness, self-reflection, and conscious adjustments. In the beginning of the quarantine, I felt unsafe and confused. I can be quite hard on myself, so creating a safe space for me is essential to nurture my process. In doing so, I created soft sculptures as gentle reminders of co-existence, transitions, and acceptance. In addition, the act of shaving my head and cutting my hair has served as an indicator of time. I cut my hair every 2 weeks. While cutting my hair, I often feel instant gratification with immediate change to my facade and find myself reflecting on the past 2 weeks.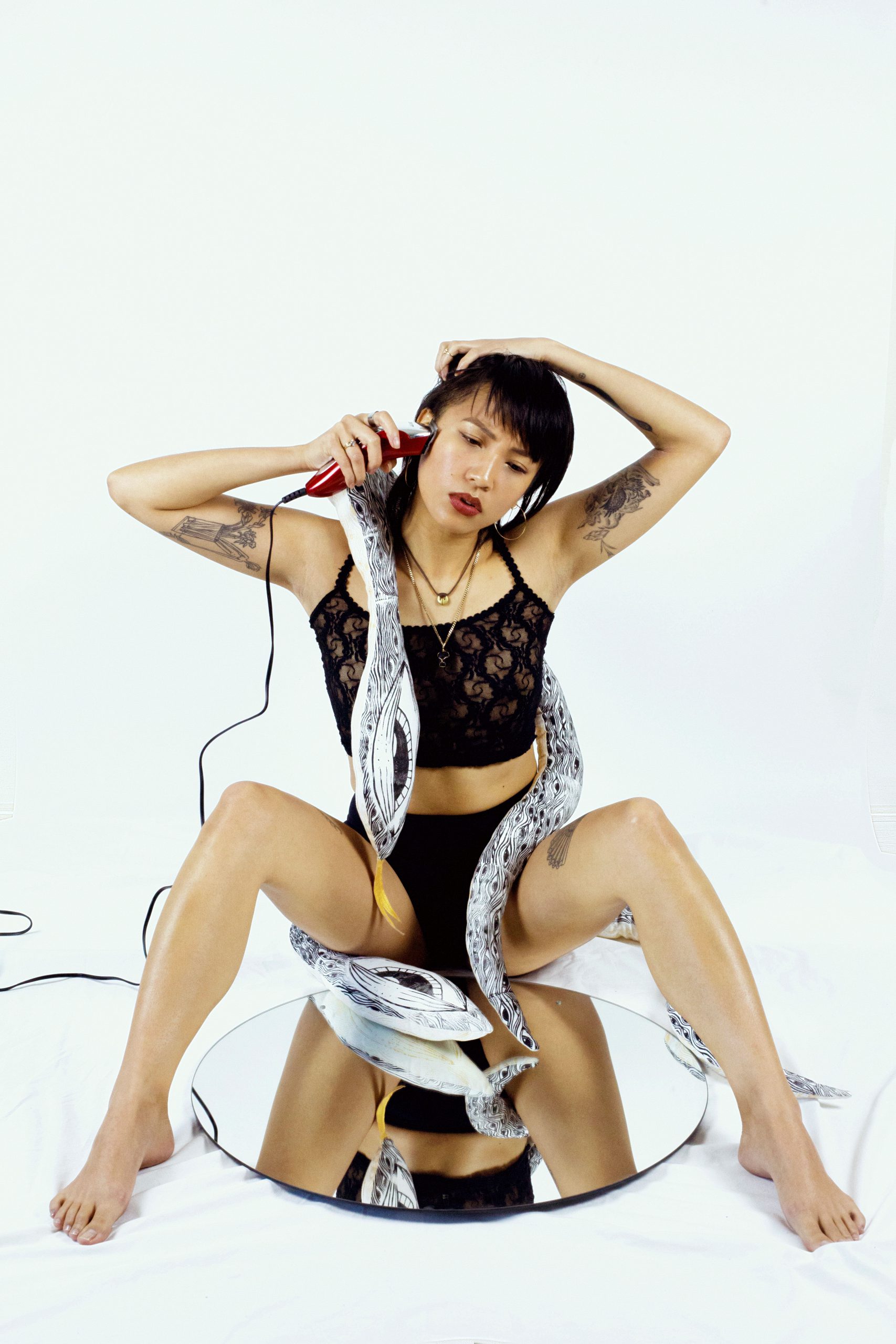 ‍5. What is the difference for you of the reality and alternatives?

Multiple realities exist at the same time, the main difference is how it serves you and the greater good.
6. Are you a realistic person and good at self reflection?
I believe so.
‍

7. What inspires you the most, especially during hard times like these?
My emotions and nature inspire me the most. I like to utilize my emotions as the fuel to my creativity while nature helps me remain present.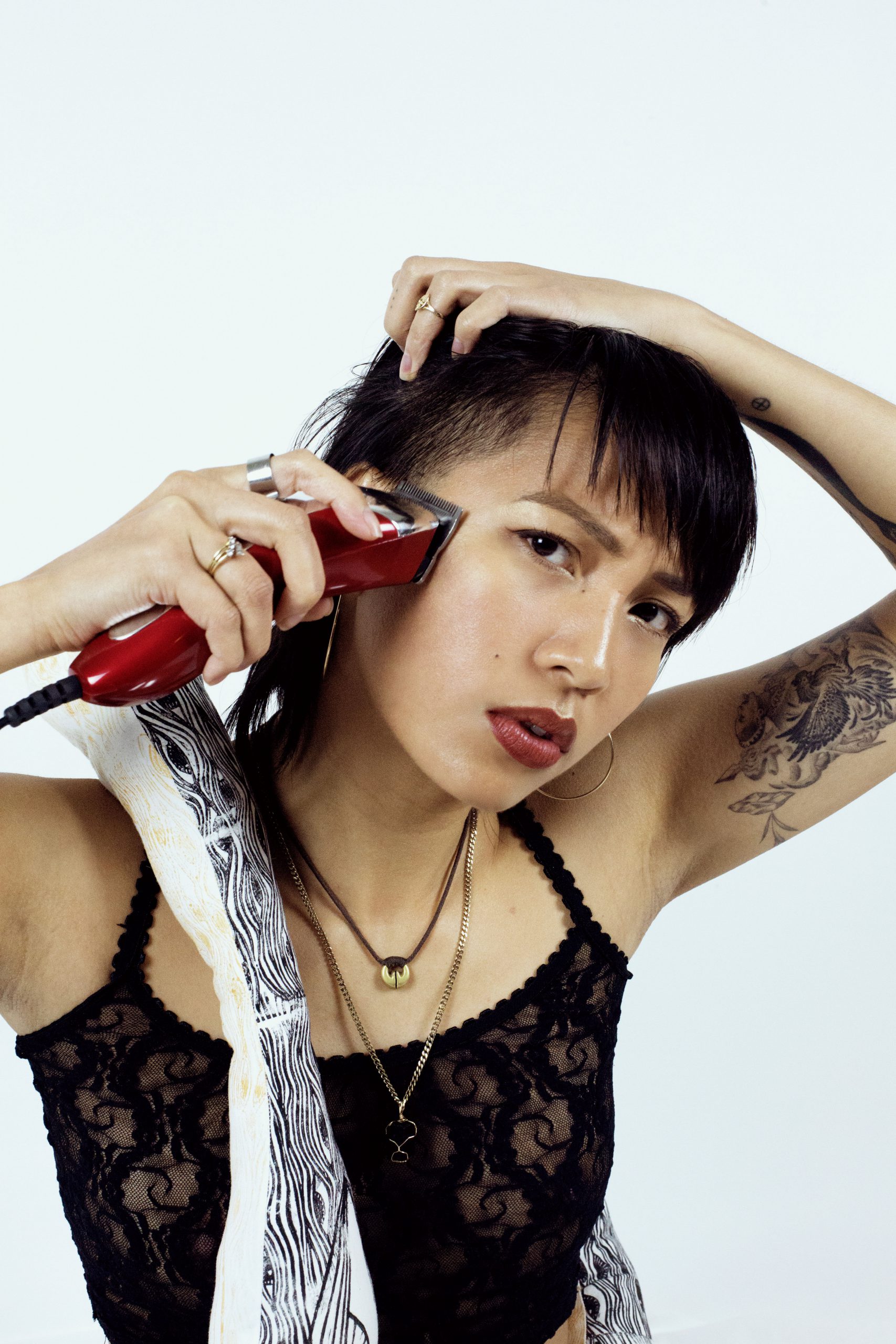 8. Any Artists you look up to?
Right now, every artist who continues to create authentically as a means of survival.
9. What is the first thing you will do after the quarantine?
When it's safe, fly back to my other home in the Philippines.
10. Is there any advice you could give to people during a hard and confusing time to keep being motivated?
Allow yourself to safely express in whatever way you can. It doesn't matter if it's outside of your usual practice, something you've always wanted to try, or revisiting an old skill. Whatever it may be. No pressure. No expectations. What you create is for you by you. In a time where spacial movement is limited, it's important to allow ourselves to move our thoughts and feelings onto a tangible medium. ~ This is something I have to remind myself all the time.
11. Is there anything you would like to add on your piece for this project, that you think people might not understand?
I'm unsure if my Alternative Reality will translate fully through the photo, but here I am. I'm currently, expanding my soft sculpture collection.
‍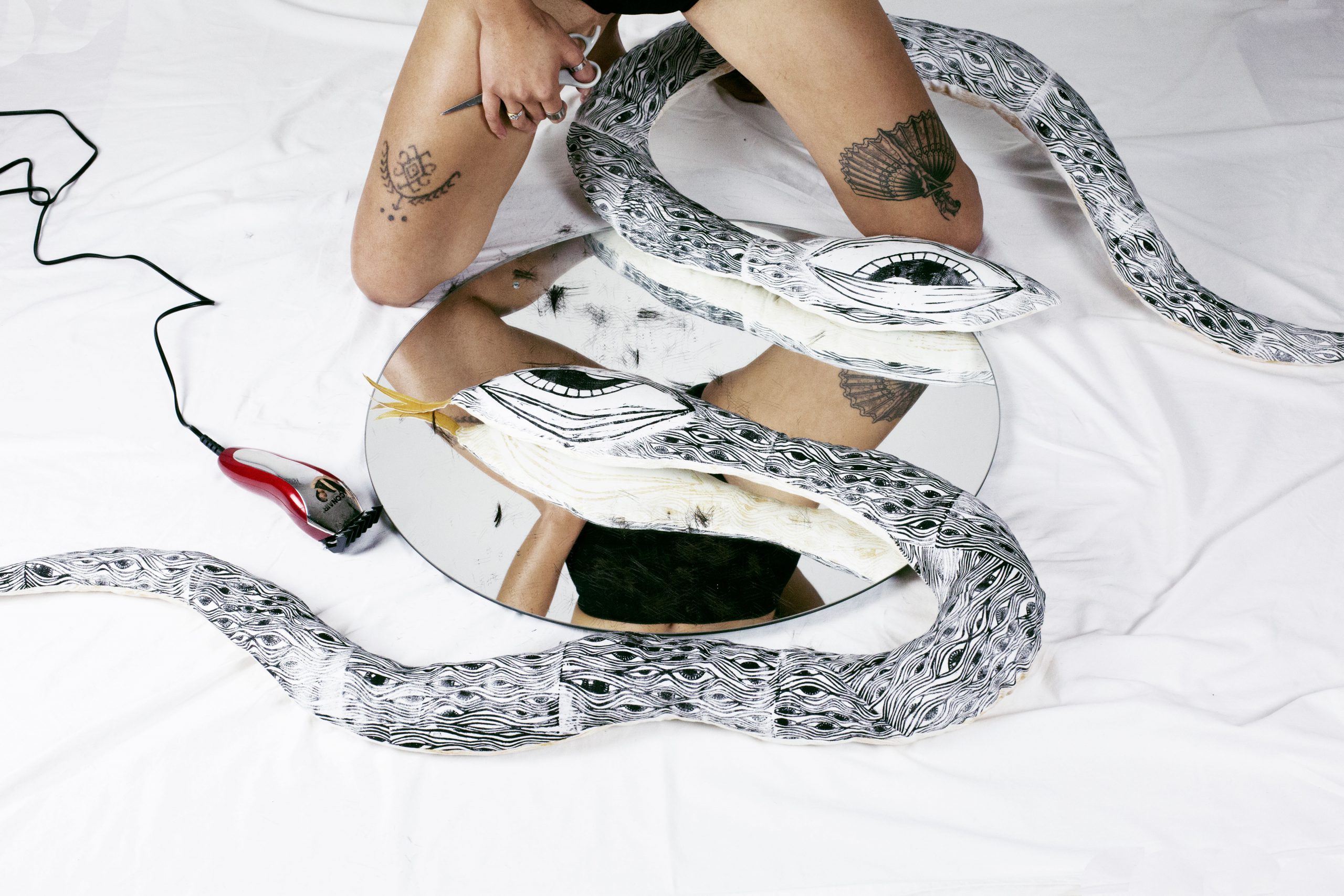 ‍
Soft Sculpture Snakes
Title: "Co-exist"
Year: 2020
Materials: Repurposed bedsheets and stuffed cotton from comforters at home
Application: Lino-print and machine sewed
‍