Keep up with the most significant events unfolding this week. From Hungary's controversial legislation targeting LGBTQ+ education to Britney Spears' legal battle against her conservatorship, and the EU Summit's discussions on Hungary and Russia, these stories are shaping the headlines. Additionally, we explore Iran's political future under Ebrahim Raisi and the Vatican's concerns about an anti-homophobia law in Italy.
EU AND HUNGARY
Earlier this month Hungary's parliament passed legislation which bans all educational materials and programs for children that are considered to promote homosexuality, gender reassignment and the concept of sexuality deviating from the one assigned to a person at birth. It's the second time Hungary passes an anti-LGBTQ+ law that is that disruptive. Back in December 2020, the country's parliament voted in favor of redefining the concept of "family" in the country's constitution, effectively preventing same sex couples from adopting children. Therefore, "Hungary has no [longer a] place in the European Union" Dutch Prime Minister Mark Rutte stated on Thursday before the EU-Summit and called, among other EU-Leaders, on the European Commission to take immediate action.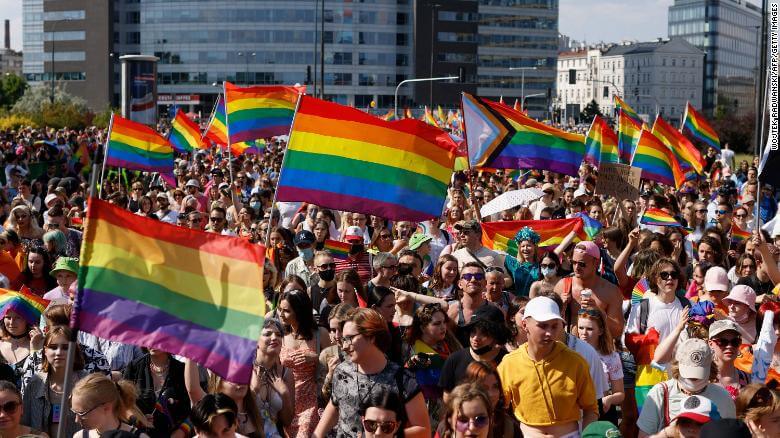 USA
Britney Spears has spoken out against the conservatorship of her father that she's been under for nearly 15 years. In a court trial in Los Angeles she stated, "I've been in denial. I've been in shock. I am traumatised", and that she just wants her "life back". The father of the  39-year-old gained full legal control over his adult daughter in 2008 when concerns over her mental health were raised and she lost custody for both of her children.  Many have seen a reveal like this coming, as rumours that her father is using the conservatorship only for business purposes and making money with his famous daughter have been going around for years. The "Free Britney" movement recently gained renewed attention, following the release of Framing Britney Spears – a documentary which centred on the conflict over the singer's guardianship.
IRAN
Iran's political future will become even more managed by ultra-conservative forces with the winner of the recent election, Ebrahim Raisi. A few days ago he ruled out a meeting with President Joe Biden saying he would not meet the US-President, even if both sides agreed on terms to revive the 2015 nuclear deal under which Iran agreed to stop uranium enrichment in return for the lifting of crippling US sanctions. "The Americans trampled on the [nuclear deal] and the Europeans failed to live up to their commitment [too]. I reiterate to the US that you were committed to lifting the sanctions", he said in his opening statement. Only if sanctions are fully lifted the president will be open for further talks.
EU
Fierce discussions, heated arguments, and at the end, the EU summit has little results. There has been no agreement on how to act on Hungary's controversial "homosexual law", even if the majority of countries sharply criticized it. There is also no uniform preference in how to deal with Russia since Germany and France also want to get into conversation with President Vladimir Putin again. However, the Eastern European countries in particular warned against making concessions without consideration. Eventually, EU-Leaders decided to stand united in increasing the pressure on Moscow since "We are regularly confronted with provocations and new conflicts," that make it important to act and stand together as a strong union, stated French President Emmanuel Macron.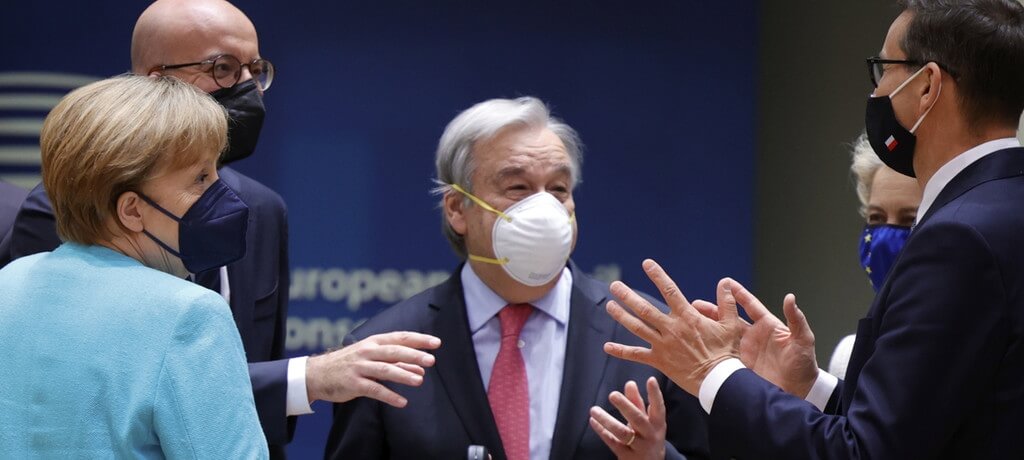 ITALY
The Vatican has formally spoken out against an anti-homophobia law that was introduced by the senate. The current draft would therefore "restrict the freedom rights of the Catholic Church inadmissibly." The Vatican addressed "serious concerns […] that the new law would oblige Catholic schools to participate in activities of the National Day against Homophobia", as this would violate the bilateral treaty in force between Italy and the Holy See. The planned law aims "to prevent and combat discrimination and violence based on gender, sexual orientation, gender identity and disability" by criminalizing acts of discrimination and incitement to violence against members of the LGBTQ+ community.