With more than 75 years on the run, literally and figuratively, the Boston-based footwear brand New Balance boasts a rich heritage and a long line of archival models to draw inspiration from. Revamping traditional designs in synchrony with today's technology and aesthetics is how the brand delivers a fusion of lifestyle and performance, with recent bangers based on the 530 and 1906R silhouettes. However, with this week's release, the brand parts ways from retro looks to spell modernity with its newest WRPD Runner.
The new release made its first public appearance at AURALEE's SS24 collection show during Paris Fashion Week, becoming the most addressed headline about the show, as the ongoing collaboration between the Japanese minimalist fashion brand and NB is evolving from reviving vintage models to crafting the unexpected. Earlier this year, for AW23, AURALEE showcased NB's 1906R in blue indigo and off-white colourways, and in a similar fashion, previous collabs between the two brands have seen the revamping of classics.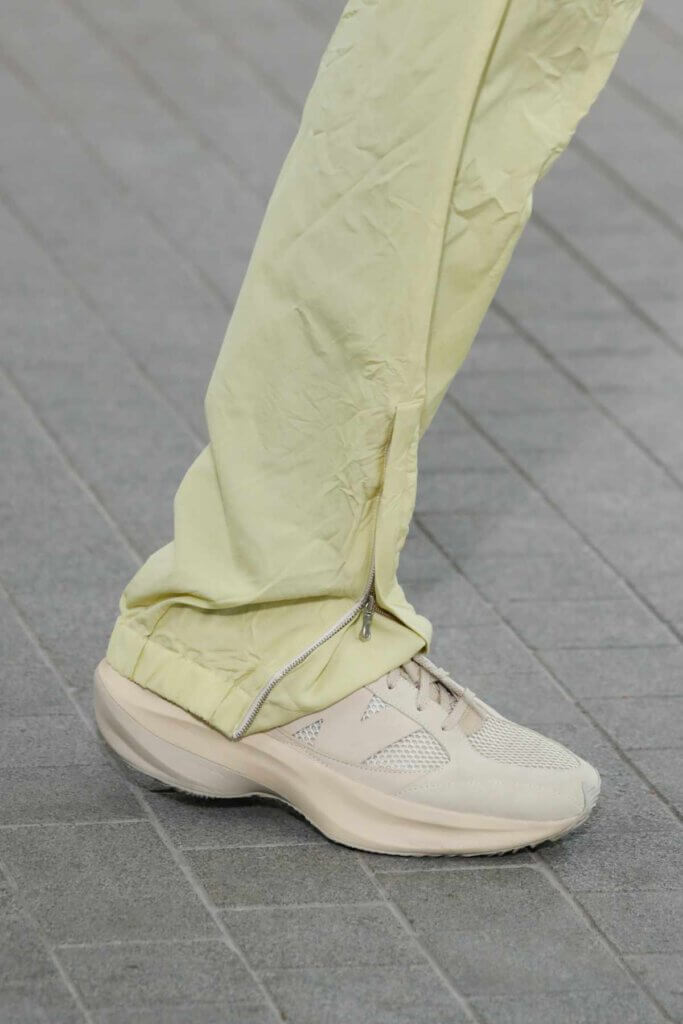 But aside from the partnership, the WRPD Runner certainly pushes the boundaries of traditional silhouettes, though keeping the NB's signature oval shape we love, it adds a futuristic twist for a modern feel, featuring an exaggerated crash pad in the heel and a warped sole that looks like foam is blending into rubber and vice versa — an innovative design that distorts and warps the familiar.
The runner, however, isn't only about looks. In fact, the WRPD Runner is anything but the apogee of lifestyle and tech-utility, with FuelCell technology sculpted in the midsole for stability and cushioning for those running distances. The result is an enhancement of energy return for more active movement. To sign off functionality with style, the uppers are crafted from a mix of breathable clear mesh and premium suede for a gentle touch.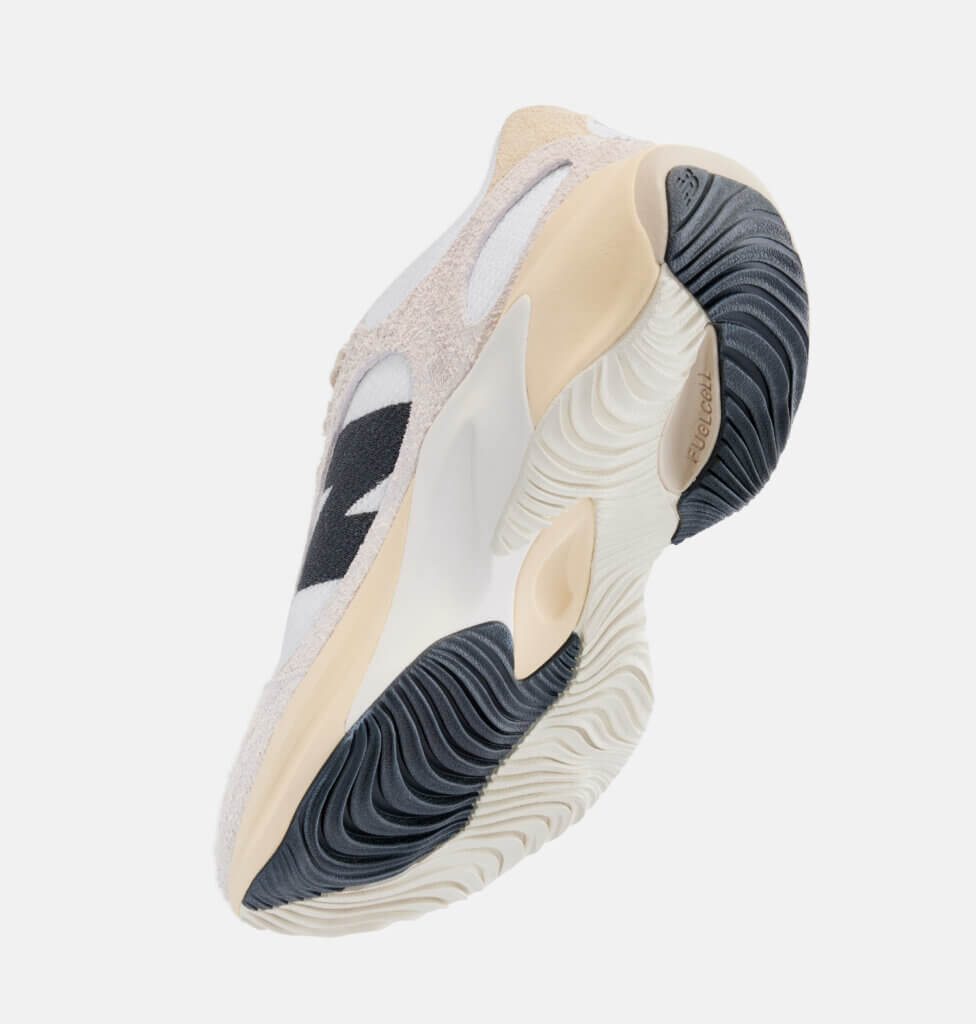 "The upper has a refined focus on simplicity and quality while the sole is a warped expression of our pinnacle running technology, FuelCell," says Charlotte Lee, Senior Footwear Designer at New Balance. "The fluid lines of the foam are blended with the abstract nature of futuristic design, evoking a strong sense of movement."
Although the model was initially met with a mixed response, with some people comparing it to Nike and Yeezy running silhouettes, the WRPD Runner is a statement that the brand is making significant impacts with its sneakerhead rotation at the forefront of innovation.
The "Sea Salt" colourway will be available on NewBalance.com and at select global retailers from Wednesday (August 16, 2023), with suggested retail pricing at 180€ and additional colourways launching in the next months.
Stay tuned for more!