Euphoric styles summoning up 90s maximalism festooned with funky colours, patterns and 3D embellishments are gracing the streets at this moment. Forget about less is more. More is definitely more fun.
The style has been growing since 2020 as the tv show Euphoria — which originates the name of the trend — and makeup artist Pat McGrath garnered popularity, calling to cease the association that glittery, colourful and heavy eye makeup are night looks. Flashy eye cat makeup to go shopping on a sunny morning? Sure, you gotta unleash yourself at all times — and why not pair the look with maximalist nails?
And that was exactly what Marc Jacobs and Balenciaga went for, making their catwalks a place for voyeuristic opulence with models starring uninhibited styling, makeup and nails to die for. With glitter tears forming different motifs for every model, Mei Kawajiri matched Marc Jacob's SS20 collection with the models' nails, epitomising the vogue of the near future: nails shouldn't be reserved for the privileged but to be anyone's statement.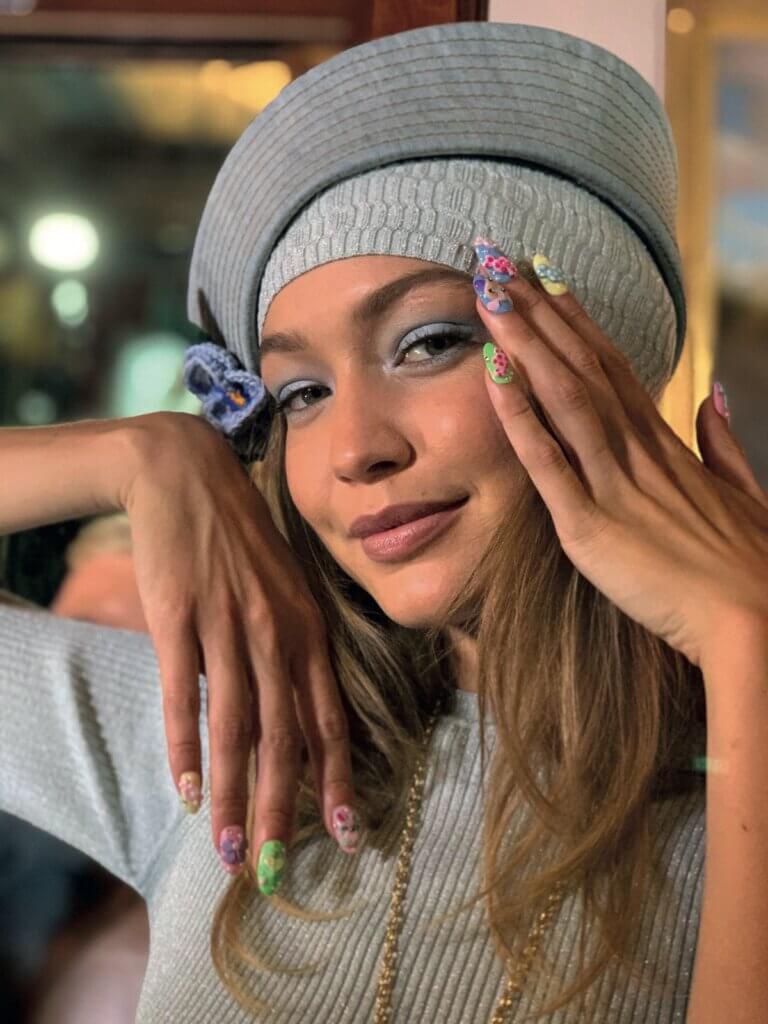 Initially, Gigi Hadid and Kim Kardashian became Mei's clients but many more nail artists have been mastering different techniques that cater to everyone's preferences. For instance, former fisherman Tomoya Nakagawa is today a renowned nail sculptor, who uses 3D printed nail chips to craft all kinds of unimaginable nail extensions: some of them resembling computerised versions of delicate elements found in nature and some others looking like futuristic weapons — if not a mix of both.
Likewise, Sojin Oh has gained visibility with her playful approach to sculpting that features gloopy nails with undeniably powerful nineties aesthetics. Her funky, cluttered style got her appointed to do the nail art in Billie Eilish and Rosalia's music video "Lo vas a olvidar."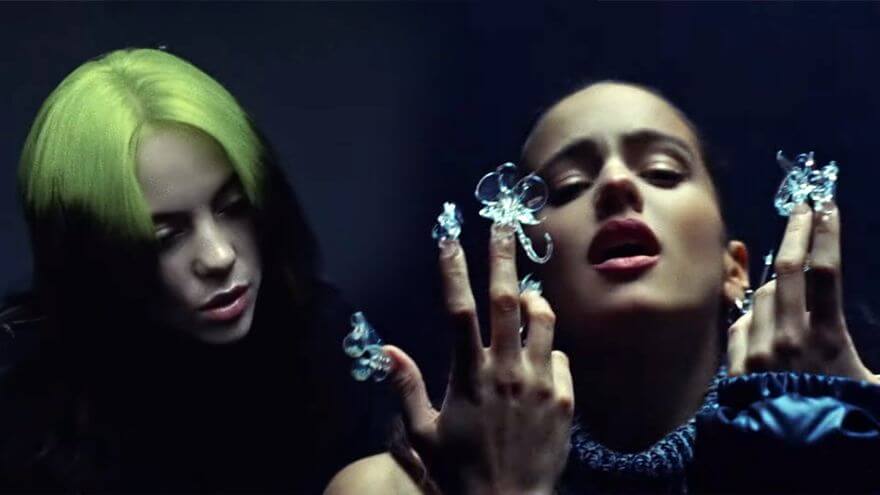 Other artists are excelling UV nail gel, like Taichi Yamane whose artistry combines objects he finds with the will to let sculptures take chaotic, experimental looks by attaching amorphous, in some cases, and geometrical objects, in other cases, to the nails. And while these extravagant looks have mainly been worn on catwalks and by celebrities, gel nails are everywhere today, with textures, jewels and patterns that can be achieved thanks to the dense layers you can create with gel and the quick-drying UV light achieves.
Nail methods are not the only ones diversifying. Gel, acrylic, long and euphoric nails are no longer reserved only for femmes. Our Instagram feed is showing that statement nails are finally leaving the narrow box of associations to gender, sex, wealth and career pursuits to become publicly — and proudly — worn by male artists such as Bad Bunny, Anderson .Paak and Lil Nas X. Matching nails had never been a genderless statement about one's chosen path like it is today.
Only consider Seth Roger whose acrylic nails match his ashtrays to perfection. His videos holding with one hand a joint and with the other an ashtray have gone viral — when did we see it coming that a regular-looking man was going to wear extra fabulous nails and sit in front of the camera to introduce ashtrays for stoners? The collaboration between Roger and Mei Kawajiri for his brand Houseplant has been a success, with Mei's striking talent for mirroring the globes on the ceramic ashtrays with 3D acrylic gloopy nails.
What's next? Consider seeing more and more people wearing sculptural jewels on their nails as much as tooth gems are on the rise. Euphoric nails are just a bridge away from fabulous town and there will be no going back.
*Head image: Mei Kawajiri by Luisa Opalesky