Sanna Lenken, a Swedish award-winning director, released her film Comedy Queen earlier this year and received the Crystal Bear for Best Film during the 72nd edition of the Berlinale. The film is based on the book Comedy Queen by Swedish writer and psychologist Jenny Jägerfeld, who has dealt with children that have lost their parents.
Comedy Queen tells the story of Sasha, a 13-year-old teenager who has recently lost her mom. Her copy mechanism is based on four rules that will help her avoid becoming someone like her mom, who has committed suicide because of depression.
The list includes shaving off her head, not reading books, not looking after anything that's alive, and becoming a comedy queen. With this plan in mind, Sasha hopes to find a cure for the pain caused by the death of her mother. And so the movie is made of funny, sad, and awkward moments.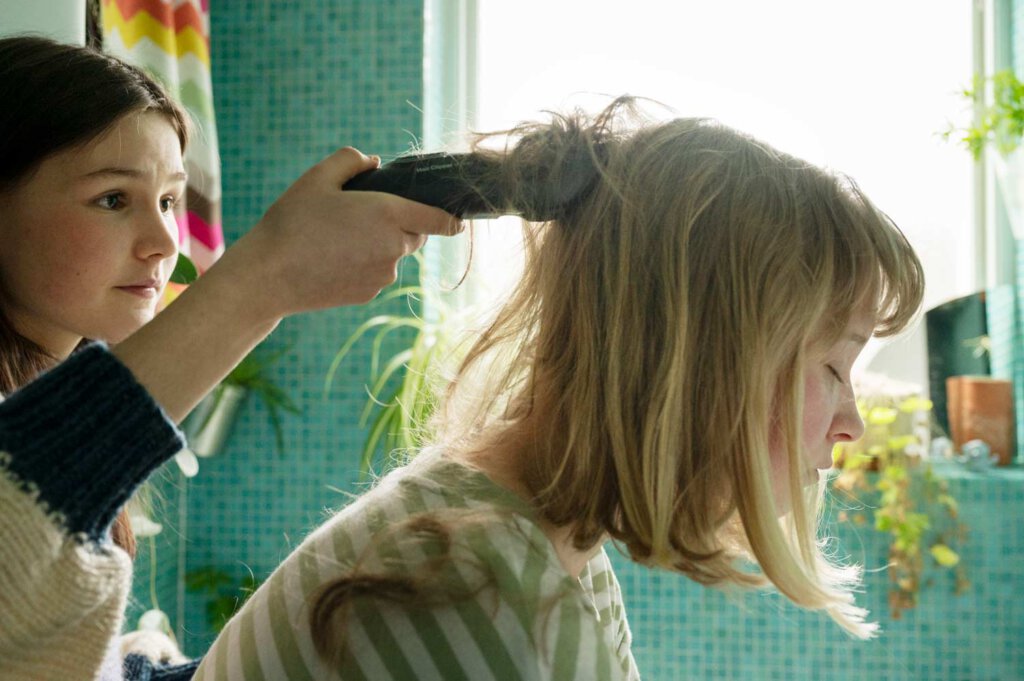 The coming-of-age story has a touching emphasis on how children are able to seal deals and promises with themselves in order to overcome difficulties. And here's where the beauty between reality and fantasy is epitomised, in allowing oneself to create an internal reality with the aim to transform our surroundings, framing the reasons and consequences of our current situation in a way that is both bearable and meaningful to our existence.
In aspiring to become a comedy queen, Sasha will not simply make the ones around her laugh, but she'll make the ghost of her mom transcend into something that can bring her and her family joy. Since the death of her mom, Sasha's dad has been in tears, and not even once has she seen him smile. And so we see, through Sasha, simpler and more authentic ways of attributing meaning to our daily experiences — tears express sadness and laughter is synonymous with happiness. Aren't we all meant to be happy after all?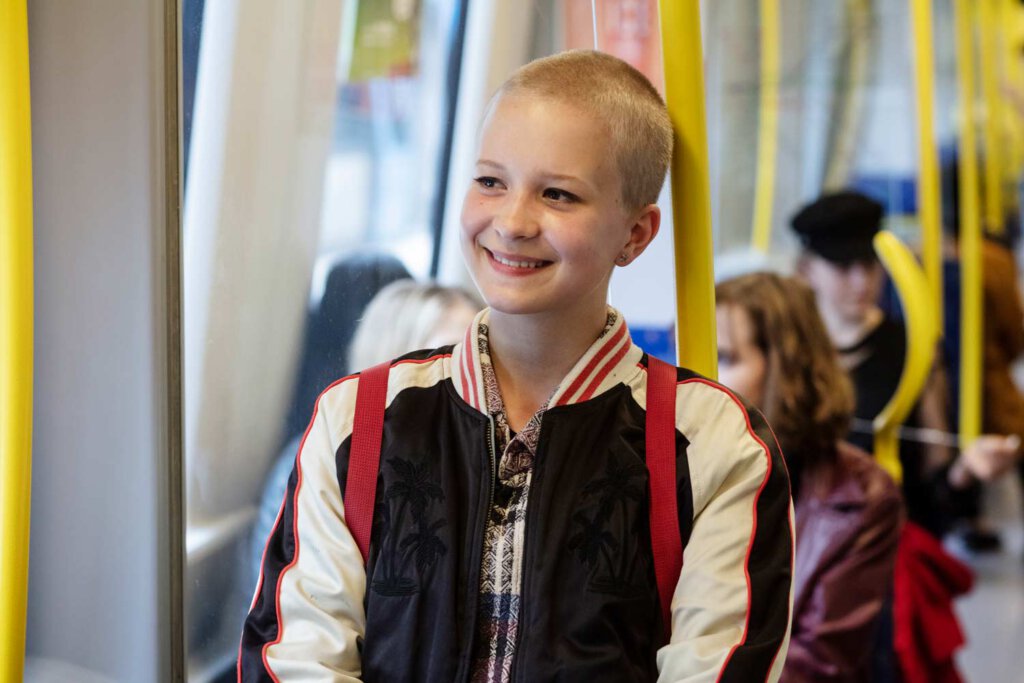 Lenken's film delves into the complexities of how teenagers deal with loss and grief, which contrasts the abstract — almost uncanny — way grief is portayed in Cette Maison, Miryam Charles' debut film which was also screened at this Berlinale's edition but in a different category. While the earlier portrays a more literal approach to expressing grief through Sasha's feelings of insecurity, anger, and abandonment, the latter deals with the murder of a 14-year-old daughter, whose spirit continues to live through different temporalities and addresses the more abstract aspects of death — can we mourn the person we never became?
What is striking about these two films is that the death of the characters isn't portrayed, focusing only on what it's like to be alive after one's lost a significant one. Ultimately, Sasha believes in the power of laughter, and making her dad laugh will reinstate her hope in life.
Sanna Lenken received her first Crystal Bear for Best Film with her debut film Skinny Sister in 2015, a film that was also in the category Kplus, a category focused on exploring the worlds of children and teenagers, and which jury is composed of a group of young people.
Head image: Johan Paulin