Over a decade ago, Black Mirror aired and fears about the myriad possibilities the development and use of technology could go wrong, out of control as if imbued with consciousness, along with the subliminal ways in which it could take over our petty lives seeped deep into the imaginary of our culture.
---
With the first season, composed of three episodes, Black Mirror unlocked sci-fi paranoia, introduced a new genre and series format — individual short films — and more exquisitely, offered social commentary intertwined with dark humour. And yet, it didn't reveal truths but confronted us with a reality that wasn't far from us, which was probably why the series was a psycho star, by way of making us look into an abyss holding our own reflection.
"The 'black mirror' of the title is the one you'll find on every wall, on every desk, in the palm of every hand: the cold, shiny screen of a TV, a monitor, a smartphone," wrote Charlie Brooker when series premiered in 2011, referring to the way our reflection is filtered through technology, only to reveal that we are in a bleak landscape. Ever since its release, every season has taken a new turn to unpack the perils of technology and the future it coins, with a satirical and obscure twist — except the last season, which begs the question, what is Black Mirror anymore?
That is not to say that the season isn't good. It just simply takes a very different approach and tone — one that's more predictable and flaky and less twisted or dark. The five episodes that make up this season, altogether, feel more like a random selection of bits that attempt to capture the initial essence of the show with a detour into the past, followed by a bizarre take on folkloric forces.
The episodes "Joan is Awful" and "Beyond the Sea" dove into tech dystopia, with the first one dragging us into an uncanny loop of what's like to be an effect of CGI and data collection, while the second one — the one I personally liked the most — toys with the possibilities of being able to exist in two different realities by creating human replicas.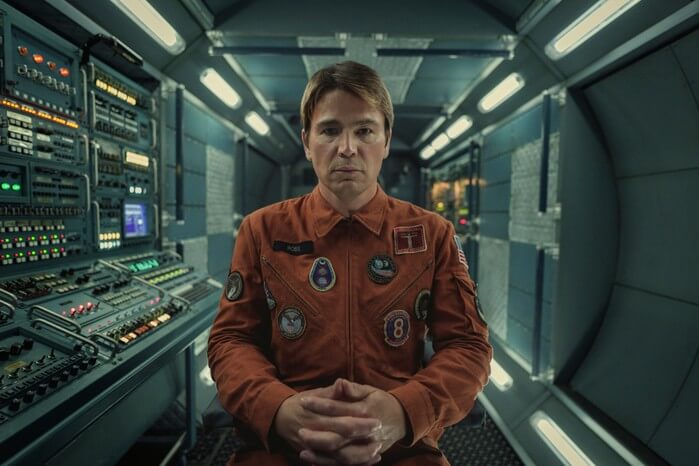 "Loch Henry" slipped into nostalgia, a complete opposite direction of Black Mirror's dystopian future. However, this episode offers great commentary on how we commodify stories for the sake of money and fame. The last two episodes of the season, "Mazey Day" and "Demon 79" moved away from exploring humanity's relationship with technology to what's like to canalise demonic forces, triggered by social illnesses such as xenophobia.
Thinking further about these two episodes — even though they're rather underwhelming and incongruous — and the fact that they take place around the '70s, so before the sprout of technology, they intend to invoke alternate-realities and the way humans relate to the uncanny, the unknown and the unnatural — technology falling into those categories. That might have been Brooker's reconceptualisation of the show, humanity's pursuit of nonhuman relations and its consequences, through which we find that we are desolate souls, thirsty for meaning.
Looking back at Black Mirror's seasons, no matter the approach, there are two things that are certain to this day. The first one is that times have changed and the course of technology has become more entwining and less scary, and that other fearsome events besides technology have been on the rise, such as climate change and global pandemics.
The second one is that Brooker and the team behind the show are probably growing tired and out of inspiration, judging only from the previous season released in 2019, which three episodes offered little commentary and betrayed the dystopian ends, with a lonely teen projecting her pop star fandom on a doll-like robot and some macho gamers making their VR avatars have sex with each other.
Could it be that Black Mirror had an expiration date, knowing that the course of technology was only going to catch up with those fears before we could reproduce more? Or is this Brooker's way of delivering the unexpected?
*Header image: 'Joan is awful' © Black Mirror/Netflix, 2023.