"Tell 'em it's my birthday, tell 'em it's my birthday, tell 'em it's my birthday when I party like that!"
Lyrics from one of Selena Gomez first big hits "Birthday" that fit perfectly for today's throwback! On this throwback Thursday, the American singer turns 29 years old and we want to take the opportunity to look back on the highlights of Selena's nearly 20 years in show business. Or in Selena's words, "Come and meet the queen, cake and cream"!
It all started in 2002 when Selena Marie Gomez got her first role on Disney as a child-actress in the show "Barney & Friends".
‍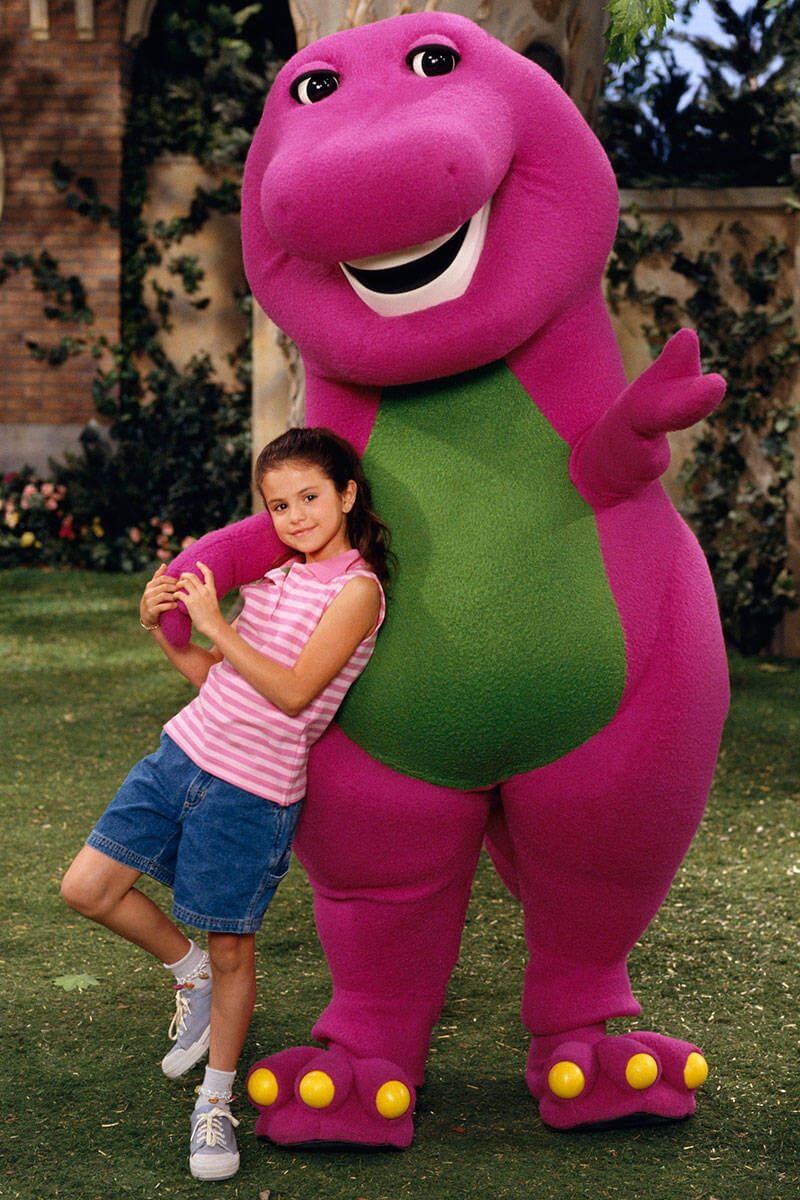 But it wasn't until 2007 that she gained popularity by getting the main role in the show "Wizards of Waverly Place". Her role as "Alex Rosso" quickly became an audience favorite and Selena Gomez is a name you definitely knew in the industry.
‍
‍
In 2007, she appeared on screen with Miley Cyrus on the show "Hannah Montana", where she played Mikayla Skeech, a jealous enemy and rival of Hannah Montana. Later, it was revealed that behind cameras the two girls actually also had difficulties becoming friends.
‍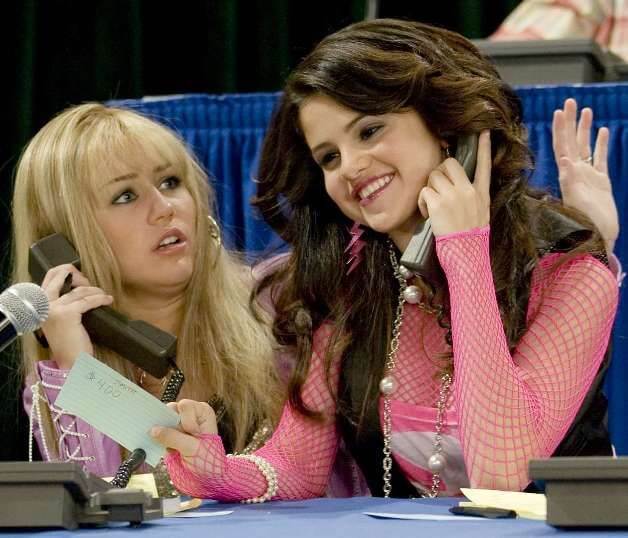 ‍
In 2008, her music career finally started. With the band "Selena Gomez & the Scene" the then 16-year old teen started to work on her first few songs. While many of the other members of the band got exchanged more than once, Selena remained the front singer the whole time. A year after its formation, "Selena Gomez & the Scene" finally released their debut studio album Kiss & Tell in 2009. "The fact that I can say I have a record is a dream come true to me".
‍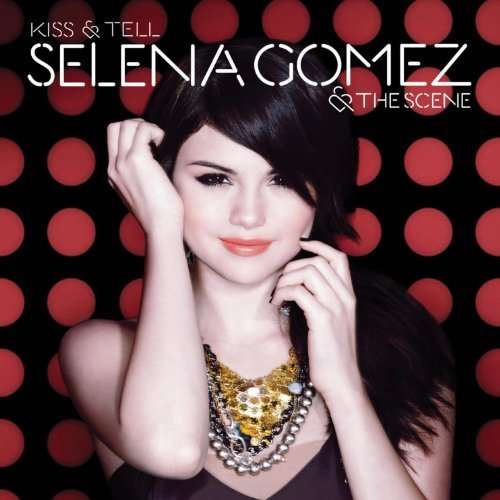 ‍
While shining in the spotlight, Selena has always aimed to not rise too far above herself and stay in contact with other life-perspectives and situations. Her first interaction with UNICEF was therefore already in 2008 when she became the spokesperson of UNICEF's Trick-or-Treat campaign. In the following years she always stayed close to the organization by holding several charity concerts along with other things.
‍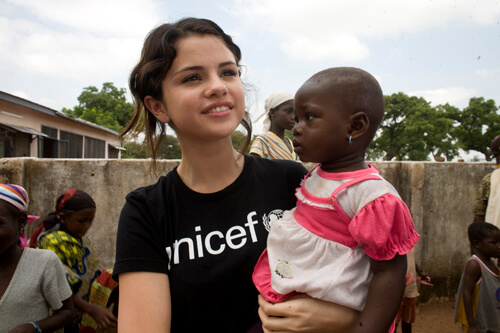 ‍
In the early 2000s, Selena was the face of several Adidas Neo campaigns. Dozens of stunning photos are created in stylish Adidas clothes for the Summer, Fall and Winter collections of the German sports and lifestyle goods manufacturer.
‍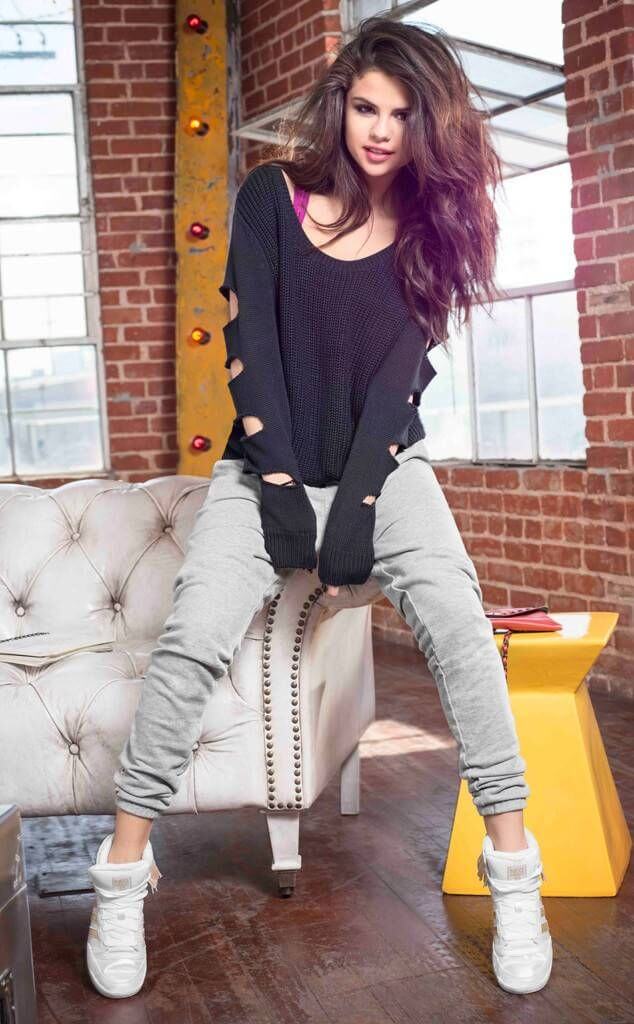 In 2013, the Singer and former Disney star started making waves in the fashion world. Paparazzi pictures emerge of Selena out and about with none other than Vogue editor Anna Wintour. The rumors that the two met to chat about an upcoming cover shoot of the then 21-year-old Selena turned out to be true after all as she appeared on the cover of the "Teen Vogue" in the same year.
‍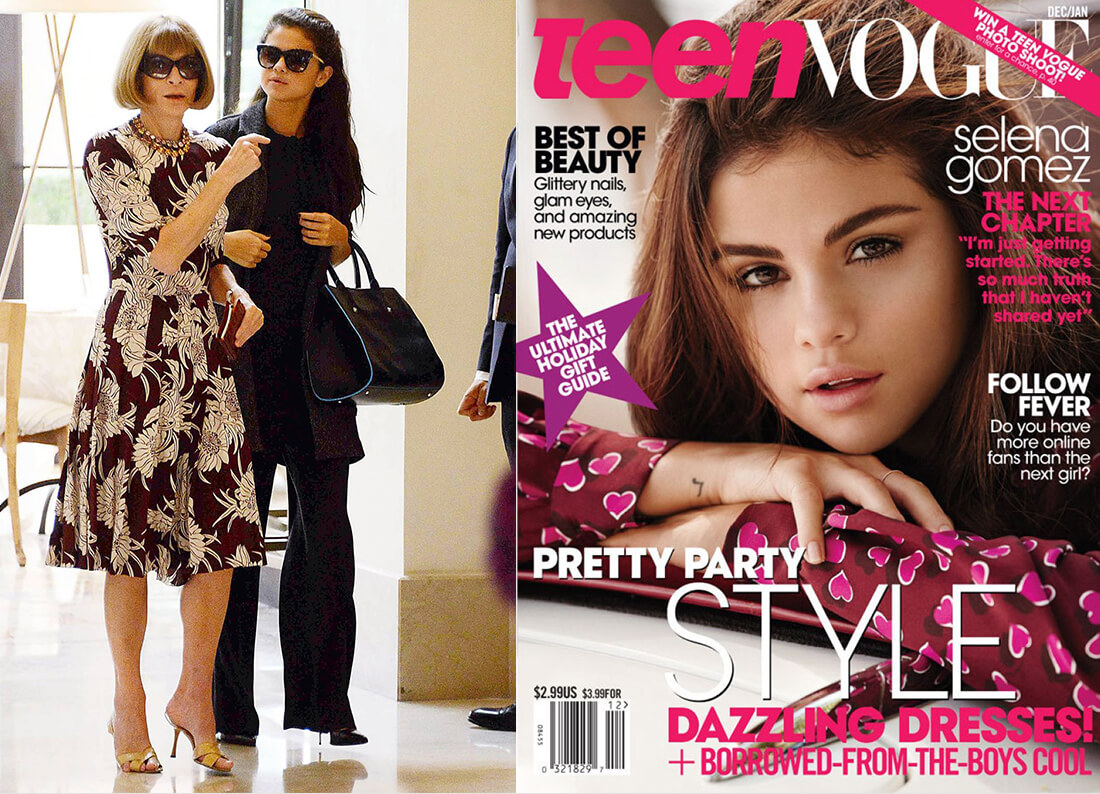 In 2015, Selena performed live on the catwalk at the Victoria Secret Fashion Show and looked seriously stunning while doing so! Not to be outdone by the angels at the 2015 Victoria's Secret Fashion Show, Selena went braless in a black dress with a plunging neckline and thigh-high slit.
‍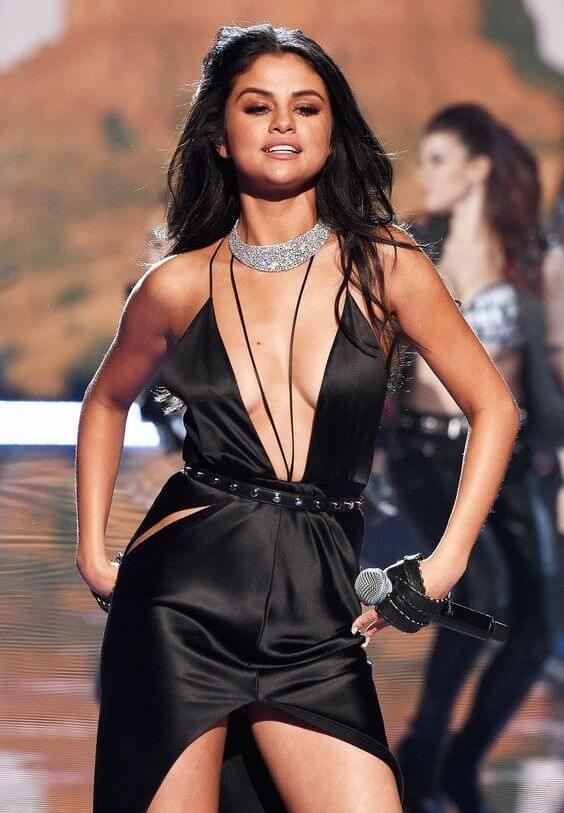 In 2017, Selena was seen on another Vogue Cover. In the referring article, Selena opens up about her struggles with mental health.
‍
2020 and 2021 have been good years for Selena fans. Especially since her most recent EP "revelatión" is amazing as it is her first debut on performing songs in Spanish, and with that also returning to her Mexican roots. We are excited to see and hear more from today's birthday girl!
‍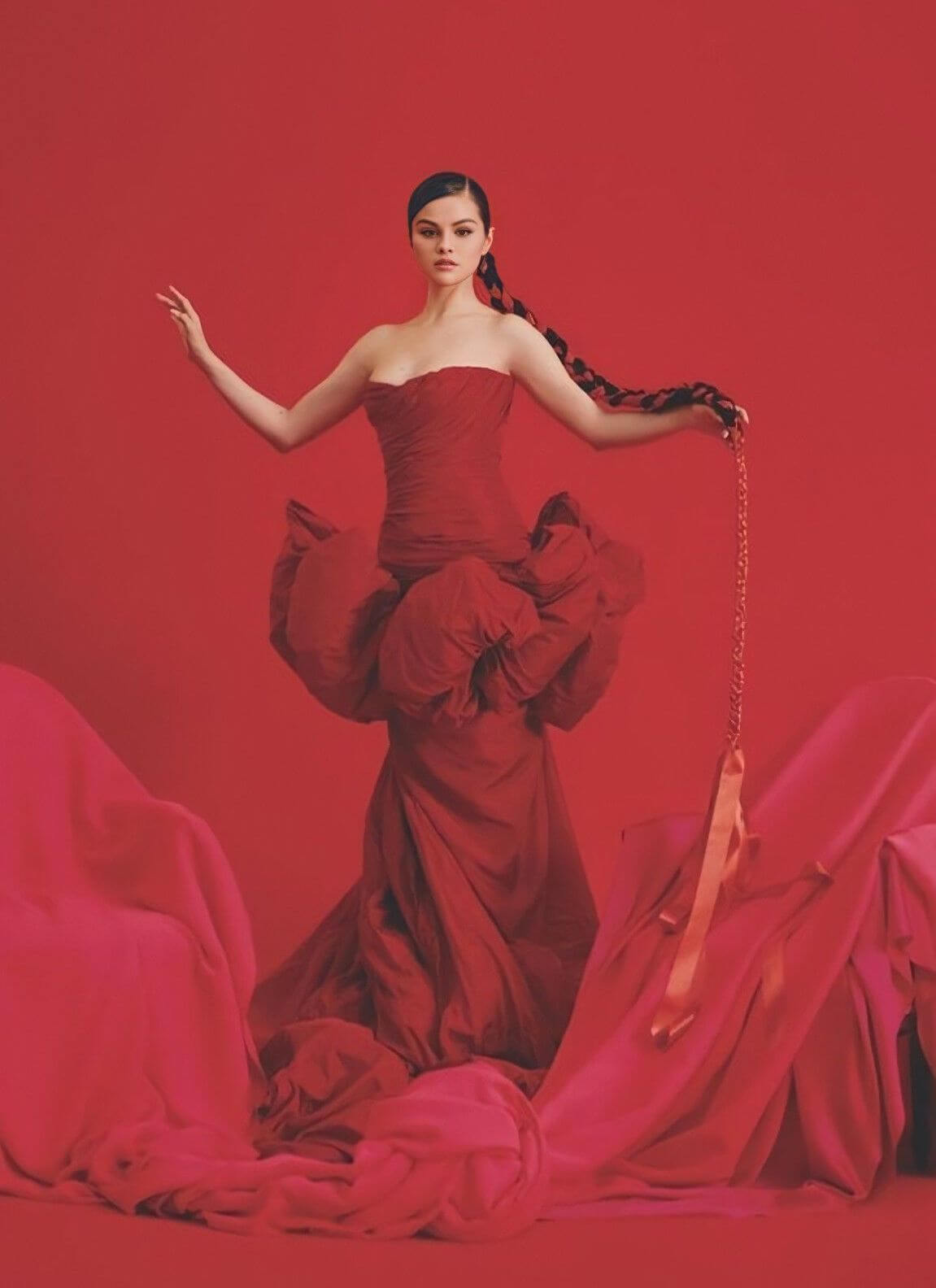 ‍