The Super Bowl was actually a few days ago, but one picture that went viral has been stuck in my head ever since. 
Hollywood's favourite young actor and shooting star of recent years Timothée Chalament posed for a very special commercial. In the Cadillac commercial, which was broadcast during the Super Bowl's short break, Chalamet appears as the exact replica of Johnny Depp's role of Edward Scissorhands. 
It takes a moment to understand that the commercial is not about Edward, but about his son Edgar, who has some difficulties with his appearance even in our time.
‍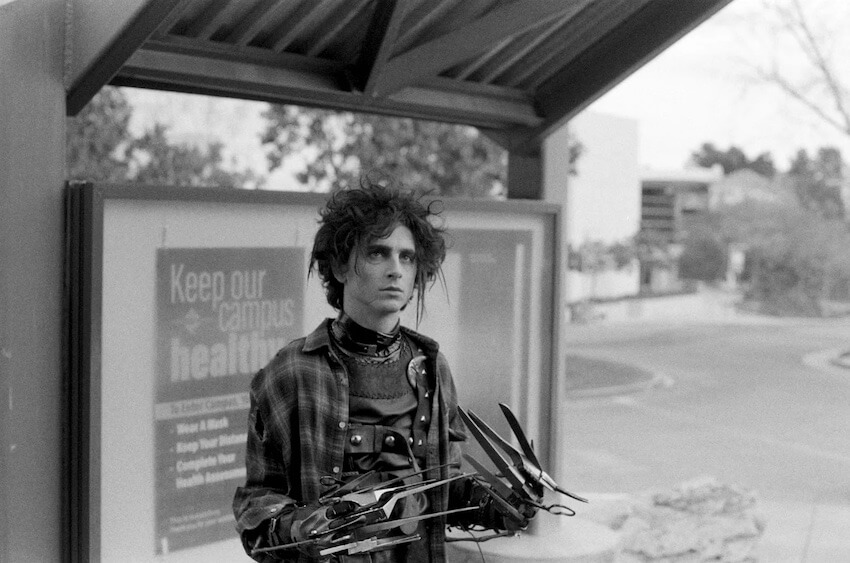 The clip deals with the daily whims of a young adult – who was just born with scissor hands.  Obviously, he can only partially enjoy his life, as many of the usual activities are denied to him. For example, a ball is thrown to him in the school yard. He enthusiastically tries to catch it, but as you can guess, he instantly crushes it with his scissor hands. 
Even though the clip is only 1:30 minutes long, you quickly feel the sadness of the boy and yes, you feel sorry for him. He seems like such a gentle, misunderstood creature who wants nothing more than to simply enjoy the benefits of being a teenager/young adult. 
A little cheesy, but with humour and skill, the latest Cadillac model appears in Edgar's driveway. His mother, Winona Ryder, reprised her 1990 role written by Tim Burton for this mini-production, noticed his difficulties especially when he is no longer given a lift by the bus driver because of his strange appearance. 
‍
As always, Chalament did not let us down in this short but emotional work. To embody and authentically serve such a complex role to the audience in such a short period of time is the true art. 
All in all, the clip is a real marketing goldmine. Despite its very obvious promotional function, it manages to make the viewer go from sad to happy in a matter of seconds and leave them with a smile.
‍