The Artist Special-K Leveling Up
When googling "Special-K" you see a variety of things. Between morning cereal, Ketamine and the widely known Placebo song you will find innocent looking blue eyes with a somewhat avangard style.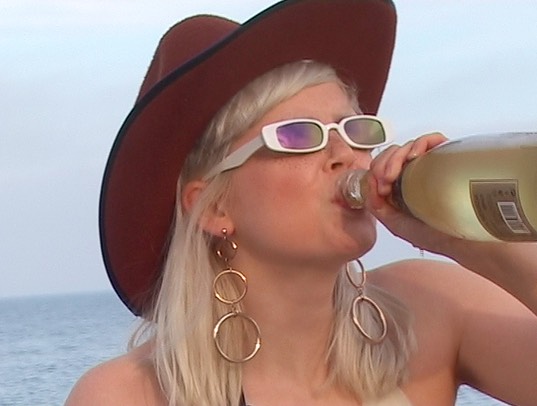 ‍

The multitalented artist Katrín Helga Andrésdóttir was born in Norway and raised in Iceland.
Katrín is educated in Piano, finished her degree in the Fine Arts and is working on a solo project whilst still being an active member in three bands (Reykjavíkurdætur, Ultraflex, Kriki). In addition to all this she finds the time to film not only her own music videos but also videos for artists such as Jae Tyler and the band Pristine Babe. Special-K is a somewhat lowkey artist who can earn a solid living from her creativity and the various talents she has acquired.
I had the opportunity to visit the distinguished artist in her studio in Berlin, a dark and stuffy workspace somewhere between Friedrichshain and Kreuzberg. Surrounded by old instruments, life-sized speakers and a desk filled with screens and mixing tables, Katrín welcomes me with a warm embrace and hot tea. Meanwhile her best friend and engineer Salka is working on her newest EP called "LUnatric thirST".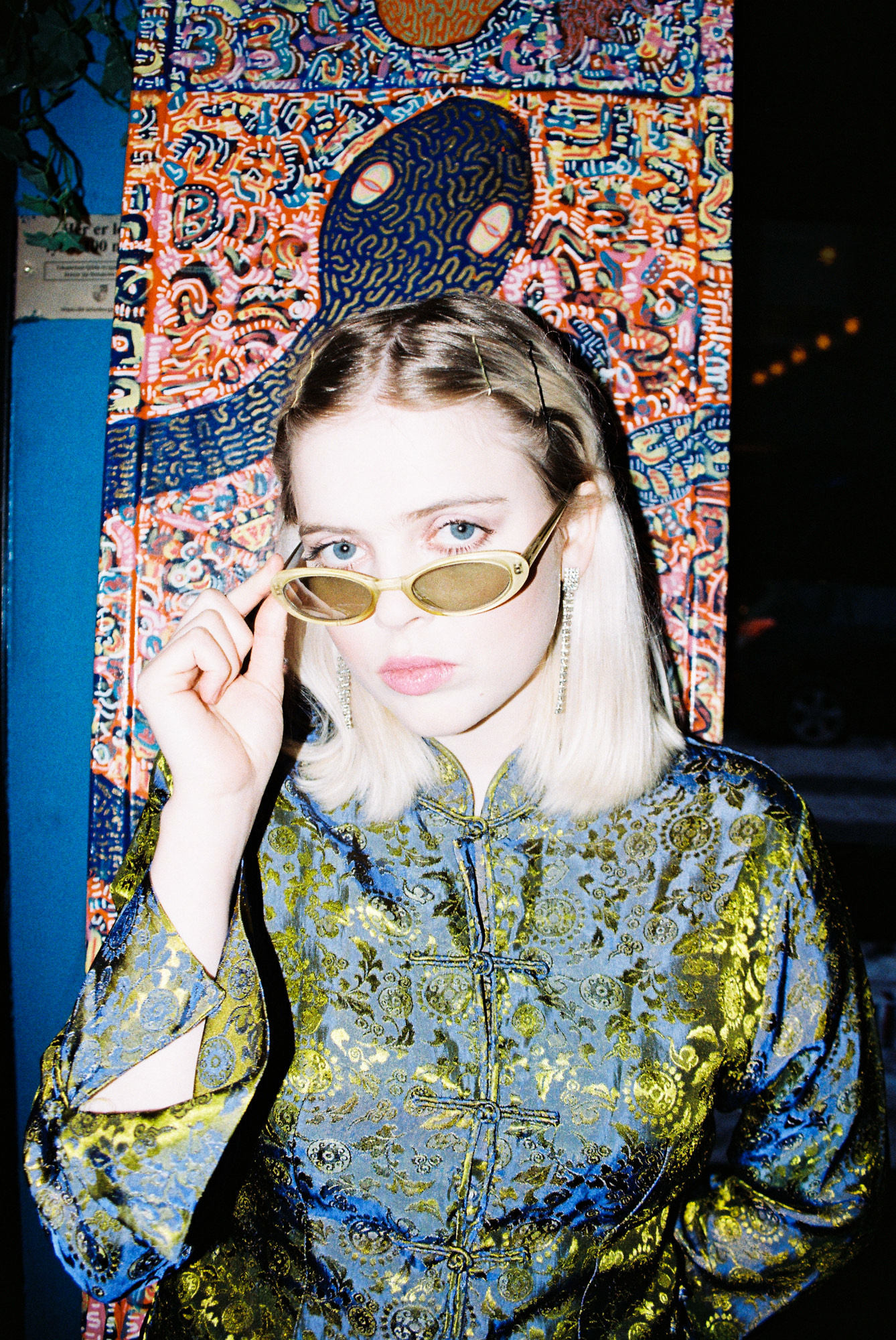 "The name came to me after a night of partying, when I realised that the songs I thought were about love, were actually just about lust. The two emotions can be confusing. I wrote most of the songs after I moved to Berlin about a year ago and gradually got familiar with the big urban loneliness. A type of loneliness I hadn't encountered in my small hometown of Reykjavík". In her first album "I thought I'd be more famous by now" the Icelandic singer speaks on unfulfilled dreams in this time of Tinder and social media. The amazing aspect to this album was that she released a music video to each of her songs with artist she had befriended. She combined pop culture references with bizarre and vivid lyrics that resonate with her listeners. Katrín plans on blessing her listeners yet again with unique visuals for the upcoming album. For the first track on the album "Quest to Impress" Katrín felt inspired Joanna Newsom's live videos: "I was so impressed by her ability to play such complicated arrangements on the harp while singing tricky melodies, that I wanted to make something challenging for me to play. The outcome was Quest To Impress". The single starts off with a Piano intro played on her toy piano. Katrín performed a few of her new singles at several of her live performances in Berlin that left the audience speechless, including her "No-Kidding-Festival" performance, her appearance at the "amSTart" event at the Hau2 and at the Launch for the Mai-Magazine's latest issue. Her one-of-a-kind high pitched voice and creative lyrics make Special-K one of the most charismatic and authentic artists in Berlin's underground scene today.
Julius Rueckert

---