Wes Anderson's trailer for his new film Asteroid City is out now, and it promises to bring to the cinema yet another exquisite, quirky comedy—just the way Anderson does. The film features a stunning cast of A-Listers, starring Tom Hanks, Scarlett Johansson, Hong Chau and Margot Robbie. But featured are also Jeffrey Wright, Tilda Swinton, Bryan Cranston, Ed Norton, Adrien Brody, Liev Schreiber, Hope Davis, Stephen Park, Rupert Friend, Maya Hawke, Steve Carell, Matt Dillon, Jason Schwartzman, Willem Dafoe, Tony Revolori, Jake Ryan, Grace Edwards, Aristou Meehan, Sophia Lillis, Ethan Lee, Jeff Goldblum and Rita Wilson—and aliens who converge in a far removed world.
Asteroid City is the director's French Dispatch follow-up, both of which Roman Coppola has co-written—in addition to the acclaimed Isle of Dogs. The trailer was released two days ago with an official synopsis that reads: "The itinerary of a Junior Stargazer/Space Cadet convention (organized to bring together students and parents from across the country for fellowship and scholarly competition) is spectacularly disrupted by world-changing events."
The story is set in the 1950s in a fictional American desert town that aliens visit and such circumstances force the inhabitants to remain within the periphery of the town. The film is undoubtedly a wistful fantasy that feels remote and eccentric, a testament of Anderson's celebrated distinctive visual aesthetic and style—or so it seems.
Judging by the trailer, Asteroid City is the epitome of the Anderson-esque aesthetic: dreamlike and sinuous, nostalgic yet fantastical and out of reality. The colour palette is rich, saturated and prominent that along with his signature symmetric style captures Anderson's extravagant imagination executed with delicacy. The world premiere of the film will take place at the 76th Cannes Film Festival in May, and it will be released on the silver screen in some selected theatres on June 16, and in the rest of America on June 23, 2023.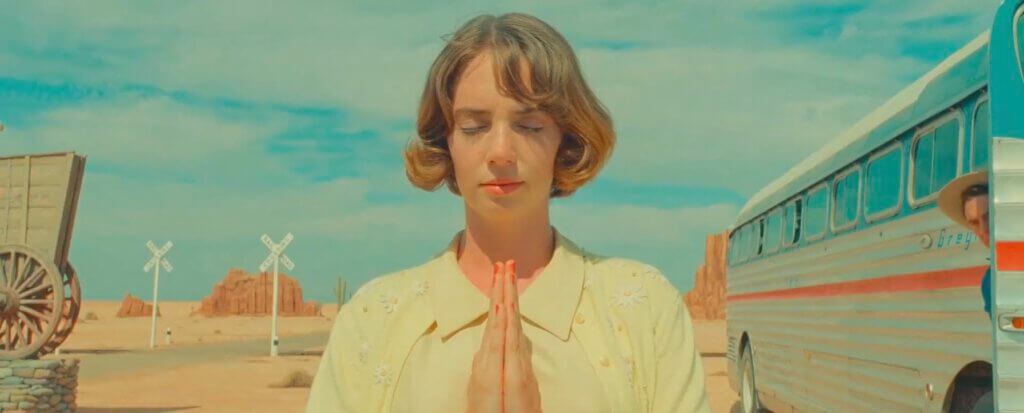 This year will see more of Anderson's work as the Netflix-backed production The Wonderful Story of Henry Sugar, a story based on the Roald Dahl book, is slated to premiere this year too. Among Anderson's best films are The Grand Budapest Hotel (2014), Moonrise Kingdom (2012) and Isle of Dogs (2018), praised on an aesthetic level for the lighting, colours and incredible set design, and on a narrative level for the cast of actors and idiosyncratic script. Now the question is, will this film continue to ascertain Anderson's obsession for film as a visual medium the way we know it, or will it capture other layers we haven't seen before?