A wood-cutting figure wrapped in whole body chessboard pattern, a sunbathing woman in the deckchair drinking deceptively real Bloody Mary and a face masked woman caught naked in the dark. What they have in common? In Candy Oscuro's series "Housewife Fetish" the 21 years old artist presents various existing forms of fetishism through fashion.
‍
‍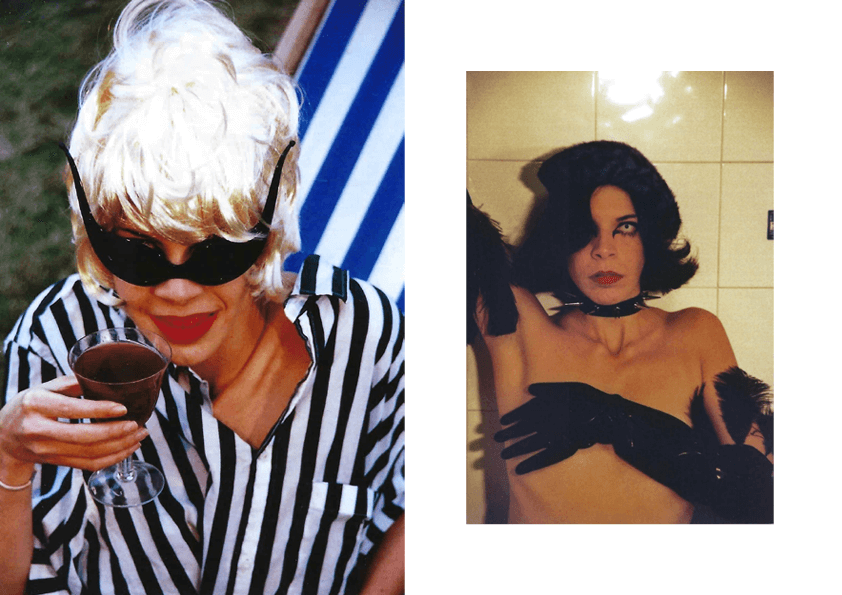 ‍
‍
"I had the idea of a housewife who would go to the countryside as a way of escapism, to unleash her fetish.", the artist says. He finds it interesting to deal with the variety of human fetishes and shows different fetishes with each look.
"For example, in the picture with the blonde wig and the cup I wanted to show vampirism. It's a fetish where people believe they are real vampires and behave in a way they think vampires would. Drinking real blood, for example." Especially since it is a topic not accepted by society, most people pursue their fetishes in secret. Candy's work now, allows an open insight into this unknown and bizarre world.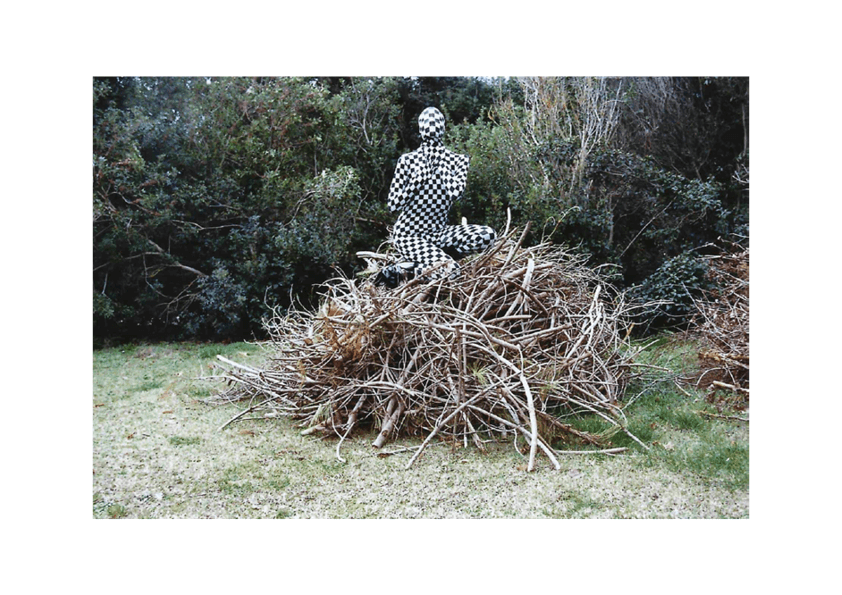 In his cinematic, avant-garde aesthetic Candy created space out of place and time. His pictures could have been already taken 50 years ago, but also just yesterday in your neighbours garden. Subtly it shows that fetish happens and has happened everywhere and anytime around us.
‍
‍
‍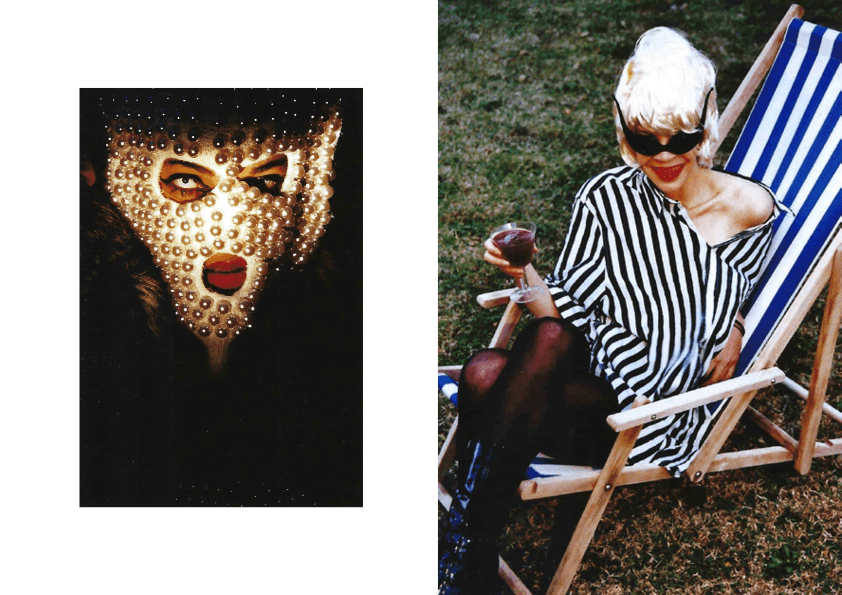 ‍
‍
Searching for hidden message in the icy eyes of the housewife, you wait a long time, as for her she lives a very normal life. One message TITLE draws from this is: If something has coexisted and evolved for as long as human fetishes, why not talk about it openly?
‍
‍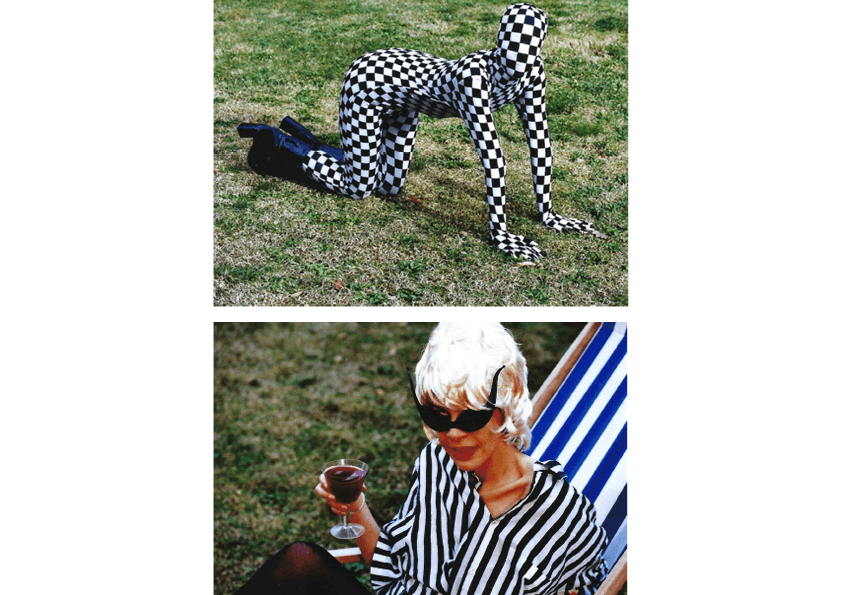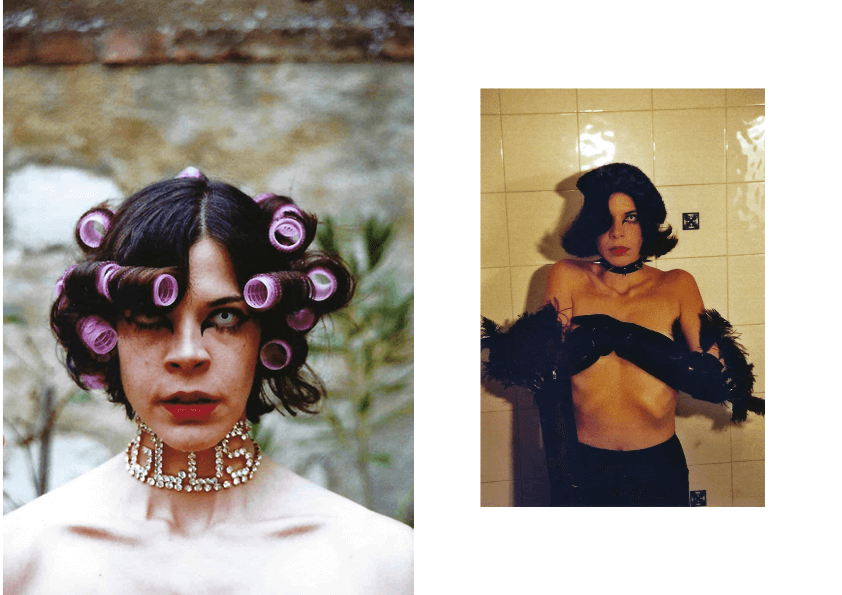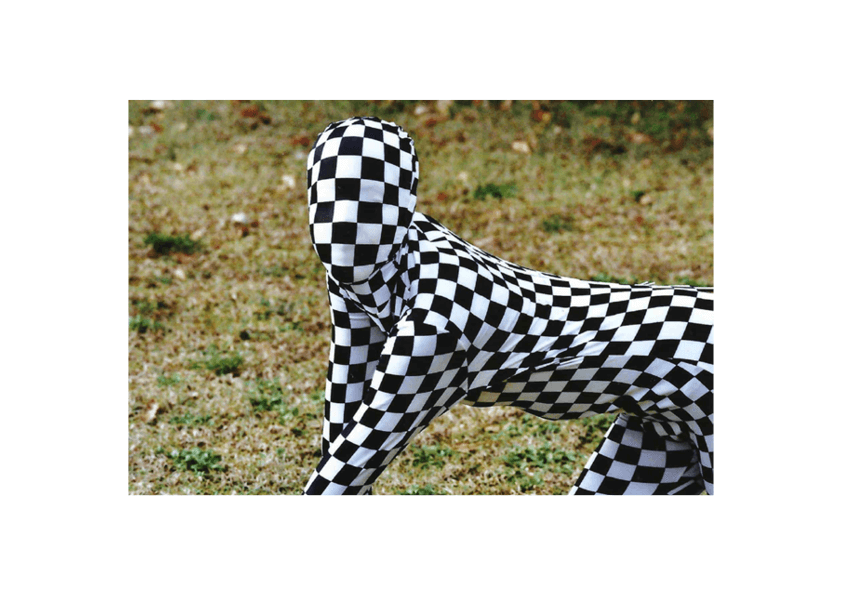 ---
Photo: Candy Oscuro
Styling: Candy Oscuro
Hair& Make Up: Candy Oscuro
Headpiece: Candy Oscuro
Muse: Elisa Cabbai
‍
Instagram: @candyoscuro