Since his humble beginnings in 1989, renowned artist Shepard Fairey has traversed an extraordinary artistic journey that has firmly established him as a pioneer of street art. As his creative prowess flourished, Fairey's captivating artworks transcended the boundaries of galleries and can now be admired in prestigious art showcases spanning the globe. Moreover, Fairey's artistic prowess has expanded beyond the realm of visual art, as evidenced by the remarkable success of his clothing company, OBEY. In fact, OBEY recently celebrated the inauguration of two new European stores, each exuding an urban essence and embodying Fairey's visionary spirit. These dynamic new retail spaces, located in the vibrant cities of Paris and Amsterdam, serve as testament to Fairey's ceaseless dedication to artistic innovation and his unwavering commitment to street culture.
While Germany may not be graced with a forthcoming OBEY store at the moment, the absence of this urban haven has not deterred the creative force that is Shepard Fairey from leaving an indelible mark on the nation's capital. With resolute determination, Fairey recently unveiled the awe-inspiring OBEY Berlin Art Space, nestled on Inselstrasse 13 in the heart of Berlin-Mitte. Serving as a beacon of inspiration, this art space is Fairey's latest endeavor, following the resounding success of the inaugural Amsterdam location. By establishing this second art space, Fairey aims to cultivate a vibrant hub within the local art scene, providing a captivating nexus for both emerging talents and established artists from Berlin and beyond.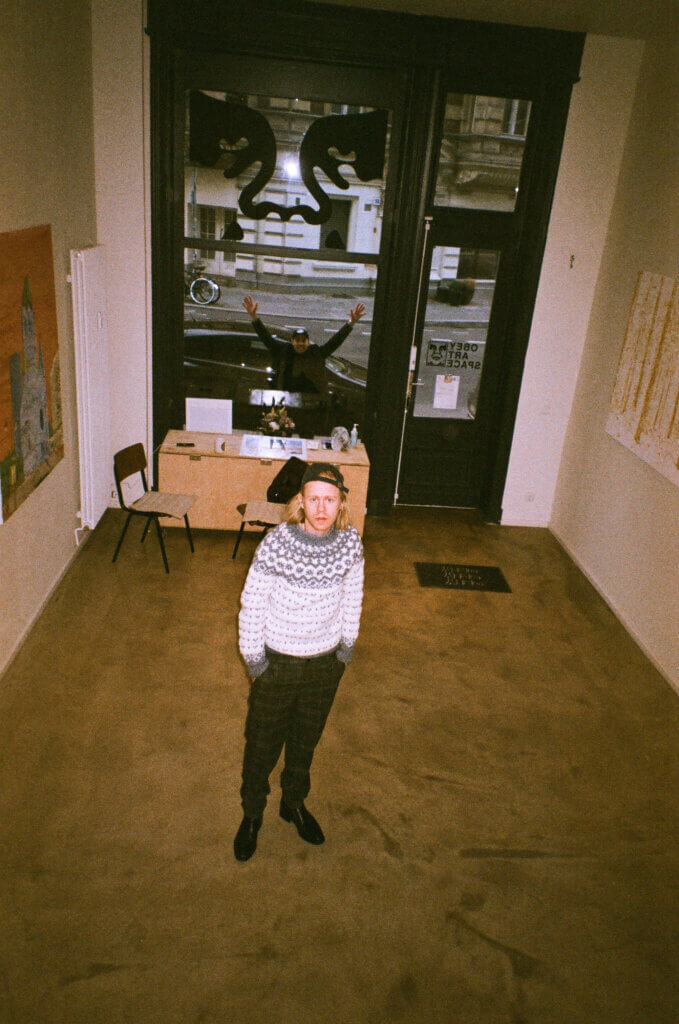 In March of this year, the OBEY Berlin Art Space embarked on its grand opening with an extraordinary exhibition titled "In Berlin," featuring the incredible works of Norwegian artist Axel Vindenes. Born in 1986 and celebrated as the front man of the Norwegian band Kakkmaddafakka, Vindenes has undoubtedly left an indelible mark on the world of art. Initially embracing the world of painting in his hometown of Bergen back in 2013, Vindenes honed his distinctive impressionistic style under the tutelage of the esteemed artist Arvid Jarle. The exhibition in Berlin marked a momentous occasion for Vindenes, as it served as his premiere in this vibrant city. However, it was not his first foray into the art world, as his debut exhibition had taken place in 2016. Berlin, in particular, holds a special place in Vindenes' heart, as he has been captivated by the city's relentless pace and intense energy during his previous visits. In an attempt to capture and convey this mesmerizing allure, Vindenes expertly depicted various scenes, including his rendition of the iconic Gedächtniskirche and a breathtaking skyline view of the Mühlendamm Bridge.
What truly sets Vindenes' exhibition apart is his chosen medium of expression – oil on canvas. This unexpected choice undoubtedly surprised attendees, as it deviated from the anticipated aesthetic typically associated with a streetwear brand's art event. The diverse array of visitors was captivated by Vindenes' unique artistic approach, further exemplifying the universality of art's appeal. Building upon the resounding success of this inaugural exhibition, the OBEY Art Space Berlin is committed to consistently showcasing captivating exhibitions that capture the essence of artistic expression. Indeed, the next exciting exhibition is already eagerly anticipated and is slated for the end of April.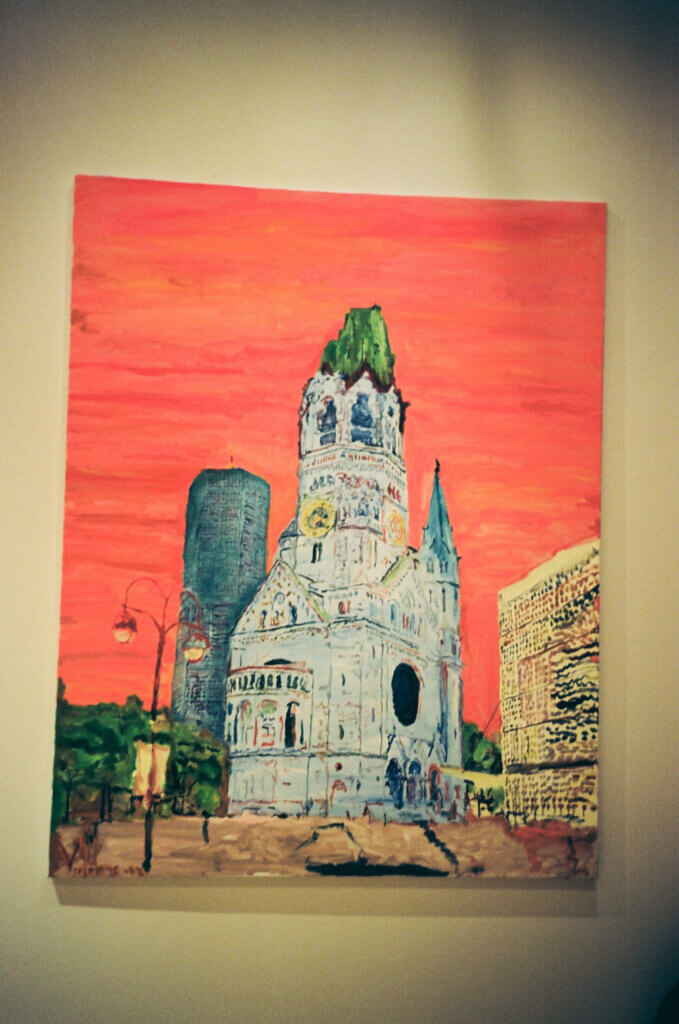 His style of painting with oil on canvas was surely something most people would not expect from an art event presented by a streetwear brand and that was visible in the diversity of visitors.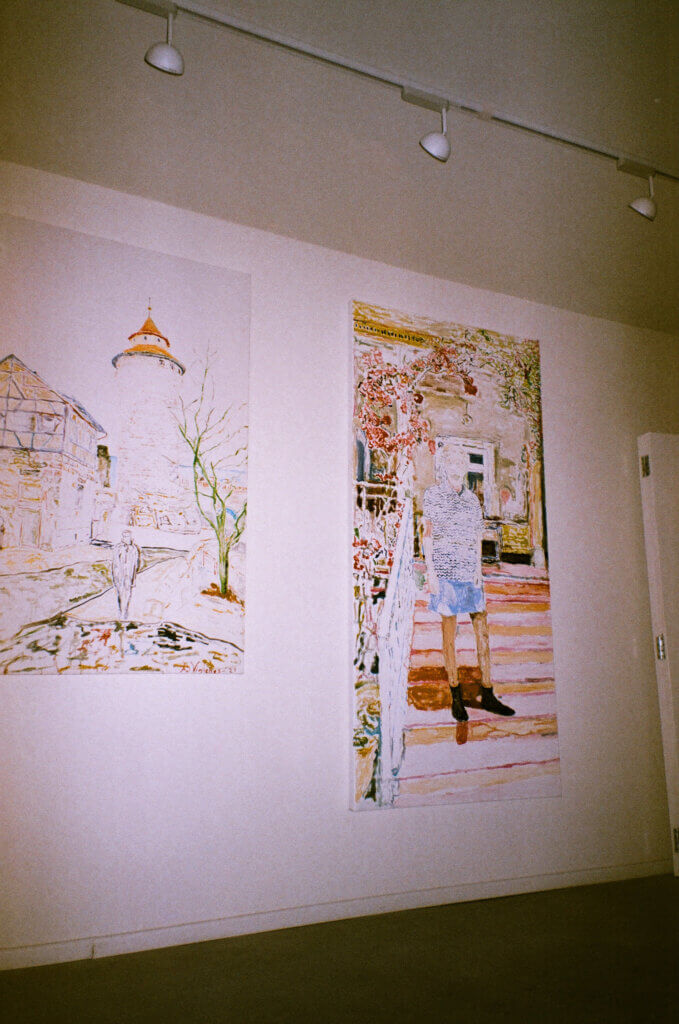 The OBEY Art Space Berlin will from now on display exhibitions on a regular basis with the next one to be scheduled for the end of April.
More information about Axel Vindenes can be found here: www.studiovindenes.com
Photos by: www.instagram.com/_bargeld_