Since he created his first artworks in 1989, artist Shepard Fairey has come a long way. Nowadays hailed as the founder of street art, his art is exhibited in galleries all over the world and his own clothing company, OBEY, recently opened up two new European stores (Paris and Amsterdam).
No store for Germany is in planning stages right now, but that did not stop the street culture giant from leaving his mark on the German capital, because he just opened up the OBEY Berlin Art Space at Inselstrasse 13 in Berlin-Mitte. Fairey's goal with starting another art space (the first one opened in Amsterdam) is to give the local art scene a new contact point for exhibitions by upcoming and established artists from Berlin and every other part of the world.
For their opening event this March they invited Norwegian artist Axel Vindenes to showcase his exhibition "In Berlin". Vindenes was born in 1986 and is know as the front man of Norwegian band Kakkmaddafakka.
He started painting in 2013 in his hometown of Bergen and refined his impressionistic style under the mentorship of artist Arvid Jarle.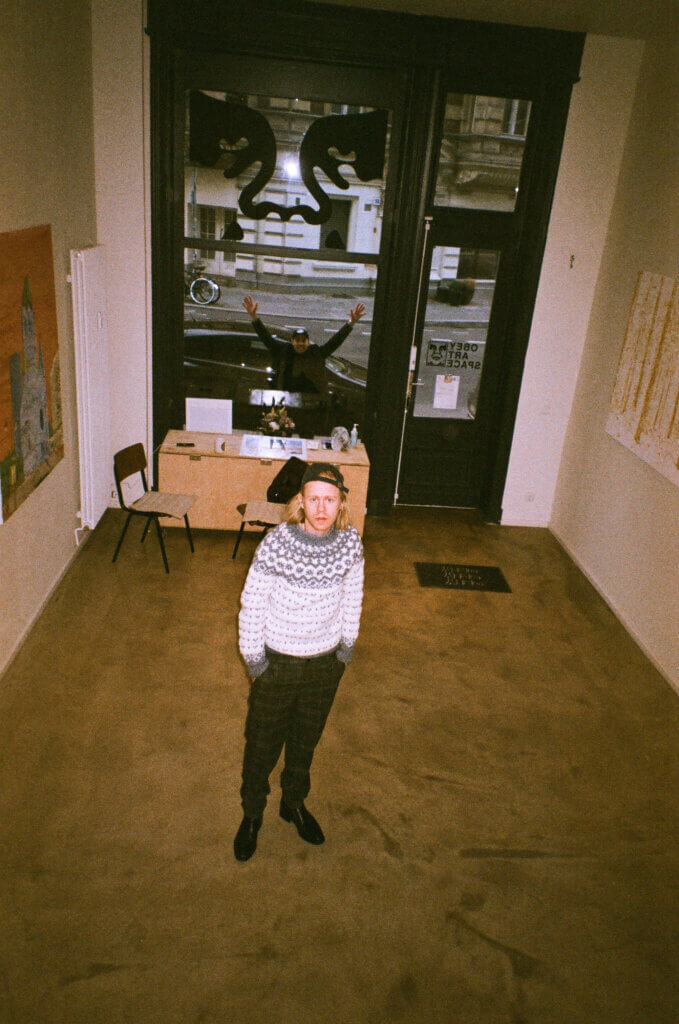 The exhibition was the artist's premiere in Berlin (his debut exhibition was held in 2016), but he notes that Berlin is a city that has been very special to him ever since.
"With every visit I was fascinated by the speed and intensity of life here. I tried to depict this fascination in my paintings", he says.
That's why among other things, Vindenes' version of the Gedächtniskirche or a skyline view of the Mühlendamm Bridge were on display.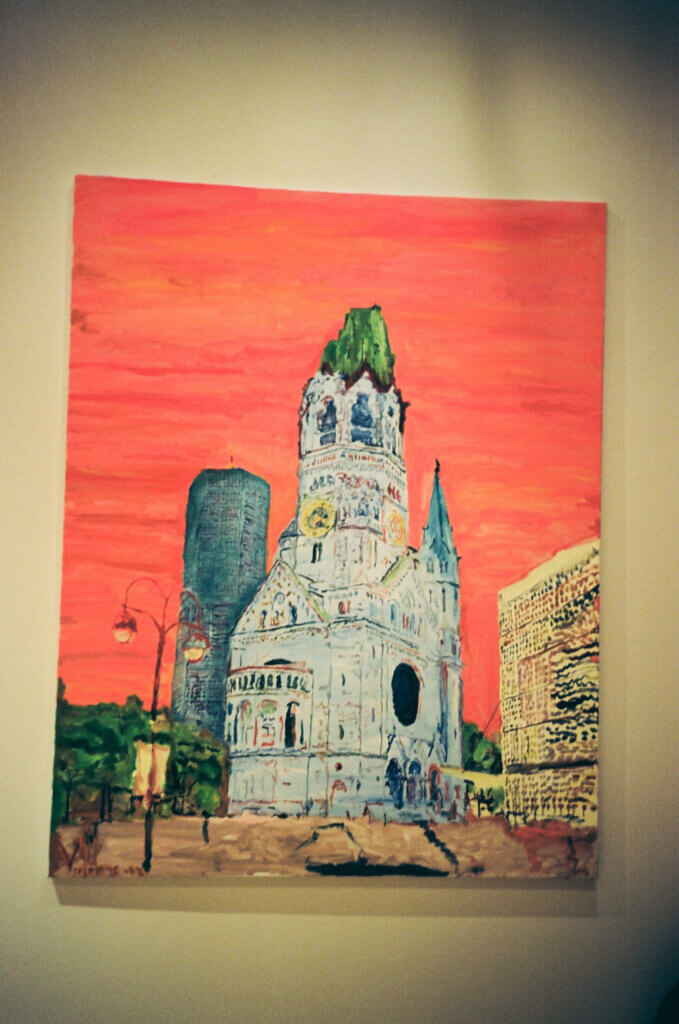 His style of painting with oil on canvas was surely something most people would not expect from an art event presented by a streetwear brand and that was visible in the diversity of visitors.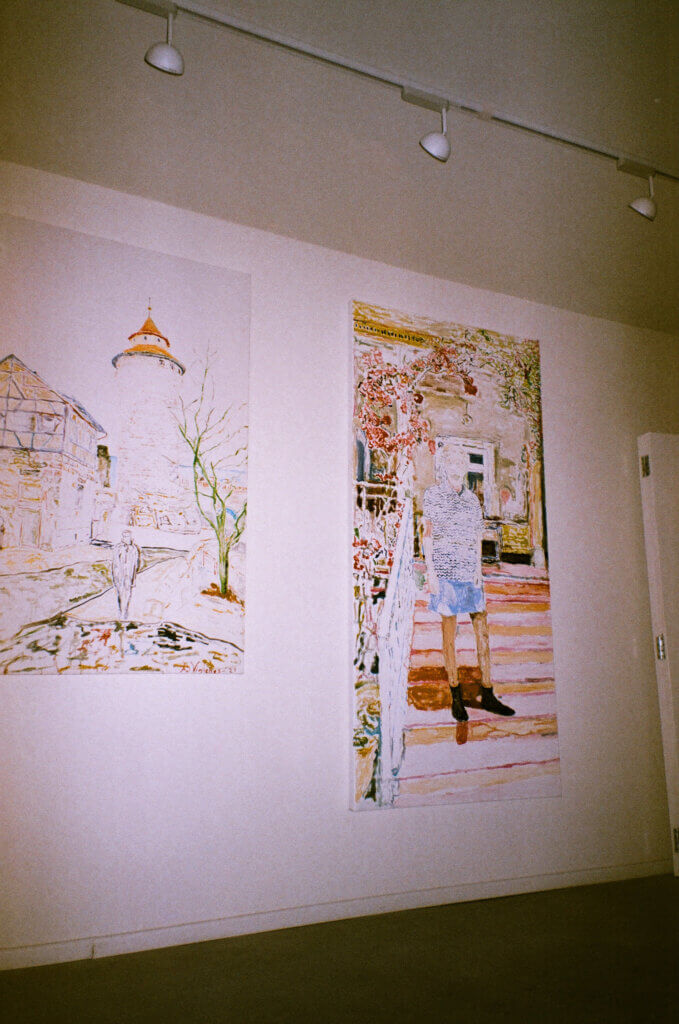 The OBEY Art Space Berlin will from now on display exhibitions on a regular basis with the next one to be scheduled for the end of April.
More information about Axel Vindenes can be found here: www.studiovindenes.com
Photos by: www.instagram.com/_bargeld_