"The Great" is a must-watch satirical adaptation of the story of Catherine the Great, one of the most famous and powerful women in world history. The show's lead role of Catherine is played by Elle Fanning, who defies expectations with her sweet appearance and delivers an outstanding performance that leaves viewers awed. The show follows Catherine's journey from a naive and romanticized idea of marriage to Emperor Peter (Nicholas Hoult), to playing the role of a docile and adventurous wife to pursue her own plans.
Catherine's attempts to found a school for ladies are nipped in the bud by her husband, the emperor, and she soon realizes that she must play her role in order to pursue her own plans. Along with a few trusted people at court, she plans a macabre and revolutionary strategy to overthrow the king from ambush and shape the country according to her own ideas. The show is a well-crafted drama that keeps the viewers hooked from the beginning to the end.
Despite the show's humorous and modern depiction of the tsar's court, the seriousness and core of Catherine's story are never lost. Elle Fanning's acting success is evident throughout the show as she portrays Catherine's determination so authentically that it seems like she knows how a woman in a patriarchal world can get every plan carried out. The show's exaggerated costumes and baroque stage set make it look like a puppet theater and add a unique flavor to the visual appeal of the show.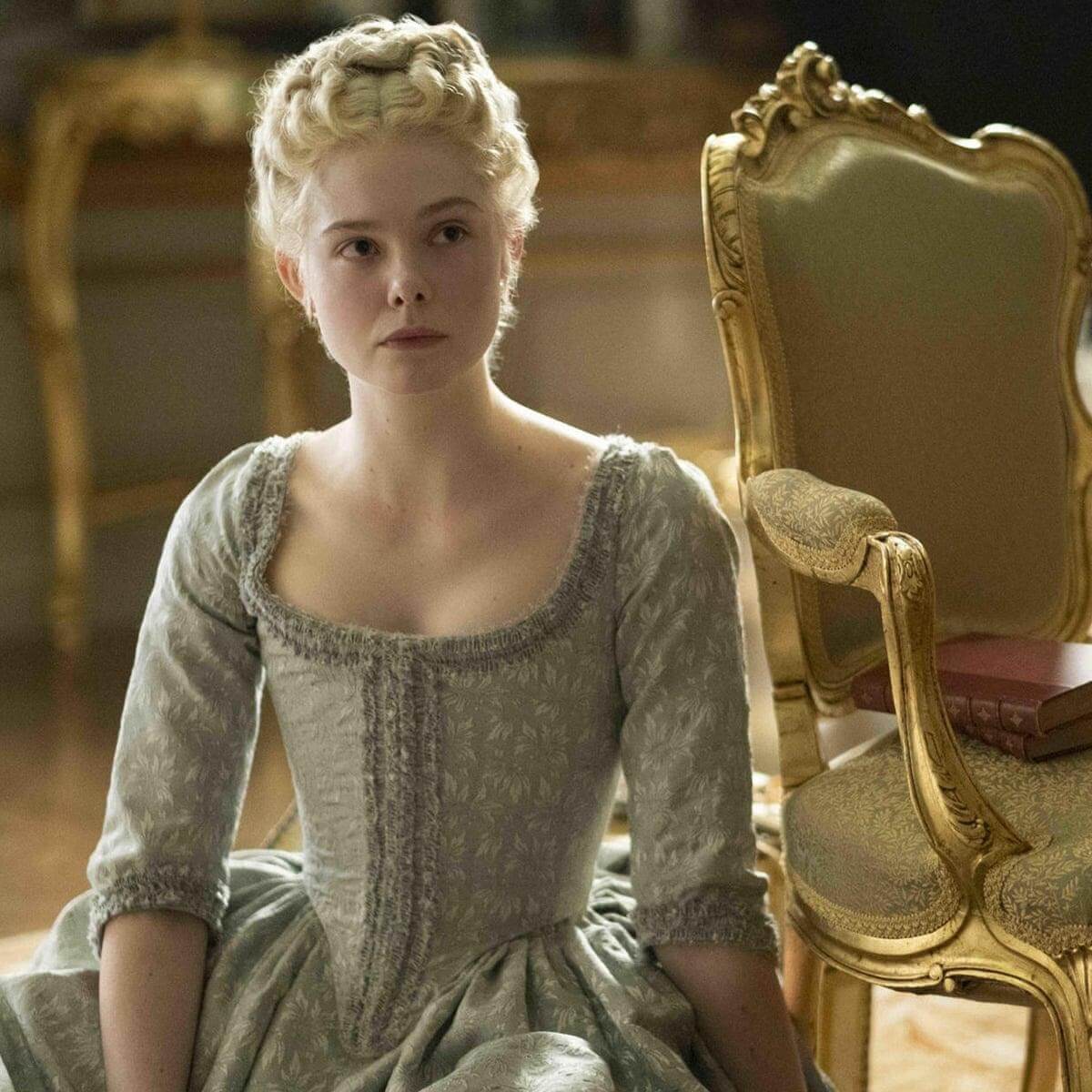 All in all one can say that "the Great" offers enough food to satisfy fans of exciting and dramatic series despite the comedic basis.
For fans of exciting and dramatic series, "The Great" offers enough food for thought, even with its comedic basis. However, it's important to note that the show's footnote "*contains occasional historical facts" reminds viewers that it's an exaggerated and colorful version of the original story. But despite this, the viewers will quickly develop empathy for Catherine, especially when compared with the other female members of the court. The show's modern and satirical adaptation of Catherine's story is a must-watch for anyone who loves a good period drama with a comedic twist.
"The Great" is a show that balances the humor and seriousness of Catherine's story with remarkable precision. Elle Fanning's exceptional acting talent and the show's impressive visual appeal make it a treat for the viewers. For fans of historical dramas, this show is a must-watch as it offers a unique and refreshing perspective on a well-known story. Whether you're looking for a good laugh or a thrilling ride, "The Great" has got you covered.