The word tjejer – /ɕɛjer/ is Swedish for girls and is tattooed on Emma Nydén's friend's butt. This tattoo is the name giver for Emma's directorial debut about female masturbation and sexual liberation. The Berlin-based artist initiated this project in the context of her bachelor's degree and her passion about feminism.
‍
The three minute long short film was shot in Berlin with the cast of five female-identifying students. With Tjejer, Emma tells the story about these five women, who are represented in different scenarios that reveal their preferred masturbation rituals. The sensual and metaphorical visuals are supported by the soundtrack that includes samples from the shoot and empowering statements like "It's your lust, not anyone else's".
‍

Tjejer is Emma's attempt to enrich the media landscape with artistic material on the subject of normalising female pleasure. Furthermore, the film can be seen as a critique of the way that womxn are perceived and represented in the media. For the directress it was important to show women being sexual and sensual independently from society and the male gaze. Click HERE to watch the full film.
With the following interview, TITLE Mag would like to support Emma Nydén, celebrate sexual freedom and normalize female masturbation.
‍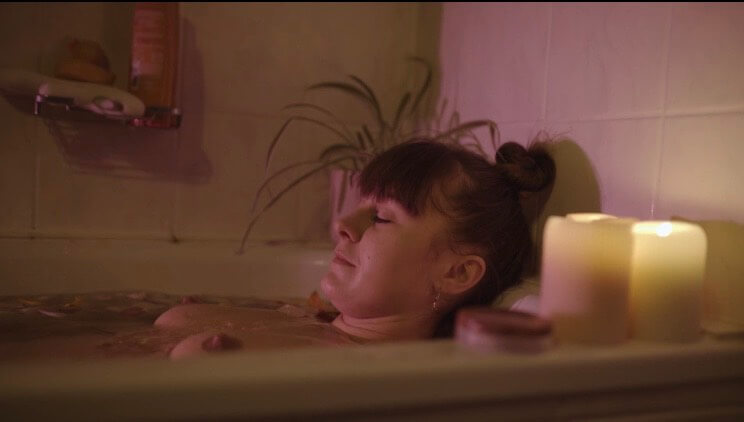 ‍

TITLE: Emma, please give us a brief introduction to yourself and tell us how you came up with the idea for Tjejer.
Emma: I'm a producer and songwriter originally from the west coast of Sweden currently finishing up my bachelor's degree in Music Production & Sound Engineering in Berlin. I came up with the idea for Tjejer when I was talking to some friends about sexual education in Swedish schools. We were chatting about how it was lacking so much information when it comes to masturbation, sexual orientation, sexual identity etc. Specifically for girls it was mostly talks about your periods and your reproductive symstem not so much about masturabtion or sex. We also talked about our own relationship to our sexuality and lust and it just struck me how different we were and how some of us have never even masturbated and why that was. My thoughts also went to my two nieces who are 8 years old now and I was thinking about how they see themselves and how I hope that when they're at that age that they're encouraged to explore themselves and have fun because it makes a world of a difference. So then I decided I wanted to make a short film that showed womxn exploring themselves and celebrating their sexuality.
TITLE: What has to change about the ways in which the media portray women's sexuality?
Emma: I feel like the media still generally portrays women through this one-sided type of sexual expression either you're this super sexual woman or a more timid prude one. We need to have a more nuanced picture of how women are and just better representation. The realness of it, show the underbite, clenching toes and silent orgasms too haha.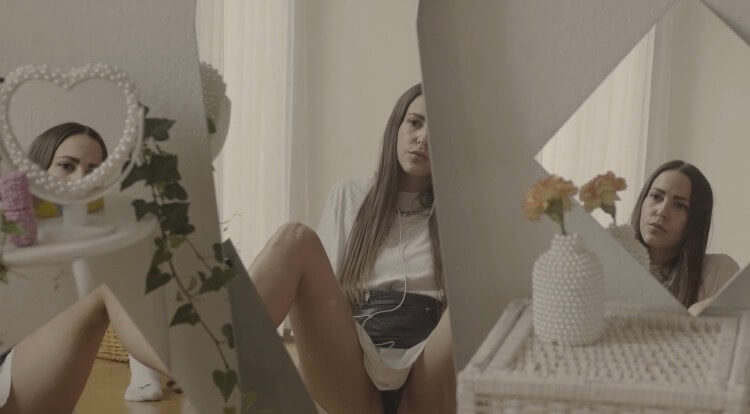 ‍
TITLE: In the soundtrack you hear a woman's voice repeatedly say "It's your lust, not anyone else's". Do you think womxn need to reclaim their lust?
Emma: Yes, I think it's a part of the womxn's movement today to further reclaim our bodies just because it has never really been 100 % on our terms. I wanted the soundtrack to enhance the message that we're in control of our sexuality and lust. Personally I've more often then not tapped into other people's lust and feelings when having sex and have forgotten myself in the process which has resulted in anxiety and a sense of detachment to it. Through the years women have been told that their lust haven't really mattered and you can see that when it comes to rape, nagging sex and how women are percieved in society in general. Society is generally more focused on the male orgasm and pleasure which I think a lot of women are tired of. So by going back and finding your own lust through masturbation or sexual exploration gives for a better sex life and a healthier relationship with yourself and the person you have sex with.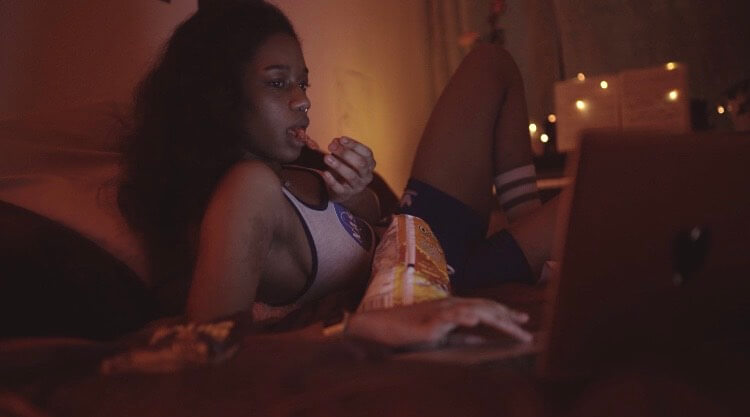 ‍
TITLE: What kind of reaction to your short film are you hoping for?
Emma: That womxn are inspired and excited to explore themselves and that their lustis coming from within instead of from somebody else.
TITLE: How can we shake off the taboo around female masturbation and normalize female pleasure?
Emma: With getting it up to the surface, talking about it more, showing it more on TV, online everywhere. The more you talk about it and show it the more normalized and less stigmatised it gets.
‍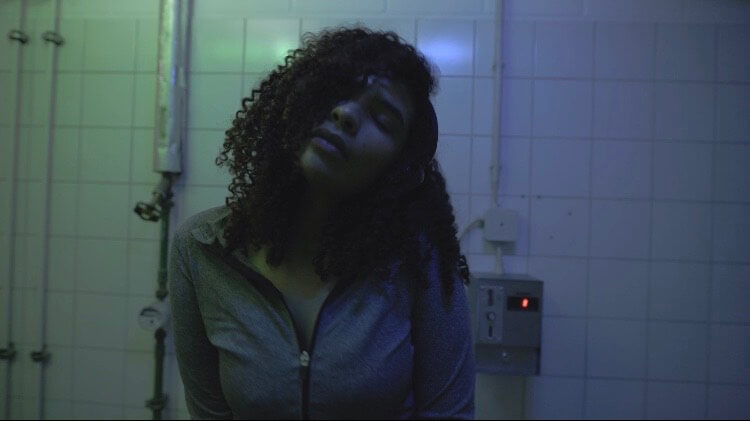 ---
Credits:
‍
Producer: Cleo Spiro
DOP: Emma Guiliani
Gaffer & editor: Brenda Yong
Set designer: Alba Llach
Sound: Isabelle Schmitz
Stylist: Yyulia Maltseva

Cast: