What had the Title Editorial Team on their radar the last month and what kept us on our toes? What kept us busy and what could we not take our eyes off of? Here are the answers: We collected the most notable, fun and outstanding news and recommendations from fashion, culture and music for September 2022.
---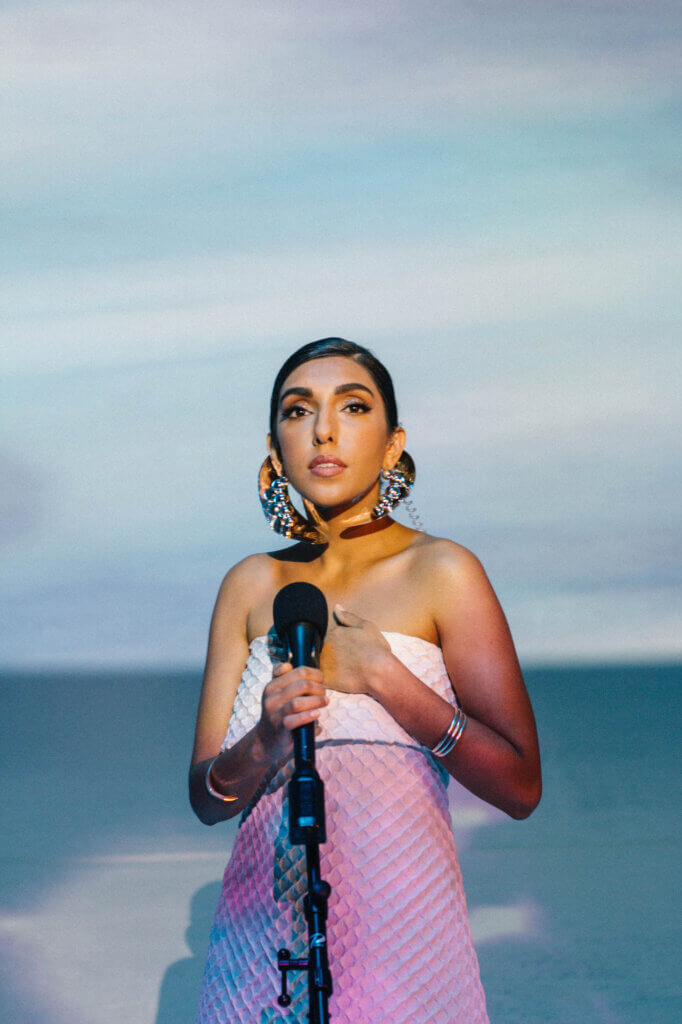 #1 – Rupi Kaur World Tour
That poetry is being reinvented is true and if you wanna witness how's that happening get yourself a ticket to see Rupi Kaur who is on tour until the end of October in Europe, and in November in North America. Rupi Kaur is an instapoet whose first two collections — milk and honey and the sun and her flowers — have sold more than 10 million copies together, and translated into over 42 languages. Rupi's size-bite affirmations and illustrations have gained her the fervent support of 4M followers on Instagram, and together with other instapoets, have reinstated an interest in poetry, writing on themes about migration, love, heartbreak, womanhood and human rights, among others, delivered in accessible language.
There aren't many South-Asian women notable in the entertainment industry and Rupi's performances aim to represent them whilst reflecting on issues that don't affect her directly but which she doesn't want to go untold. With great charisma and humor, her performances instantly spark empathy towards different realities and issues that young generations feel concerned about.
Rupi Kaur World Tour presents on October 18 at the Admiralspalast in Berlin.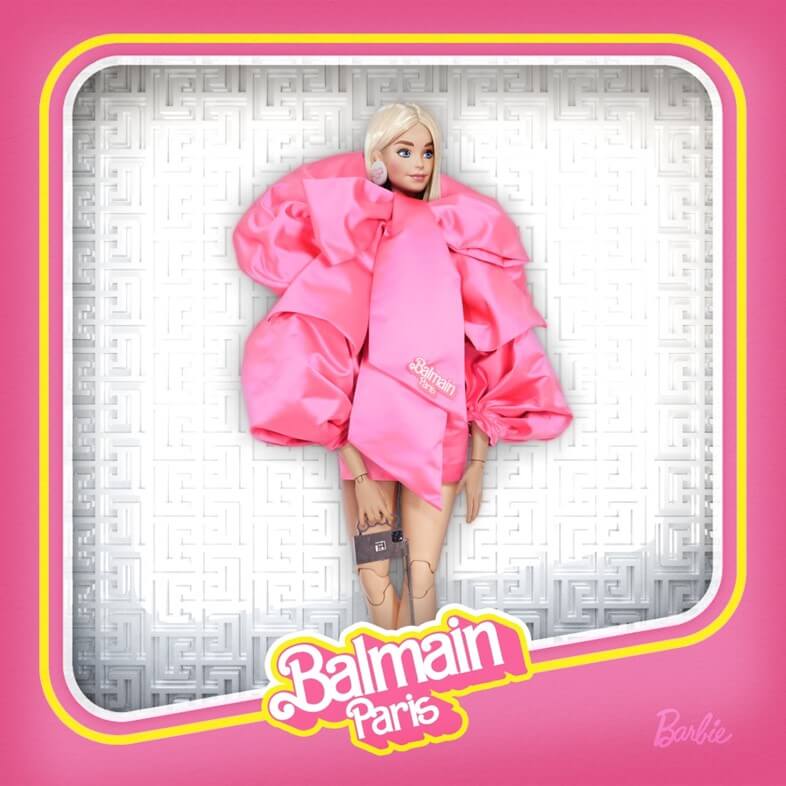 #2 – Balmain Barbie
Barbie is a Balmain Babe now!
It's been over 60 years since the American doll Barbie "came into the world" and became an icon of Western society, even pop culture. Some of us may remember the collaboration of many designers with Barbie, starting with Oscar de la Renta, who dressed Barbie in the early 1980s, followed by Giorgio Armani, fashion brand United Colors of Benetton and many others. Now Barbie has entered the digital world and is dressed head to toe in Balmain couture. A collaboration that no one expected. So 2022 really is the year Barbiecore!
Alongside the IRL collection, Barbie x Balmain will include three NFTs of one-off looks to be auctioned online, each of which comes with a doll-size physical design.
"For me, it's a lot more than just a commercial project. It's very emotional," Rousteing told the New York Times, reflecting on the shame he felt playing with Barbie dolls as a child. As such, the majority of the collection is meant to be genderless. "Having Barbie in my Balmain army, making a collection inspired by her where there are no boy clothes or girl clothes, is my small revenge. I think Barbie represents a joyful dream world. There's nothing wrong with a dream. But let's push the dream, and not the dream of the 1950s or 1960s, but 2022."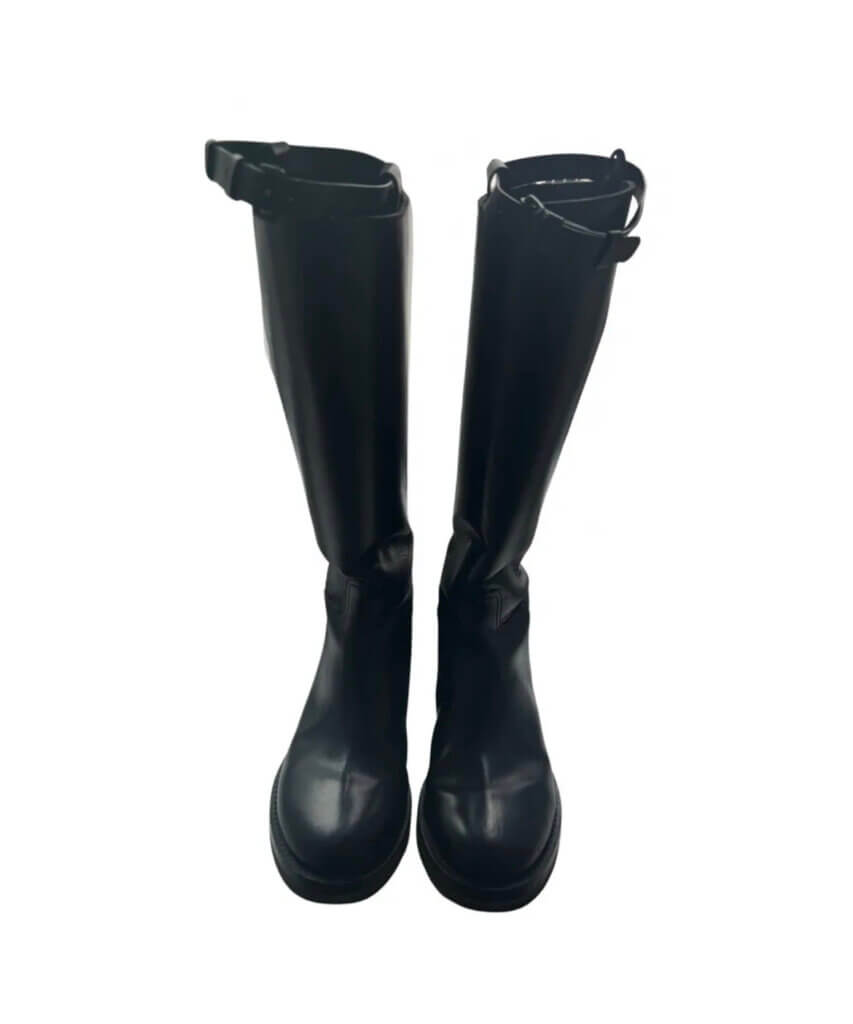 #3 – Anything pre-owned
Or in this case: these Ann Demeulemeester preowned boots on Vestiaire. Demeulemeester devotees know what makes them special:
The designer has spent the past three decades developing her own moody, romantic cosmos, expanding her vision through steady iteration rather than bounding from one idea to the next. Always blending punk energy with exquisite timeless tailoring and bold shapes.
The Antwerp creative has always walked her own path at her own pace and you can do the same with these amazing boots – ideal for Fall by the way. On various Second Hand platforms (such as Vestiaire Collective for example) are they even relatively affordable, but we still always recommend negotiating 😉
#4 – A New Gen Z Anthem
What happens when you combine a strong riot grrrl energy with 00's pop aesthetic? Honestly we wouldn't know either if we didn't trip over upcoming artist Baby Queen.
This is what we know about her so far:
As an early Taylor Swift super fan, Bella (her real name by the way) started writing her own songs at age 13 and recording them using an app called Mixcraft. Her father helped her distribute some demo tapes to friends in Cape Town, and when she was 15, she released some love songs online. Her sound remained rooted in pop, but blended with a more complex lyricism inspired by artists Bella had become a fan of since moving to the U.K. – Little Simz, Kate Tempest and Matty Healy of The 1975 – and she also used her talents as a multi-instrumentalist, playing guitar, bass, piano/keyboards, ukulele, banjo and even some drums.
Although pop has always been her foundation, she says her new music sounds more like mellow grunge, not clean pop – there's nothing clean about it at all.
In her songs, the young singer-songwriter talks about the influence of social networks on social ideals of beauty and how they are far from reality. Young, depressed and disillusioned with the London fashion scene, she had recently begun writing hazy guitar pop songs about the superficiality of the world she saw all around her.
South African-born newcomer Baby Queen is considered one of the UK's rising pop stars and has chosen to use her talent and music to become a role model for an entire generation. Definitely give her a listen on Spotify (and stay tuned for her upcoming album).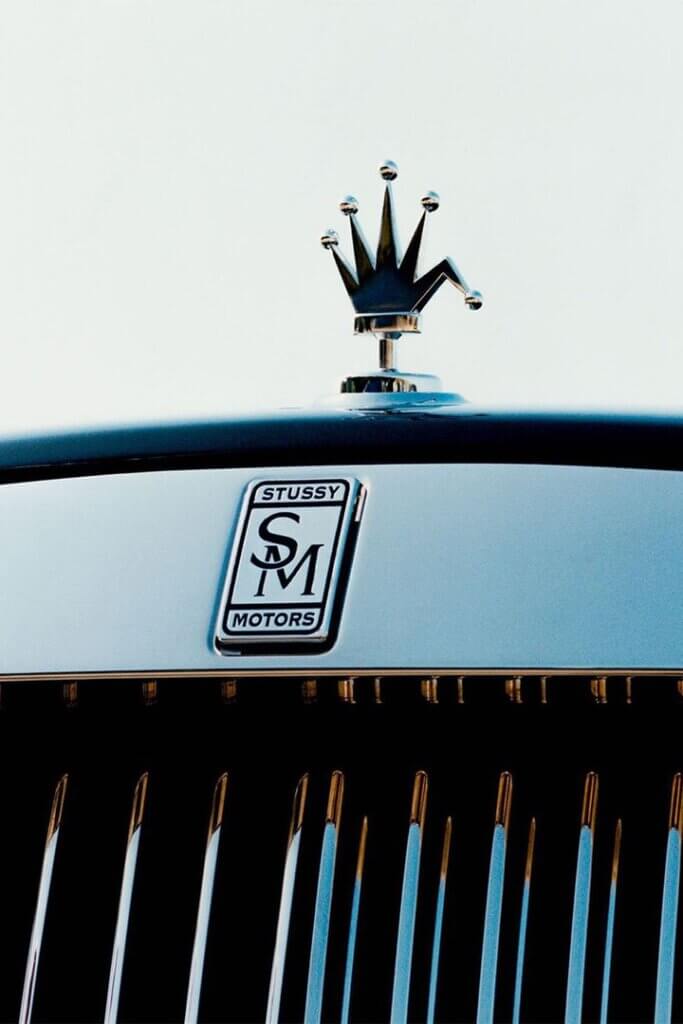 #5 – Ridiculous expectations of brands
Fashion outlets recently reported that streetwear brand Stüssy might be collaborating with what appears to be Rolls-Royce. No press release nor statement has been communicated except for a picture of a Rolls-Royce front grille featuring a custom Stüssy Motors badge and a Stüssy bent metal crown logo in place of the Spirit of Ecstacy.
And yes this wouldn't be the first time stüssy tabs into automotive industry. For example: SoCal Car Shop MOONEYES in 2016, a custom BMW M3 E36 which took to the Auto Club Speedway for Summer '18, and CRF450 dirtbikes shot in Baja for Fall '22. But what's essentially the most exciting and unique part about this collaboration is that there isn't any.
The image various outlets shared is simply a campaign image. Not a sneak peak of a new joint venture. A logo flip of an already established brand is a staple in streetwear and especially in the history of Stüssy.
But this is not just a small fashion faux pas of a few. It highlights in a significant way the high and often completely ridiculous demands consumers and the industry itself have on brands.
#6 – For Bitches
Talking barbiecore: The tiny bag from the Italian brand "Forbitches" has gained humongous momentum over the past several seasons.
ForBitches is a label of itty-bitty carryalls crafted out of cellulose diacetate, the same synthetic material that dolls are made of. There is also a slick, handmade leather version. The shapes are playful and girly.
One iteration is in the shape of a butterfly with a beaded handle; also in the mix are a bow shape boasting a rectangular jewel, a crescent moon with a face profile, and finally, a saddle bag with a B buckle. The pieces, which feel like a saucy accessory fit for a Bratz doll, come in perky hues like lavender, bubblegum pink, and cherry red, as well as in classic black and white. In short: A Barbie-esque fever dream.