TITLE'S SEPTEMBER PICKS
What had the Title Editorial Team on their radar the last month and what kept us on our toes? What kept us busy and what could we not take our eyes off of? Here are the answers: We collected the most notable, fun and outstanding news and recommendations from fashion, culture and music for September 2022.
---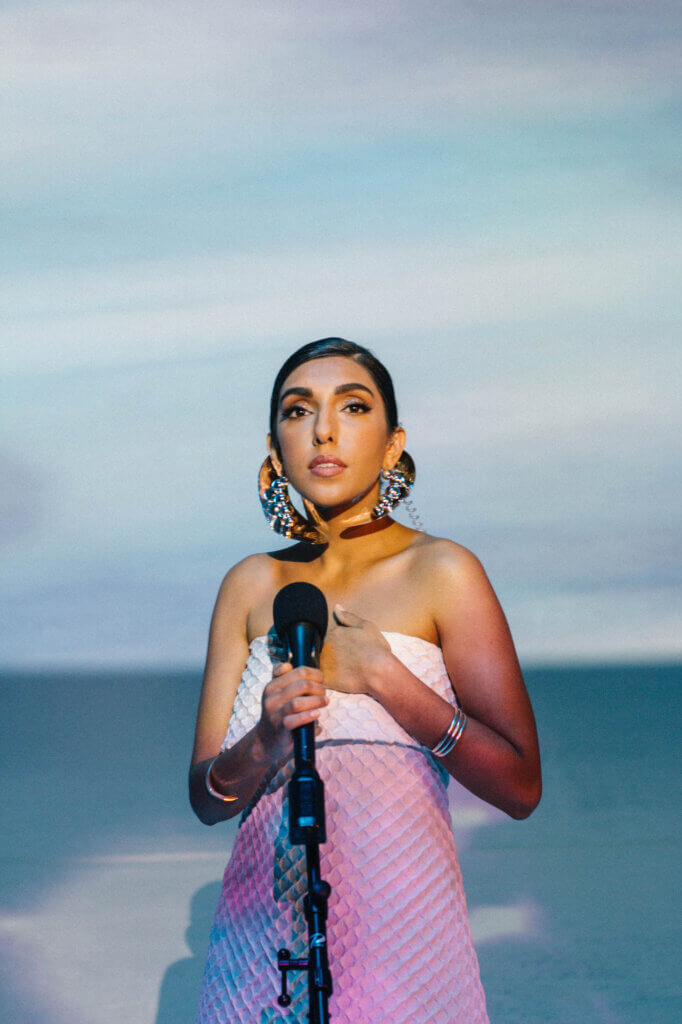 #1 – Rupi Kaur World Tour
Poetry is undergoing a renaissance, and if you want to witness the magic, secure yourself a ticket to witness Rupi Kaur's captivating world tour. Currently touring Europe until the end of October and North America in November, Rupi Kaur is an instapoet whose collections, "milk and honey" and "the sun and her flowers," have collectively sold over 10 million copies and been translated into more than 42 languages.
Rupi's bite-sized affirmations and compelling illustrations have garnered her a devoted following of 4 million on Instagram. Alongside other instapoets, she has revived interest in poetry by addressing themes like migration, love, heartbreak, womanhood, and human rights in accessible language. Rupi Kaur's performance at the Admiralspalast in Berlin is scheduled for October 18.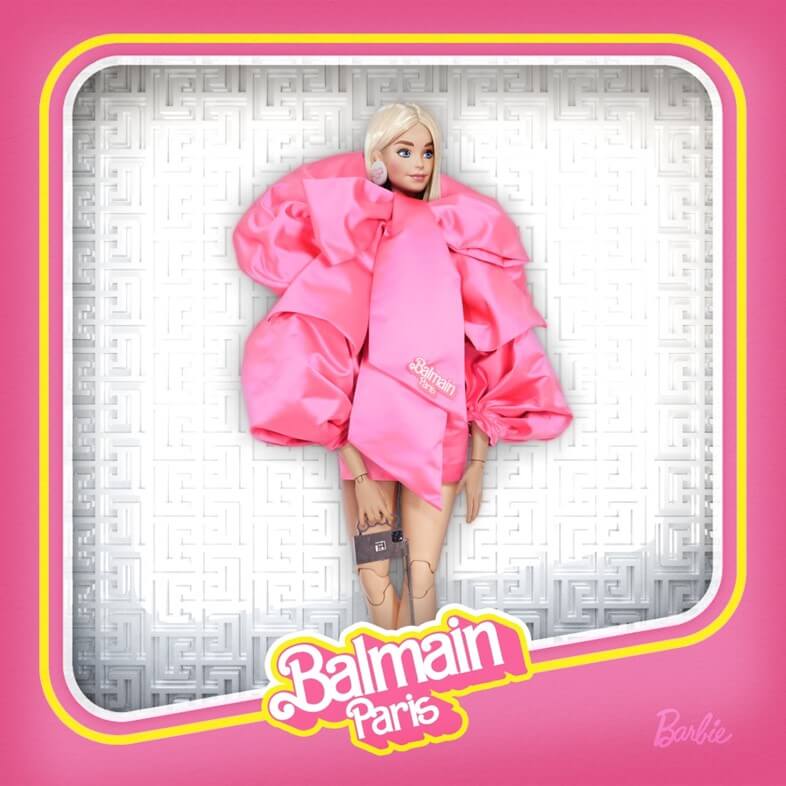 #2 – Balmain Barbie
Barbie is a Balmain Babe now!
Barbie, the iconic American doll, has embraced Balmain and ventured into the digital realm. This unexpected collaboration marks a significant milestone in Barbie's over 60-year history. Previously, notable designers such as Oscar de la Renta, Giorgio Armani, and United Colors of Benetton have dressed Barbie.
However, the Balmain partnership brings a fresh twist to 2022's fashion scene. To accompany the physical collection, Barbie x Balmain includes three unique NFTs (non-fungible tokens) featuring one-of-a-kind looks, which will be auctioned online, each accompanied by a doll-sized physical design. The collection aims to be genderless, reflecting designer Rousteing's emotional journey from childhood, where playing with Barbie dolls was once a source of shame. This collaboration celebrates a joyful dream world, pushing the boundaries of the present rather than dwelling in the past. A collaboration that no one expected. So 2022 really is the year Barbiecore!
"For me, it's a lot more than just a commercial project. It's very emotional," Rousteing told the New York Times, reflecting on the shame he felt playing with Barbie dolls as a child. As such, the majority of the collection is meant to be genderless. "Having Barbie in my Balmain army, making a collection inspired by her where there are no boy clothes or girl clothes, is my small revenge. I think Barbie represents a joyful dream world. There's nothing wrong with a dream. But let's push the dream, and not the dream of the 1950s or 1960s, but 2022."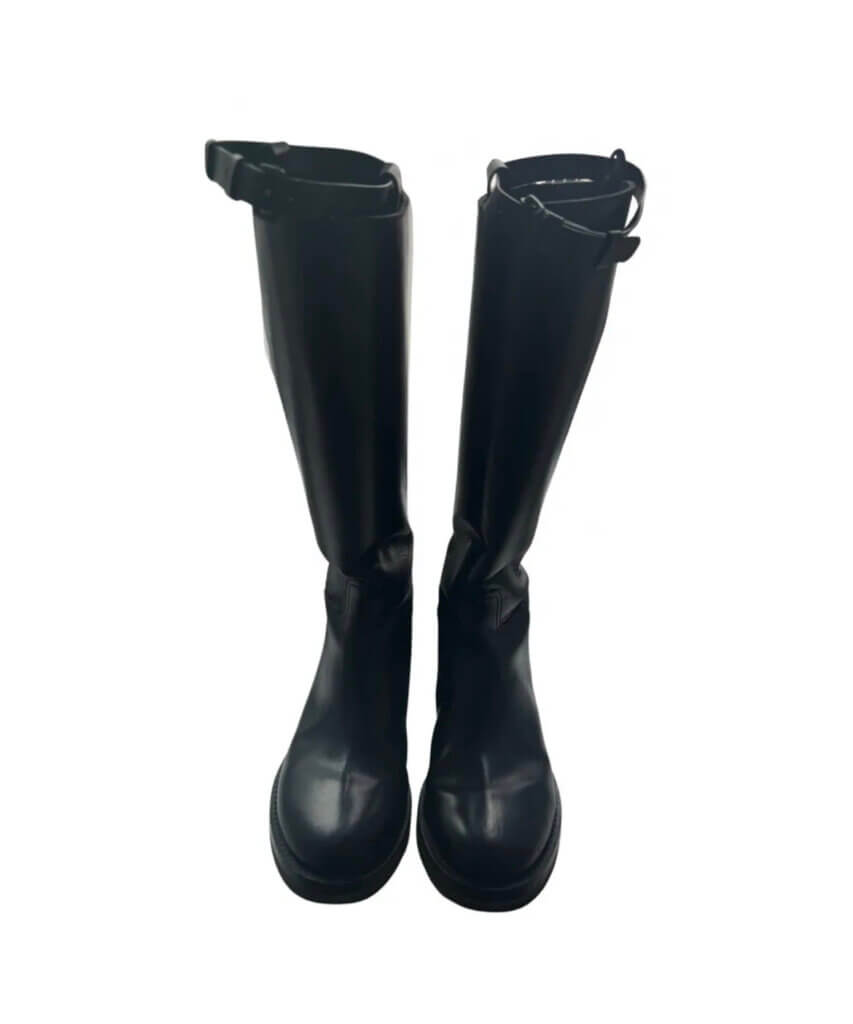 #3 – Anything pre-owned
Let's talk about Ann Demeulemeester's pre-owned boots, available on platforms like Vestiaire Collective. Fans of Demeulemeester's work appreciate the distinctive qualities that set her designs apart. For the past three decades, she has meticulously crafted her own moody and romantic universe, continually evolving her vision rather than rapidly shifting from one concept to another.
By seamlessly blending punk energy with timeless tailoring and bold silhouettes, she has established her unique identity. These remarkable boots, ideal for the upcoming fall season, can be found at relatively affordable prices on various second-hand platforms. However, we always recommend negotiating for the best deal!
#4 – A New Gen Z Anthem
Ever wondered what happens when you merge riot grrrl energy with a 2000s pop aesthetic? The answer lies in the emerging artist known as Baby Queen. Born Bella, she started crafting her own songs at the tender age of 13, inspired by her early adoration of Taylor Swift. Bella's journey as a musician led her to the UK, where she discovered artists like Little Simz, Kate Tempest, and Matty Healy of The 1975.
These influences, coupled with her multi-instrumental abilities, have shaped her sound, which she describes as mellow grunge—a departure from the polished pop landscape. In her songs, Baby Queen tackles the influence of social media on beauty ideals, emphasizing the stark contrast between these ideals and reality. As a South African-born newcomer, Baby Queen has emerged as one of the UK's promising pop stars, using her music to inspire an entire generation. Don't forget to check her out on Spotify and stay tuned for her upcoming album.
Although pop has always been her foundation, she says her new music sounds more like mellow grunge, not clean pop – there's nothing clean about it at all.
In her songs, the young singer-songwriter talks about the influence of social networks on social ideals of beauty and how they are far from reality. Young, depressed and disillusioned with the London fashion scene, she had recently begun writing hazy guitar pop songs about the superficiality of the world she saw all around her.
South African-born newcomer Baby Queen is considered one of the UK's rising pop stars and has chosen to use her talent and music to become a role model for an entire generation. Definitely give her a listen on Spotify (and stay tuned for her upcoming album).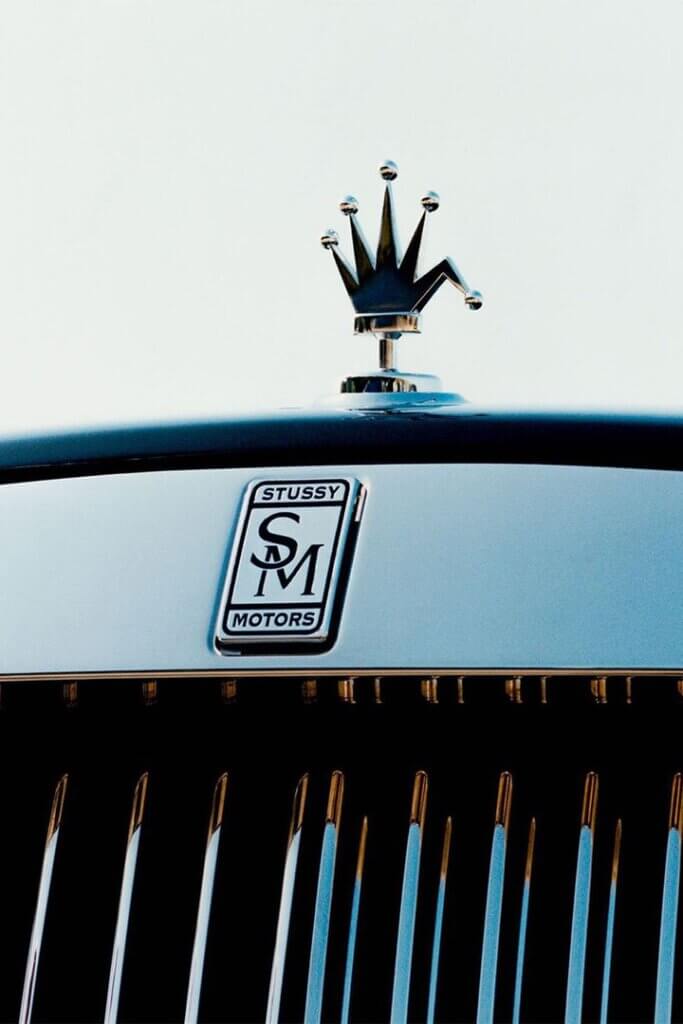 #5 – Ridiculous expectations of brands
Fashion outlets recently speculated about a potential collaboration between streetwear brand Stüssy and none other than Rolls-Royce. Although no official press release or statement has confirmed the collaboration, a picture circulating online shows a custom Stüssy Motors badge on the front grille of a Rolls-Royce, replacing the iconic Spirit of Ecstasy with a Stüssy crown logo.
While Stüssy's foray into the automotive industry is not entirely unprecedented (with previous collaborations including SoCal Car Shop MOONEYES and custom dirtbikes), this particular collaboration's uniqueness lies in its absence.
The shared image merely serves as a campaign visual, rather than a sneak peek of a joint venture. Flipping established logos is a hallmark of streetwear, and Stüssy's history reflects this trend. This occurrence sheds light on the unrealistic and often absurd demands placed on brands by consumers and the industry itself.
#6 – For Bitches
In the realm of barbiecore, the Italian brand "ForBitches" has taken the fashion world by storm with their tiny bags. Crafted from cellulose diacetate, the same synthetic material used to make dolls, these whimsical and girly accessories are available in various playful shapes. Choose from a butterfly-shaped bag with a beaded handle, a bow-shaped design adorned with a rectangular jewel, a crescent moon featuring a profile, or a saddle bag featuring a B buckle. These pieces, reminiscent of Bratz doll fashion, come in vibrant hues like lavender, bubblegum pink, cherry red, as well as classic black and white. In short, it's a Barbie-esque fever dream come to life.
In September 2022, these were the standout highlights from the worlds of fashion, culture, and music according to the Title Editorial Team. Stay tuned for more exciting updates and recommendations in the future!