Throwback: Wild Style – The Low Budget Movie that brought Hip Hop to Europe

Supreme is not only one of the most highly sought-after brands today, but it also embodies the essence of "edutainment," a term coined by rapper KRS-ONE. In 2014, they aptly released a small collection featuring KRS-ONE designs. Supreme seamlessly combines entertainment and education by incorporating a wide range of pop cultural references into their designs. They are renowned for their deep understanding of hip hop culture, as evidenced by their collaborations with icons such as Nas (FW 2017), Gucci Mane (FW 2016), and Three 6 Mafia (FW 2012), among many others.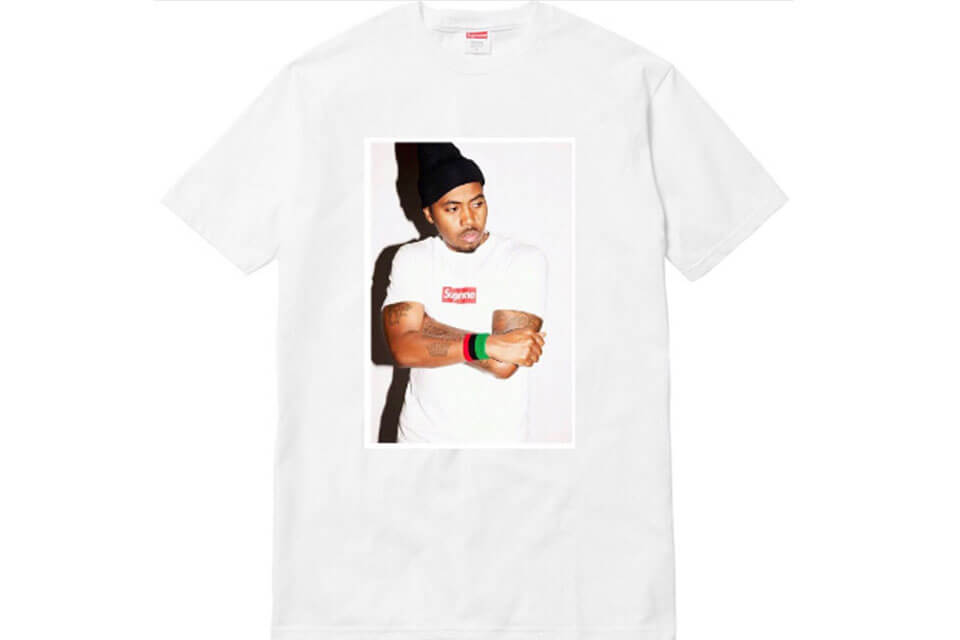 However, what truly distinguishes Supreme are their collaborations like the recent one with Lady Pink and their ongoing partnership with the late Rammelzee. Some may wonder, who are these individuals? Well, they were there when hip hop emerged in the late 1970s and early 1980s. In fact, they played an instrumental role in its birth.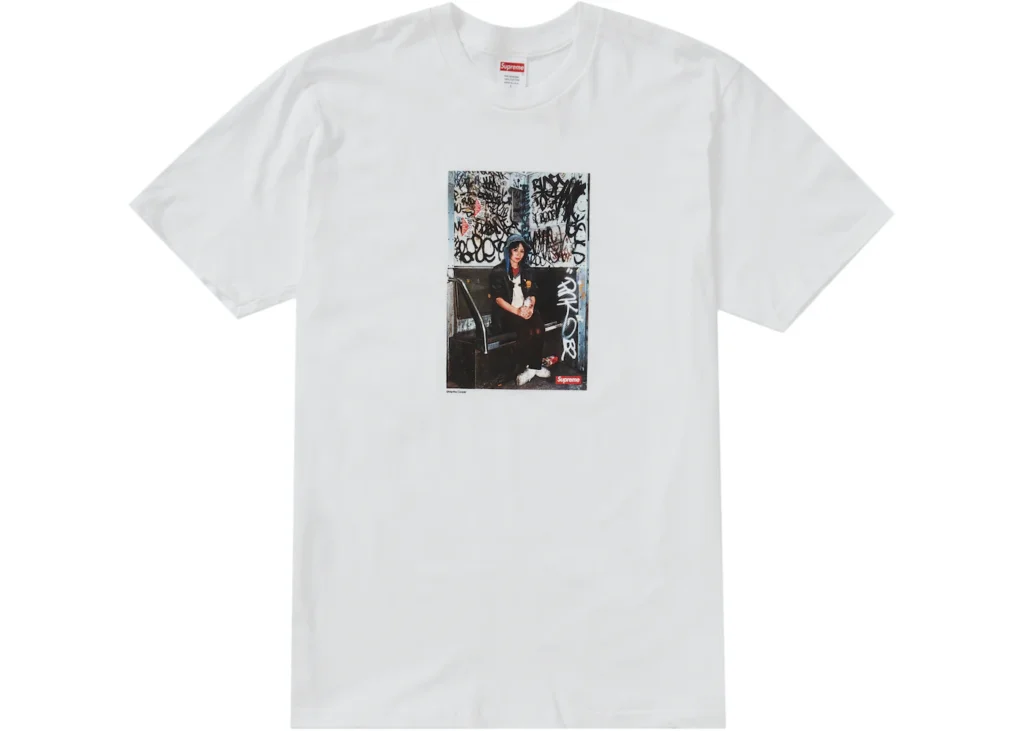 The first glimpse of the burgeoning Bronx-bred underground youth culture wasn't witnessed on a sold-out concert stage or on MTV; it was captured in a movie shown in theaters across New York and even in Heidelberg between 1982 and 1983. This cinematic masterpiece, known as Wild Style, holds immense significance in the history of both music and film.
Wild Style (1982) Trailer
The Cast and Crew
Let's delve into the cast and crew of this groundbreaking film. In 1977, director Charlie Ahearn, then just 26 years old, stumbled upon hip hop while filming local youth practicing martial arts in the Lower East Side. He became captivated by the culture and made it his mission to immortalize it on film. To ensure authenticity, Ahearn meticulously cast established figures from the scene.
Notably, graffiti artists Lee and Lady Pink, known citywide, portrayed the main characters Zoro and Rose Lady Bug. Other legends of the graffiti world, such as Dondi, Zephyr, Sharp, and Revolt, also participated. Additionally, the film featured luminaries like Fab 5 Freddy, who later hosted Yo! MTV Raps, as well as The Rocksteady Crew, Grandmaster Flash, Busy Bee, Grandmixer DXT, and Double Trouble. Even Patti Astor and Blondie's Debbie Harry made appearances.
Why? Blondie actually played a huge part in helping hip hop reach the mainstream by releasing their single Rapture (1981), which featured a rap part by Harry and also included Fab 5 Freddy, Lee and Grandmaster Flash in the video clip. The song reached No.1 on the Billboard charts and gave major exposure to this new art form.
The Story
"It's fucking garbage!"

"Hey, this isn't garbage."

"That is something you don't get to see in the infantry, my man. People are sick of it. Have you been busted for this yet?"

"Never, never."

"You mean to tell me that I'm busting my ass, I'm sending money home for you and Mom… and you're sitting at home doing this shit? Maybe you should be honored a medal for this… Stop fucking around and be a man! There ain't nothing out here for you…"

"Oh, yes. There is… This."

*points at a sprayed graffiti piece in his room*

Main protagonist Zoro in conversation with his military-enlisted brother.
The storyline of Wild Style can be best appreciated as a documentary rather than a conventional motion picture. It revolves around Zoro's breakup, symbolized by his "LOVE STINKS!" graffiti, and his disdain for a group of local graffiti artists who shifted their focus toward commercialized and legal graffiti. Throughout the film, various hip hop pioneers showcase their talents, highlighting the four elements of hip hop: rapping, DJing, graffiti, and breakdancing. One memorable scene captures the first rap battle ever documented on film, a face-off between the Cold Crush Brothers and Fantastic Freaks. Notably, Grandmaster Caz, who also appeared in the first sneaker culture documentary called Just for Kicks, discussed the connection between hip hop and sneakers. Patti Astor portrays a journalist in search of a deeper understanding of the culture, leading her to the Bronx, where she encounters a group of kids doing graffiti and immerses herself in the vibrant community. The film culminates in a grand jam session on the Lower East Side, with Zoro's massive graffiti piece serving as the backdrop.
Hip Hop crosses the Pond
The release of Wild Style in European cinemas in November 1983 marked a significant turning point for hip hop on an international scale. Alongside Beatstreet and Style Wars, two other movies centered around graffiti (one produced by music legend Harry Belafonte and the other a documentary by Henry Chalfant and Tony Silver), Wild Style was screened in regular cinemas. Consequently, many unsuspecting young viewers seeking entertainment were confronted with the realization that graffiti was not mere vandalism but a legitimate art form. German rap icon Torch, in an interview, recalled watching the film in cinemas and highlighted how it resonated with young people from diverse backgrounds.
It provided a platform for Black and Turkish kids to identify with characters who reflected their own experiences. It's remarkable to think about the flood of ideas that surged through young minds as they left the cinema, already brainstorming new graffiti names or contemplating where to find a record player for scratching. Wild Style bestowed upon countless individuals a positive artistic purpose, paving the way for the multi-million dollar global phenomenon we now know as hip hop.
"I'm looking for some graffiti artists."

"We are all graffiti artists!"

Journalist Virgina asking kids for help after her car broke down in the Bronx.
To demonstrate the impact of Wild Style on European hip hop, consider the fact that Berlin is now internationally recognized as one of the graffiti capitals of the world. Do you know the name of the first graffiti and hip hop store that opened there in 1991? It's none other than Wild Style Shop, which still thrives today. Hip hop has transcended geographical boundaries and remains a cultural force in every corner of the world, thanks to films like Wild Style.
With no internet and no music print magazines taking on the young subculture, a movie like this became every hip hop heads holy grail. The movie was almost never seen on TV with also no commercial release on home media until the late 2000s. It was a treasure hunt to get a copy.
I read about Wild Style for the first time around 1998 and it took me around four years until an older hip hop guy working in our local fashion store gave me one of his most precious possession – a pirated VHS copy of the movie. The quality was unbearable, because of it being a copy of a copy of a copy of a copy… Something handed down to teach everybody willing to learn about the the culture's heritage. Each one, teach one.
The best way to show the significance Wild Style had on European hip hop?
Nowadays Berlin is internationally known as one of the graffiti capitols of the world, but do you know the name of the first graffiti and hip hop store who ever opened here in 1991?
You guessed it. Wild Style Shop. And it's still around today. Just as hip hop is and will be forever. Not only in the US and Europe, but in every corner of the world.