It's sunny and warm, a heatwave overcomes and suddenly the air feels so thick, you could cut it into little squares. Tiny pieces of summer to take home with. Streets of Rome.
How romantic.
Tingling through crowded places, big churches, and street shops. It's nice to tell my diary something else besides deteriorating mental health, broken hearts and thoughts. Life begins again in it's purest form, as I sweat, laugh and use liters of anti- mosquito spray.
I got 20 bites already anyways.
Your red hair floats through the crowds in front of me. Each evening I get to count my freckles, needing more and more time for it, as my face slowly catches up with the paste of summer days and nights. I welcome my tan. In winter I tend to be so pale that my skin seemed see-through and I feel like people do not only see my dark circles underneath my eyes, but the thoughts that lie closely behind them.
"Summertime and life is easy".
The last months have shaped me into a writer I've noticed. I can not go through a street, sit in a café, have a conversation, without imagining how I would spread the moment on paper, which words I would use to describe the heat, the music, the taste of sugary fruits. Collecting memories to write books about nights like this and girls like you.
We talk our days away and after showers to cool our sunburned skin, we drive to the center again, to find a place to eat. These days we eat pizza (of course) and pasta (of course!) and drink cheap wine. We pretend it's better than the cheap wine we buy in the supermarket at home. Since we're in Italy. Since we're on holidays. And you know what, maybe it is just because of that.
Have you ever been to Rome? I love to revisit a lot of places I fell in love the last time. I want to share with you my favorite ones:
Fontana Di Trevi
Every time I cross this fountain I am amazed, that someone built this. And if you throw a coin in the basin you will get lucky. Different versions are circling, but from what I heard, the right way to do it is to stand with your back to the water and throw the coin with your right hand over your left shoulder.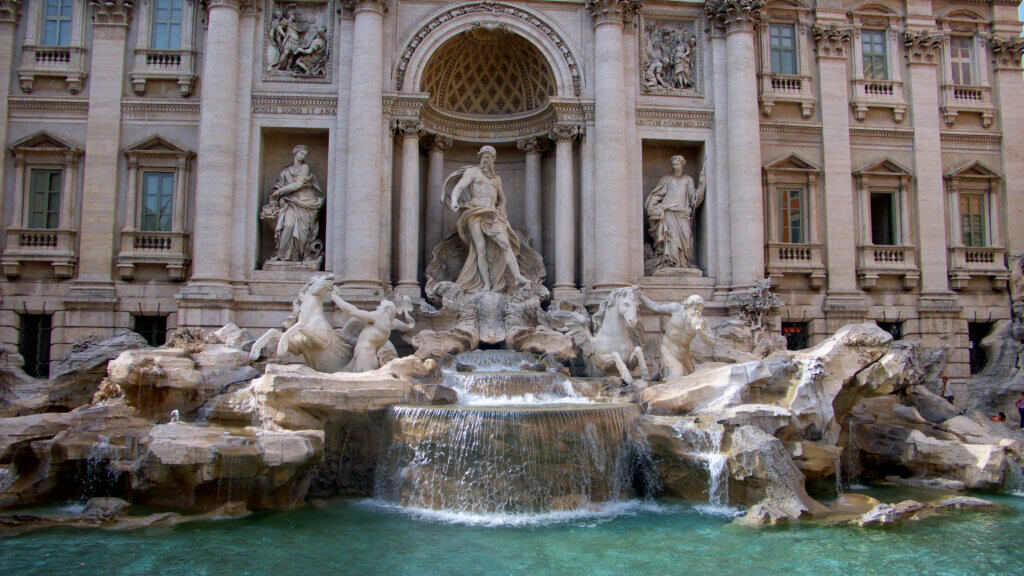 Piazzale Guiseppe Garibaldi/ Gianicolo
A viewpoint in the middle of the city. It is rarely crowded and it feels like you could see over the whole city of Rome. Behind it stretches a spacious park. Ideal for a picnic, after all the stair climbing 😉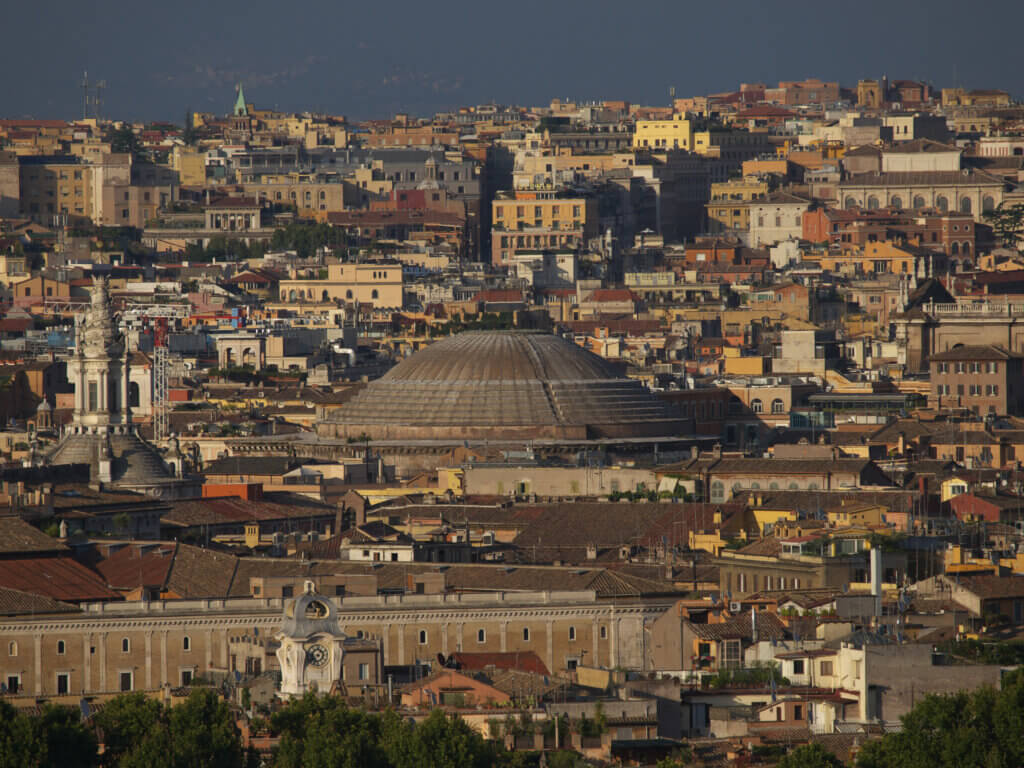 Sant' Ignatius
It has an enormous fresco above the central nave. Through the perspective composition, the architecture seemingly continues in the painting, through mock architecture and floatingly depicted groups, the view opens into the ceiling, or as they would say to the "infinite".