When it seemed that fashion went back to running business as usual, regardless of the political, economic and social turmoil across the world, on the last day of New York Fashion Week Yvon Chouinard, Patagonia founder, announced that the eco-minded outdoor giant would be directing its profits to environmental nonprofit organisations fighting climate change. "Earth is now our only shareholder," Chouinard explained, turning the clothing brand into a never-seen-before political phenomenon. While fashion brands will unlikely follow Patagonia's path, runways are known for epitomising current feelings and dissatisfactions as much as envisioning unknown worlds.
Discontent with archaic mindsets that have led to the banning of abortion in the US, the instigation of supremacist ideals in Ukraine, and the oppression of the female body in Iran, along with an ongoing climate crisis and pandemic, are issues that some designers ingeniously addressed in their runways, in ways that extended beyond the confines of fashion week. Recycled clothing-based label Imitation of Christ has been doing fashion shows since its beginnings in 2000, using the event to make statements in favour of sustainable processes. This season, in lieu of a show, IOC joined climate activists to protest against the construction of new oil pipelines, with models wearing signs reading "Oil is Death."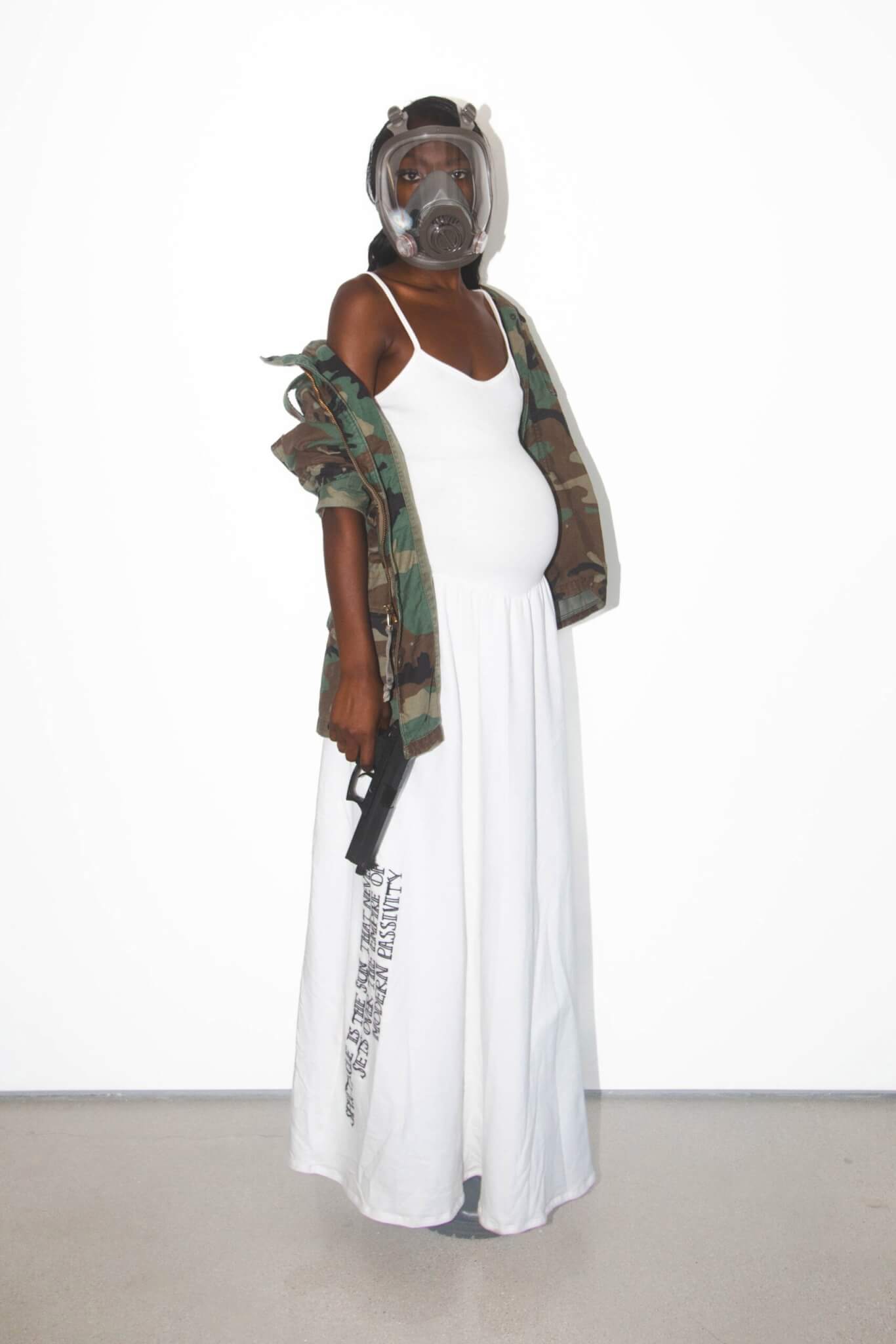 Besides their climate fight, reproduction freedom was a heated topic that they discussed, too. IOC ss23 lookbook and video feature a post-Roe dystopia: women wearing pregnancy prosthetics and gas masks, with guns at their fingertips. Earlier this year, Balenciaga aw22 set its runway in a 360° "snow globe" in reference to the climate crisis, referring to snow as exotic, a thing of the past, extinct. "The term 'winter' takes on a new meaning, although imbued with nostalgia for a time of predictable seasons," the label said. As models went down the runway, the weather worsened and lights were deemed and flicked to resemble the conditions of a storm. Needless to say, the event was dedicated to the resistance of Ukraine as remarked by Balenciaga creative director Demna Gvasalia, with the final two looks showcasing the colours of the Ukrainian flag: a yellow tracksuit and a blue dress.
Rosa Dahl summoned up apocalyptic feelings in the SF10G ss23 show held at the Feurle Collection in Berlin, a telecommunications bunker dating back to the Second World War. The collection, Untitled, showcased models wearing deconstructed silhouettes, who shuffled to the sound of a live cellist in a dim landscape that gravitated towards a dystopian experience. While Marc Jacobs aw22 illustrated the doomsday with voluminous silhouettes made of experimental materials — mainly vinyl and rubber — evoking dissonant feelings and cyborgian looks, GOOMHEO ss23 envisioned the final day as an "apocalyptic fever dream," a day to seize the last chance to look hot.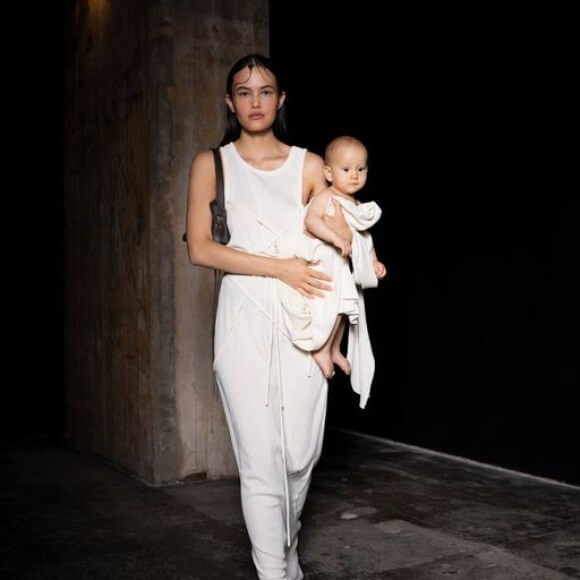 But what comes after the end? New beginnings.
"Despues del caos viene la luz" (after the chaos comes light) is Barragan's answer, whose runway ss23 during the New York Fashion Week was meant to criticise how post-Covid America has gone back to business, "including its entrenched culture of whiteness," for which he's featured an all-white cast of models in a space that reimagined Woodstock '99. Loewe, on the other hand, predicted the renaissance as humanity's continued contempt for the natural world and Danny Reinke as a poetic turn. Dystopian or utopian, bleak or lyrical, fashion this year is imagining apocalyptic beauty in all ways.