by Amelie Apel
---
BLOKE is a Nigerian knitwear brand founded in 2015 by Faith Oluwajimi. The Creative Director's inspiration comes from Lagos' youth, city people, environment, landscape and architecture. The impressions he absorbs from living in Nigeria's biggest city reflect in his colorful collections. His light fabrics with artisanal prints, loosely cut patchwork and tie-dye pieces and finely crocheted garments are why especially the Nigerian diaspora loves BLOKE.
2022 was off to a good start for the creative director and his brand: Just after this interview, he was able to continue his cooperation with renowned online retailer SSENSE, which will now sell BLOKE's SS22 collection internationally, and present his AW22 collection in Paris in a showroom alongside his Nigerian fellow and LVMH Prize semi-finalist Tokyo James. Meet Faith Oluwajimi and his brand, which designs he describes as "quirky, artisanal, and genderless."
What main techniques do you use in your designs?
Co-part of our design language is craftsmanship, so we use techniques such as knitting and crochet, screen printing, upcycled and deadstock fabrics. Also, we work with ethical materials in a sustainable way to reduce waste and support artisans as well.
How do you manage productions?
We are actually very small. We have five people working for us at the moment. And we work with artisanal workshops all around Lagos. We pay attention to the work techniques employed because artisanal craftsmanship is very important to us. And also, it does not matter if it is a women- or men-led workshop as long as the working conditions align with our ethos.
What are the challenges in building a fashion brand in Nigeria?
I think it goes back to structure because the industry as it is is still in a very rudimentary state compared to its counterparts in Europe. The structure is the number one challenge for any creative brand based in Africa. There is the Lagos Fashion Week and House of Styles who take of fostering emerging talents in Africa. And there is the retail store ALARA in Lagos, they carry local brands, support them to keep going and push them to a position in the market where they should be getting a hold of.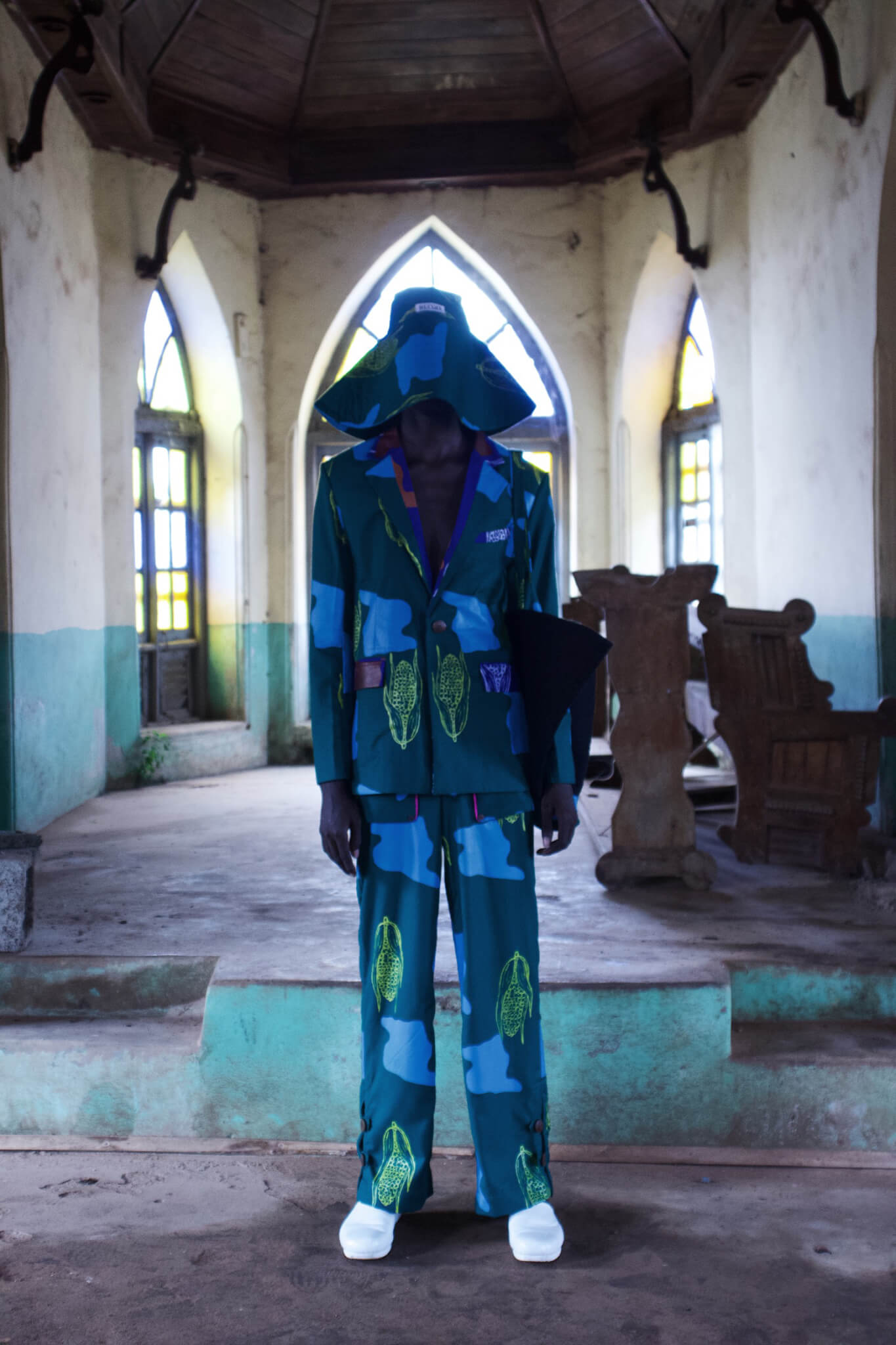 Do you feel like the Nigerian fashion economy has changed since you started your brand?
Yes, it has! Now designers like myself and a few others are able to present their work on a much bigger stage for example in Europe and America. Some have been nominated for the LVMH Prize and getting a fair share of the market through other stockists around the world. It is much better than seven years ago, but can it be better? Of course. We still have a long way to go.
How is it for you to sell your designs internationally?
There have always been one or two challenges. They also come with growth and by trying to understand how to accomplish the next steps. For a growing company, it is only normal to come across a few challenges. A lot of our audience is outside of Africa. We sell to Europe and America. Our plan is to expand to all those parts more and get to know the markets more.
Who is the typical BLOKE customer?
Our target audiences are actually two: There are the established professionals and creatives and there are the people we call the 'Early Bloomers', which are the ones getting a quick start into their careers. They are the younger counterparts to the established professionals. Our audience is from diverse creative sectors.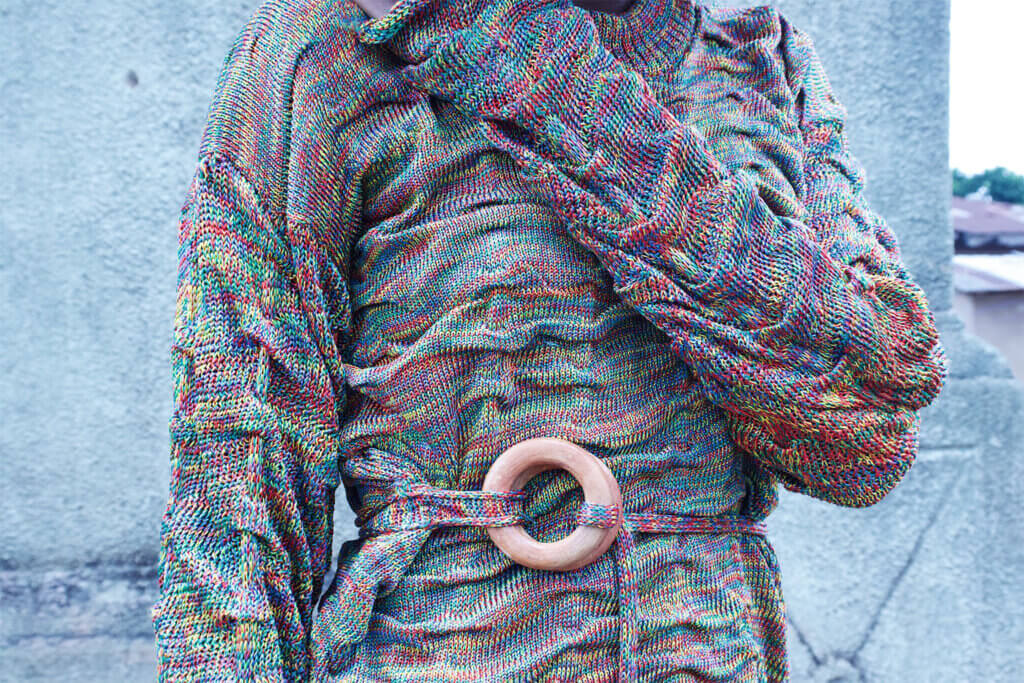 Is BLOKE a sustainable brand? 
Yes, definitely. That goes as far as how the garments are made and also our approach to design. I would never change that. I will look into more innovative ways to skill up and still sustain the sustainability and ethical values we are proud to represent. I think it is also one of the reasons why people patronize us because of all these sustainable values that we practice and also because they can see how we are able to also revamp and make that something relatable.
Do you feel like Lagos is a pioneer for sustainability in fashion?
Sustainability is literally what we do and how we are able to create. Our practices have always been sustainable before it became a general buzzword. We always had to find a way to create sustainably as a matter of compulsion, not as a matter of choice. At the end of the day, the fabric market in Africa is the dumping ground of sales from Europe and America. So, we always try as much as possible to recycle, upcycle and create something new out of old things. We have been sustainable from the get-go.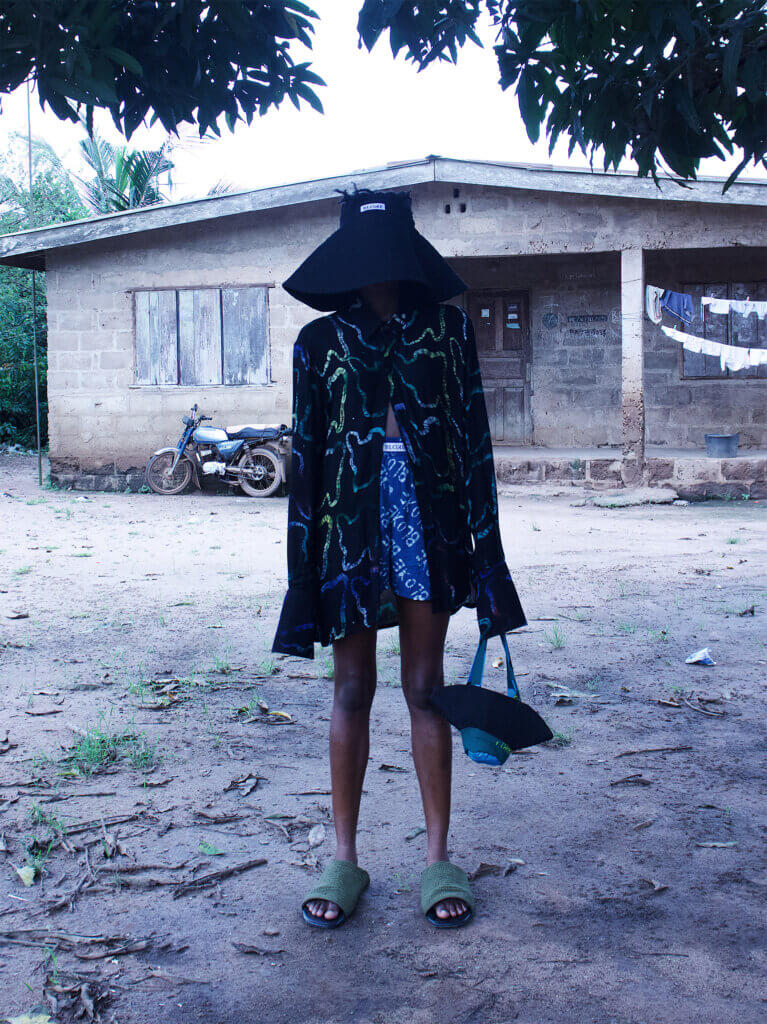 What do you wish for the African fashion scene?
I wish that we can be able to actually get more opportunities for creatives in Africa rather than just recognition of selected few ones. And also, to be able to have schools that can actually foster untapped talents. Most of the creatives here are self-taught and not everyone has access to guidance and mentorships. Compared to our counterparts in Europe and America we don't have the opportunity to go to Central Saint Martins or Parsons. We don't have that in Africa. You have to teach yourself everything and be on your own with your brand.