For this week's Sit In session, we had the chance to get to know the stunning Mulay, who is a Berlin based alternative R&B singer, songwriter, and artist. With her music and performances, she focuses on her interdisciplinary talents and wants to create a world, in which anyone can get lost, or find themselves.

Mulay's most recent EP ANTRACYTE was released at the end of January and addresses topics, such as betrayal, guilt, moral prejudice, and self-destruction. She is a brave artist, and storyteller, who shows the world that there is more than black and white to humanity. Mulay dares to celebrate the darkness of our souls. You can see her exclusive perfomance now on Title IGTV.
‍
‍
TITLE: Please introduce yourself briefly and let us know what you're currently working on?
Mulay: I am Mulay, a creative expressing myself through music, images and movement. A  berlin-based singer, songwriter, producer and performer that is processing often complicated, raw and honest emotion, inner conflicts and personal experiences through art.
I just released my debut EP in January and I am currently back in the studio working on new music and my second record.
TITLE: You released your EP ANTRACYTE at the beginning of this year. How did it feel like to produce and record during a pandemic?
Mulay: Last year was definitely different than expected, on one side my first support tours were cancelled, which was very sad and on the other hand it allowed me to focus completely on this record and to give into my perfectionism and to obsess over every last detail concerning the production, vocal recording and mixing. It was an intense process, with many remote sessions and zoom calls, but definitely worth it. I am so proud of what my team and I managed to create last year in spite of everything going on and I'm eternally grateful for all the support I was given and for all the people involved that helped turn this vision into reality. I feel like now that we did this during a pandemic, there is nothing that can stop us. 
‍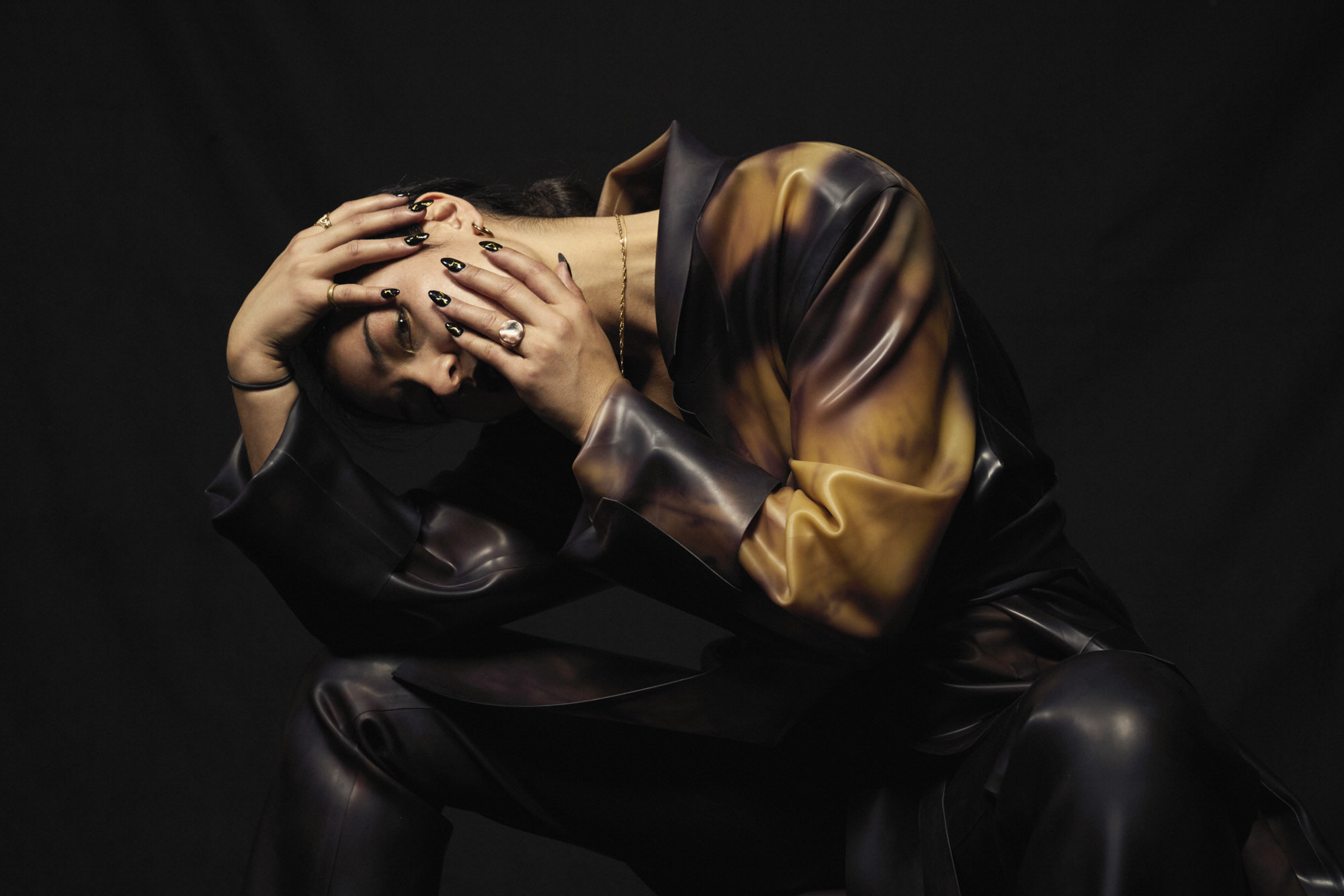 TITLE: An anthracite is someone who seems to be doomed to an eternal time in hell with all their darkness, sadness and despair. Why did you choose this title for your EP?
Mulay: Actually the title is a reference to the color anthracite, which is a very dark grey that is almost black…  with the emphasis on "almost". The EP highlights the duality of emotions and is a reminder that nothing is ever just right or wrong, good or evil, black or white but rather somewhere on the spectrum in between. We are so eager to judge and divide everything into categories, but the reality is much more complex. We are creatures with complicated minds. We can feel two contradicting things at the same time without one being less true than the other. There is more than one perspective to everything. We're all human, we're all imperfect and that makes us who we are. ANTRACYTE is a celebration of the darkness within, the corners and edges of our soul.
TITLE: Which song can you not wait for to perform after the Lockdown and why?
Mulay: Well at this point I can't wait to perform any song really… But as I just released my debut EP and we didn't have many opportunities to perform the songs on it live yet, I can't wait for that to happen more… Especially ANTRACYTE the intro track to the EP is so much fun to play and perform live with the band. I love intros and outros and drama in music, so I hope we'll soon get the chance to play shows in front of an audience again! It feels like a lifetime….
TITLE: At Title, we emphasize the importance of staying true to yourself, your art, and your identity. What would you say is your True Identity?
Mulay: That's a big question and a tough one to answer with words. I guess that's why we try to express and to grasp it through art, or at least that's the case for me. I have asked myself that question many times. Being an adoptive child, born with German-Japanese roots and raised by german parents in the south of germany, where I was regularly regarded as a foreigner, I have been confronted with the question of the definition of identity early on in my life, with the impact reflections from the outside can have on our own perception of our "self" and with the empowerment artistic self-expression allowed me to experience. I believe true identity lies between the mind and the world, it's restless and ever changing, just like a river.
‍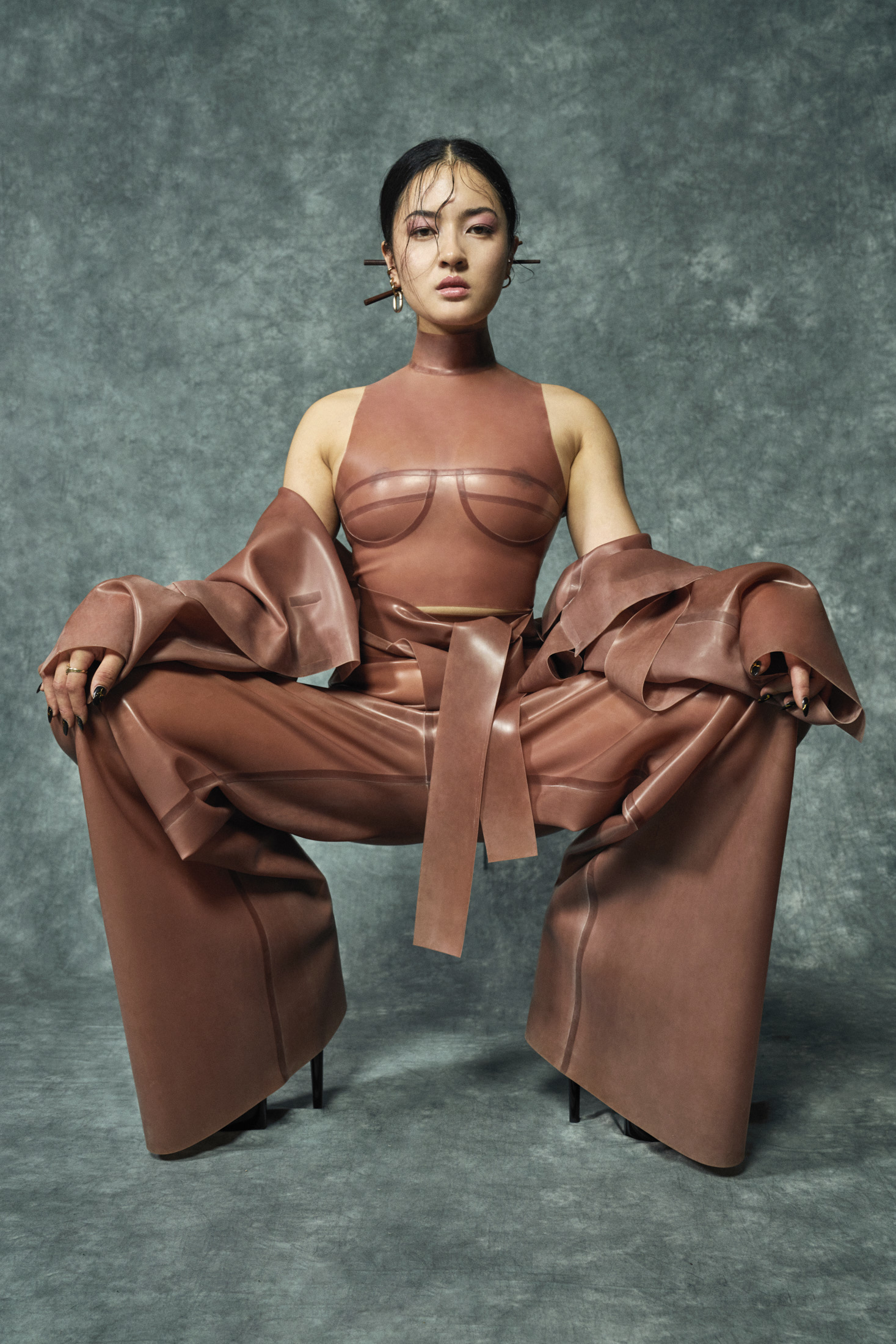 TITLE: Where do you like to see yourself in 5 years? What are your ultimate (personal/ musical) goals?
Mulay: I feel like lately I've become a little hesitant with predictions for the future as last year showed us that some things are just out of our control and whatever plans we might have, nature will have its way… 
But I know for sure that I want to continue to grow as an artist and as a person. I want to continue to release music, further explore how to express myself visually and hopefully play live shows again and tour. It would definitely be a dream to have the opportunity to create a live show concept in collaboration with an interdisciplinary team of designers, choreographers and dancers one day. There's still so much I want to learn and do…  I can't wait to see where this journey leads me. 
TITLE: Do you have any advice for young artists who struggle in difficult times like these?
Mulay: All I can say is that I feel you… This pandemic has been tough on all of us. Living in lockdown, not being able to see and to exchange with friends and family, to experience the whole world on hold… it definitely left me feeling paralyzed and isolated myself at times. As cliché as it sounds, we are all in this together. Remember that. You are not the only one struggling. Don't be too hard on yourself. It's ok if you feel lonely and sad and unhappy at times, just don't let those feelings defeat you. Reach out to your community and I'm sure you will find lots of support. In general, but especially in times like these it's crucial that we as a creative scene stick together and support each other. 
‍
‍
TITLE: Are there any artists or musicians you look up to or admire?
Mulay: I'm inspired by many different artists and art forms. Nai Palm (Hiatus Kayote) is someone I really look up to as a musician and vocalist. Other examples would be FKA Twigs, Sevdaliza, Kelsey Lou, who manage to create their very own artistic universe and communicate their aesthetic on multiple levels. Artists that create something new by expressing themselves beyond the borders of genre or art disciplines, strong female figures, inspire and encourage me to do the same, to never fear to leave my comfort zone and to never limit my creativity or to compromise my art.
TITLE: In terms of music, what is most important to you? Do you have a message?
Mulay: Music is my language to express my inside world to the outside. I think therefore authenticity and self-expression are really important aspects to me when it comes to music. I don't think I have one main message. I just try to be honest, to find strength in vulnerability, light in the darkness, and to translate unfiltered emotions and thoughts into art. I use writing as my therapy and if other people can relate to my songs and other souls can be touched by my music and feel inspired or empowered by it, then I'm very grateful and more than happy about that.
‍