Difficult times require innovative and creative alternatives – and this is what our TITLE Team would like to provide. Today we are launching a new format called "Sit In On Friday", where we introduce artists, newcomers, and young creatives from all over the world. Because during this crisis many of us came to realise that meeting friends and following a daily routine was often taken for granted, we want to help re-establish a routine that can be consciously appreciated.
Furthermore we want to contribute to and support our community and artists who experience difficulty sharing their work from home. We want you to stay at home but still have a chance to discover new great artists.
Therefore, this week we would like to introduce to you….
LXANDRA
Lxandra grew up on a small Finnish island called Suomenlinna, but by now calls Berlin her home. Her place of origin definitely defines her differentness as an artist and is reflected in her song writing, composing and directing.
Not only Lxandra's music is something special, but also the way she approaches each project so artistically is remarkable. She considers every detail, however small it may be, and assembles song, outfit, and visuals together so it becomes one wholesome piece of art.
Under the motto of being true to yourself and embracing your uniqueness, Lxandra tries to always see the bigger picture and present herself and her music accordingly.
Before or while listening to Lxandra's beautifully rough and emotional vocals, you can get to know her even better reading our TITLE exclusive interview with her: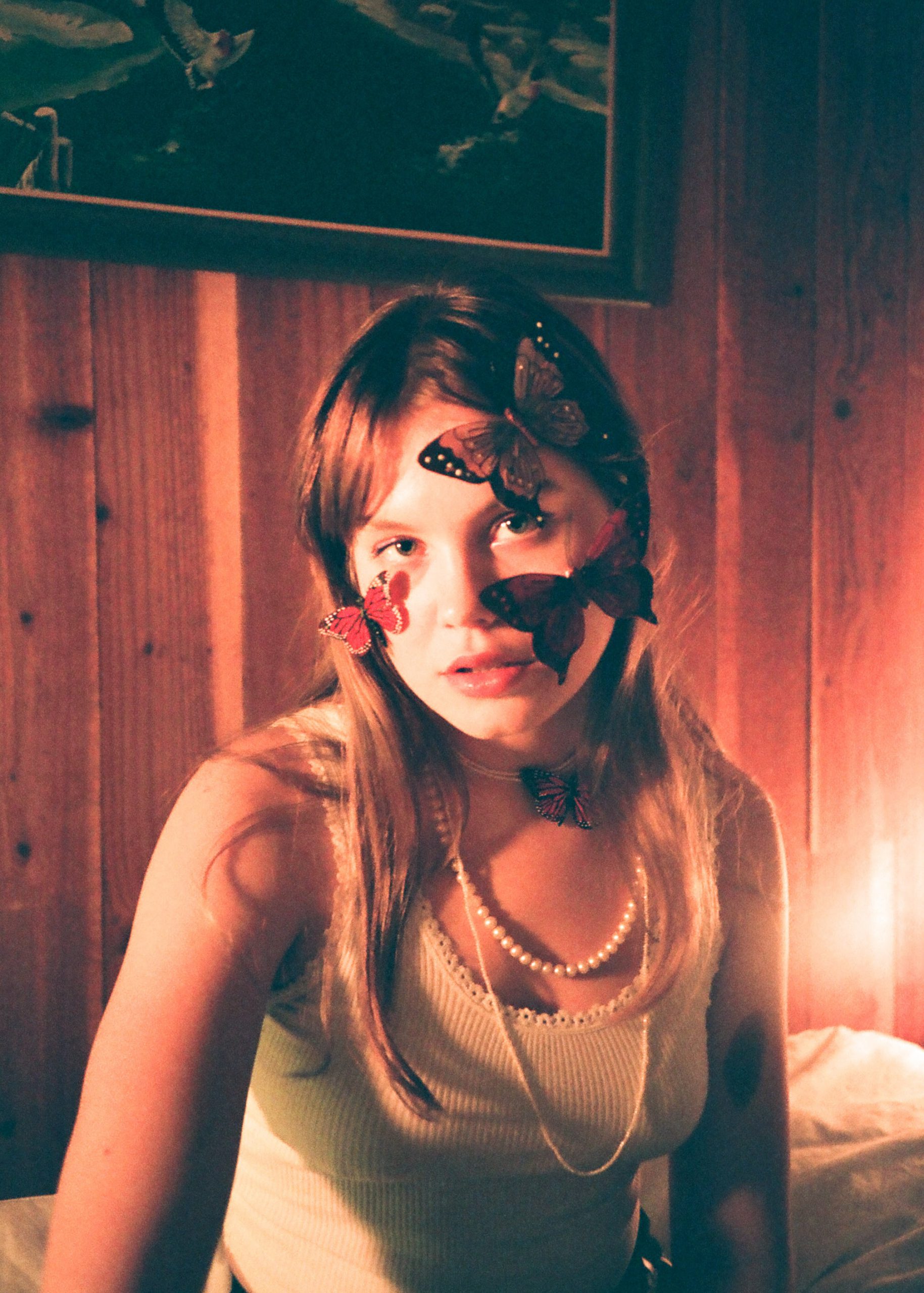 TITLE: How did you get to making music?
Lxandra: When I was around 15 years old, I realized song writing was a very natural way for me to express myself. From then on I kept on writing songs and sang a lot. After I finished high school I decided to move to Berlin and try it out as a profession.

TITLE: Moving to Berlin was a pivotal point in your career, what made you move to Berlin and what have you learned from that experience?
Lxandra: It was the beginning of my career actually. I had been in Berlin a few times to visit friends who make music and had met some people in the business. My publisher heard me sing before I even moved to Berlin and got interested in working with me. At that point I had no idea what it would be like or if I even really wanted it but I just went with it and it all worked out well in the end. It was all learning by doing.

TITLE: How do you think your journey has shaped you so far?
Lxandra: I think your journey is the exact thing that shapes you as a person and artist. I'm very grateful for all the experiences, good and bad, I've had cos they all got me to where I am today.

TITLE: What would you tell your past self?
Lxandra: You are just fine the way you are. There's nothing wrong with you. Be kind and strong.

TITLE: When have you felt the biggest sense of achievement?
Lxandra: That's a hard one hmm… I guess playing my first ever headline show was pretty crazy and amazing. But I think finishing my album and putting it out will be the achievement I'll feel the most proud of, we'll see!

TITLE: Who are your icons?
Lxandra: I have many, strong women who do their thing and don't give a shit what other people think always inspires me. Like Grace Jones, Cher, Björk, Stevie Nicks and Lizzo.

TITLE: During these times, it's difficult for everybody to fill their days with meaningful activites. How are you spending most of your time at the moment?
Lxandra: I have lots of work and I also try to stay creative and write etc. Some days are easier, some days harder, but I try to be nice to myself and just do whatever my body and mind needs. I also try to keep on moving and eating well.

TITLE: When do you feel most creative and most inspired to make music?
Lxandra: That really just depends on my mood, but usually in the evening. I'm very much a night owl. New places and nature inspire me and old movies and music etc.

TITLE: Our concept for our interview is "Sit In On Friday". I think everybody's
Fridays used to look pretty different back when they could actually leave their homes. What would your regular Friday look like?
Lxandra: I would work during the day etc. and then have dinner with friends and maybe go to a bar or something. Or just be at home and watch a movie, like I do now haha.

TITLE: What is the first thing you want to do when self-isolation is over?
Lxandra: Hug and kiss everyone! If it's allowed. And I want to have a dinner party with lots of people, just spend time with my friends and my family. And hopefully I can play a gig then too.

TITLE: We have a format on TITLE that is all about the true identity of artists and brands so we can dig deeper than just the surface. Would you say you have found your true identity? And if so, how would you describe it?
Lxandra: I think your identity is fluid, it changes and evolves. I feel very comfortable in my own skin right now, so I guess I have found my true identity, but I let it float and evolve and I go with the flow. I try to always stay true to who I am and listen to my intuition. I just do what I do and am who I am and if someone wants to come up with a description for it they're welcome, but I hope the art I make and the stories I tell are the things that actually matter.

TITLE: What would your advice be for aspiring artists that are trying to make it?
Lxandra: Have patience. Things take time and that's good, cos you have time to take it in, digest and adapt. Everyone has their own unique journey, you don't need to compare yourself to others. Don't lose yourself, take care of yourself, work for the things you want to achieve and stay positive and kind but stick to what you stand for, and good things will come.

We deeply hope that more good things will come for Lxandra and thank her for the time she took to answer our questions and even perform for us. You can now listen to a personal version of her single "Glide" and her soon to be released song "It's So Quiet" on our TITLE IGTV. We hope you enjoy and show some love for Lxandra.