Experience a one-of-a-kind musical blend of two distinct cultures in our latest Sit in on Friday concert series. Evangelia, a 27-year-old singer, grew up between the stunning island of Crete and New Jersey, where she attended school. The result of her bi-cultural upbringing is a beautiful fusion of modern pop and traditional sounds that is uniquely hers.
In her music, Evangelia seamlessly blends danceable pop elements with Mediterranean vibes, organic instruments with catchy harmonies, and contemporary club beats with traditional folk rhythms. The result is a cosmopolitan, modern, and completely individual sound that perfectly complements her playful voice.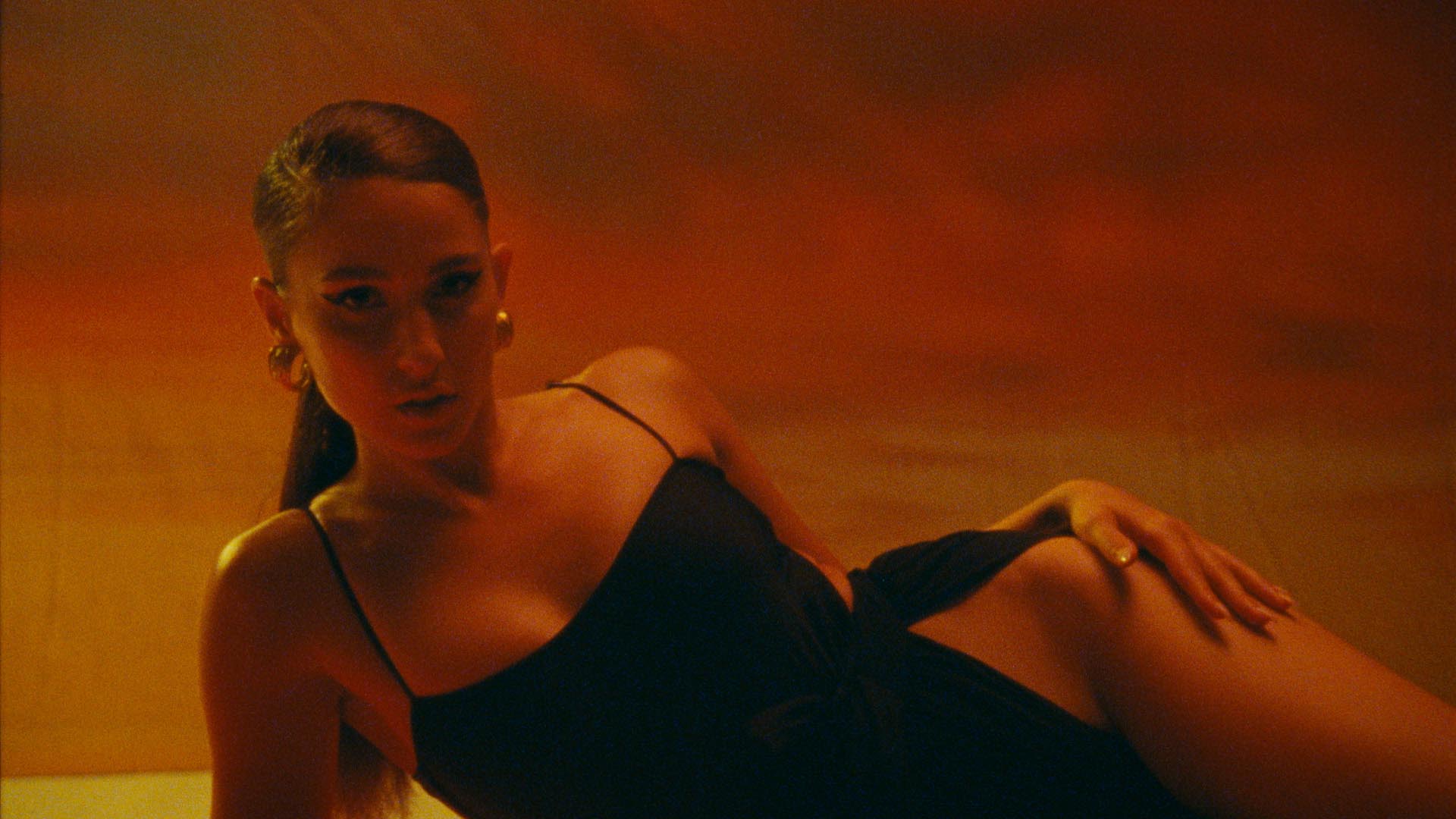 At the heart of Evangelia's music are messages of self-love, confidence, and finding and honoring what truly matters in life. Through her lyrics, she inspires her listeners to embrace their individuality and embrace their unique path.
In our interview with Evangelia, she shares insights into her upbringing, acoustic backyard sessions, and what motivated her to pursue a career in music. Join us on this musical journey that celebrates diversity, cultural exchange, and creativity. Tune in to our Sit in on Friday concert series and experience Evangelia's exceptional musical talent firsthand.
1. First of all, of course, we want to know from you what True Identity means to you ?
To me, true identity means following your heart and passion, and knowing that you have your own unique path in this world.
2. What is your first memory or experience of music ?
I remember driving to the beach with my family in Greece and singing songs as loud as we could along the way. Fun fact- the red pickup truck in my "Páme Páme" music video is the car I have those memories in!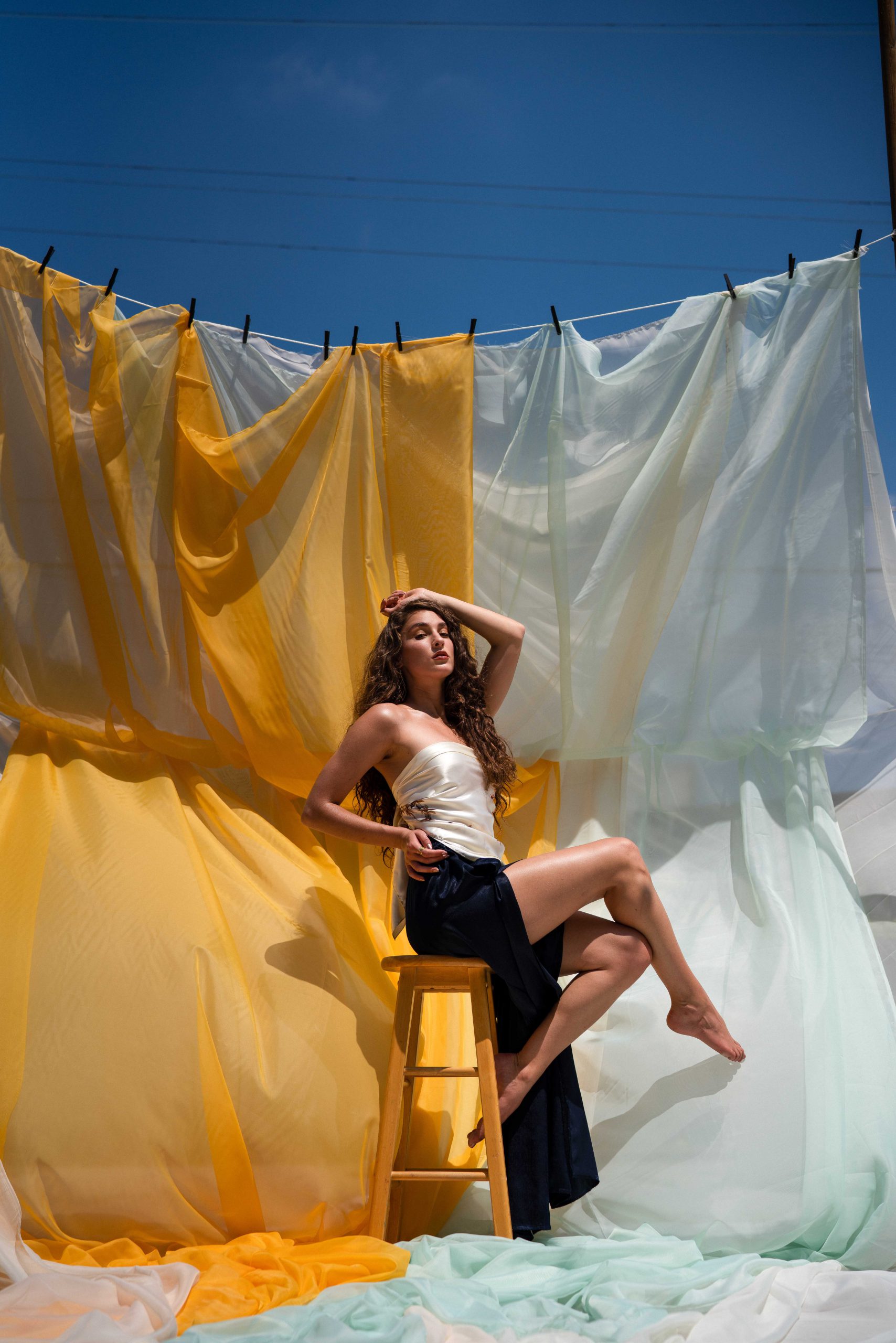 3. Why did you start making music ?
It started as a way to express myself and my feelings. I have always been drawn to it in a way that I cannot control. I am fascinated by lyrics; I used to have a folder where I would keep printed lyrics from my favorite artists, from Eminem to Britney Spears, to Ingrid Michaelson so that I could analyze them. I remember seeing people on YouTube post original songs while playing guitar or ukulele, and that inspired me to start writing my own as well.
4. What inspires you most about the city you live in? And what did the city add to your individual sound?
What I love most about city living is being around so many people with diverse cultural backgrounds. All of that exposure and interaction with people who are different from me helped shape who I am. I grew up spending my summers in Greece,with a very different cultural pallet of music, dance, food, language, etc. My music is a blend of both of my "homes." The influence of pop music from NYC married with traditional instruments and melodies from Greece is what makes me, me, both in music as well as in life.
5. How do you think your journey has shaped you so far ?​
My journey is embedded into everything I do. My bi-lingual and bi-cultural upbringing play an integral role in the music and art that I create. My lyrics reflect my truth.
6. When do you feel most creative and most inspired to make music ?
I feel most creative when I'm surrounded by people who are also creative and want to bounce ideas off of each other. It is a very special thing to find a group of people who you can trust to experiment with. It is exhilarating when an idea clicks with everyone in the room in the same moment –it feels like magic.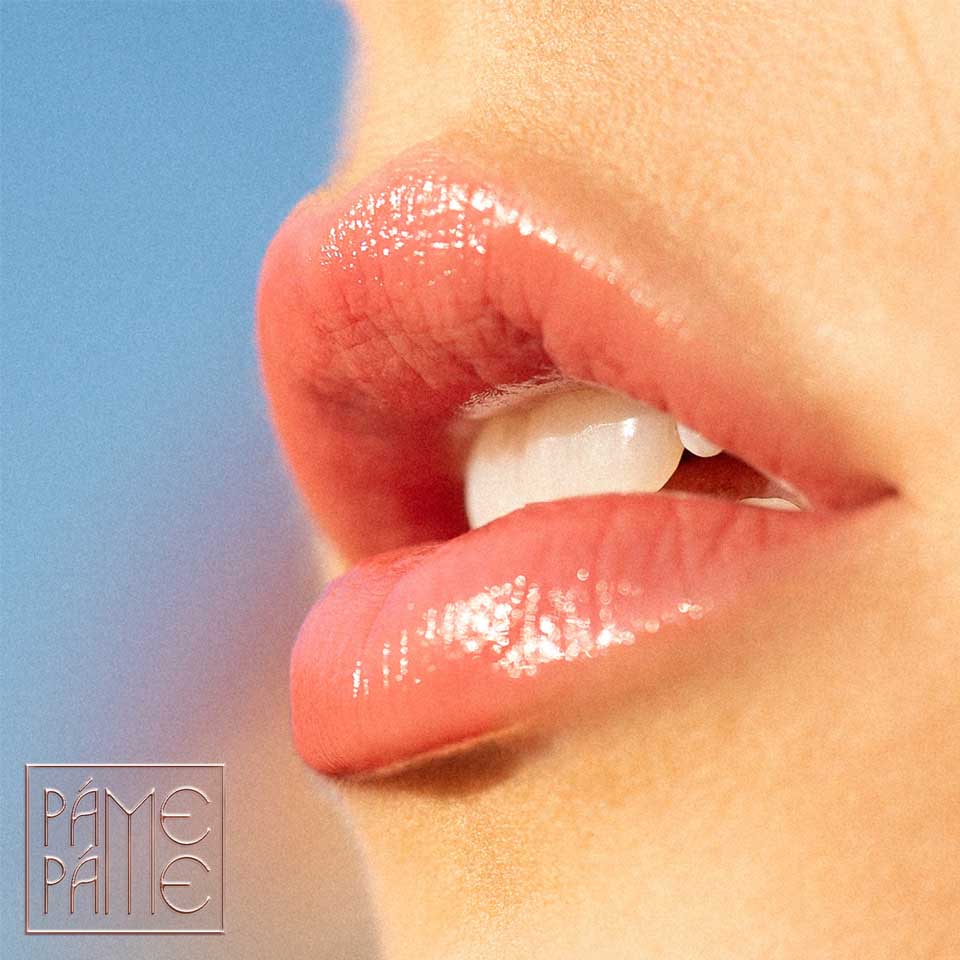 7. We have all been isolated since the middle of March 2020. How has the quarantine treated you ?
Quarantine has definitely changed my plans. I thought I would be traveling a lot to Europe for music, but instead I have had to stay in LA (my new home). I am lucky that I live with the love of my life and creative partner, Stolar. We have found new ways of being creative aside from writing music, such as taking photos and recording acoustic sessions in our backyard. There are many things that we didn't realize we were capable of until we had no choice but to rise to the occasion.
8. And how does the current situation in the world influence your creative process? What are your​ ​musical or creative goals for the next few years ?
For the most part, I continue to work with the same group of people to write my music. Quarantine has brought us all closer together and made our creative synergy even stronger. My goal is to continue releasing music that I believe in, and connect with more and more people through my art.
9. Was there a musical experience, a concert or a performance that touched your soul?
The first time I heard Ray Charles sing "Georgia On My Mind" was a very moving experience for me. I was brought to tears by the amount of soul in his voice and his delivery. It inspired me to want to create my own music and move people in my own way.
10. If you could speak to yourself in the past, what would you say to you?
I would tell myself to take a deep breath and just go with the flow, and that everything is working out exactly as it is supposed to.
‍
Thank you Evangelia! <3