Books and university classes about Kendrick Lamar's music, lyrics and personal stories have been around for a decade, and that is because Kendrick's work is packed with the retrospection of a madman that in a short time has seen enough and reflected upon complex issues that belong in our generation. That's how I became aware of the intricacy of his songwriting, when we were asked to listen to Kendrick's first worldwide-known album good kid, m.A.A.d city (2012) and discuss his lyrics in a class about cities and cultures.
Why Kendrick Lamar? In a nutshell, Kendrick speaks of his generation, reflecting on demographic struggles without being corny, and this has put him ahead of his time. Growing up in Compton, a city in southern Los Angeles County, Kendrick's upbringing was shaped by a city of violence, gang wars and poverty, and the stories of growing up in this city make up much of his songwriting. In a way, Kendrick's lyrics are a success because they transcend the personal to connect to universal themes, often addressing processes of maturation and reflection, which we all go through as we become self-aware.
In good kid, m.A.A.d city, Kendrick reflects on how escaping his destiny of belonging to a gang might have been just a coincidence. For instance, with "swimming pool" he delves into what's like to run with the wrong crowd and take a lot of risks. In this song, he's on the path of self-destruction—drugs, alcohol, chasing women, vandalising public and private spaces—but towards the end of the song the story changes, when his friend Dave is murdered and he comes to the sober realisation that he must change or face the fatal consequences.
During his childhood, regardless of the efforts of his parents to provide a safe house, Kendrick lost his innocence at the age of five as he witnessed the murder of a young man in front of their building and the South Central riots that set several buildings on fire. His day-to-day was influenced by criminality and the hostile environment of the city. Even his dad, who was working at KFC, joined street activities to provide his family with enough means. Kendrick recalls the day his dad came up to him and told him, 'I don't want you to be like me,' reminding him of the cycles of violence that are hard to escape once you're in.
Good kid is about the spirit of the people of Compton, told as an autobiographical narrative—only look at the album's cover, a photo of him and his relatives. Kendrick says, "that photo says so much about my life, and about how I was raised in Compton, and the things I've seen. You don't see nobody else's eyes, but you see my eyes are innocent, and trynna figure out what is goin' on."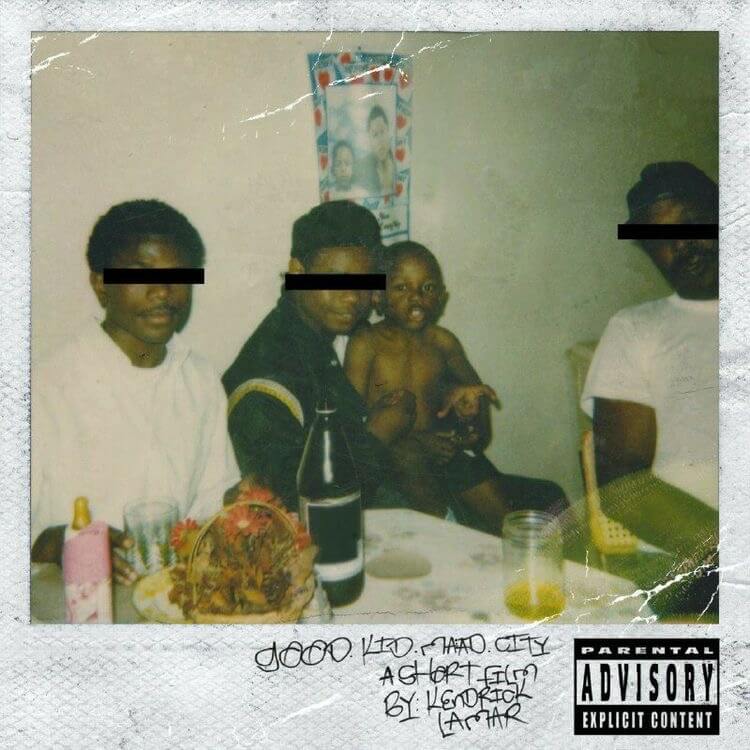 His parents' dedication to keeping Kendrick safe in a city out of control has led Kendrick to describe those years as 'stable inside but chaotic outside.' And to a large extent, his music parallels this feeling, as it's lyrically packed with different meanings and encompasses all sounds of black sounds in America. His music is experimental, progressive and critical; yet, reminiscent of the classic hip-hop era and the way of using music as a form of social protest, drawing attention to the effects of violence, culture, American capitalism, conservative politics and the way they push marginalised groups to the peripheries.
If good kid is among one the best albums in hip-hop history, the following album could be among the best albums ever made in the history of music. To Pimp a Butterfly, released in 2015, is a musical journey that incorporates jazz, soul, funk and modern hip-hop, and features Snoop Dogg and Pharrell Williams. The complexity of this album, which is almost hard to unpack, got him nominated for 11 Grammys. A year later, Kendrick released a compilation of unfinished demos for To Pimp a Butterfly, called Untitled Unmastered, and it sold 342.000 copies in the first week and broke records at the time on Spotify for having the most streams a day—9,6 million.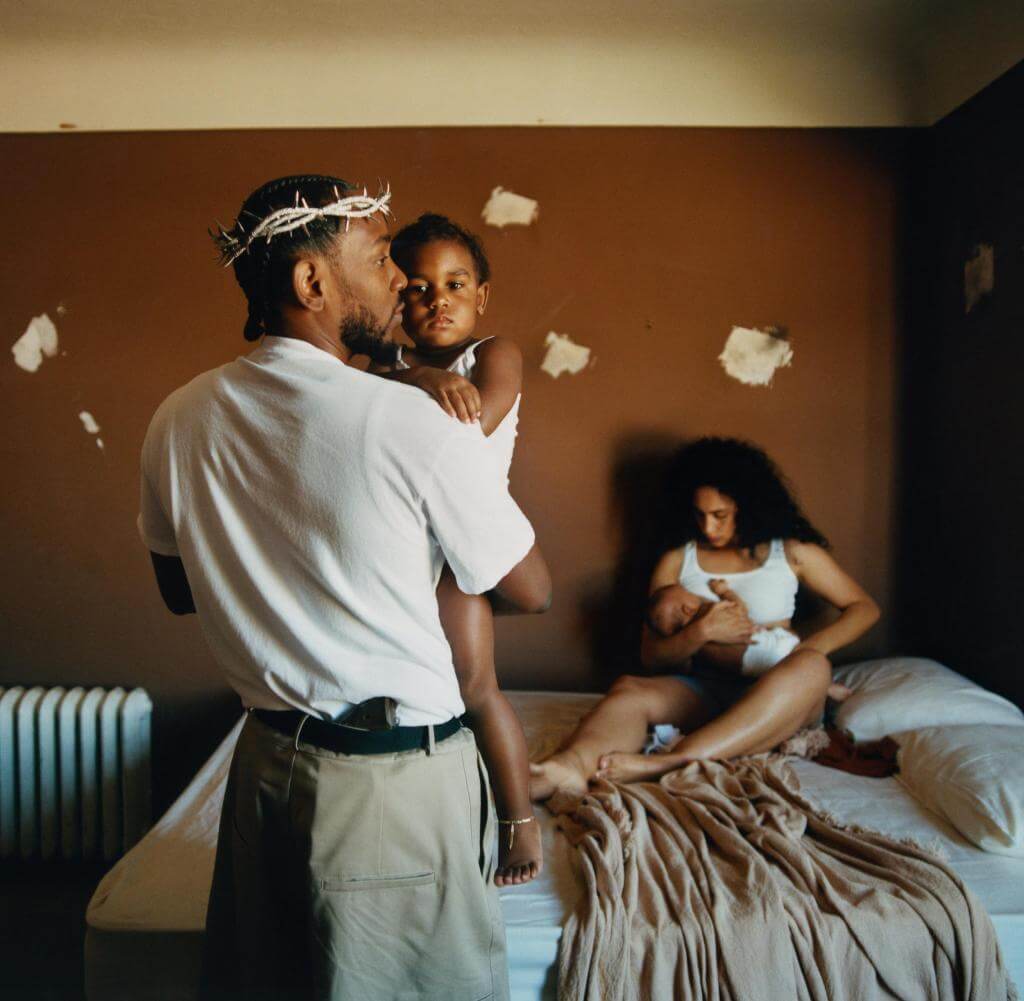 DAMN., an album released two years later, proved that Kendrick can make music accessible to everyone, and it's been considered the critic's favourite album of 2017, according to the BBC, as well as the most commercially successful album. Between this and the next album, Mr. Morale and the Big Steppers, five years passed by but not dormant. Between 2017 and 2022, Kendrick won 7 Grammys, recorded the soundtracks for the film Black Panther and had two children. Not only that, he recorded his next masterpiece which came to the public almost unannounced.
Mr. Morale feels like what comes after digging into past trauma, a post-therapy session that unveils stories in a new light, with new meanings. This album collects his reflections on personal and generational trauma, speaking of acceptance and forgiveness, and his existential duality between being good and bad and both at the same time, and it reminds us that we, too, need to change the trajectory of the cycles that imprison us, and a way to do so is by looking into the curse that we've been carrying throughout generations.