"The digital world is a massive playground for me, I can't really get my head around what will happen in the future, but one thing is for sure: I will be dancing, in real life and online."
They way we express ourselves has always been through fashion. They way we dress always directly connected to our being and our personality and it was always sort of a non verbal language for everybody. But these days our lives became increasingly digital and the way we communicate our personality trough fashion changed. Who remembers the time when we first created ourselves with little avatars? The little virtual personalities have touched millions of hearts within a very short time. But why? The little colorful characters are a direct reflection of our personality and the image we see of ourselves. Adidas is now putting that form of self expression onto the next level.
Adidas is venturing deeper into the digital world with the debut of its Ozworld Experience focusing on showcasing the individual identity with the help of avatar creations.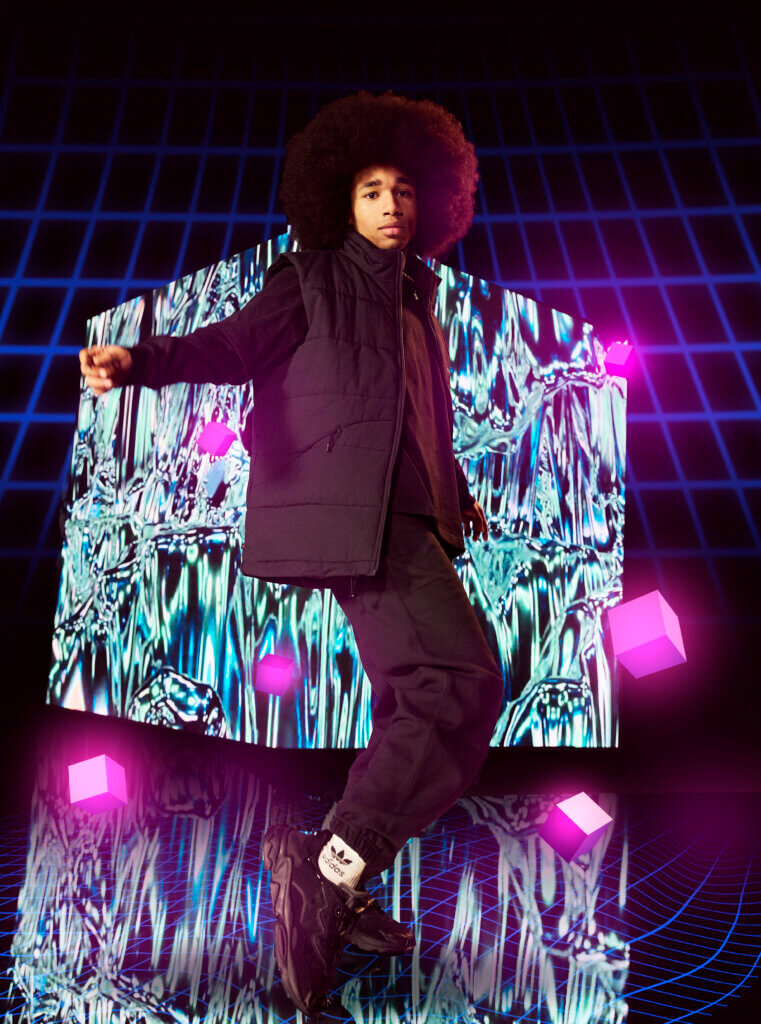 "This is the first brand partnership that pushes the limits of the platform – offering interoperability in generative avatars with over 1,500 different Metaverse apps and games," Adidas said in a statement. AdiClub members and Adidas NFT owners receive exclusive early access via a separate URL. The first group of Avatars appeared in the Metaverse on April 28.
"Through the digital realm everybody can be whatever they want and express themselves however they want", says Noel Robinson (@noelmoves), dancer and one of the faces of the Ozworld Experience. He also built one of the portals in the Ozworld Hub on Fortnite. Built on the essence of individual personalities rather than physical appearances, Ozworld prompts users to answer a series of questions — including their favorite footwear featured in the online world — in order to learn more about who they are. The platform then translates this information into a unique digital avatar that takes inspiration from Ozworld's own aesthetics. Every user will be able to download their Ozworld alter ego to use as stickers and GIFs across social media. Focusing on expressing one's true personality through the digital world, Adidas manages to capture the art of framing identity through fashion in a new virtual realm.