Has anyone had a look at Netflix's new Bridgerton adaptation 'Queen Charlotte' yet?
If not, here is a little rundown: "Bridgerton", the first Netflix original from super-producer Shonda Rhimes ("Grey's Anatomy", "How to Get Away with Murder"), for whose contract the streaming service was once prepared to put a three-digit million sum on the table, broke all ratings records when the series was launched in 2020. Last spring, the second season of the adaptation of Julia Quinn's book series of the same name was broadcast. Seasons three and four are already in the works.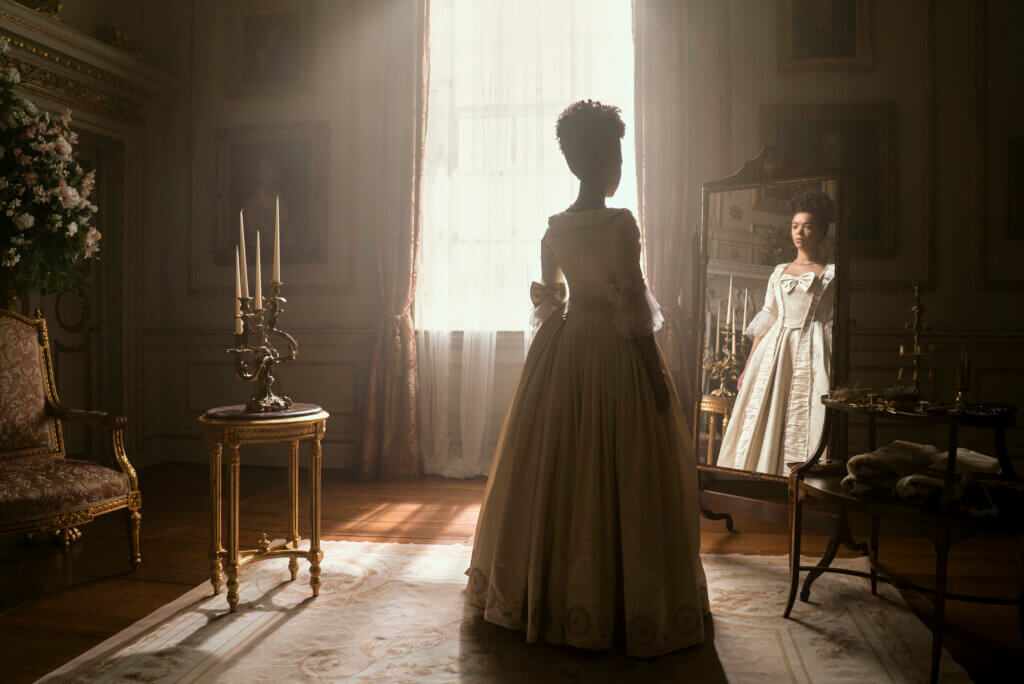 "Queen Charlotte: A Bridgerton Story" is a prequel that will give us an insight into Queen Charlotte's youth. The title role is played by youngster India Amarteifio ("Evermoor"), who plays the grumpy yet lovable monarch, who is still quite green behind the ears. Well-known actress Golda Rosheuvel is also back, as some of the action takes place in the present – the present of "Bridgerton", of course, i.e. the fashionably elegant Regency period of early 19th century Britain. Like Bridgerton, Queen Charlotte is undeniably sexy and oh-so-romantic, the perfect refuge for weary eyes, and in historical inaccuracy no inferior to her predecessor. And there's nothing wrong with that. The days of relying on nostalgia and historical references seem to be over.
But what comes after nostalgia? The acceleration of culture brought about by social media algorithms has officially killed the 20-year cycle. Today's zeitgeist feels like an overwhelming mix of every era happening everywhere all at once. Enter: Now-Stalgia. The new trend embraces the chaos of internet culture, taking inspiration from every decade and giving it a futuristic twist that feels uniquely contemporary. Instead of limiting ourselves to historical accuracy, we look to the past for tools to build new presents.
And Shonda Rimes new hit-show is just one example. In 2021, pop starlet Dua Lipa built an entire album around this wild mix of impressions and ideas. Lipa serves up the mixture of 1980s sound and modern elements with a permanent grin. Sometimes it's immediately infectious, as in the sharply cut electro-funk-pop of 'Future Nostalgia', interspersed with vocoders, or the 'Let's Get Physical' scream of 'Physical'.
Even high fashion has not been afraid to use the archives of Margiela and Haider Ackermann. Loewe, for example, did the same for its Autumn 2023 collection. The brand referenced an iconic Margiela coat made from printed jersey with trompe l'oeil print from 1996 and brought it into the modern era with the Loewe twist. Coperni Fall 2022 also took notes from Margiela Fall 2005, as did Balenciaga under Demna, who also incorporated Margiela's 2005 blazer into their collections.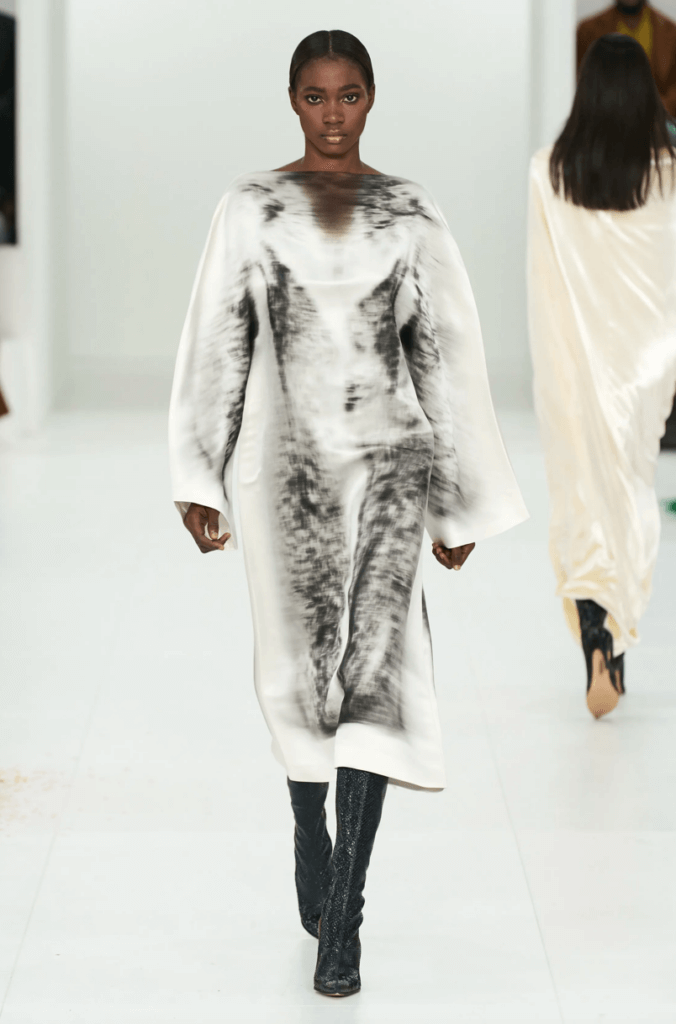 So one might find it difficult to place which decade we're in. The only clue would be that it's all happening. Every trend, every era, every reference is happening everywhere all at once. Colours, fabrics, cuts, themes, energy. Thanks to internet micro-trends fashion has drawn from every subculture under the sun (pop punk, alternative, indie, Y2K, goth, lolita). The 20-year cycle used to mean that pop culture trends came and went every 20 years. It needed to be: Any shorter and a trend would just be tacky, corny or passé, rather than retro, inherently nostalgic and cool. That rule has now become obsolete. Now it's more like five, 10 years maximum. It's no exaggeration to say that at the moment it's mostly the decades that are referenced, with personal tastes and preferences spun around them. How else did we get to a year where pop punk, cowboy boots, sweatpants, diamante jewellery, Regency-inspired outfits and drill music coexisted?