Happy New Year! 2023 has just kicked off and we're saying goodbye to previous popular trends, the most memorable fashion moments and pop culture highlights.
However, the new year and the new opportunities it brings to expand our personal fashion horizons once again raises the question: What is in store for us after the eventful 2022? Title predicts the fashion trends, cultural events and it brands for the new year 2023:
After Gucci and Balenciaga took turns in the ranks of the most popular fashion brands in recent years, Miu Miu stood on the winner's podium in 2022. However, it could well be that Loewe will not only conquer the hearts of fashion aficionados.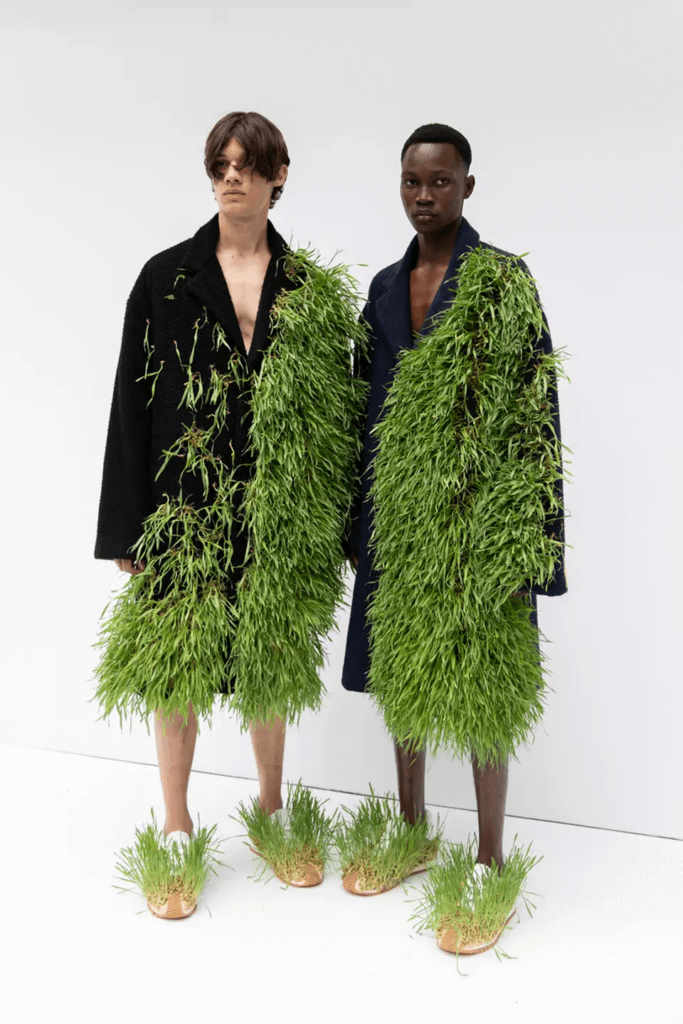 There's a new element of provocation to J.W. Anderson's work since the pandemic, an upping of the fashion ante that had his audience on the edge of their seats today. Set against a glossy white floor, Jonathan Anderson immersed viewers in a 90s fantasy gaming world with the pixelated illusion of Minecraft and the plant kingdom with dimensional fiberglass anthurium flowers for SS23. The action was accompanied by a violin, the highlight was shoes made of different materials and textures. Anderson continues to experiment with fiberglass, metal and mixed designs. Minecraft's pixelated illusion appears twice throughout the collection, "suddenly breaking the previous form" as well as the connection of the virtual world to human life. The designer continues to expand the boundaries of his designs.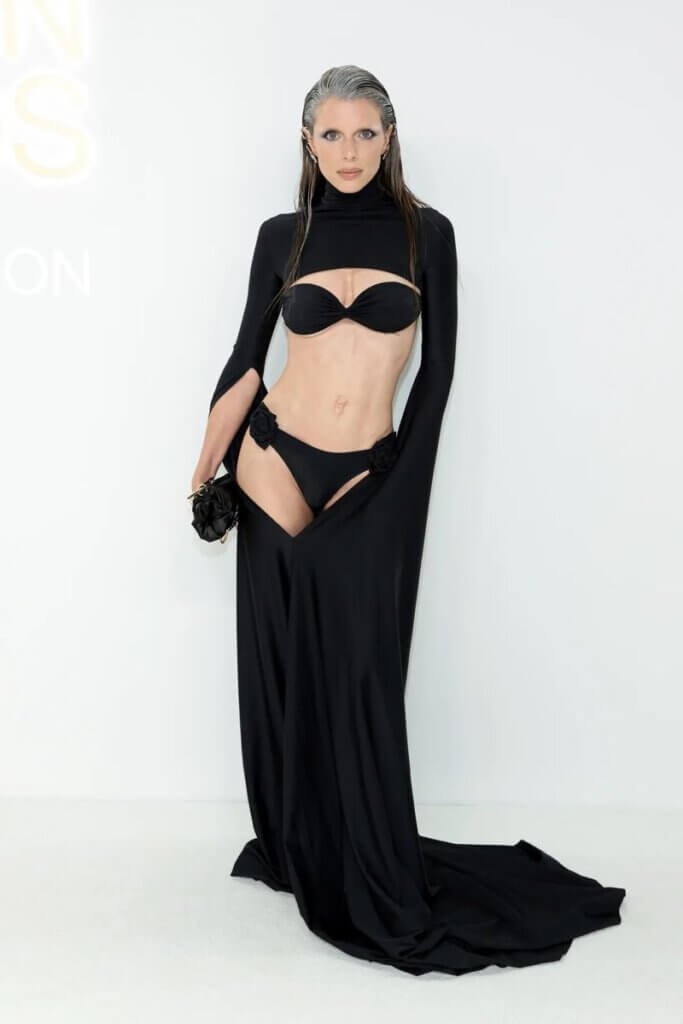 We will also see how creatives expand the boundaries of beauty and makeup, expressing a new symbolism of age and aging. Previously seen on Julia Fox, grey hair will make a comeback. "This season we will definitely see a continuation of women embracing their grey hair," says James Pryce, expert master stylist at Larry King Salon. Not only will we be embracing our God-given greys but, according to James, we'll also be faking the grey with a little help from glosses, tints, and dyes. But also in the matter of beauty, in 2023 more often will be taken to the "not-color". Grey-ish hues will dominate our eyeshadow palettes providing us with the effortlessness and carelessness of the 90ies inspired "rockstar girlfriend" aesthetic.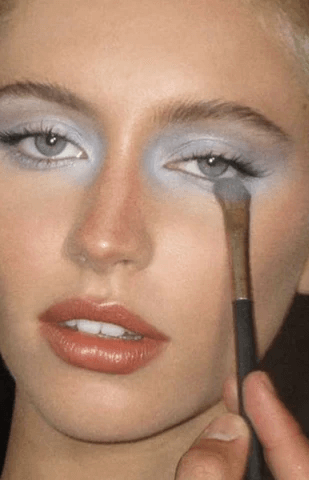 But the look into the past is also directed towards the future. Futuristic elements, such as seemingly floating metal accessories, glasses and headdresses will dominate the upcoming catwalks. Big focus will be alien-esque aesthetics a la Spock-brews and futuristic nostalgia.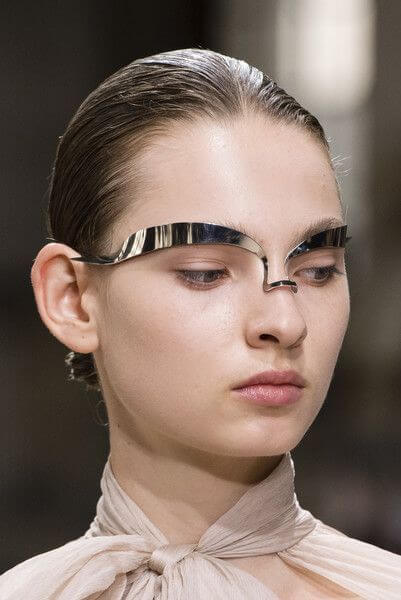 In addition, this year we once again welcome a trend of the 2010s, which even then took us to galaxies far, far away. The then popular Galaxy Print will accompany us again this year: Thanks to impulse makers like Kim Jones for his Dior Menswear show AW23. First popularised somewhere around Christopher Kane's SS10 collection, interstellar tights, Lita boots, and disco dresses were once a lodestone for the kind of person who liked to Sharpie mustachios on their index fingers and upload photos of typewriters onto Instagram. But when the hipster fell out of vogue in the mid 2010s, so too did their love of star-gazing – that is, until now. As part of his AW23 collection at Dior, Jones covered leggings, bombers, anoraks, and roll necks in hyperoptic galaxy prints, all swirling balls of gas and spangled constellations made in partnership with NASA. Having swapped Paris for the Giza necropolis – home to the 4,500 year-old pyramids – the designer refrained from reproducing any stereotypical depictions of hieroglyphs and Pharaohs, choosing instead to draw inspiration from Ancient Egypt's obsession with astronomy. There were 75 looks in total – a reference to the number of years since Christian Dior founded the fashion house in 1947 – and they ran the gamut of dusty kilt-trouser hybrids, space-age helmets, bulbous desert boots, organza bombers, and 3D-printed breastplates.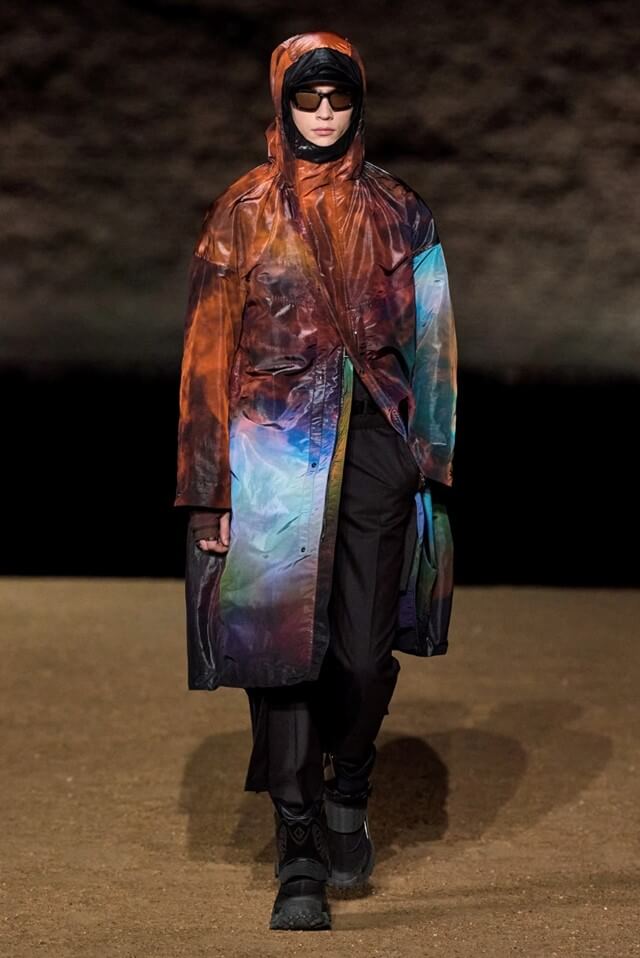 It goes on colorful: After 2022 Kim Kardashian's "Skims" found their way into our closets and shape-wear was too popular as never before, its now time to add colorful tights to the mix. While it's possible some are skeptical about wearing bold shades instead of neutrals, odds are we all  rocked colored tights as a kid, especially for '80s or '90s baby. Those eras are now experiencing a renaissance, which means there's no better time than the present to bring this look back, only this time, in a grown-up way. The trick, according to stylist Soneca Guadara, is to consider tights as part of an outfit, not an afterthought. In other words, consider their stylistic potential first and their functionality second.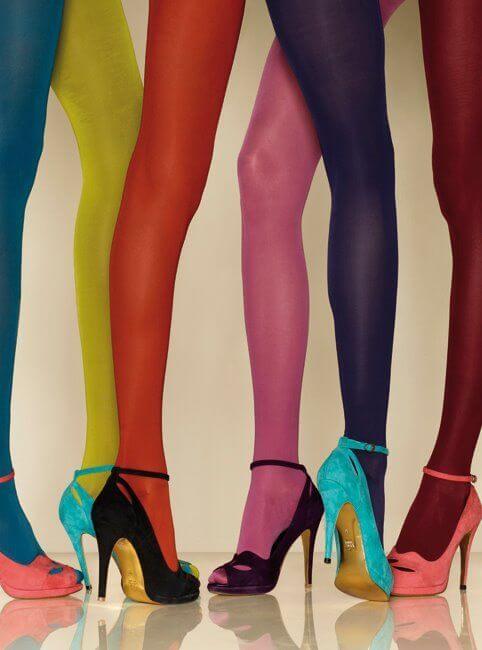 Style over substance was also the motto for retro and vintage over-ear headphones that adorned the necks and heads of last season's It Girls. Headwear is now getting a winter update: if you're heading out to the wintry tundra, reach for a pair of earmuffs instead of your traditional beanie. Choose black, fluffy Goldbergh's or a pearl-colored pair from Lele Sadoughi; you can coordinate the best earmuffs with your winter outfit. And, as professional stylist Jenny Rodriguez notes, they won't distract from your look. "The benefits of good earmuffs are that they keep your ears warm in the winter and you look chic while you bundle up and stay cozy," she explains. "I would pair earmuffs with an oversized blazer or coat, a turtleneck sweater and jeans with Doc Martens. It's simple and effortless, and the earmuffs add the finishing touch to the look. The conclusion? Use your earmuffs as a statement piece to build around, and play it up.