For Louis Vuitton's pre-fall collection, creative director Nicolas Ghesquière cast the House's muses as protagonists in imaginary horror and sci-fi novels. The look book tells its own stories, and they're pretty scary… 
‍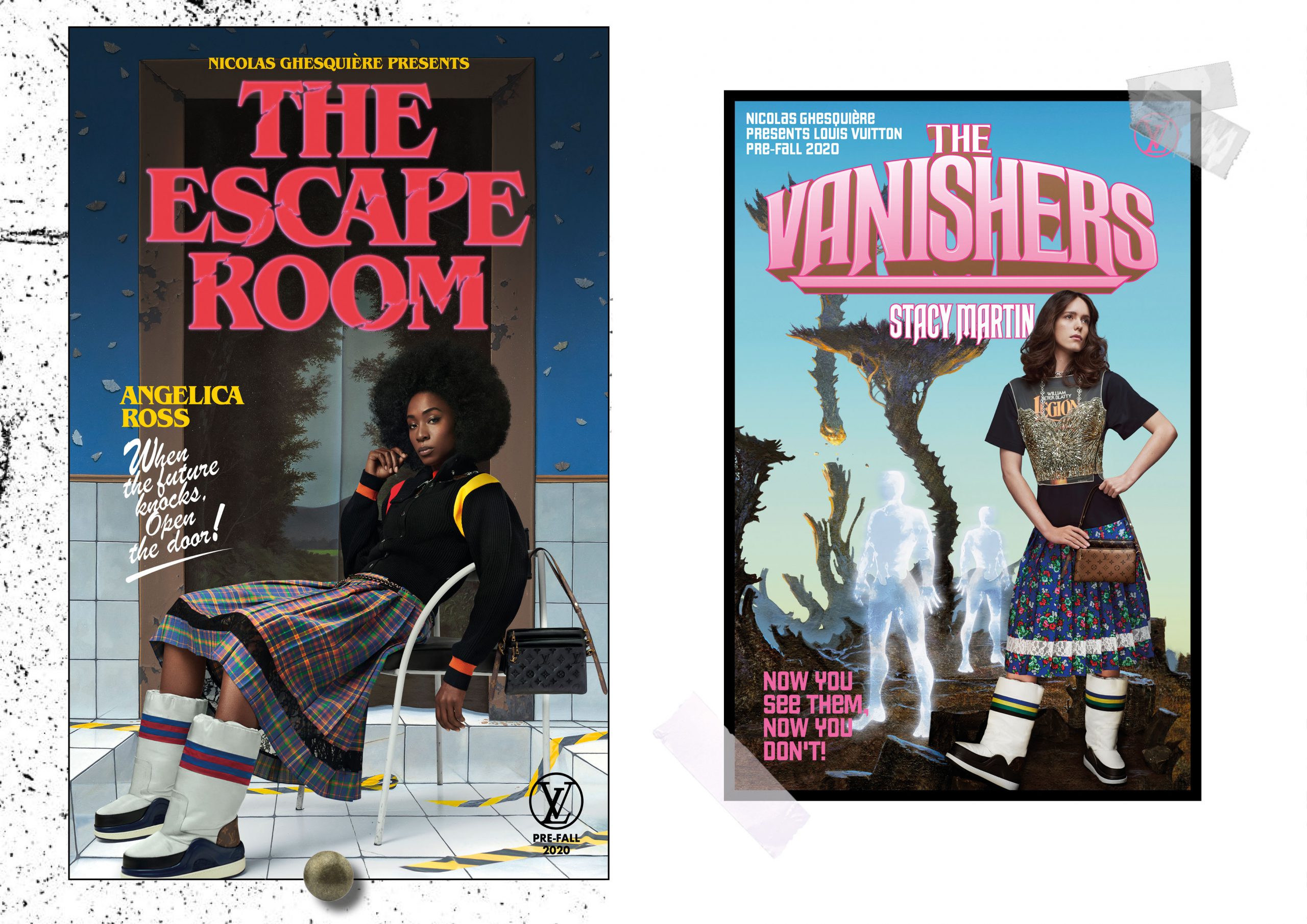 "Fashion is a novel," the brand says in the look-book notes. And although the fake covers and posters draw inspiration from the '70s and '80s, resulting in satisfyingly retro and lofi looks,  the fashion is a mash-up of past, present, and even future styles. It makes sense that the brand would go in this retro creative direction since Virgil Abloh, Louis Vuitton's artistic director for menswear, claimed that the future of fashion means "expressing your knowledge and personal style with vintage".
‍
According to Ghesquière the book and movie concepts came first and the clothes second. "William Peter Blatty, who wrote The Exorcist, gave us the rights to print the cover of the book. It started there," he explained. "It's such a great symbol for me to use a fiction and incorporate it into an outfit. I thought, what's the reverse? To use the fiction as the illustration of the fashion. It's a kind of a mirror effect in this action of representing them all in these different characters." And so as a result of that you can now see artists and actors like Léa Seydoux in one of the collection's T-shirts (with the original cover from William Peter Blatty's 1971 novel The Exorcist) paired with a sequined cocktail dress, thick chains, and an LV-logo-covered handbag in front of a backdrop that looks like an old cover of a sci-fi/horror novel.
‍
Additionally, you can see the likes of Sophie Turner with a coat and futuristic looking moon boots, Angelica Ross in a '50s schoolgirl look, and Jaden Smith in a colorful pattern clash fit. Which one of these sci-fi/horror novels would you want to read?
‍
‍