Jean Paul Gaultier is well known for their maritime looks and codes that are integrated into their collections. After the fashion house announced "The End" on their Instagram channel, they didn't actually plan on ending their 50 years long work, however, they decided for a new beginning. For their new and exciting return to a ready-to-wear collection they aimed to re-interpret certain staples, such as the classic stripe or the infamous sailor's accessoires.
‍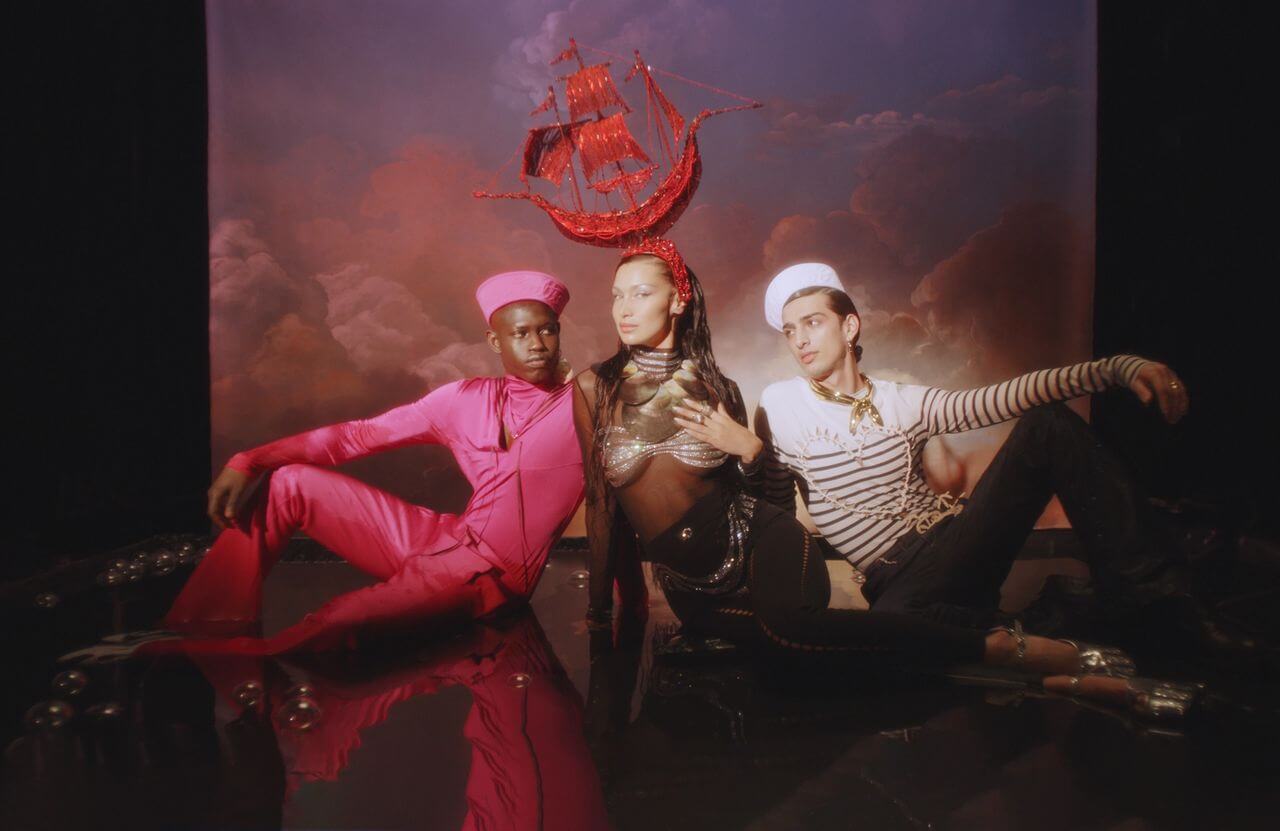 As an ode to collective action and tribute to the diverse communities that have inspired the House since its creation, the Jean Paul Gaultier studio invited five designers and trendsetters to participate in this rebirth, Palomo Spain, Nicola Lecourt Manion, Marvin M'Toumo, Ottolinger, and Alan Crocetti.
‍
‍
Each of the designers, who embody the values of freedom, creativity, and acceptance, has been granted full access to Gaultier's archive and produced a new silhouette or accessory range that fuses their own identity with the iconicity of Gaultier.
‍
‍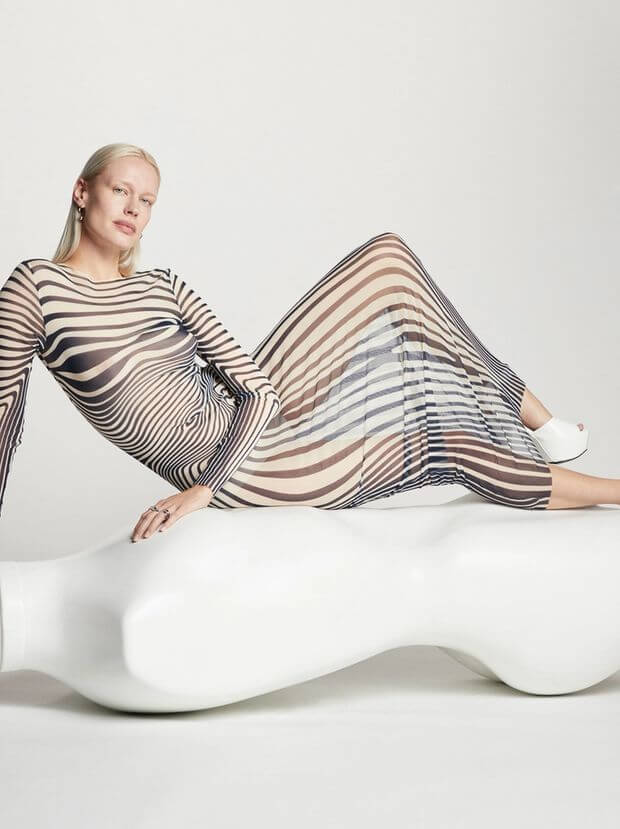 ‍

Cosima Gadient and Christa Bösh (Ottolinger) have played with the iconic "marinière" stripes, distorting them and creating a zebra zig zag graphic, criss-cross strapped tops, and flowy maxi skirts.
‍
‍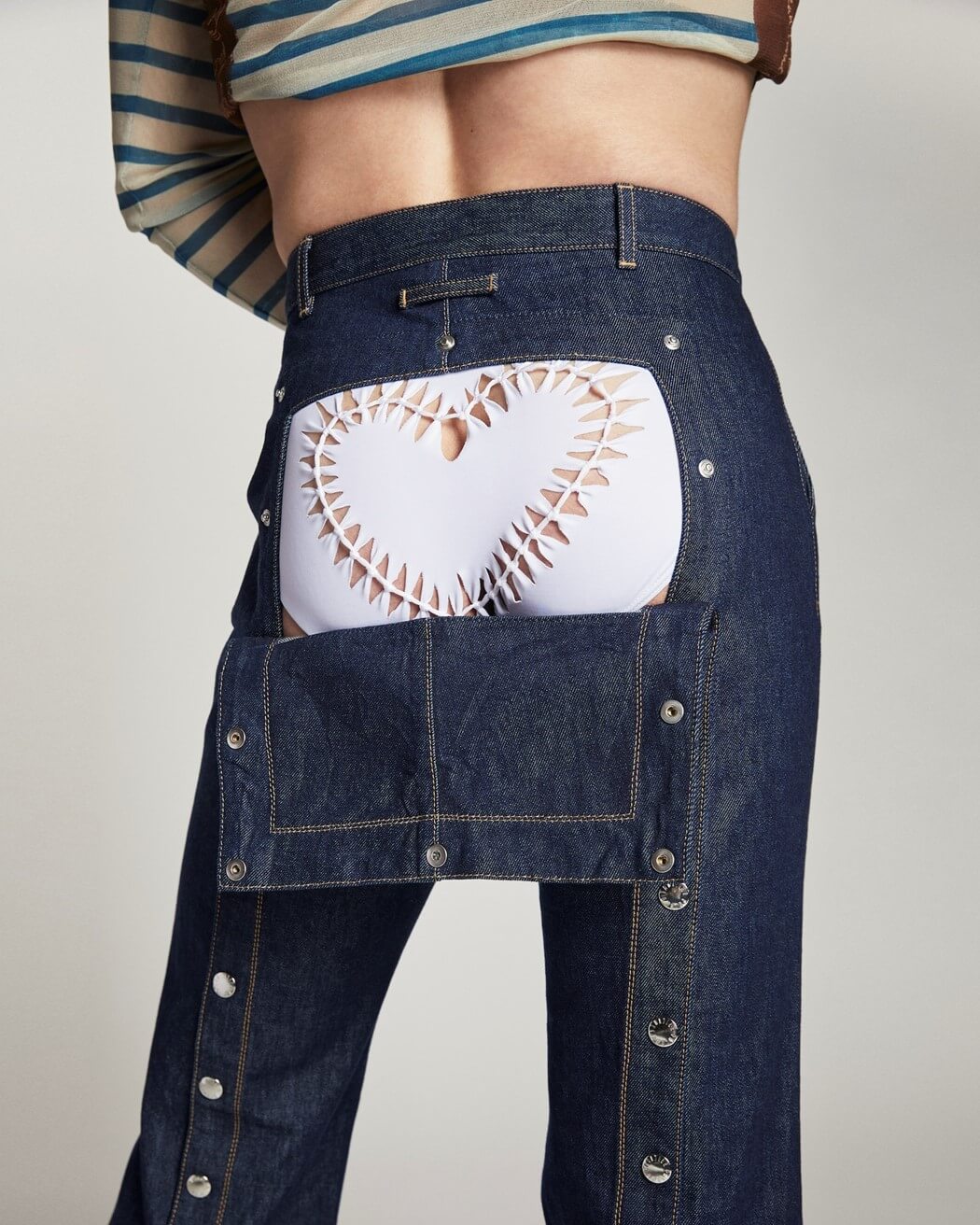 Palomo Spain's take on the collection was rather cheeky (literally!) as he came up with a denim that offers a peek-a-boo moment of the bottom. 
‍
‍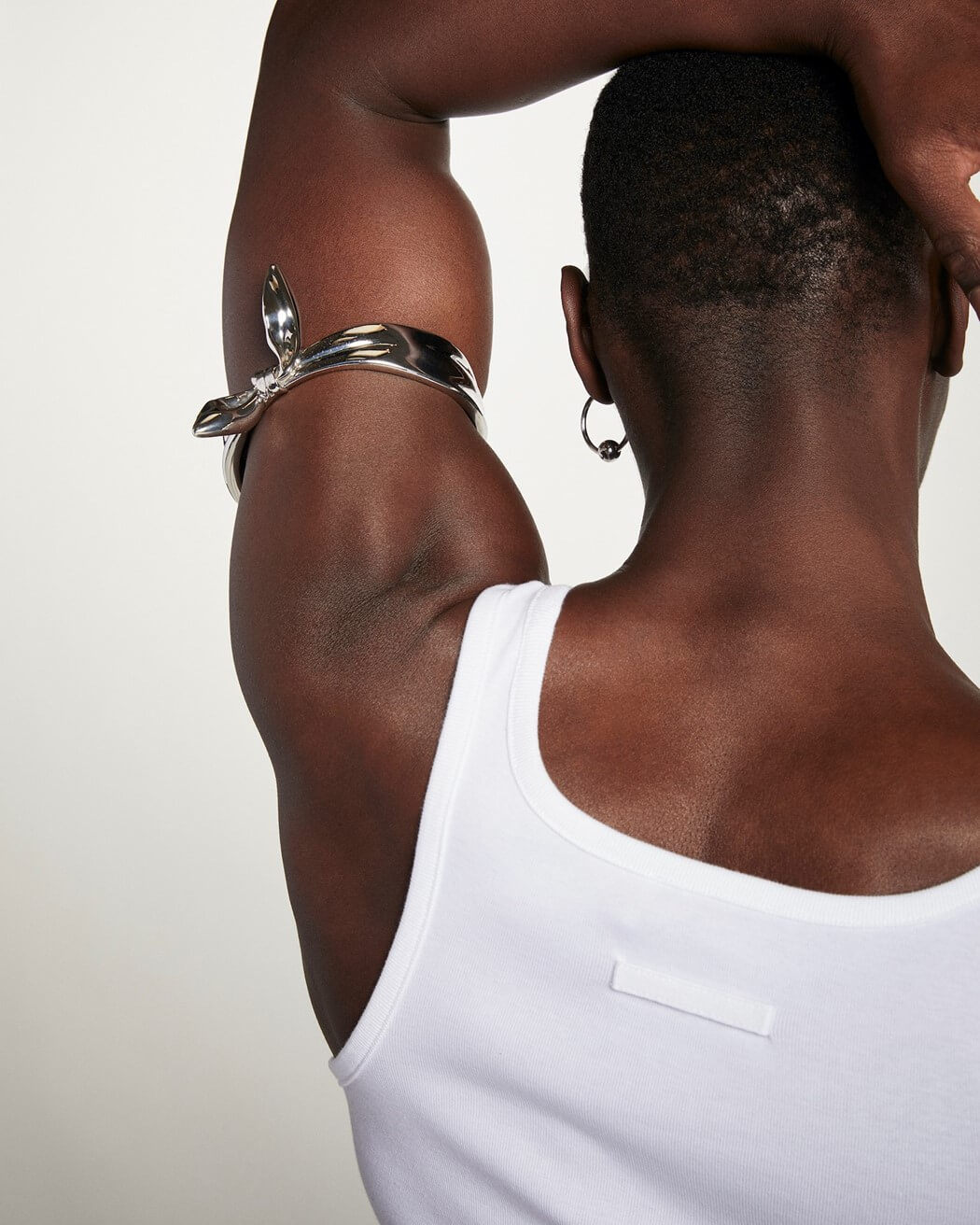 Alan Crocetti transformed Gaultier's iconic cone bra and other accessoires, like the sailor's scarf into charming jewellery and plays with feminine sensuality.
‍
‍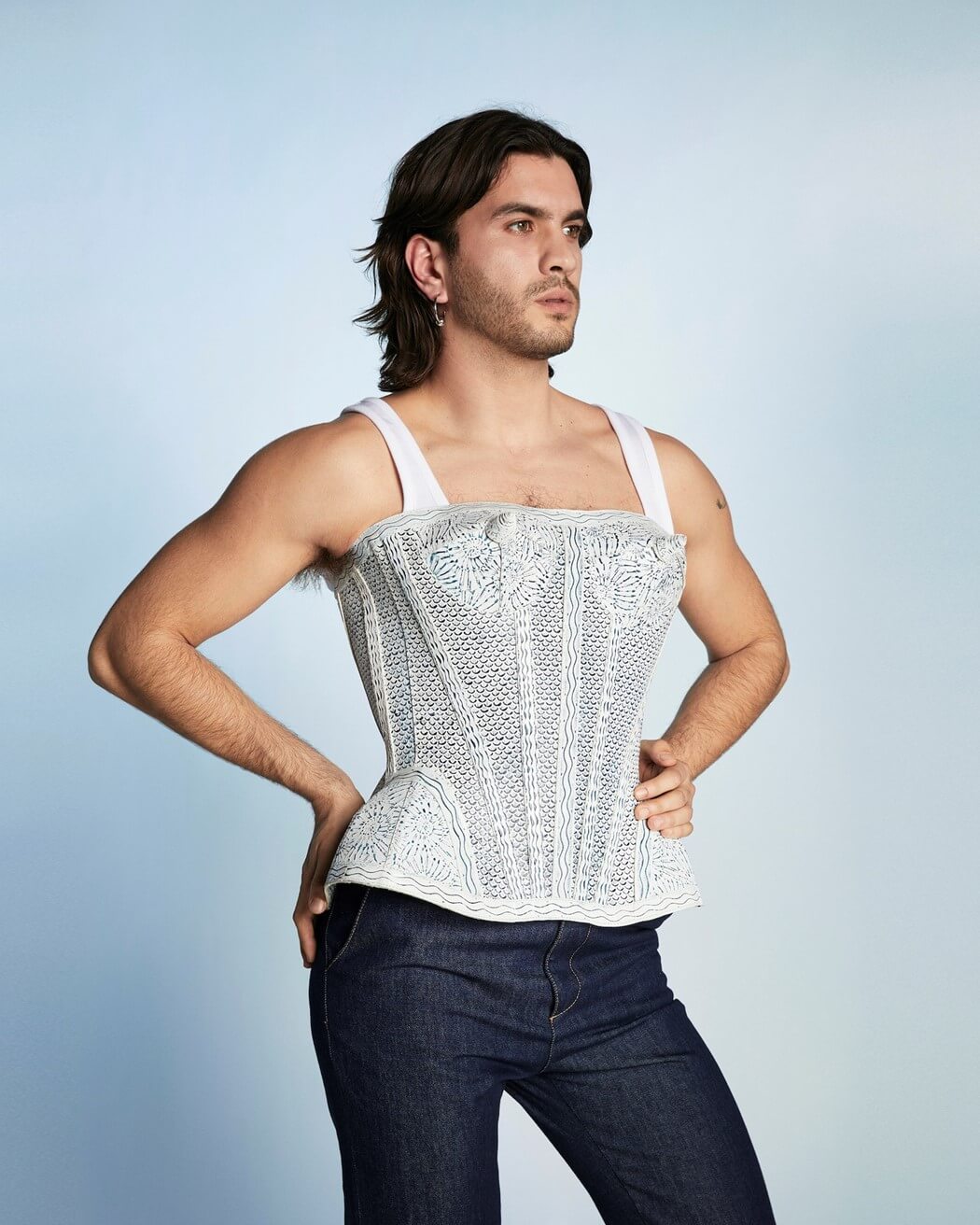 Marvin M'Toumo went full on aqua-dream-land and created utopian looks in which sailors, pirates, seductive sirens and Creole courtesans become one.
‍
‍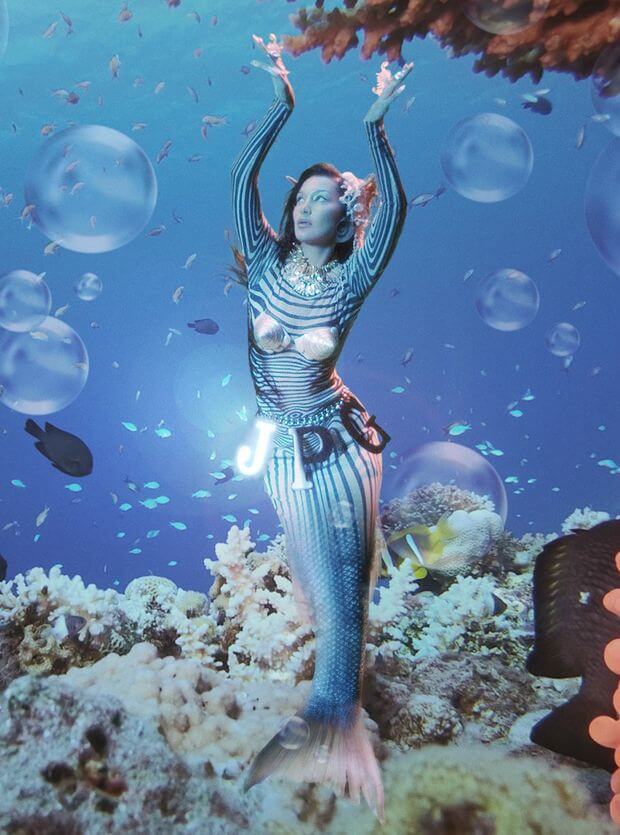 ‍
Besides all these new and creative ideas for this ready-to-wear collection, it wouldn't be Jean Paul Gaultier if there wasn't a kitschy campaign to stage the collection. Shot by Charlotte Wales, this short film stars Bella Hadid and shows a dreamy under-water scenery and tells the story of a beautiful siren who seduces the sailors she encounters. This re-imagination is almost as iconic as all other of Gaultier's Les Marins campaigns together.
‍