The French label Y / Project has teamed up with Canada Goose to make the contemporary avantgarde winterproof. 

The two luxury manufacturers joined forces for a unique capsule collection consisting of six parts. The collection was unveiled during the Paris Fashion Week Fall Winter 2020.
The result is a cross between the iconic, downy Canada Goose polar jacket and the well thought-out and profound visual aesthetic of Y / Project, which stands out due to its asymmetry. The collection consists of innovatively designed parkas, sweaters and reversible beanies.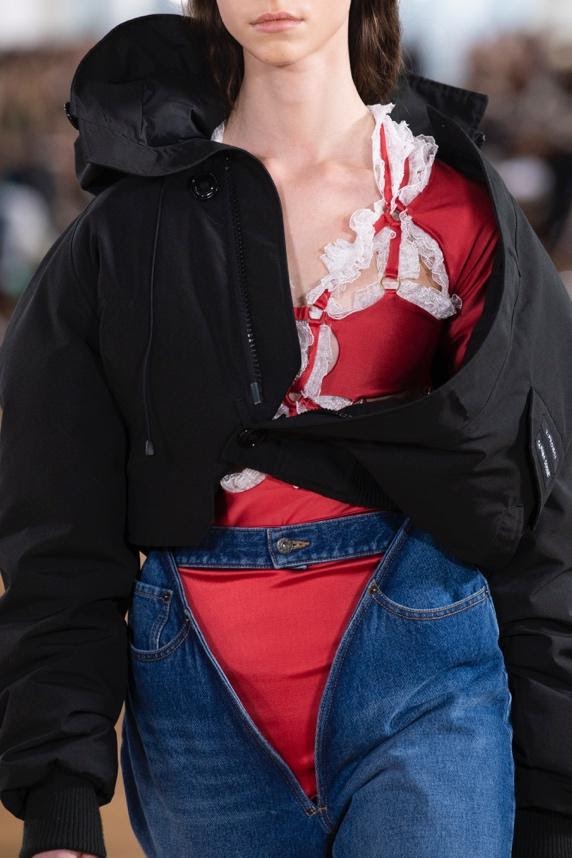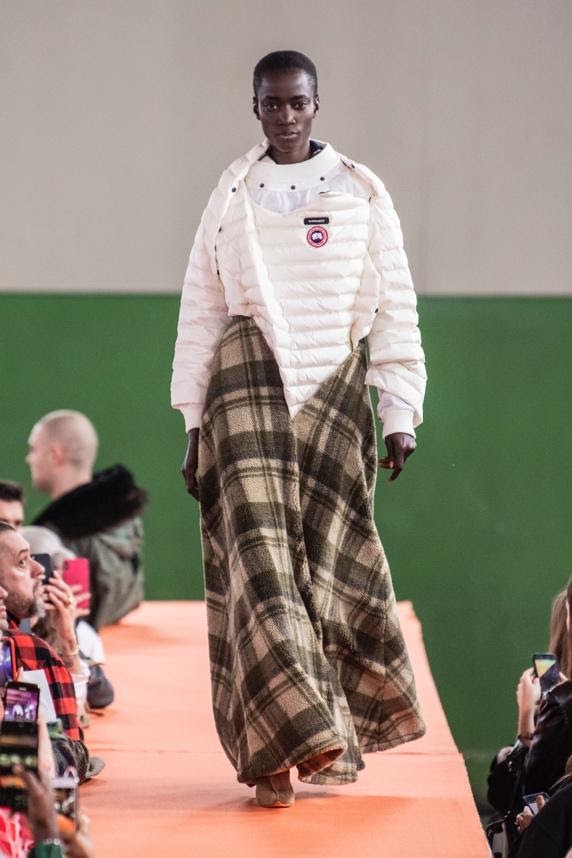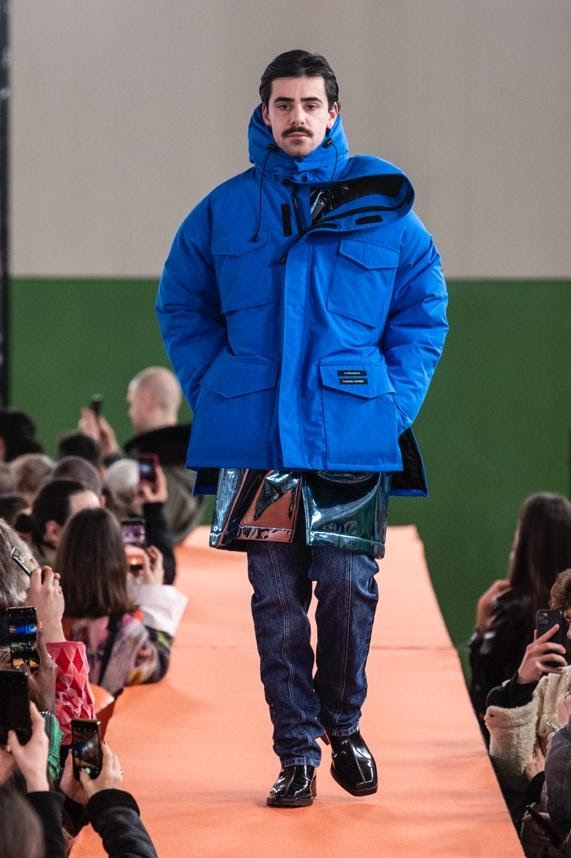 For the collaboration between the two fashion houses, Y / Projects Creative Director Glenn Martens put together the best team to put the collection in the perfect light. The French photographer Arnaud Lajeunie has been working with Martens for a long time. They brought British Robbie Spencer into the team as stylists for this project, who is also the executive fashion director of Dazed & Confused.

Inspired by the iconic campaign images of the Canada Goose archive, they created a series of images together that brings something unprecedented to their photography art. Quirky poses, outdoor locations and black and white filters with an oversized moon that threatens to engulf the scenery. It looks spooky, it looks cool and you want to be part of this trippy night and fog action.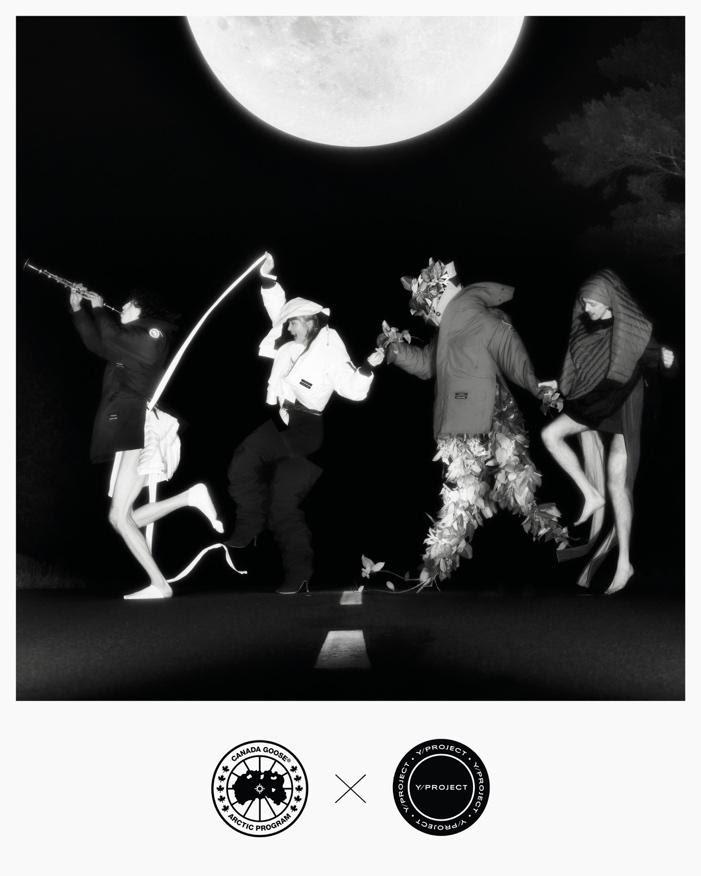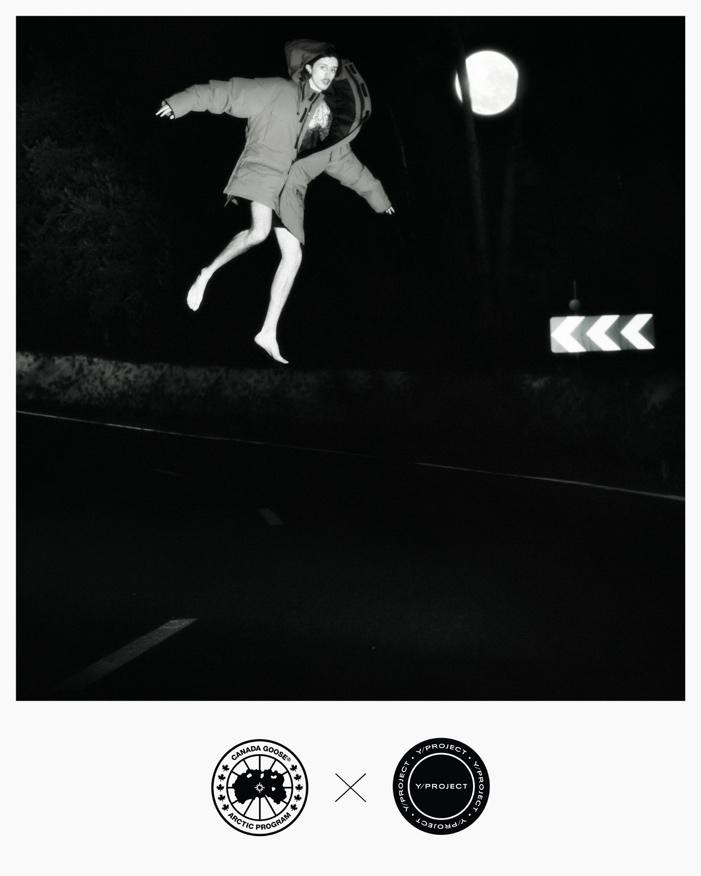 Seeing the versatility of Canada Goose products and the unpredictable design of Y / Projects combined is reminiscent of a crazy puppet theater under the collection, probably unintentionally well suited to the current, but very dreary Halloween time.
One can only hope that Canada Goose will not forget, because of this hype of coolness, which fur and down horror the brand still owes today.

---
Campagne Photos by Arnaud Lajeunie
‍