Fashion has always played an integral part in cinema history. I recently had the pleasure of watching "American Gigolo" fo the first time. I had already heard about this movie numerous times, but to be completely honest the German title "Ein Mann für gewisse Stunden" was such a turn-off that I never cared that much.
But then I saw screenshots from this 1980's flick popping up on Instagram and Twitter mood boards and decided to give it a try. So… what's that movie about?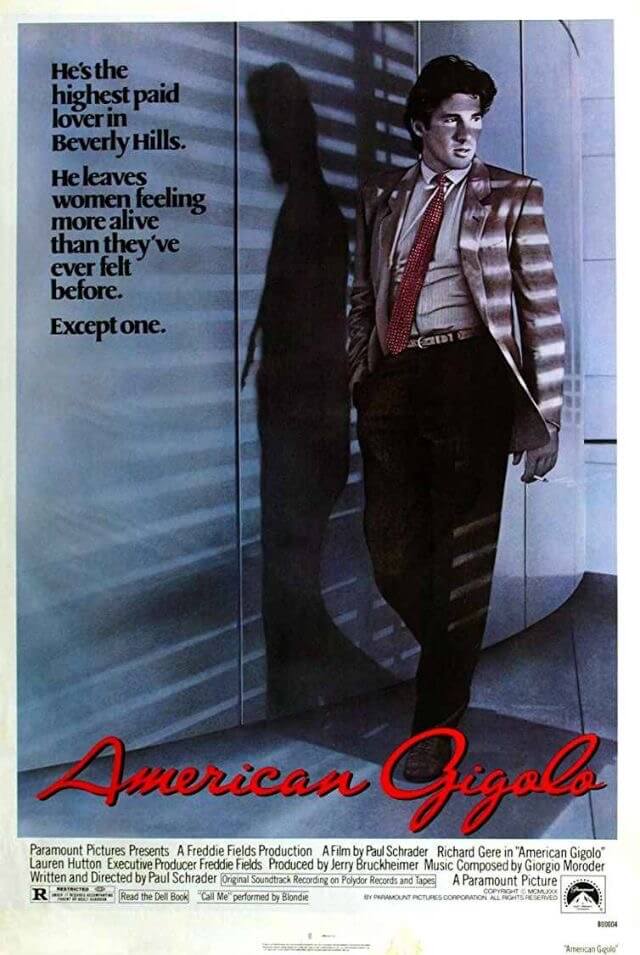 "American Gigolo" is a neo-noir crime drama written and directed by Paul Schrader, who also co-wrote the screenplays for "Taxi Driver" and "Raging Bull" with Martin Scorsese. Schrader directed two other movies before he started working on "American Gigolo" and had already made a name for himself in Hollywood. Richard Gere, back then a fresh talent and by far not a Hollywood legend like he is nowadays, was selected to play the lead role of Julian Kaye, a male escort who becomes the prime suspect in a murder case. The movie was scored by Giorgio Moroder and Blondie and just this seems to be a guarantee for a good 80's flick.
But who besides the skilled director, the good looking lead and the banging soundtrack was responsible for making this movie such a gem? It was Giorgio Armani.
And just as "American Gigolo" can be seen as a turning point in Richard Gere's career, it surely marks the date when Giorgio Armani conquered the US.
Giorgio Armani, born 1934, started his company in 1975. He soon realized that new and unconventional marketing methods were needed to advertise his products the right way. Armani counted on huge street ads and TV spots, but soon realized that the relationship between cinema and fashion was something his brand could profit from.
So he did the costume design for "American Gigolo" and dressed Richard Gere in an array of suits from his workshop. From the get up of first meeting the title character Julian we are invited into his lavish world of luxury. Gere's character is making good money as a call boy for well-situated older women and surely likes to spend it. Eagle-eyed friends of nice furniture will surely spot his mid-century Le Corbusier Armchair in his apartment.
But what really stole the show was his wardrobe. Armani as a designer gave a rebirth to the classic mens suit by giving it a more relaxed silhouette and a lighter feel by exchanging fabrics like tweed for softer fabrics. Linen and silk also came into play and gave the classic mens closet a more elegant feeling. There is a scene where Julian gets dressed and lays out a selection of suits, matching shirts and ties on his bed and you can clearly see who much fashion means to him.
Another fun fact about the movie is that Richard Gere was not director Schrader's first choice for the leading role, but John Travolta. They were already in deep talks when Travolta decided to skip this acting role, but not without leaving the set with every specially-for-him-tailored Armani Suit. The suits surely made appearances on every red carpet and soon everybody was hunting for their newest Italian-made garment.
I'm not going to spoil the movie's plot but we can all agree that Giorgio Armani has spoiled (in a good way) us with his fashion ever since then.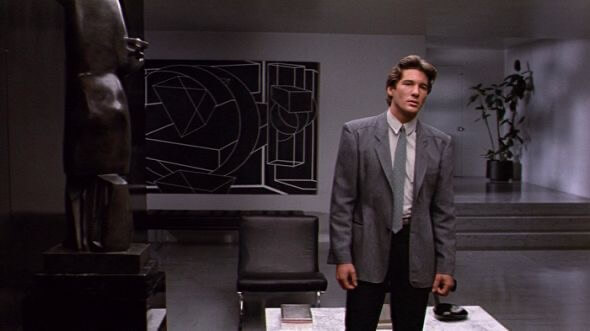 "American Gigolo" is a voyage into 1980's Los Angeles full of looks straight out luxury boutiques that will give every guy watching it a second thought about his current wardrobe.
It surely got Travolta to rearrange his wardrobe and I can personally say that I am looking forward to adding some vintage Armani suits to my wardrobe pretty soon.