What is happening? After a series of recent departures (Alessandro Michele from Gucci, Riccardo
Tisci from Burberry and Raf Simons closing his eponymous label), is now Moschino following
suit: After 10 years, Jeremy Scott will be leaving Moschino.

Per WWD, Massimo Ferretti, executive chairman of Moschino's parent company Aeffe, said: "I am
fortunate to have had the opportunity of working with the creative force that is Jeremy Scott. I
would like to thank him for his 10 years of commitment to Franco Moschino's legacy house and for
ushering in a distinct and joyful vision that will forever be a part of Moschino history."
Scott added that his time at the House was "a wonderful celebration of creativity and imagination."
Indeed, it was, as the designer — who joined the luxury Italian House as its Creative Director in
2013 — has created a number of memorable catwalks and moments during his tenure.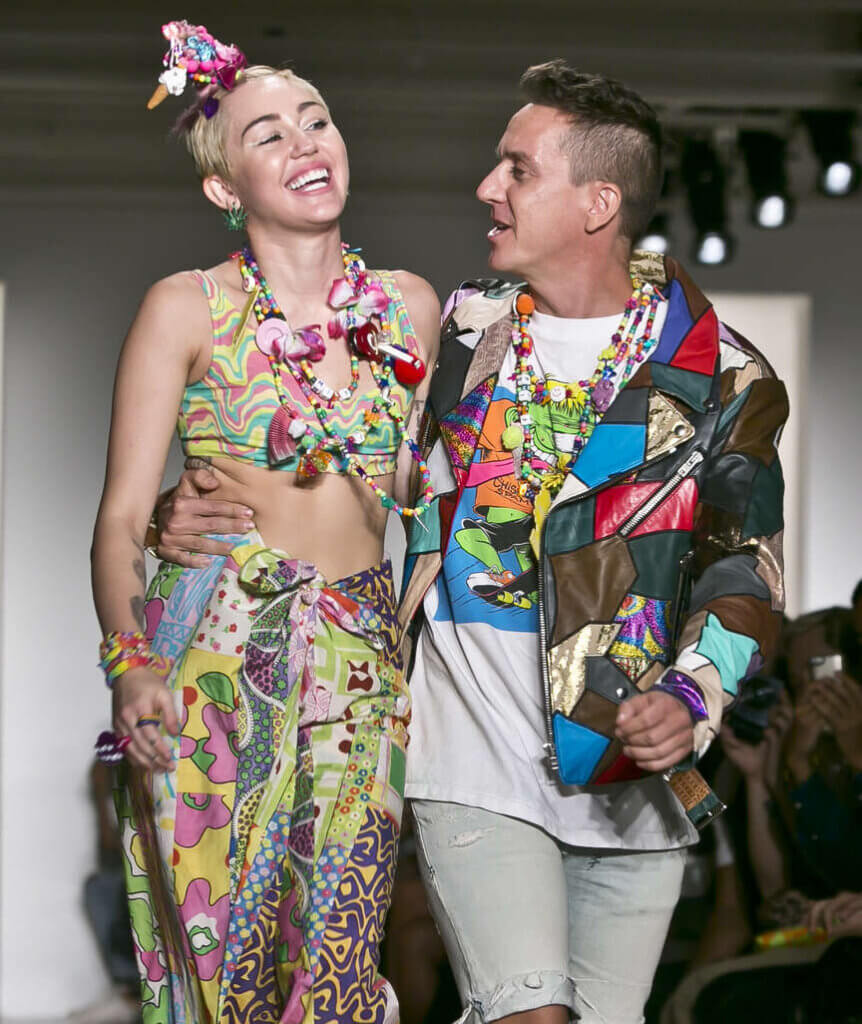 And what a time it was: the designer proved that there are no limits to creativity. From the floral
mania on the runway for Spring/Summer 2018 to the opulence of the chandelier for Autumn/Winter
2016 and the big blow-up collection for SS23, Jeremy Scott understands like no other what it
means to create a space for joy in fashion and to signal questions between illusion and reality.
The house's founder, Francisco Moschino, often rattled audiences with collections so subversive
that they were seen as anti-fashion. He famously sent a couture dress down the catwalk made
from garbage bags, and when asked after the show why he had done so, he briskly replied that the
look had been created because "fashion is garbage".
And there was probably no other designer who could have filled those shoes better than Jeremy
Scott. However: Scott's Moschino is decidedly more puckish than Francisco's. When asked in a
2013 interview if the fashion industry takes itself too seriously, Jeremy Scott playfully joked, "It's
just fashion, people. You're not supposed to see it as a church and pray to a blouse."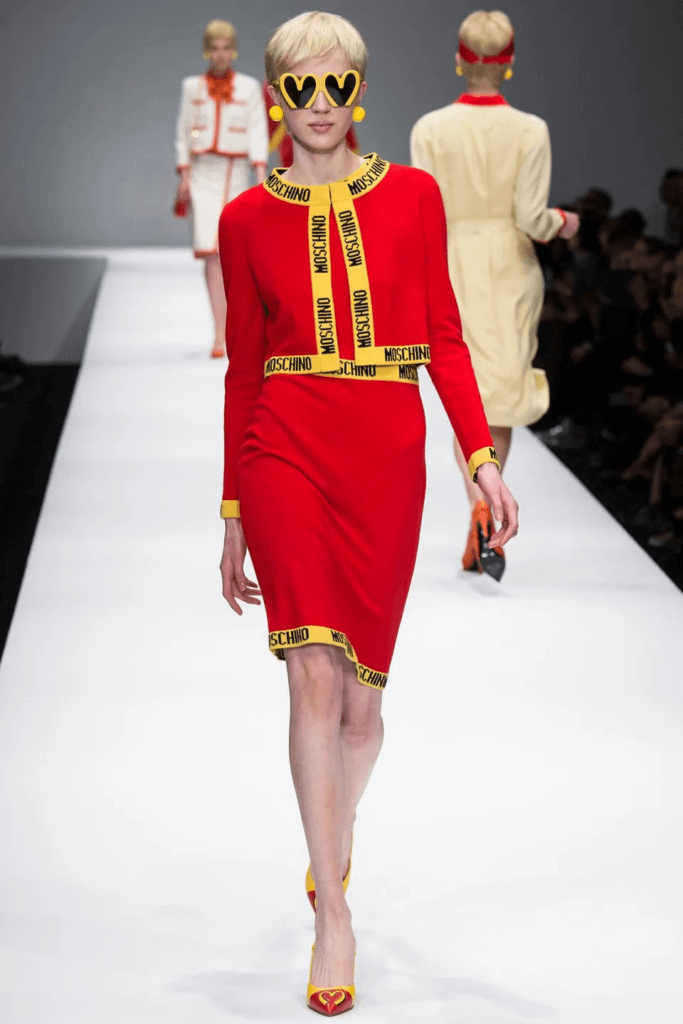 His first collection for the house already proved what the designer is capable of. Vogue wrote in
February 2023: "Scott, nose-thumber that he is, turned all eyes back out. Cara Delevingne made
the opening turn of the Fall show in a cropped cone-bra top and miniskirt printed with dangling
eyeballs and a drooling, lumpy monster's mouth. Other dresses and several sweaters had pairs of
googly, glowering eyes." And the enfant terrible of the fashion world didn't stop there:
Scott has always captivated and shocked the masses, effortlessly walking the line between fashion
and pop art.
Scott described his tenure at Moschino as "a wonderful celebration of creativity and imagination",
according to wwd . Written online he added that he was "so proud of the legacy I am leaving
behind" and thanked Ferretti "for the honor of leading this iconic house" and his fans around the
world.