It has been a few years since Run DMC signed their first contract with Adidas in 1986, becoming the first non-athletes to bag a million dollar endorsement deal with a sportswear company. It all started because of the Hollis, Queens-representing Mc's (and of course DJ Jam Master Jay) passion for footwear from Herzogenaurach, Germany. Their love was manifested in their single release My Adidas which brought them attention from the heads of Adidas and the rest is history.
And to be honest, it's nice to spot some of our favorite actors and celebrities rocking the same gear we do. If you are into fashion a tribal instinct kicks in… He/She is one of us. Everybody's fashion darling Jonah Hill comes to mind who over the last years earned the crown as "king of fits" by… don't let me explain, just check the IG channel @jonahfits. Even in some of his movies you can witness his streetwear knowledge by just looking at the cast's selected wardrobe. Ever heard about Mid 90's? He's into the culture, knows the creatives behind the brands and seems to be the exact opposite of your usual celebrity with a stylist on his payroll.
The 2016 campaign for the Palace x Reebok collab also featured him in a clip that looked more like something good friends create on a lazy afternoon than your average superstar endorsement. It just makes sense. We give a thumbs up.
Another favorite in including a celebrity because of a pop culture reference is Ronnie Fieg. Whenever KITH releases their season collaboration with iconic New York luxury department store Bergdorf Goodman they get the cream of the crop when it comes to New York (Well,… a little New Jersey, too) and tracksuits.
Yes, bow in the presence of Michael Imperioli aka Christopher Moltisanti of The Sopranos-fame, Goodfella's Ray Lotta and Chazz Palminteri known for his role a the antagonist in Robert DeNiro's directorial debut A Bronx Tale. Whoever has seen only one mob movie knows that tracksuits, luxury and the backdrop of the Big Apple are a must. I don't imagine any of those actors wearing limited footwear or heavy branded sneaker head gear, but I clearly imagine Christopher Moltisanti, Henry Hill and Sonny LoSpecchio rocking luxurious tracksuits in the back rooms of shady clubs or on their way to whack a snitch. This is perfect. 10 out of 10 on the pop culture scale.
But why does the KITH's 2022 Seinfeld campaign suck so bad?
Since the first airing of his comedy-defining sitcom Jerry Seinfeld is know to wear the freshest trainers. Hands down. Sneaker accounts feature low-resolution screenshots of him wearing 90's era Nikes on a regular basis and even IG mood boards are flooded with his stylish "airport styles".
Seinfeld is by any means a sneaker head, but he has never been a fashion icon. It's just his era's style that's hot nowadays and nothing he sports nowadays. For KITH's 2022 look book they decided to give him a full "Hello, fellow kids"-type get up. The sneakers are great, but the styling is "2013 sneaker head" to the max. Something that Seinfeld never was. That's a pass.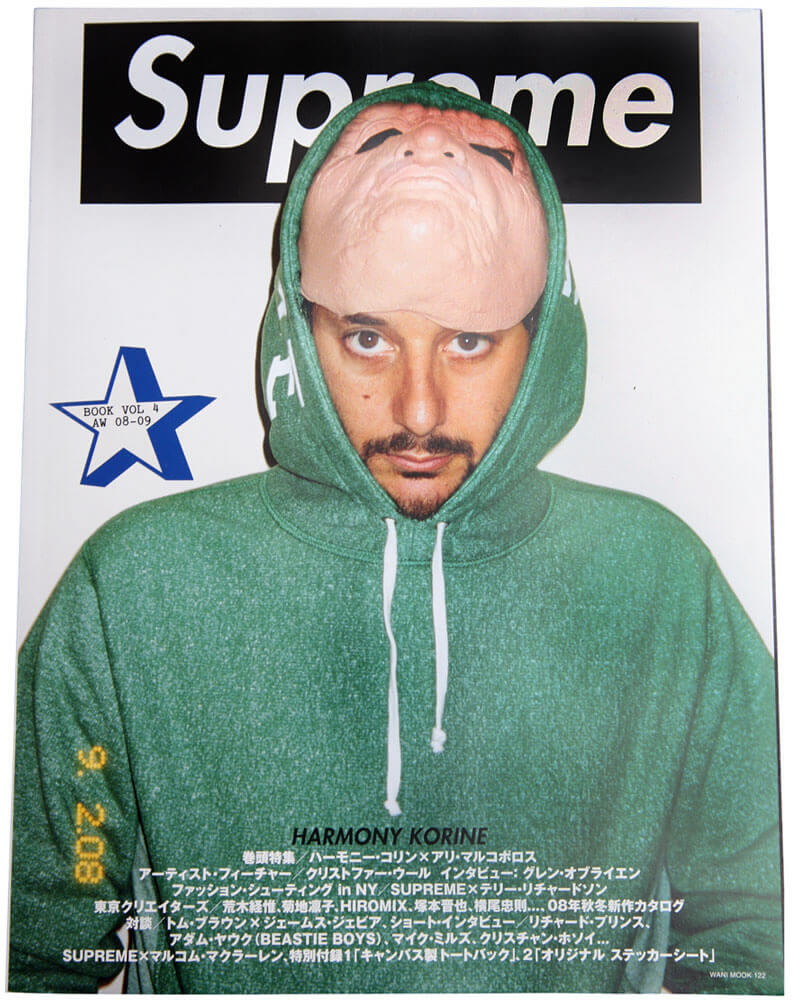 Supreme's celebrity-featuring t-shirts definitely had their hand in building of this movement. Their limited released magazines featuring shootings with personalities such as Diddy or Harmony Korine underline it. While Korine has been an affiliate of the brand since forever and therefore does not feel forced, Diddy's shooting also delivered – even though one would not imagine him on a skate deck. But as he stated in the accompanying interview:
"I THINK THE REASON WHY A LOT OF PEOPLE GRAVITATE
TOWARDS SKATE CULTURE I JUST THINK OF THE RAWNESS, THE GRITTINESS OF IT, THE FASHION AND ALSO IT DOESNT HAVE AS
MANY BOUNDARIES. THERE IS NO STEREOTYPE."

Diddy for Supreme, 2010
A sentence you would not imagine coming out of Seinfeld's mouth. It's streetwear's equivalent to fashion brands nowadays sending robotic dogs on the runway. Unnecessary gimmicks. Let's hope that brands will understand that the formula "product + star = big money" is not always the right way to go.
Or at least they should get a good stylist.