It has been several years since Run DMC signed their first contract with Adidas in 1986, making history as the first non-athletes to secure a million-dollar endorsement deal with a sportswear company. Their journey began with the passionate love for footwear from Herzogenaurach, Germany, representing their hometown of Hollis, Queens. This love was immortalized in their single release "My Adidas," which caught the attention of Adidas executives, leading to a fruitful partnership that continues to resonate today.
There's something satisfying about seeing our beloved actors and celebrities donning the same gear we do. It triggers a tribal instinct in the fashion-conscious: they're one of us. One such individual who comes to mind is Jonah Hill, the undisputed "king of fits" over the past few years. Just check out his Instagram channel @jonahfits, and you'll understand why. Even in his movies, Hill's impeccable knowledge of streetwear is evident through the carefully selected wardrobe of the cast. Take, for example, "Mid 90's" – he's immersed in the culture, knows the creative minds behind the brands, and stands out as a celebrity who defies the norm of relying solely on a stylist.
In the 2016 campaign for the Palace x Reebok collaboration, Hill's involvement felt more like a casual creation between good friends on a lazy afternoon than a typical superstar endorsement. It simply made sense, and we wholeheartedly approve.
Another celebrity who shines through pop culture references is Ronnie Fieg. When KITH releases their seasonal collaboration with the iconic New York luxury department store Bergdorf Goodman, they attract the cream of the crop from New York (and a little New Jersey too), particularly when it comes to tracksuits. Imagine the presence of Michael Imperioli, known for portraying Christopher Moltisanti in "The Sopranos," alongside Ray Liotta from "Goodfellas" and Chazz Palminteri, notorious for his role as the antagonist in Robert De Niro's directorial debut "A Bronx Tale."
Anyone familiar with mob movies knows that tracksuits, luxury, and the backdrop of the Big Apple are essential ingredients. While it may be challenging to envision these actors sporting limited footwear or heavily branded sneaker head gear, it's effortless to imagine them confidently rocking luxurious tracksuits in the back rooms of shady clubs or while on their way to confront a snitch. This combination is perfect, scoring a solid 10 out of 10 on the pop culture scale.
However, the question arises: why does KITH's 2022 Seinfeld campaign fall so short? Since the first airing of his comedy-defining sitcom, Jerry Seinfeld has been known for his penchant for the freshest trainers. There's no doubt that he's a sneaker enthusiast, with sneaker accounts frequently featuring low-resolution screenshots of him sporting '90s-era Nikes. Even Instagram mood boards overflow with his stylish "airport styles."
Although Seinfeld has never been a fashion icon per se, his era's style has become incredibly popular today. Unfortunately, KITH's 2022 lookbook presents him in an exaggerated "Hello, fellow kids" ensemble. While the sneakers are fantastic, the styling screams "2013 sneaker head" at its peak, which contradicts Seinfeld's genuine style. That's a pass.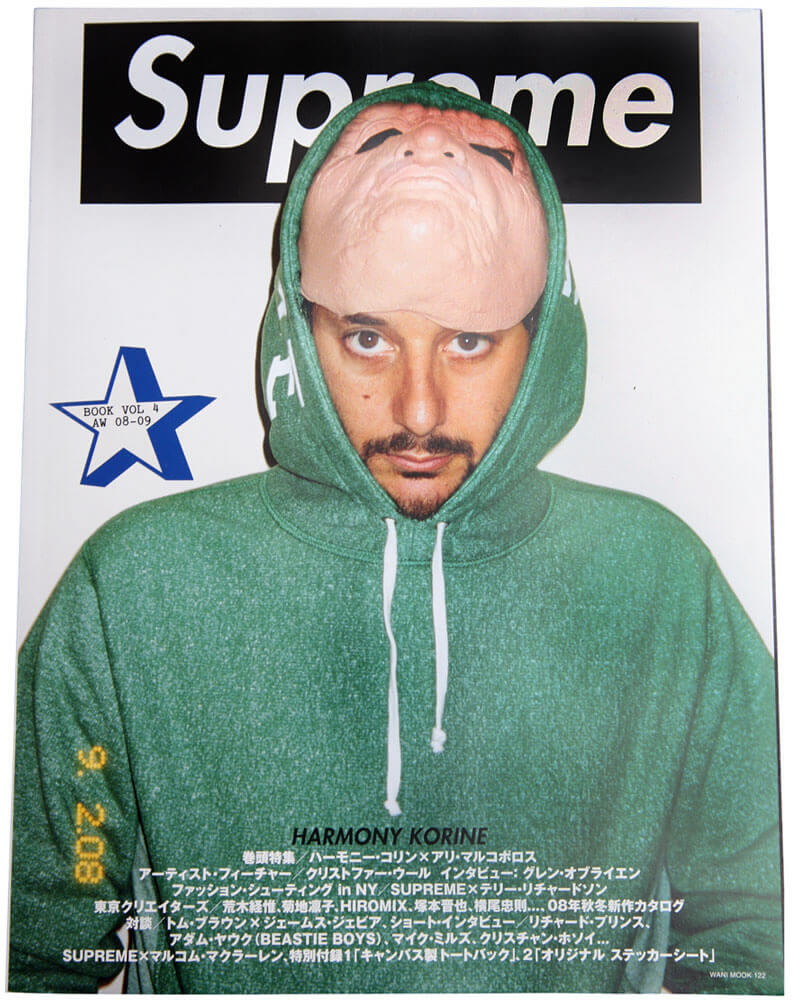 This misses the mark for us. Supreme's celebrity-featuring t-shirts played a significant role in shaping this trend, with their limited-release magazines showcasing personalities like Diddy or Harmony Korine. While Korine has long been affiliated with the brand and, therefore, feels authentic, Diddy's shoot was also successful, despite not being someone we typically imagine on a skate deck. In the accompanying interview, Diddy explained :
"I THINK THE REASON WHY A LOT OF PEOPLE GRAVITATE
TOWARDS SKATE CULTURE I JUST THINK OF THE RAWNESS, THE GRITTINESS OF IT, THE FASHION AND ALSO IT DOESNT HAVE AS
MANY BOUNDARIES. THERE IS NO STEREOTYPE."

Diddy for Supreme, 2010
This statement would hardly come from Seinfeld's mouth. It's the streetwear equivalent of fashion brands sending robotic dogs down the runway – an unnecessary gimmick. Hopefully, brands will realize that the formula "product + star = big money" isn't always the right approach. Alternatively, they should invest in a skilled stylist who can curate the perfect look.
Or at least they should get a good stylist.