"I've always dressed for myself. I don't care what others think. I'm not a rebel and I'm not doing this to shock anyone. Honestly, I couldn't care less."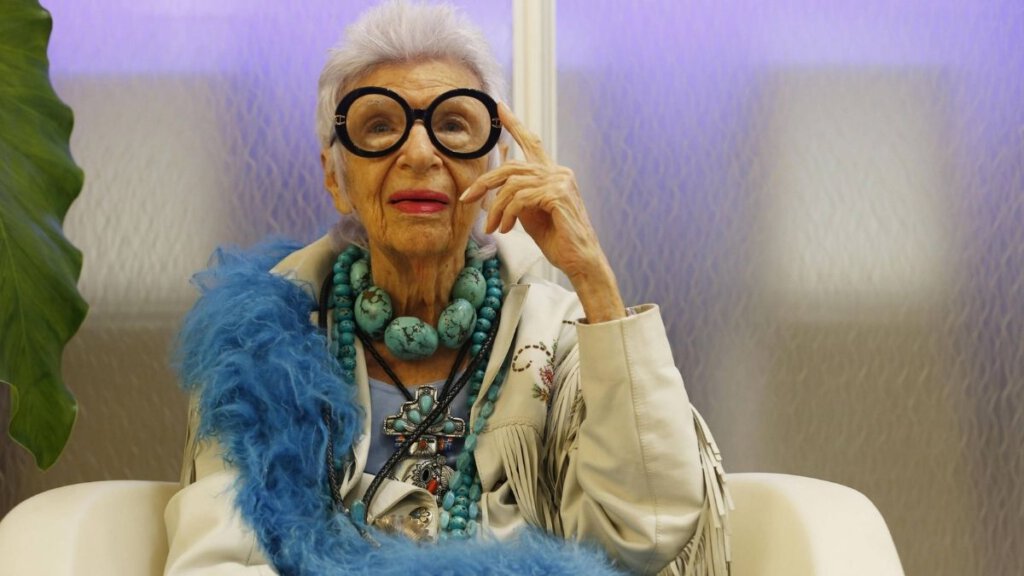 You could use many different adjectives to describe Iris Apfel. Extravagant. Colorful. Eye-catching. Humorous. Serene. But there's one word that definitely doesn't describe her. Discreet.
The "oldest teen in the world" likes standing out. She wears big, circular glasses and her bright gray hair is short. She loves extravagant clothes, combining them with oversized bangles and bright red lipstick. Her outfits may seem random at times, but they are never a coincidence. "You either have style or you don't".
Today, the fashion icon celebrates her 100th birthday.
Iris Apfel was born Iris Barrel in the New York borough of Queens in 1921. She studied art history and then worked successfully for decades as an interior designer. The company she founded together with her husband was assigned as interior designer for the White House by no less than nine presidents.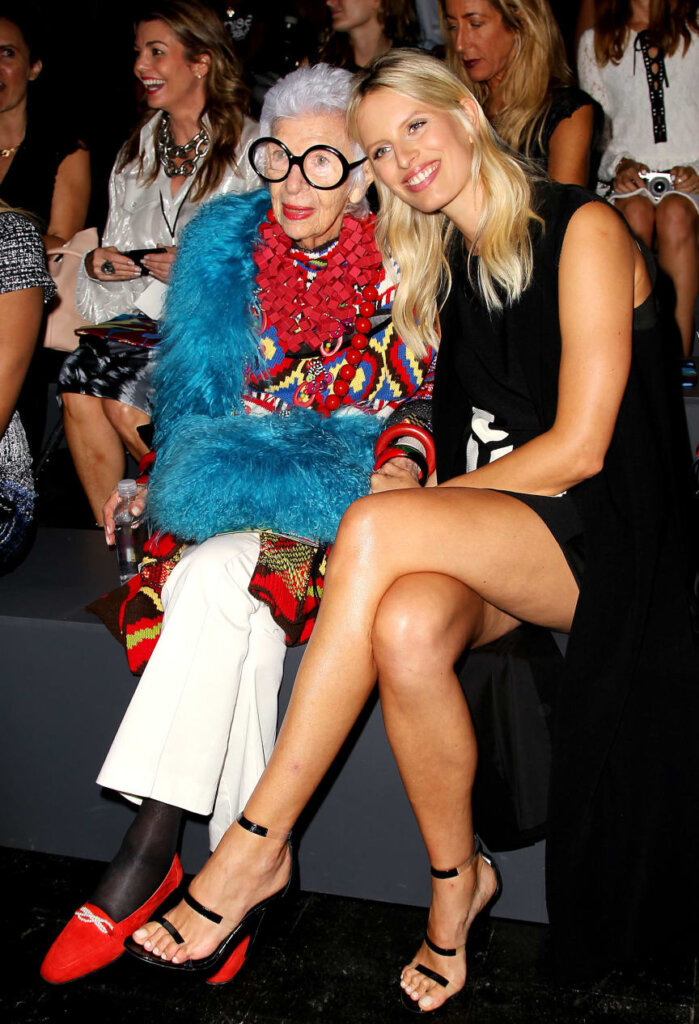 Her reputation as a fashion icon, on the other hand, rather owes to a coincidence. When an exhibition at the Museum of Modern Art in New York fell through at short notice in 2005, she received a call from the curator. Because Apfel is known for her unusual bracelets and necklaces, he wanted to present her jewelry collection. Iris Apfel agreed and the exhibition, titled "Rara Avis" ("rare bird") became a gigantic surprise success. Iris Apfel, who was 84 at the time, was suddenly famous.
At 95, the New Yorker even signed a modeling contract with the IMG Models agency, which
usually represents supermodels like Kate Moss and Gigi Hadid. Additionally, she modeled for the Munich fashion label Aigner, the cosmetics company MAC, and created several collections and makeup lines for big names in the industry. She also wrote a book that aims to encourage women to do and wear what they want and to stop listening to the dictate of the mainstream.
"I never had a plan, things just happened," Apfel once told U.S. broadcasting station NBC. "I think people like me because I'm different. I don't think like everybody else".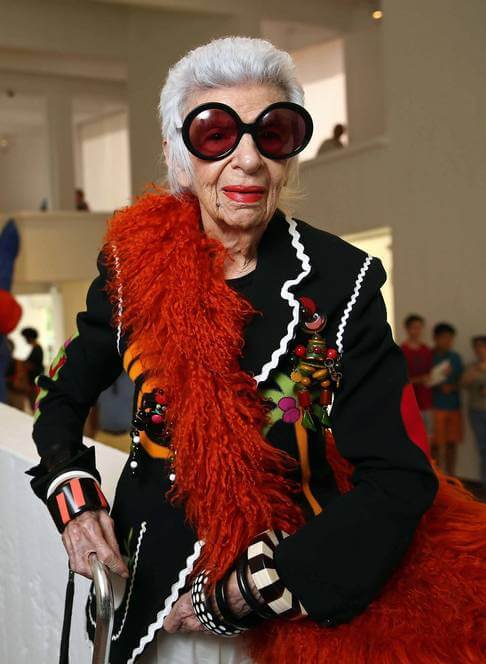 2021 often still feels like the good old higher-faster-further mindset, where greater success is mistakenly equated with greater happiness. All the more refreshing is the contrast presented by Iris Apfel. With her composure, life experience, and distinctive humor, she is a role model for young and old alike.
"I like to amuse people and make them smile. I think it's a civic duty. Too many people walk around today with sour faces and that's not good in these times. We need to stay as pleasant and upbeat as possible."