Without big words, the Belgian designer Maison Martin Margiela creates fashion with a revolutionary statement.
In 1988 Martin Margiela founded the Maison Martin Margiela brand together with the Brussels retailer Jenny Meirens as Neuf SARL.
The company made a name for itself with avant-garde, deconstructivist fashion. Margiela took apart existing cuts and put them back together in an unconventional way and in rather unusual material combinations. White cotton laundry tapes are sewn into the clothing as labels with four diagonal white stitching stitches, remain empty or simply have a circle with a number in them (a "6" for women's basics and a "10" for men's fashion). Margiela's original idea was for customers to cut out this label after purchase.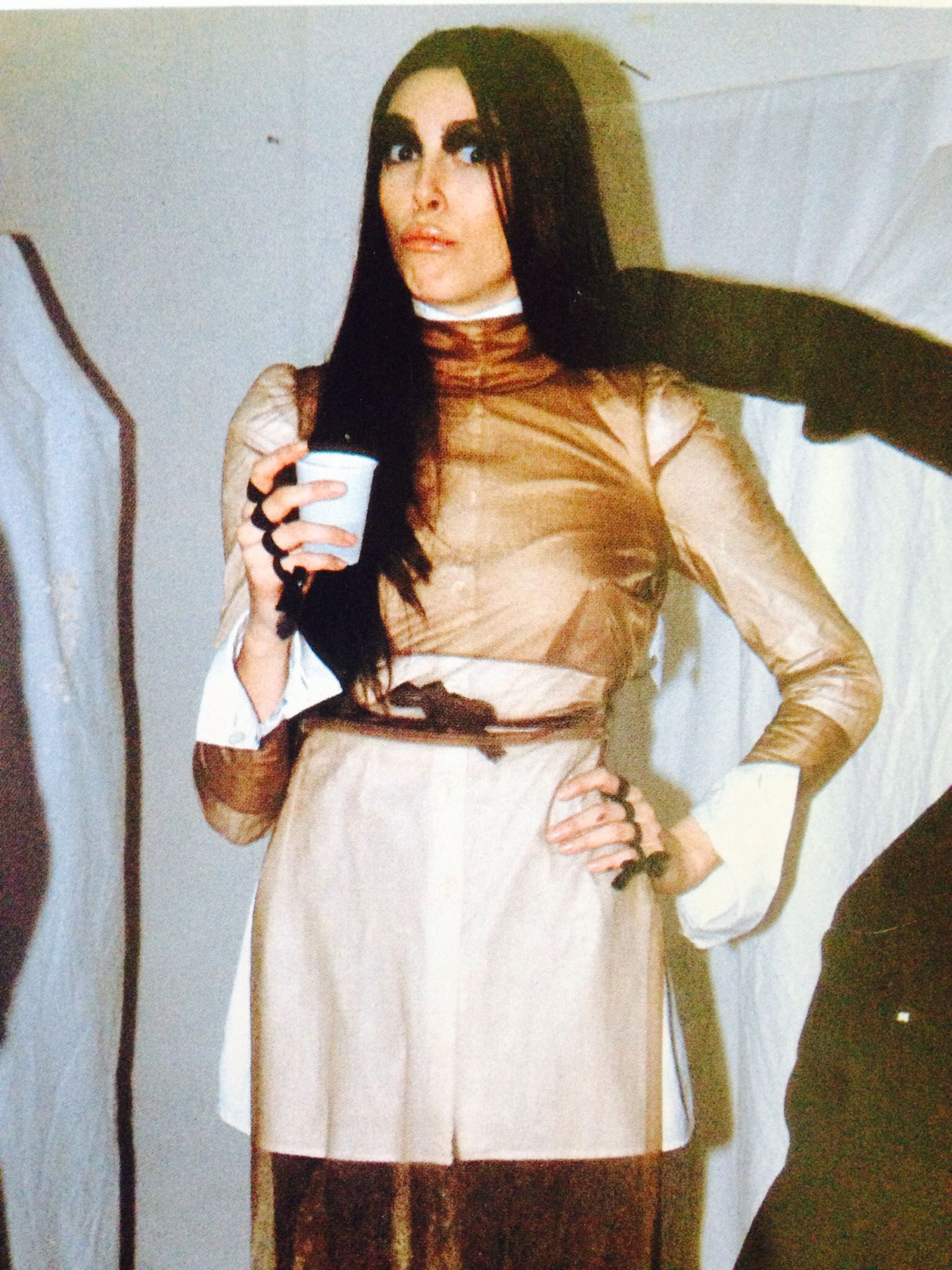 Items that should normally remain hidden on clothing, such as seams or the lining, turned outward and made them the main feature of the garment. Typical designs from the early years of Maison Martin Margiela include a "women's vest made of porcelain fragments, T-shirts made of plastic bags or a top made of used white leather gloves".  Another trademark of the Margiela collections are shoes in Tabi style. In 1998 men's fashion by Margiela was presented for the first time. Since 1994 the individual Margiela fashion lines have included so-called replica models, which, according to the sewn-in label, represent a "reproduction of found garments of varying sources and periods" that is true to the original.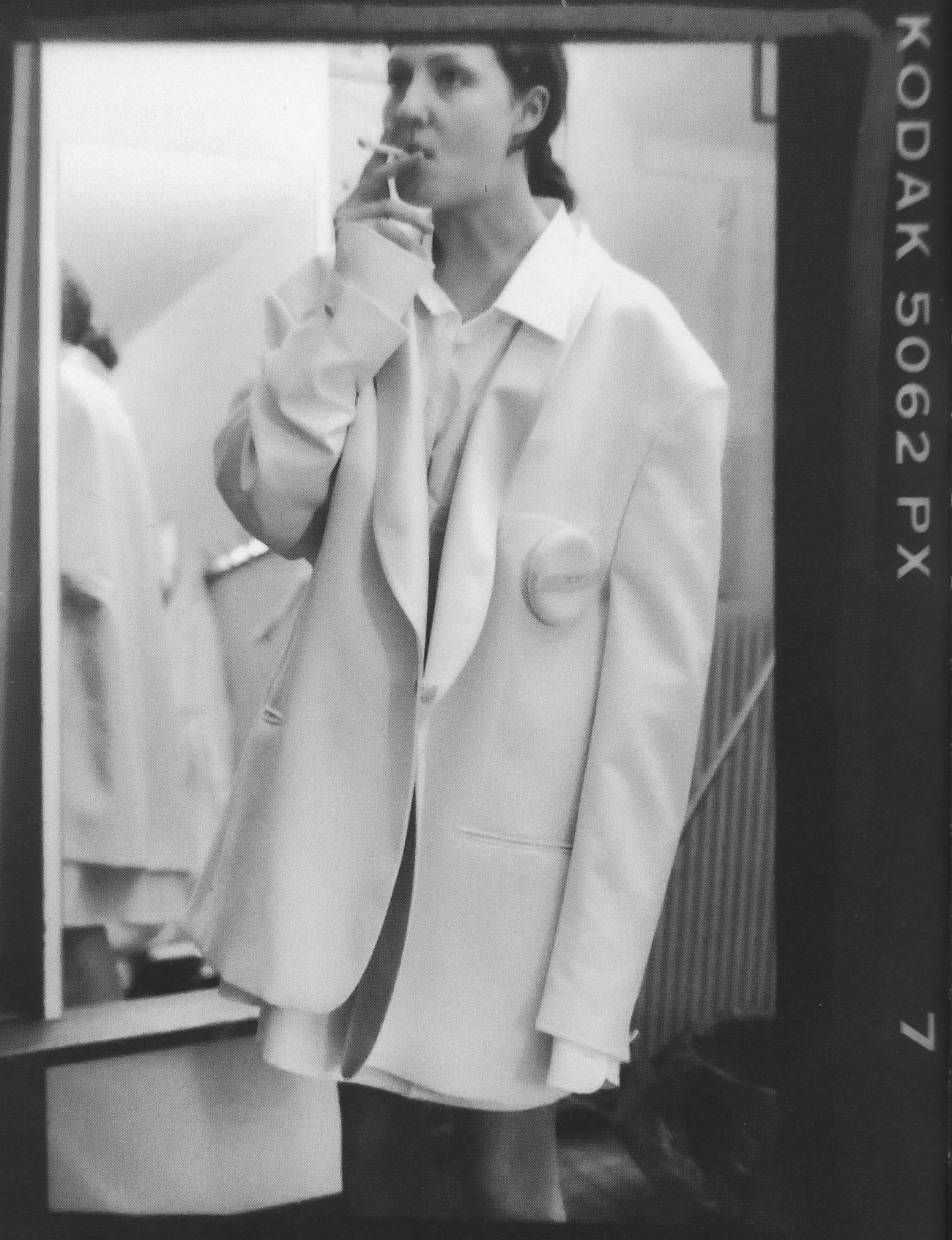 After completing his diploma at the Royal Academy of Fine Arts in Antwerp in 1981, the Belgian Margiela was one of the city's new talents and initially worked as a stylist. From 1984 to 1987 Margiela was an assistant to Jean-Paul Gaultier. In 1988 he founded his label Maison Martin Margiela together with Jenny Meirens in Paris and presented his first women's ready-to-wear collection for spring / summer 1989. In 1997 he was appointed chief designer of women's fashion at Hèrmes. He continues to look after his own label.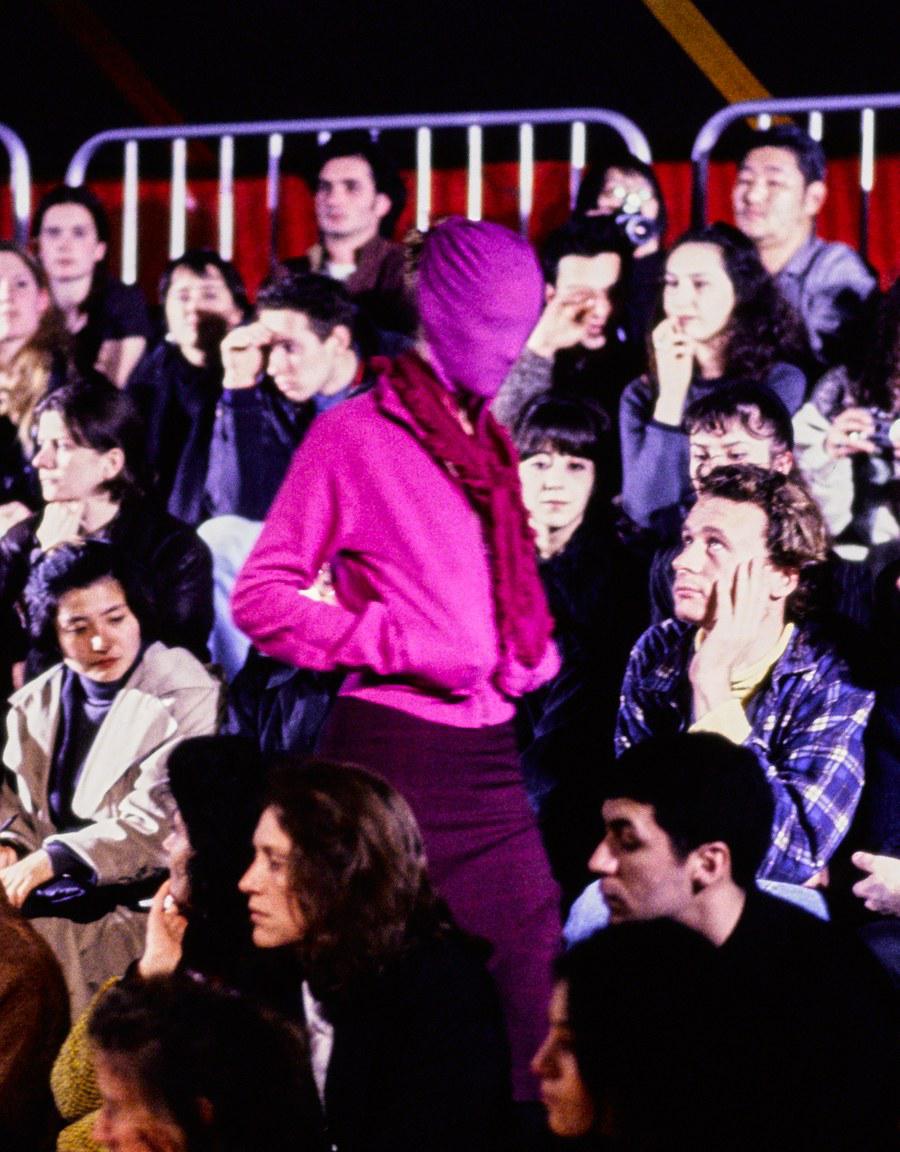 In 1996 Margiela installed a "Museum in a Museum" as part of the Art and Fashion Biennale in Florence.

---
The employees in the boutiques, in the design studio and in the backstage area at fashion shows wear white lab coats, as was common in the ateliers of the great couturiers, e.g. Christian Dior, and is still common today. The fashion shows for the high-priced fashion sometimes took place in the context of the Paris Prêt-à-porter shows in unconventional locations, up to shabby surroundings (construction site, metro station, dining room of the Salvation Army etc.). The boutiques are kept in plain white and gray. Margiela originally selected unspectacular locations such as a residential area in Tokyo and did not publish the addresses of the boutiques in order to require the customer to make an effort to find the store at all. The first Margiela store opened in Tokyo in 2000 and the first European boutique was inaugurated in Brussels in 2002. In 2008, a boutique opened in a basement on the edge of Munich's Maximilianstrasse. This was followed by participation in numerous exhibitions, including "Radical Fashion", which was shown in 2001 at the V&A Museum in London. In 2010 there were 36 own stores worldwide.  In 2015 there were over 50 stores worldwide, including boutiques, that only carry the MM6 collection.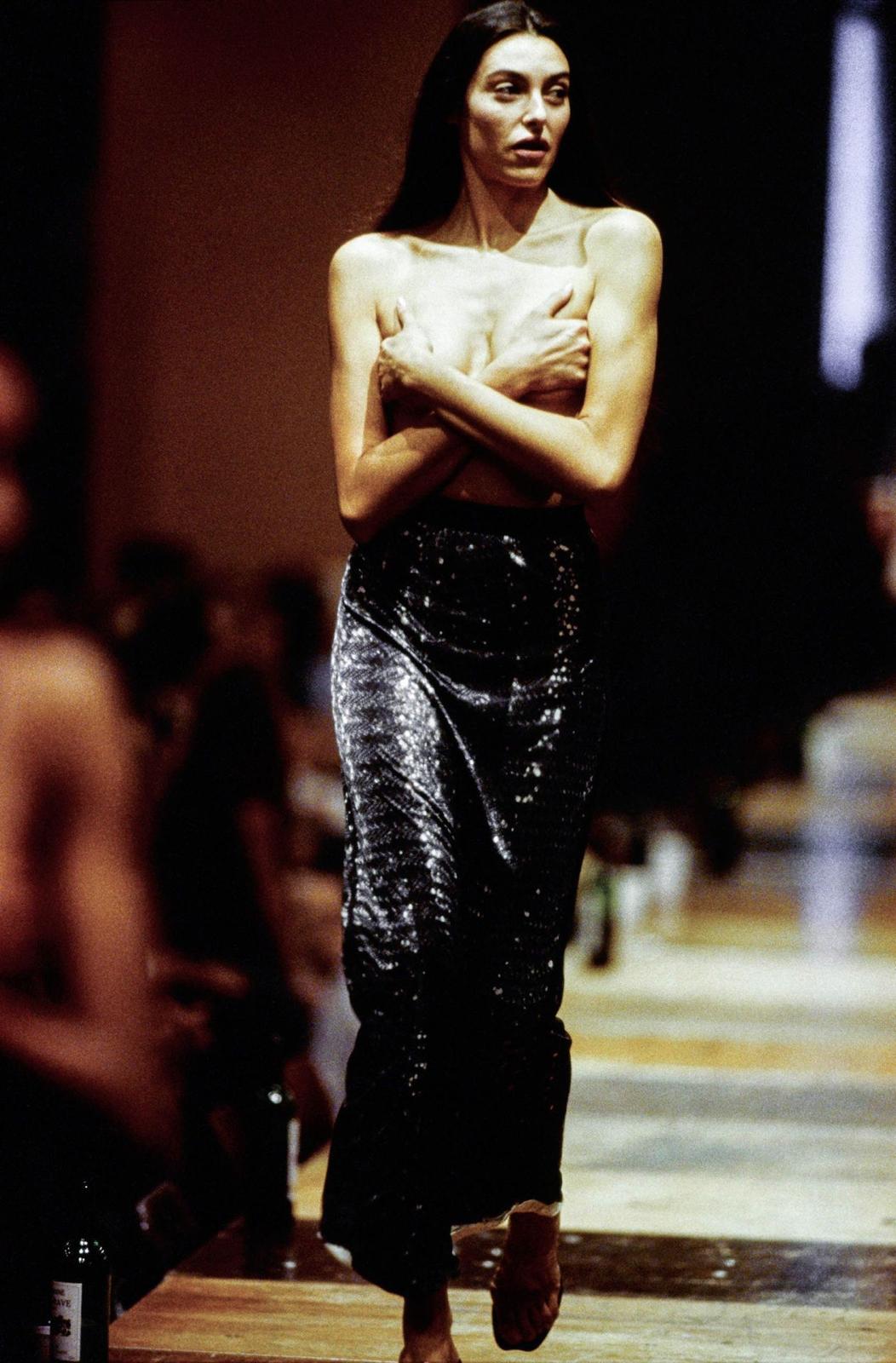 The company followed a very restrictive communication policy. The designer can neither be photographed nor interviewed. Only his creations should speak for themselves and the designs should be perceived as the overall performance of the team. That's why the team always shows up in white doctor's coats after the fashion shows – nobody should stand out.
By recycling old fashion, separating, recoloring, reversing seams and zippers, both the origin and the artificial of the art of tailoring are shown. Margiela puts together what doesn't belong together: by hand, jeans turn into skirts, old army socks become pullovers. Baptized by the press as deconstructivism, this current is defined by an abrupt collision of different materials, which at first glance appear inharmonic in the sense of conventional viewing habits. Margiela herself rejects the term "deconstructivism". He resurrected clothes in a new form, he told ELLE in 1991.
Margiela was the unofficial 7th member of "Antwerp 6", a generation of fashion designers who all completed their training at the Royal Academy of Arts between 1980-1981 and shaped the "style of the Belgians". However, it does not belong to the actual group, but it became known in a similar period.
The Japanese "Street Magazine" dedicated two special editions to "Maison Martin Margiela", which were published in book form in 1999. Nicolas Ghesquière (Balenciaga) is a big fan of Maison Martin Margiela.
In July 2014, fashion critic Suzy Menkes exposed Matthieu Blazy via Instagram as Head of Design, after which he deleted his Instagram account and changed his profile in a career network. He left the company on October 1, 2014.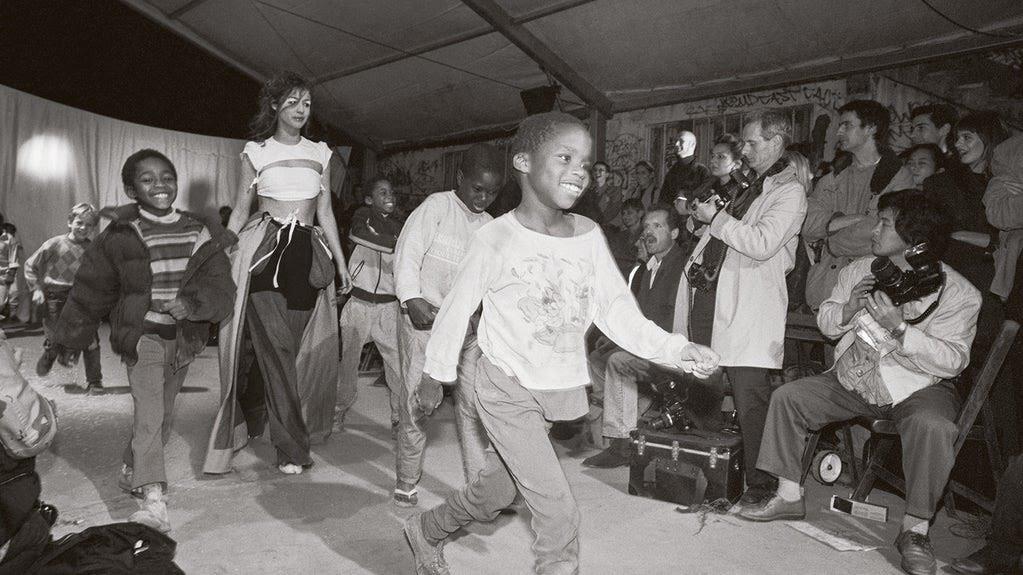 To this day, Margiela pieces, especially in the fashion industry and all fashion lovers, belong to the sanctuaries in every repertoire and archive. Getting vintage pieces from other designers may be possible, but Maison Martin Marginal Archives are a real hunt and that says it all about this art.
‍