Fashion and craftsmanship. Art and innovation. Digital technology and sustainability. This is what has set iconic designer, Iris van Herpen, apart from the beginning. The 37-year-old van Herpen is a unique talent with fans including Lady Gaga, Beyonce, and Björk. Her haute couture pieces have been exhibited in institutions including New York's Metropolitan Museum of Art and London's Victoria & Albert Museum. After graduating from the ARTEZ art school in 2006, she founded her label in 2007 and won the Mercedes-Benz Dutch Fashion Award in 2010. That year, she also designed her first 3D printed garment for Amsterdam Fashion Week, an early nod to her talent for combining traditional craftsmanship and modern technology.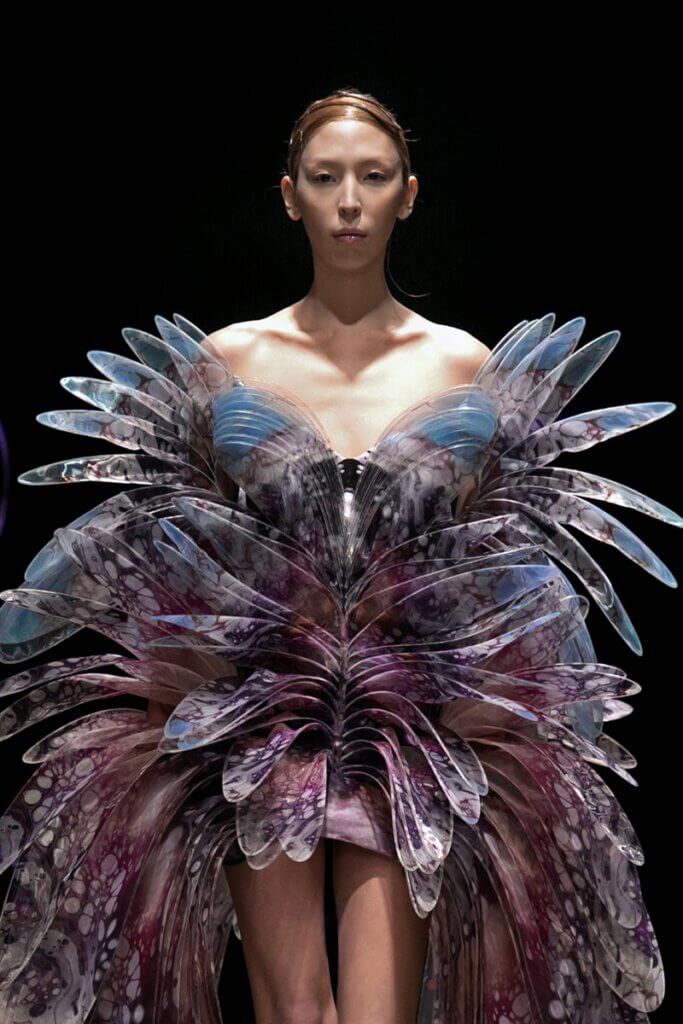 In van Herpen's world, fashion and art become one. From exaggerated layering to otherworldly materials, to space exploration references, the designer always surprises by playing with the limits of feasibility. Also key to her design: sustainability. By collaborating with architects, scientists, and other institutions, she continues to work on the development of more eco-conscious materials.
It's a known fact in the fashion industry that clothing production causes a significant production of greenhouse gases and waste. Van Herpen is among the designers working to change that. One process she's exploring involves using recycled fibers and traditionally manufactured silk, in which the silkworm isn't killed. The Dutch label also tries to integrate as much organically fabricated material as possible. For her Autumn Winter 21/22 collection, "Earthrise," she worked with Parley Ocean Plastic®, made from upcycled marine waste found on shores around the world.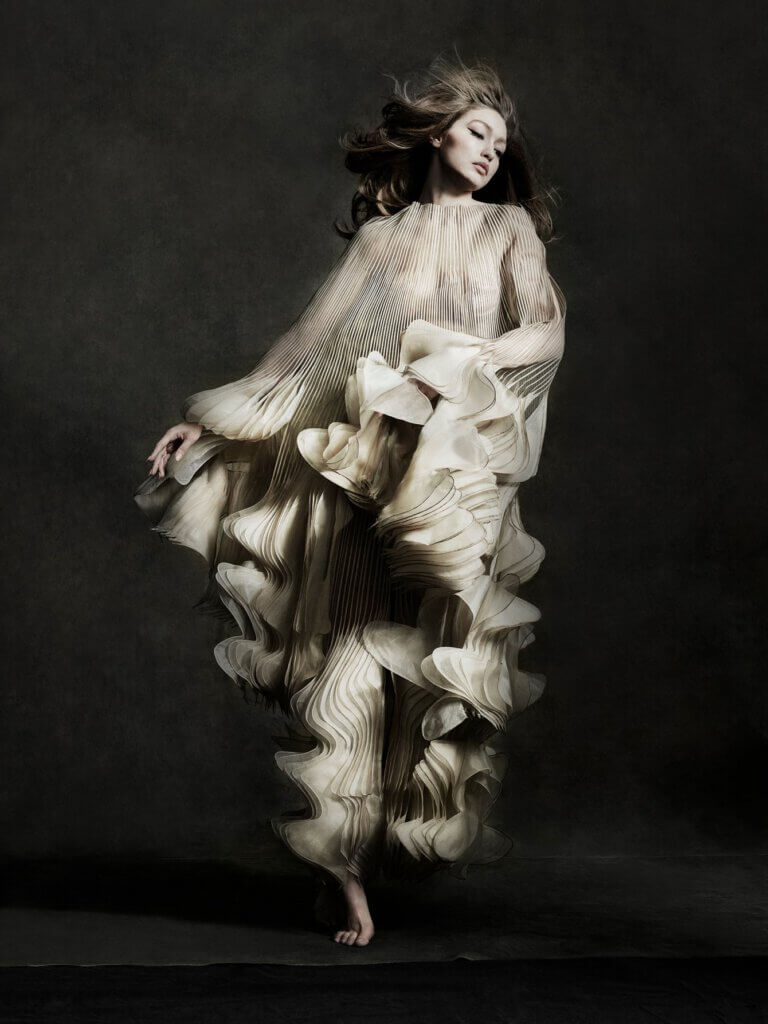 By focusing on haute couture over prêt-à-porter, van Herpen also inevitably cuts down on the number of collections released per year, while reserving more time to create and innovate in more eco-friendly ways. Her pieces are a creative answer to the problems posed by finite resources. In designing, she joins the conversation on how we must work together with nature and technology to embed sustainability into the world of fashion. As van Herpen so artfully demonstrates, it is not enough for fashion to just be beautiful anymore; it must also be grounded in reality and the world we live in.
Check out our 4 Elements Story we've created with the drag queen Hungry in cooperation with Iris van Herpen.
Text edited by: Sarah Y. Wu