Over the past three years, graduate designers have embarked on a transformative journey, reinventing and reshaping the physical form. Rejecting traditional notions of gender, race, and aesthetics, they have turned the body into a canvas for personal manifestos, an arena of exploration, a muse for their fantasies, and a stage for metamorphosis.
The collision between the human body and new technologies is evident in the collections of fashion students. The silhouettes of the body are no longer static; they are entwined with asymmetrical volumes that offer both protection and a fresh dialogue with the surroundings. These innovative designs serve as a testament to the evolving relationship between fashion and technology.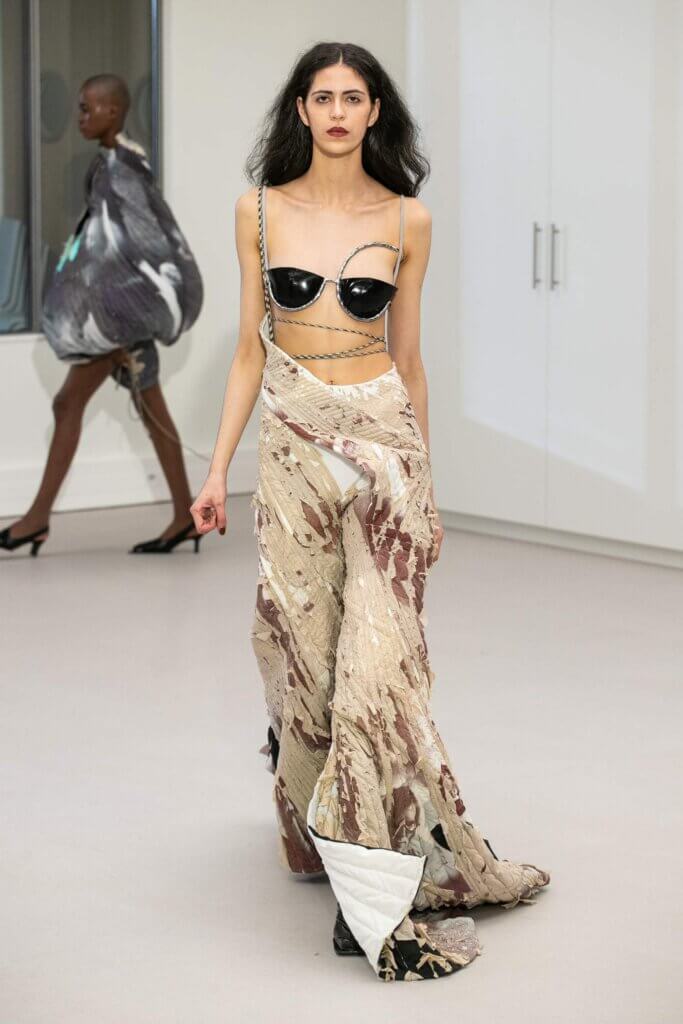 Frida Jõe, a graduate of MA Institut Français de la Mode in 2021, embraces the symmetrical asymmetry of the body. Her garments create unconventional attributes, representing landscapes of unusual proportions that capture the movements of a static body or epitomize the transformation of a changing body. By compressing these movements through photography, Frida encapsulates fleeting moments, rather than mere memories, within her 2D-documented garments.
Graduation: MA Institut Français de la Mode, 2021
After graduation: is working as a design assistant at Saint Laurent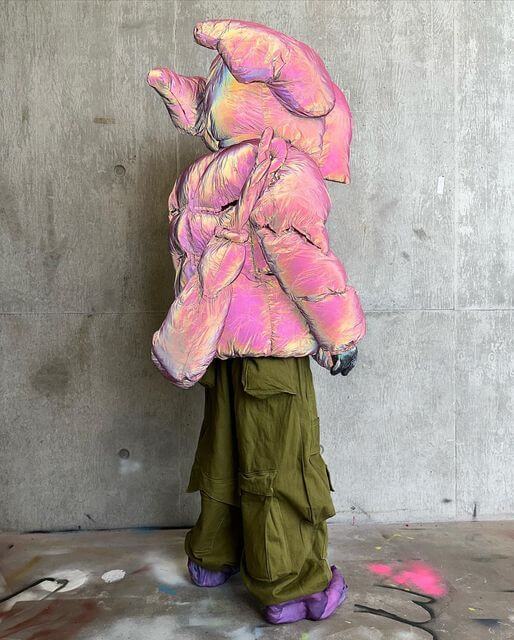 Yaku Stapleton, drawing inspiration from Afro-Futurism, utilizes fashion as a means to connect with his black roots and encourage introspection on personal identities. His graduate collection masterfully blends Afro-Futurism with elements of fantasy and online gaming, resulting in characters that seemingly transition from the virtual realm to reality. Bright puffers, tracksuits, cargos, and striking accessories, like a giant hammer, dominate his captivating catwalk. Yaku's exploration of perception, scale, and human form earned him the prestigious L'Oréal Professionnel Creative Award during the Central Saint Martins MA Fashion show. Notably, Yaku incorporates 3D scanning, Clo3D, and digital development in his creative process, merging digital assets and virtual reality seamlessly into his garments.
Graduation: MA Central Saint Martins, 2023
After graduation: His pieces sell at APOC store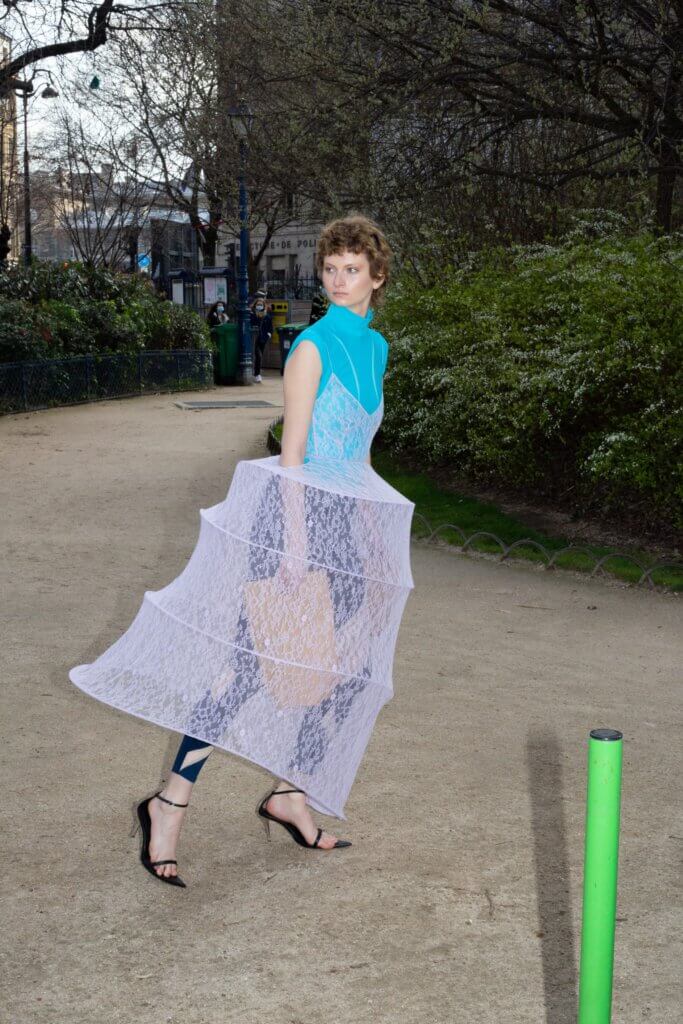 Jisoo Baik, originally from Seoul, embarked on a journey from Central Saint Martins to the Institut Français de la Mode in Paris. Her collection, 'Safe Space,' employs wire structures to delve into the concept of protection and safety, blurring the boundaries of the body. Reflecting her experiences of relocating abroad, Jisoo's collection serves as a sanctuary, symbolizing the extension of her body and its cherished belongings.
Graduation: MA Institut Français de la Mode, 2021
After graduation: crafted a fashion sanctuary for Björk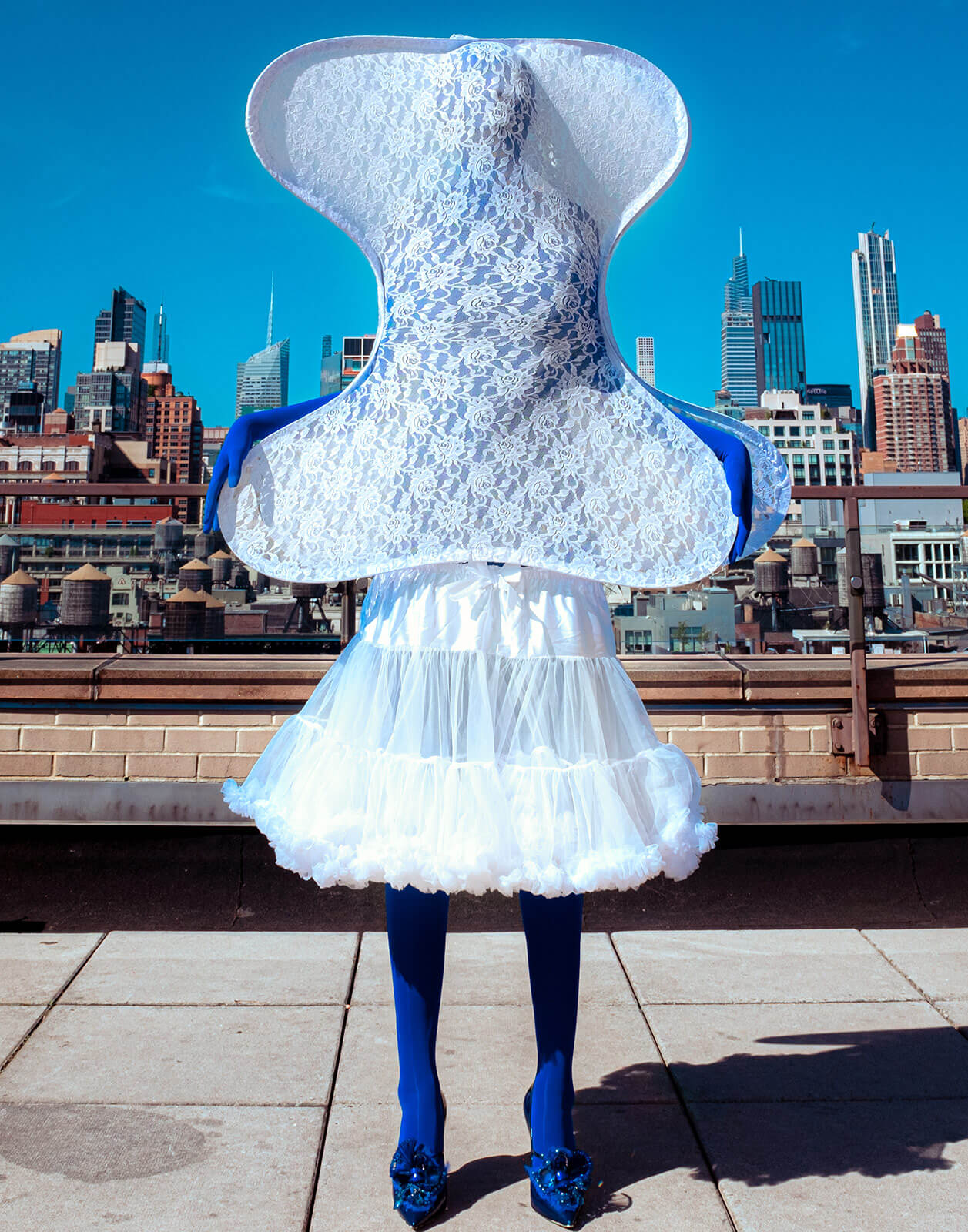 Terrence Zhou, the founder of Bad Binch TONGTONG, has garnered immense attention from prestigious publications like Vogue and gained recognition from notable figures such as Rina Sawayama, Olivia Rodrigo, and Christina Aguilera. Zhou's meticulous designs create not only transformations of the body but also of the runway itself. His garments evoke instant emotions, evoking imagery of neon butterflies, spiders, and mermaids. However, it's not just the garments that stir emotions; the performers, in perfect synchrony with the garments, dance and express their connection to the attire. Zhou's background in mathematics and engineering, coupled with his education at Parsons School of Design for Fashion, has enabled him to understand the architecture of body sculpture and the intricate interplay between movement and space.
Graduation: Parsons the School of Design for Fashion, 2020
After graduation: founding his label Bad Binch TONGTONG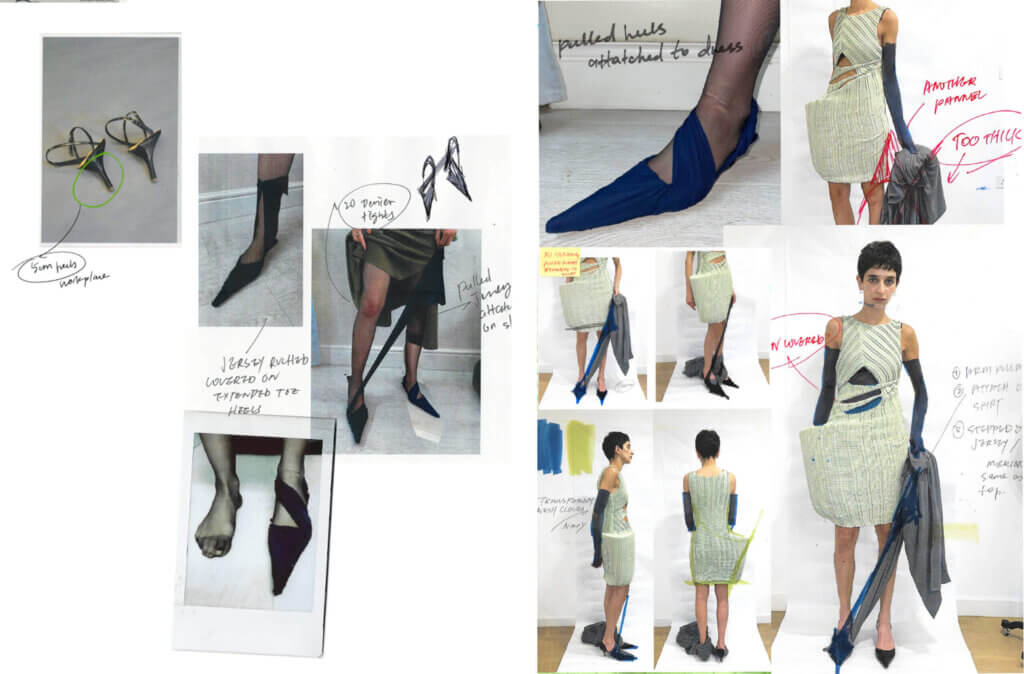 Chelsea Kaya's graduate collection at Central Saint Martins challenges conventional ideals of femininity. Titled 'Imperfectly Perfect,' her collection discards outdated silhouettes and reevaluates mainstream perceptions of the female body. Through her designs, Kaya distorts the familiar body, forging new connections and altering its movement in relation to its environment. By fostering this dynamic interplay between body, movement, and space, Kaya creates a shelter that empowers women, shielding them from fears, insecurities, and antiquated interpretations of their silhouette and womanhood.
Graduation: BA Central Saint Martins, 2021
After graduation: has worked as a design assistant to Simone Rocha and Richard Malone and is currently enrolled at the MA CSM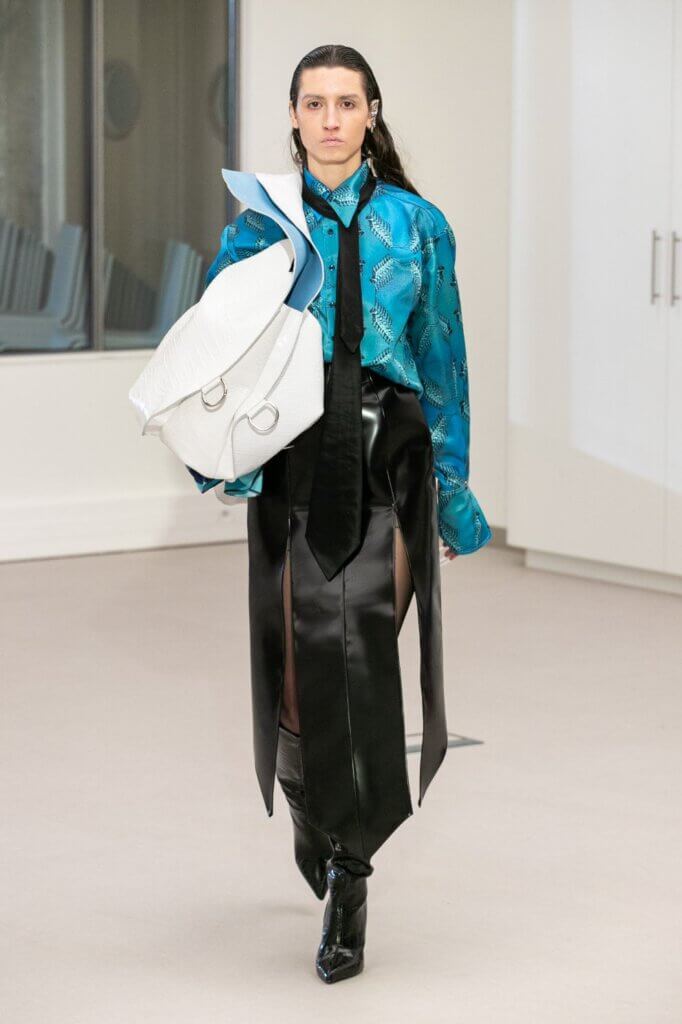 Clément Picot, a graduate of MA Institut Français de la Mode in 2021, draws inspiration from the psychological and architectural realms. Picot's final collection showcases cyborg-like energy and uncanny prints, unveiling a world inhabited by enigmatic figures. Inspired by the movie American Psycho, Picot finds a parallel between the film's characters and his own narrative, weaving a compelling story within his designs. "These movies have always amazed me by their stories, the meaning, the music, the set, the colours… I found a connection between the two main characters and I've started to imagine my own narrative."
Graduation: MA Institut Français de la Mode, 2021
After graduation: has worked as a design assistant at Louis Vuitton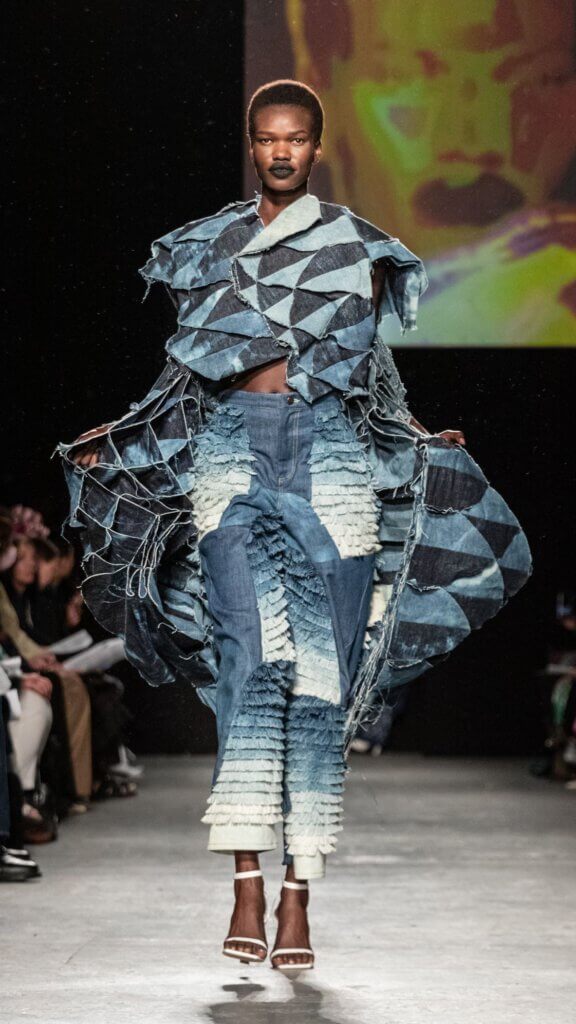 Steph Birtles, a graduate of the University of Westminster BA in 2022, skillfully crafts garments that blend origami and fluffy denim. Through delicate material innovation, Birtles creates a visual illusion, much like origami, where denim appears distressed, frayed, and bleached. The intricate repetition required in her process allows for precise geometry and shapes of varying volumes. Interlaced with gradients of blue, Birtles' pieces seemingly fluctuate with the air current, simultaneously emanating durability and indifference to their surroundings.
Graduation: University of Westminster BA, 2022
These visionary designers have embraced the realms of technology, culture, protection, metamorphosis, and feminine empowerment, reshaping the body and fashion itself. Their creative journeys, nurtured during their studies and thriving beyond graduation, have left an indelible mark on the industry, provoking thought and inspiring innovation.