We have introduced the brand VEERT and its latest jewelry collection before on our social media. Today we want to take a look behind the scenes and get to know Julia Lang – the designer and founder of the brand.
Julia Lang is a Tanzanian-German entrepreneur, marketing specialist, and creative director of curated collections of jewelry, home fragrance products and home goods, and more under the label VEERT.
‍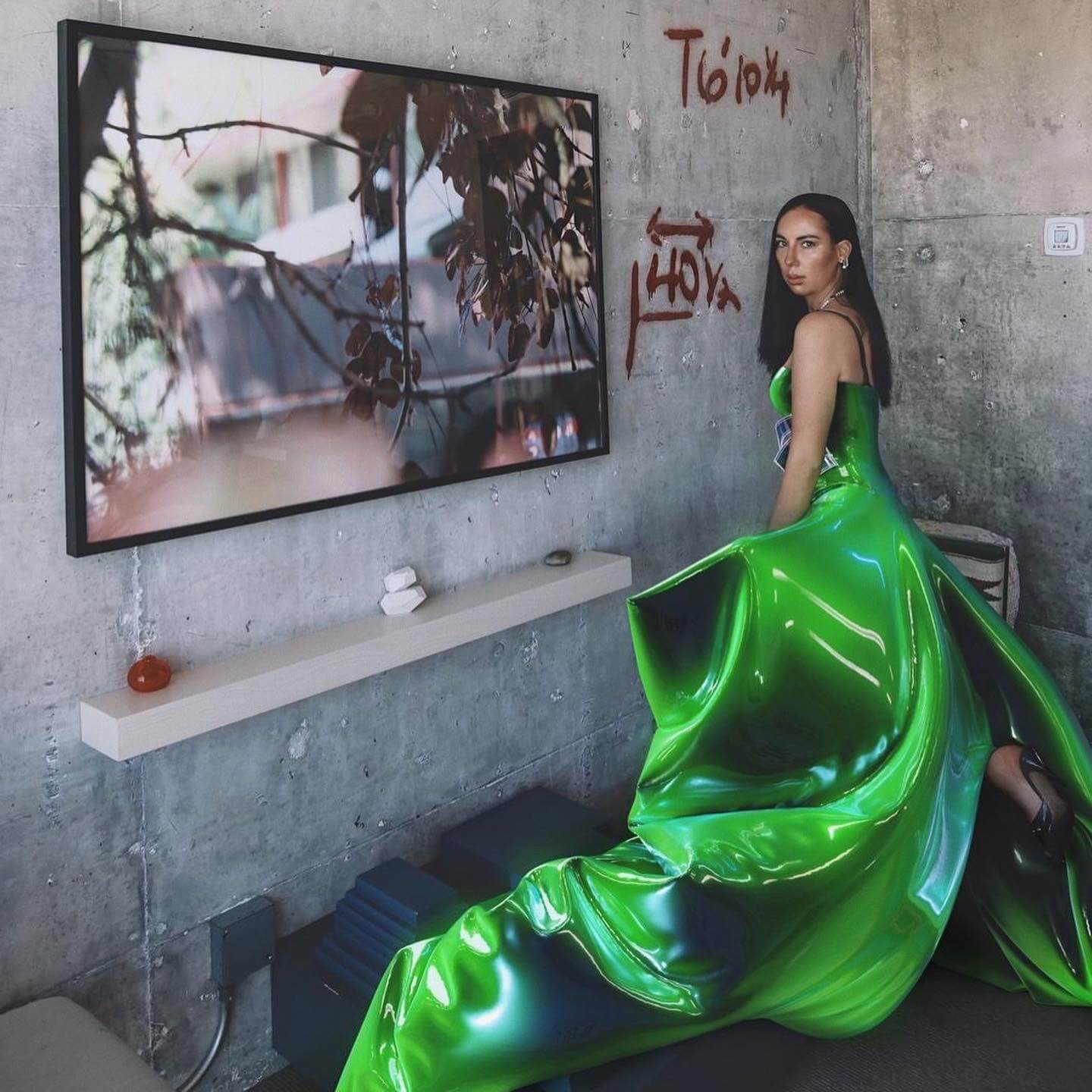 Her first jewelry collection was released in November 2020, and it garnered instant praise from industry insiders and influential editorial outlets alike. It also caught the eyes of numerous A-list celebrities, such as ASAP Rocky, Miguel, Alicia Keys, Maluma, Bryson Tiller, NAS and others.
With VEERT, Julia Lang aims to challenge traditional expectations of binary categories to create products outside of traditional gendered stereotypes or aesthetics. By removing the concept of gender, Julia Lang creates a space in between and brings a fresh new edge with her curated collections.
‍
Before we dive deeper into our interview with Julia, we asked the designer a few questions as part of our This Or That – jewelry edition part two. Please check out our Instagram channel to take part in the quiz as well. And click HERE if you'd like to take a look at our part one with Jewelry designer Steff Eleoff.
‍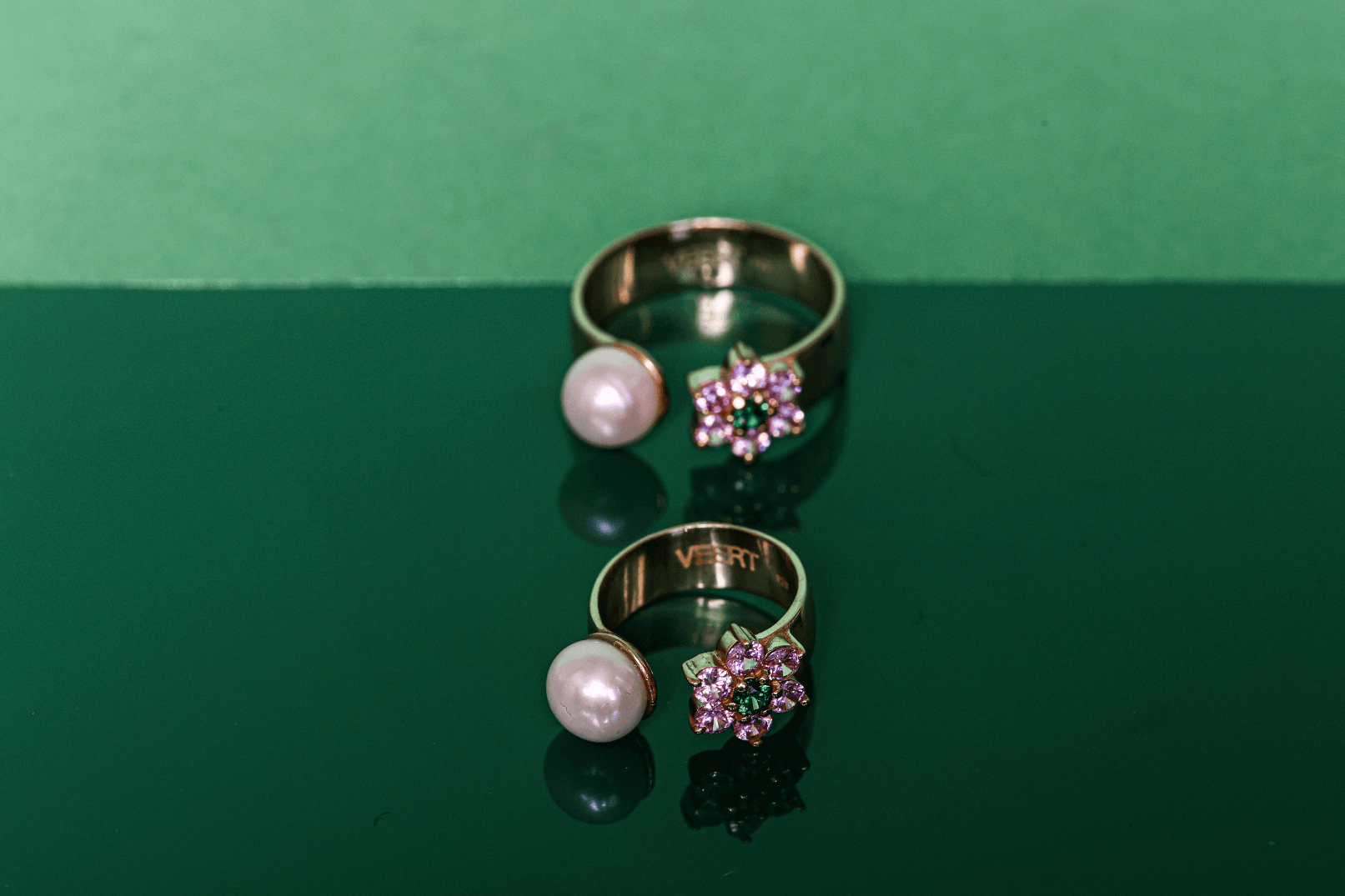 THIS OR THAT
What do you prefer – Gold OR Silver?
Yellow Gold
Playful/colorful OR simple/plain jewelry?
Clean with a hint of green 🙂
What's more important to you – Quality OR Quantity? 
QUALITY
What is your jewelry essential – necklaces OR rings?
Necklace. I never take it off
You would never leave the house without – Bracelets OR earrings? 
Earrings !!
What do you rather associate with jewelry – Spirituality OR Materialism? 
I would love to create a shift towards spirituality but I can't lie – Materialism it is as of now.
‍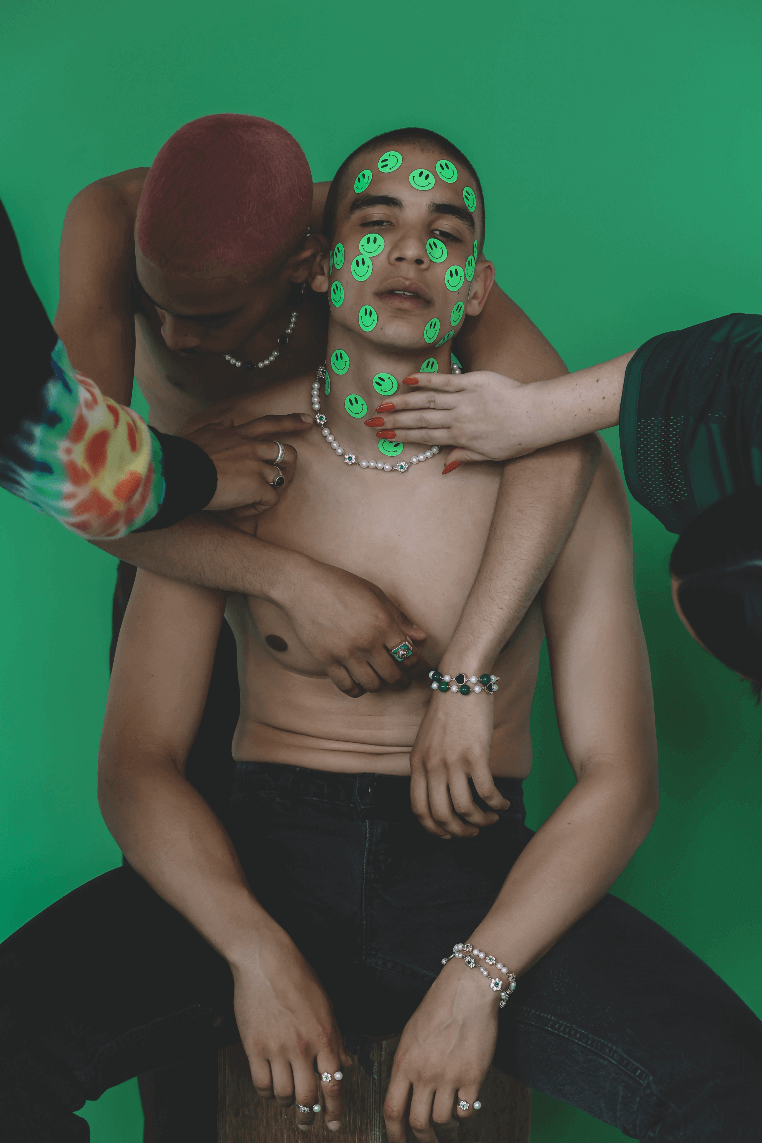 ‍
Your first jewelry collection was released last November, what got you into jewelry making?
For as long as I can think, I always wanted to start my own brand but it had to be authentic to who I am and to where I am in life. VEERT is a unisex lifestyle brand that hopes to deconstruct sterotypical gender norms. We launched with unisex jewelry and home fragrance / self care products but will add many more categories as the brand evolves.
How did the idea for VEERT come about?
Green has been my favorite color for a long time now. I found myself sitting in a hotel in Paris right before COVID hit the world and the word vert, which means green in French just popped up in my head. Due to trademark reasons and to give it more of a personal spin, VEERT was it.
‍
What's behind the name VEERT? It means 'green' right? Why did you choose that as your brand's name?
Green represents the heart chakra, hope, success… all things that I see myself aligned with. And any piece that we have released or will release will always have some kind of a green element included.
What inspires you? How do you decide on materials, shapes, colors?
There is inspiration everywhere. It's endless. The world itself has endless inspirations to hold. I find that the more I let it flow and just come to me, rather than looking for it or even forcing it, the better the outcome.
‍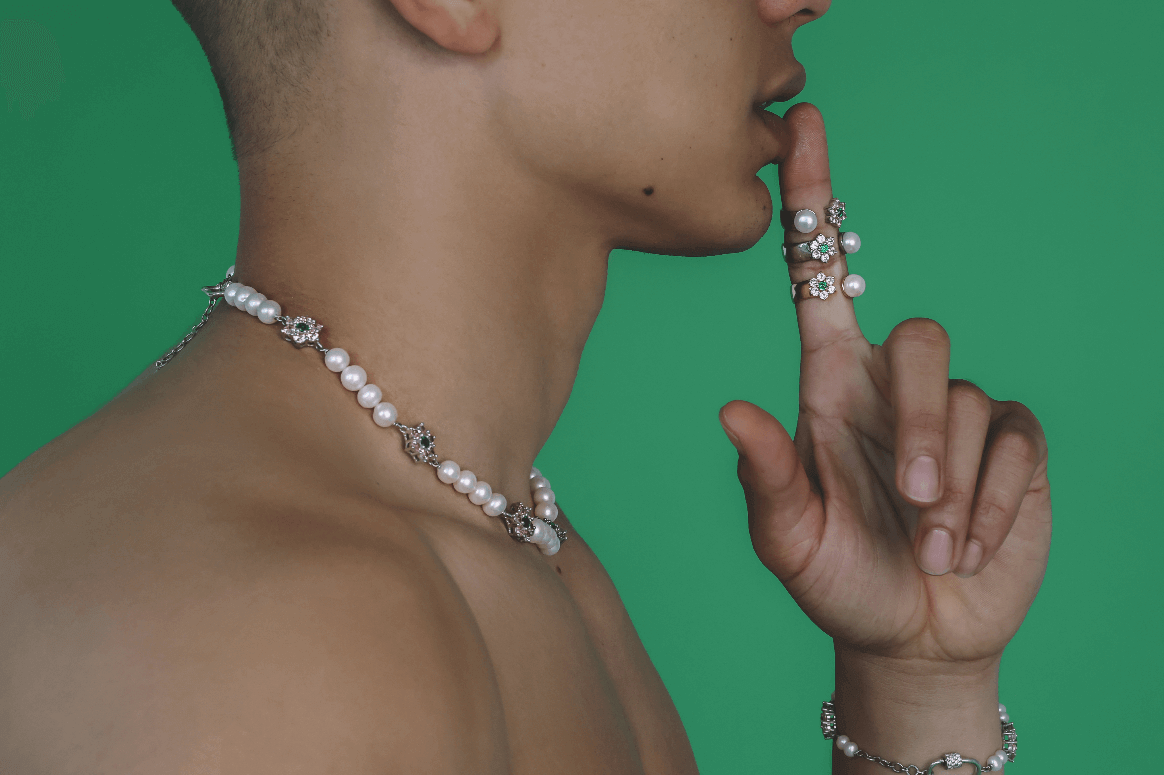 How do you perceive the jewelry market at the moment? Is it flourishing or difficult due to Corona?
I can't speak for any other brands, but VEERT has been received incredibly well and Collection 1 + 2 SOLD OUT instantly. We didn't just want to birth another product line. We want to be the catalyst of empowerment, healing energy, and unity. Traditional gender separation won't exist within our products and collections. We truly believe that VEERT is meant to bring us all together. All ages, ethnicities, geographic areas, and gender identities all tied together by an undeniable longing for tastefulness and positive self-expression.
You aim for genderless collections – is that something you've been missing from other jewelry brands?
VEERT isn't just a jewelry brand per se. We launched with jewelry and home fragrance products but will add many more categories along the way such as interior, appa, footwear and other accessories as a part of the brand. We feel like gender separations are outdated and everything can easily blend together. Therefore we are hoping to be an active part in creating a shift for more acceptance of individual expression that is genderless.
‍
Is it possible to work environmentally friendly as a jewelry designer? Do you integrate sustainability into your work? If so – how?
Of course. We are extremely conscious about that part at VEERT. We are using recycled 925 sterling silver, as well as recycled gold and our stones are ethically sourced. VEERT has officially partnered with 1% For the Planet, committing 1% of yearly gross sales to the certified charity that helps our world. The brand is committed to working only with FSC certified vendors and using 85% post-consumer waste boxes and 100% recyclable paper for its packaging.