— and not for their rent.
Amedeo Modigliani, known as the prince of vagabonds, moved to Paris in 1906, just like many artists did at the turn of the century. Born in a wealthy family in Italy, he joined the haven for penniless painters in Montmartre where he squatted the Bateau-Lavoir, a community for impoverished artists, after losing his bourgeoisie position to addiction. The story of Modigliani is one of many, with artists falling into penurious fates only to become highly valued after their lifetime, such as Modigliani's Nu couché which figures among the most expensive works ever sold during auctions.
But while Modigliani died at the age of 35 before he could see the course of his fate change, other artists enjoyed the benefits of self-realisation. Jean-Michel Basquiat left home for good at 16 years old and slept on the sofas and floors of friends' places on good days, and on others on the streets and park benches of New York. Basquiat's scribbling and enigmatic iconography and symbols got the attention of the art world and he quickly rose as one of the most prolific artists of the time, with an extensive body of work that he developed in just a few years, a roaring flow of creativity that ceased with his early death in 1988 when he was 28.
But what would it be the history of art and entertainment if it was not for the clash between privatisation of housing and the occupation of squats? The earlier one that obliges most of us to work around the clock to pay for a roof to live under and the latter that reveals against such a system by occupying a property with no legal claim. While squats often enact anarchist principles with shabby environments, a great deal of underground art has spawned in these places and today many artists who were squatters have in common worldwide recognition, think of Eric Clapton or the Sex Pistols.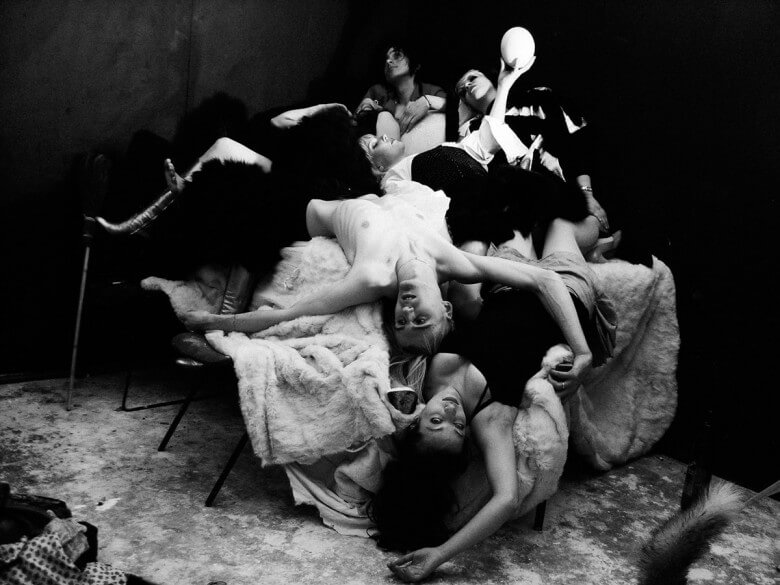 "The practicalities of not having to work meant that we could be playful with what we did, but some serious ideas came out of that ridiculous house," said Matthew Stone about Wowow!, an artist occupation in Peckham that became famous for concentrating artistic flair and talent in one place. In the early 2000s, a greater number of arts graduates joined the group of highly educated people even though enough space to place all their ideas in wasn't there yet, leading many to find alternatives to their living situation. To many having to monetise their creations only to serve the imbalances of the economic system was — and still is — incongruous. By squatting places, artists could delve into the art of creating for themselves and nobody else. So what came out of it, in some cases, was the epitome of great talent.
Art collective Wowow! became a platform for fashion designers, artists, musicians and writers to promote a wide range of events and parties in London and Berlin. They had the idea that everyone who was involved was an artist and they altogether rejected art as a business. Similarly, other art squats came to emerge under the idea of making art for the sake of art, and that was how the South East London art scene of the 21st century was born. The cultural epicentre is mainly attributed to four squats that marked London's scene in that decade, which today all one by one have dissolved by gentrification.
The following years have seen the rise of contemporaries like Central Saint Martins graduate Gareth Pugh, known for ascribing to experimental forms, volumes and materials. Pugh and Stone — who's made the artwork for FKA Twigs (head image) — are some of the "hot to squat" artists hailing from Peckham, but a lot more of the art scene has been shaped by territories of anarchism, community, nightlife and modern life.